For my birthday this year, the fiance took me to Botanist. I've seen and heard good things about Botanist before, so I was quite excited to try it!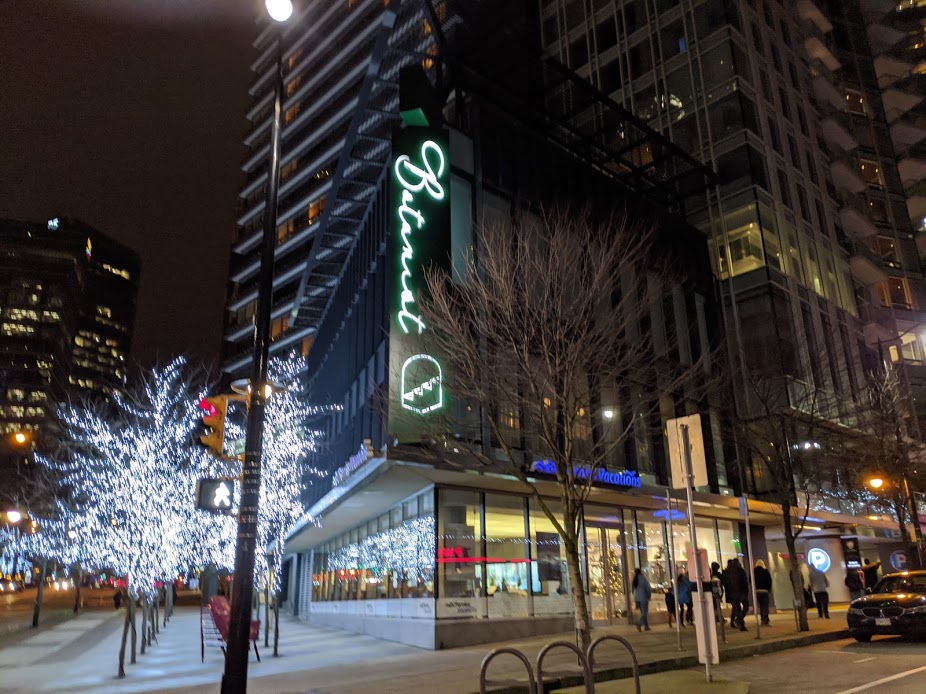 Botanist is located inside the Fairmont Pacific Rim hotel, so you already know it'll be an upscale dinner. The restaurant itself was really pretty and airy, with a modern yet nature-y feel to it.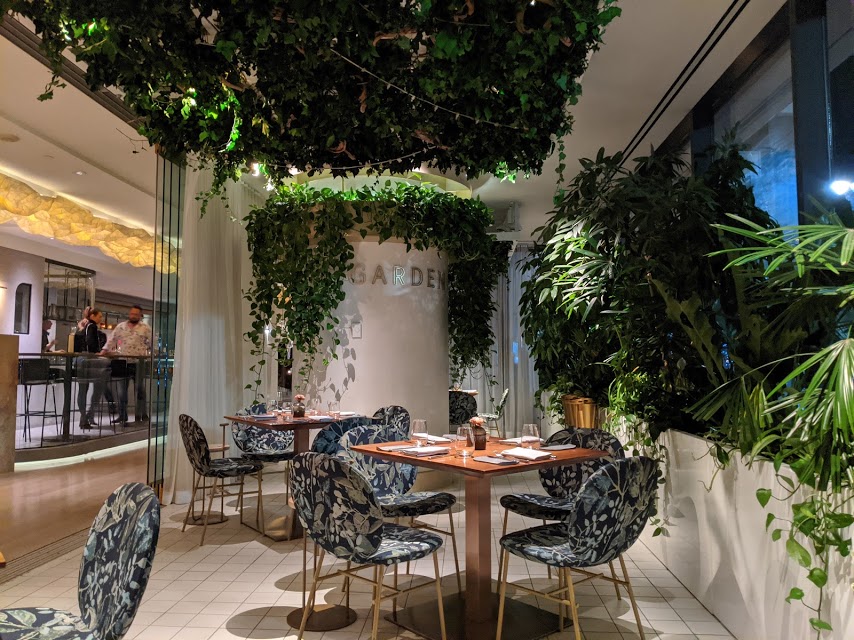 We were seated in the garden area, surrounded by lush draping leaves and vines. Our server told us that a gardener comes everyday!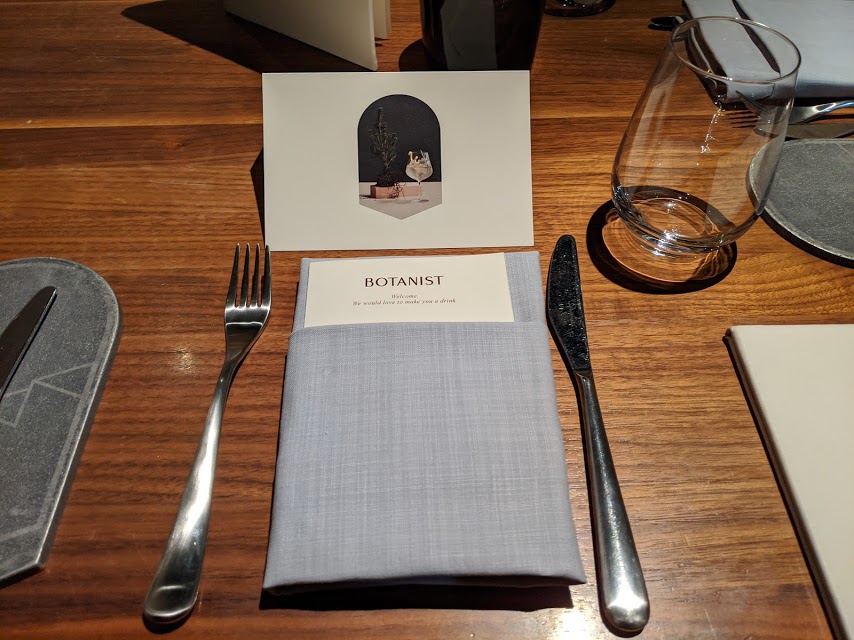 After we were seated, I was given a birthday card signed by various staff members! It was a thoughtful touch.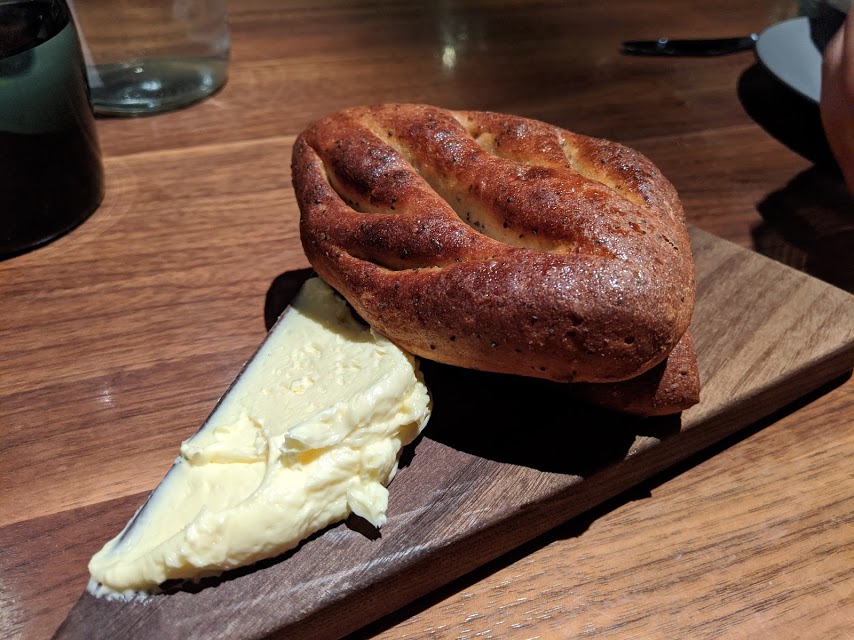 Bread: We started with the complementary bread. It contained some sesame seeds in it, which gave the bread a bit of a crunchy texture. The texture was dense and chewy, similar to a pretzel. There was also a generous slab of butter.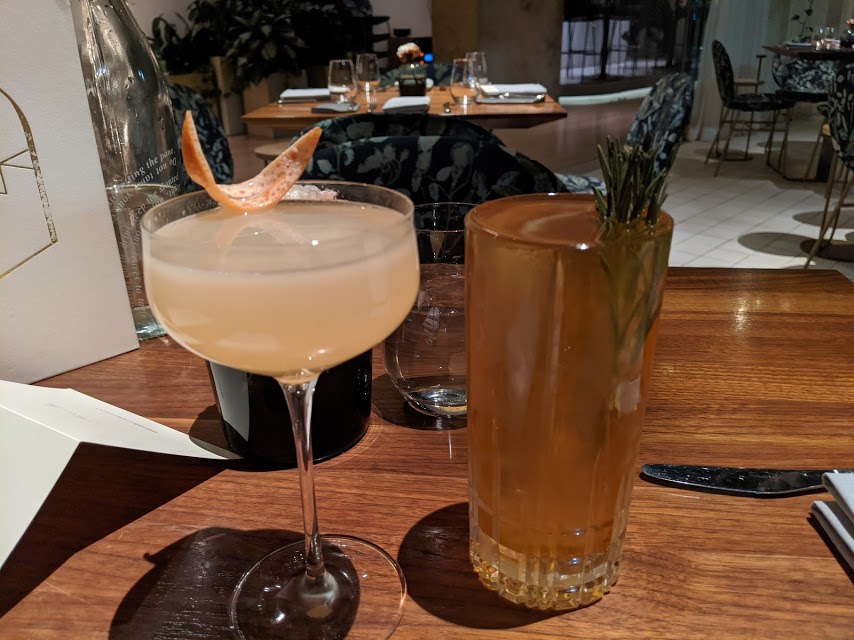 Treebeard: The fiance ordered the treebird, which came with Douglas Fir gin, Oaked rye, cedar, birch sap, and smoked tea. Needless to say, there was a very strong woodsy and smoked flavour to it. It wasn't my cup of tea but if you're a fan of gin or hard liquor, you'd enjoy this.
No bad days: I ordered a mocktail, which was just the same quality. This drink was made with grapefruit juice, rose (not the wine) and lemon. The flavors and together really well and I also appreciated the fact that there wasn't any ice. One of my pet peeves is when restaurants fill the glass with ice and you're barely getting any drink!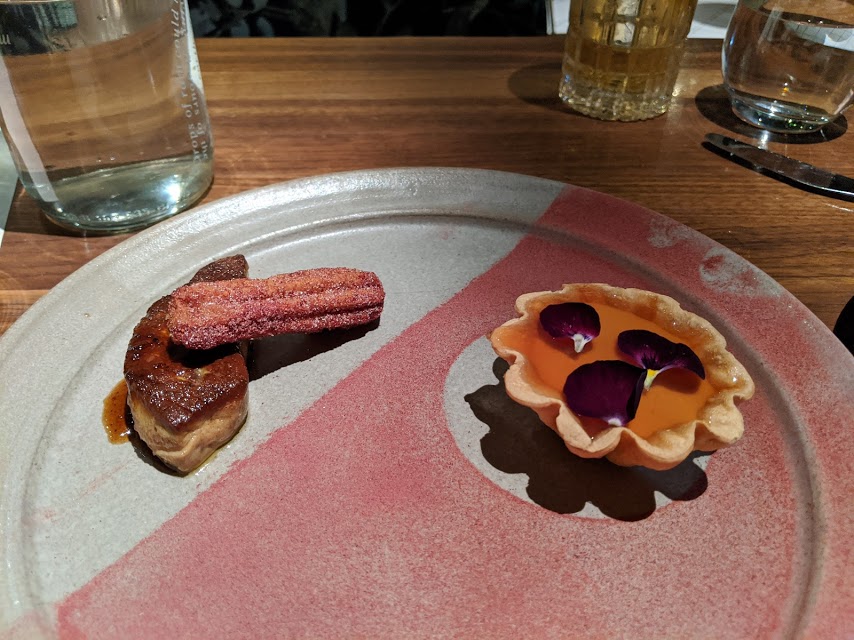 Foie gras: For one of our starters, the fiance wanted to try the foie gras. It had a smooth texture similar to tofu. The taste reminded me a bit of fatty beef.
The foie gras was very rich so it also came with a sweet churro and pastry tart to cut the richness. The churro and pastry seemed strange at first, but it really complemented the taste of the foie gras.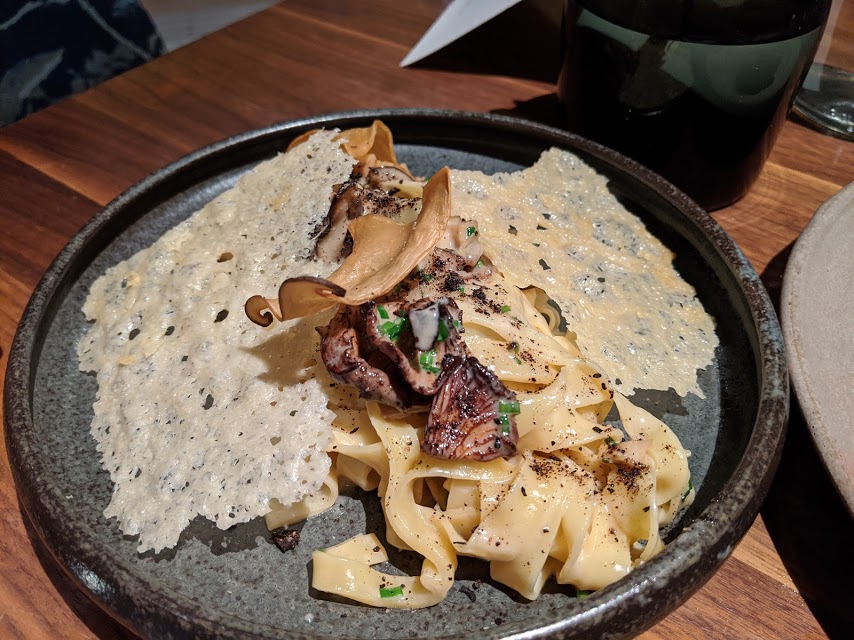 Hand cut tagliatelle: This was delicious! If you're a mushroom lover, this dish is not to be missed. The tagliatelle was a bit thick, chewy, and cooked al dente.
There was a lot of fresh mushrooms inside and it was simply DELICIOUS! The tagliatelle also came with two pieces of thinly cut and dried piave cheese.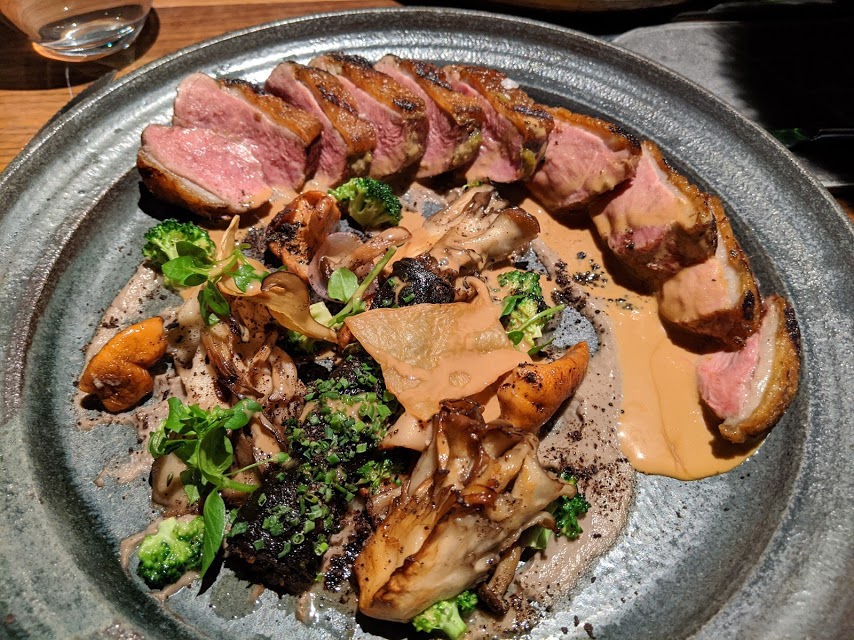 Duck breast: I ordered the duck breast and it was amazing. The duck breast was tender and juicy inside while slightly crispy on the outside. A brown butter sauce was poured on top which complemented the duck breast. I don't know how they come up with these combinations but they know what they are doing because it was delicious.
After having the tagliatelle, I was also spoiled with more fresh, delicious mushrooms in this dish too! In addition, I fell in love with the mushroom sauce. The sauce was light and fluffy but full of mushroom flavour.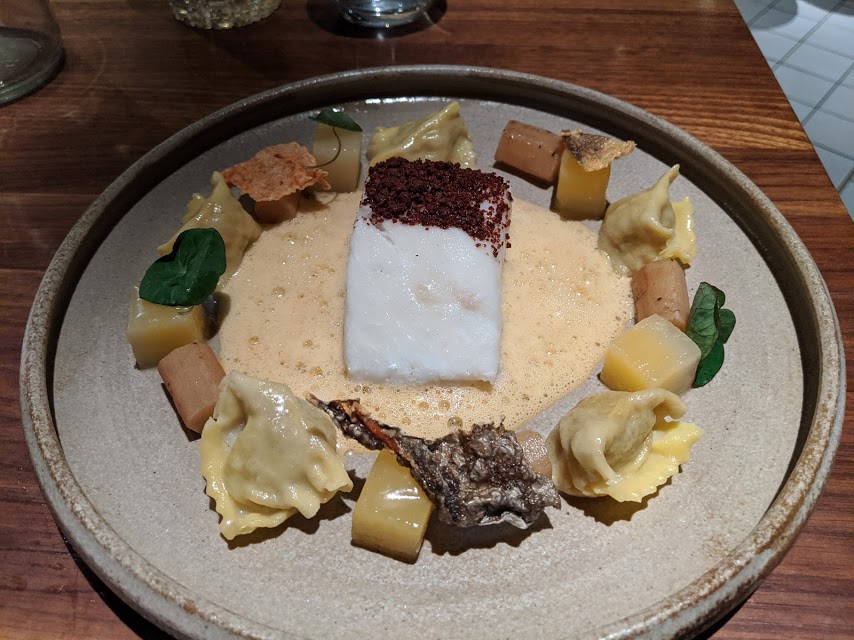 Olive oil poached halibut: The fiance ordered the halibut, which was a great decision as well. The halibut flaked perfectly and tasted very fresh. It was a simple dish but still enjoyable. There was also a salty crunchy topping on the halibut which we weren't too sure of what it was.
Surrounding the halibut in a circle, the dish also included some pork agnolotti, which is the Italian version of a dumpling. It was a nice addition to the halibut. The pork was juicy and flavourful inside.
Apart from the agnlotti, the circle also included some deep fried fish skin, which was very very very fishy! There were also some two root vegetables, salsify and rutabaga.
The dishes at Botanist were executed very well and we left full and happy. Although some items seemed random, they actually complemented the other flavours very well. The chefs know what they were doing here. I would definitely recommend Botanist for a special occasion.