The Canadian Brewhouse is a pub that opened in Richmond a few months ago, in the new Central at Garden City plaza. The boyfriend heard about this place on the radio, and wanted to try it out. This post is a combination of two visits!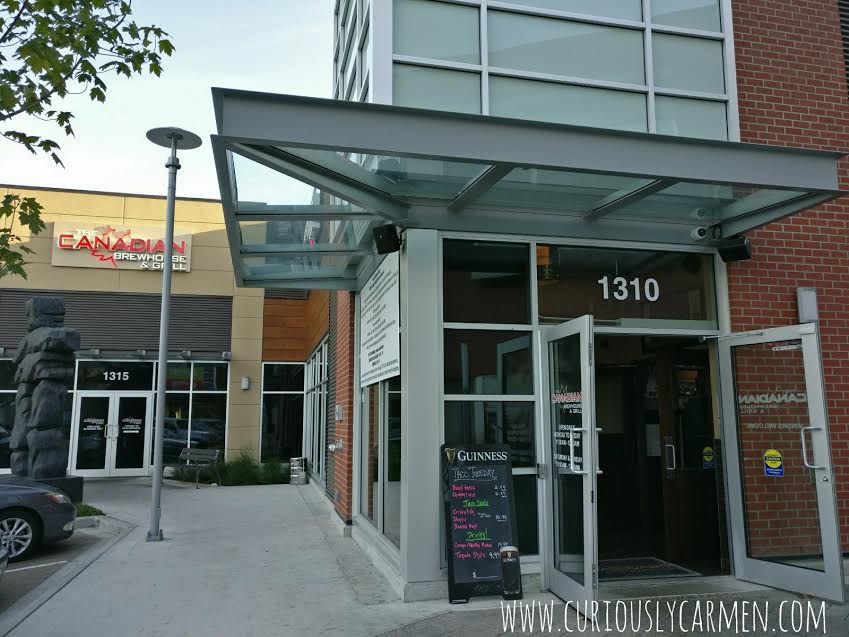 The restaurant is clean, welcoming, and has many TV screens for sports games. They also have a shuttle to BC Place on football game days.
Despite the poor air quality, we decided to sit on the patio for our first visit. We were quickly greeted by our server, who was friendly and prompt our whole visit.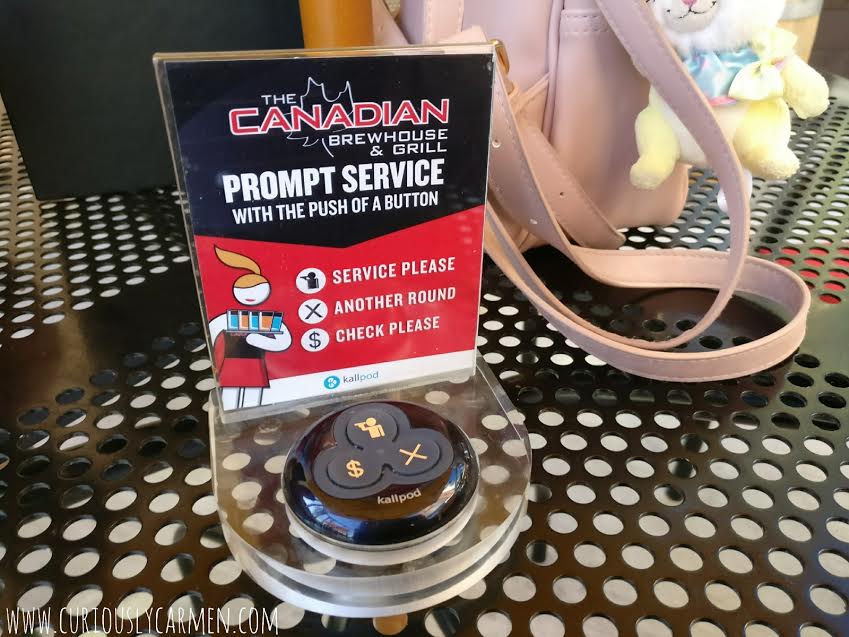 One thing we found cool was that each table had a button where you could press to call your server. There were three buttons: call your server, get a bill, or another round of drinks. Our server then showed us the smart watch that they each wear, which alert them to the table.
I imagine that it could get pretty hectic for them during peak hours, and if there was a kid pressing it for the sake of pressing it. Or impatient customers.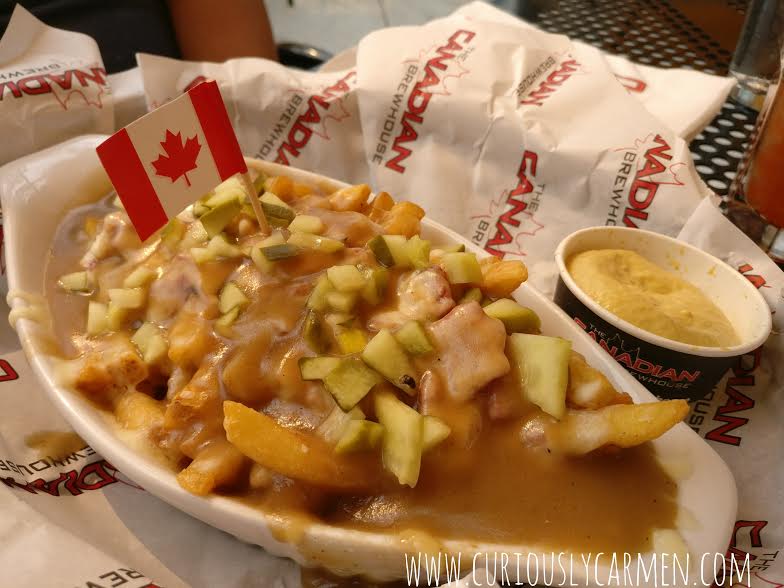 Montreal Smoked Poutine: I really liked the Canadian pride here, and thought the Canadian flag inside the poutine was very cute! They have a great selection of poutine, and it was hard for the boyfriend to pick just one. The Montreal smoked poutine came with Montreal smoked meat and dill pickle!
He really enjoyed the poutine. There was a generous amount of gravy, cheese, and meat. Nothing to complain about!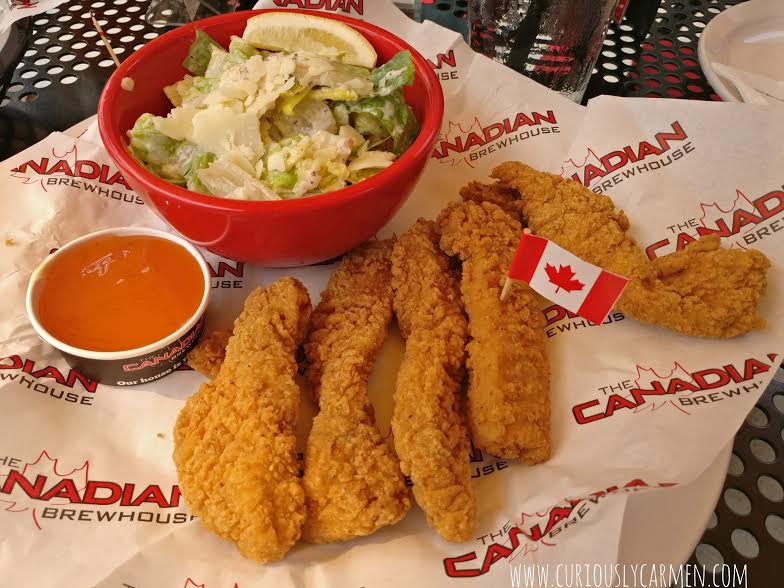 Chicken strips w/ side Caesar salad: Y'all know me and my love for chicken strips, it was only right I tried them here as well! Right when they came to the table, I was so happy because I knew they would be perfect. Idk, I can tell if chicken strips will be good just by looking and I've never been wrong yet! These were tender, flavourful, and had a crispy exterior. So delicious!
Since Caesar salad has dairy, I asked for it without sauce (I know, I'm weird but I don't eat salad with sauce). They forgot so the picture above is the original salad that got sent back. Anyways, nothing to complain about with the salad either.
Now, for our second visit!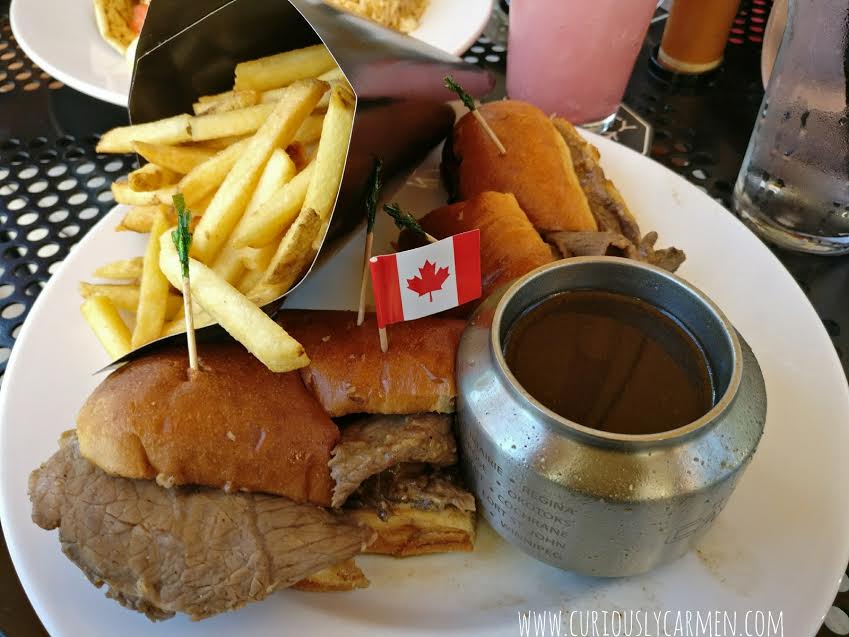 Slow roasted beef dip: You can never go wrong with beef dip, and this was no exception. I really liked how soft the bun was, and it was also slightly sweet. There was a generous portion of beef too. I was quite stuffed after having this!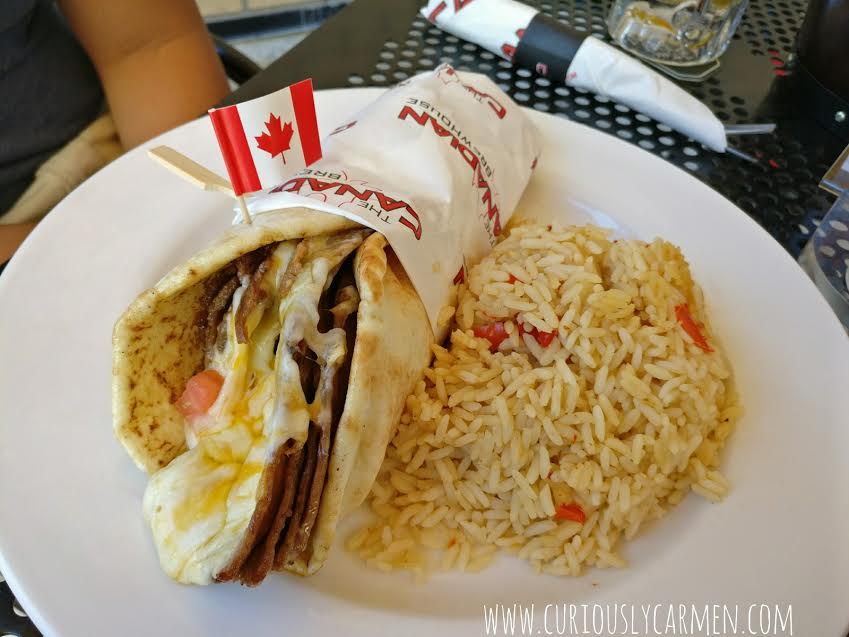 Canadair donair: No, that is not a typo — it is called Canadair! The boyfriend really enjoyed the donair. Like my beef dip, it came with a generous portion of meat and lots of gooey, melty cheese.
He decided to get the rice so that we could sample more of their food items. The rice was really good because it was seasoned with herbs. It's a good alternative to fries if you don't want something deep fried.
Service on our second visit was not good compared to our first visit. The second time, service was really slow. It took a long time for our waitress to come, for us to flag her down to order, and to pay for our bill. Definitely wasn't impressed considering how impressive service was the first time.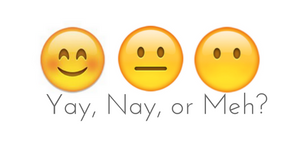 Yay!