Disclaimer: In light of COVID-19, I just wanted to say that I am doing my part by social distancing and only going out when necessary. This is a review based on contact-less delivery.
We are now in phase 2 which means restrictions are slowly lifting. It is crucial that we still limit our social circle, and wear masks when out. Yes, you may feel fine but you could be passing on the virus to someone who is immunocompromised or elderly that may not survive this virus. I know it's summer and we want to go out and enjoy the sun, but let's all remember to be safe and protect those most vulnerable.
---
Copa Cafe is a popular Hong Kong style restaurant chain in Vancouver. They have 3 locations in Vancouver, Coquitlam, and Richmond. This post will focus on the Vancouver location on Cambie Street!
My go-to meal at HK style cafes is always the spaghetti bolognese. Seriously, I've been ordering this dish since I was at least 7 years old and have not stopped! (Minus when my digestive problems act up and I can't have dairy.) However, I remembered that the Copa in Coquitlam used a thin type of spaghetti which I did not like so I ordered something different this time.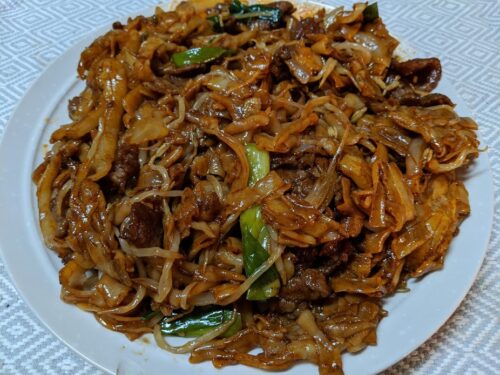 Fried rice noodle w beef: Admittedly, I have no idea if this is the right English name for the dish. I only know it by the Cantonese name, "gon chau ow hau" so this is a rough description!
This isn't exactly a HK style dish, but I was craving it after Cola was talking about it. It hit the spot perfectly and was so delicious. There was a smokey flavour from the wok, aka 'wok hei' which is very hard to replicate at home! In addition, the was also a generous amount of tender beef slices.
The portion was also absolutely huge! This was enough for dinner, and lunch the next day. It's definitely a great value and delicious as well.
The only con is that it was on the oily side, but I would still order this again if I'm craving a solid gon chau ow hau (it feels too weird writing it in English to me!).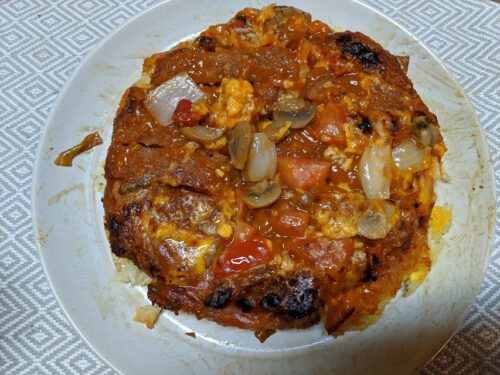 House special baked pork chop: This is one of the fiance's go tos at HK style cafes. He really enjoyed this dish. There was a very generous amount of tender pork chop. As you can see, the entire top layer is the pork chop!
The rest of the dish was delicious too. The fried rice underneath, tomato sauce, cheese… Yum. The fiance couldn't finish this either and had a lot leftover the next day. Again, great value!
We were really satisfied with Copa Cafe. This is comfort food for us and it was delicious. They seem to have bad reviews but personally, our food was delicious and the portions were enough for 2 meals!