I am back with my second Palmer's review! Last year, I talked about their new richly moisturizing cocoa butter line. You can read the review here if you missed it!
Today, I'll be talking about Palmer's cocoa butter skin therapy line AND giving away the products to THREE lucky readers! Keep reading for the giveaway details!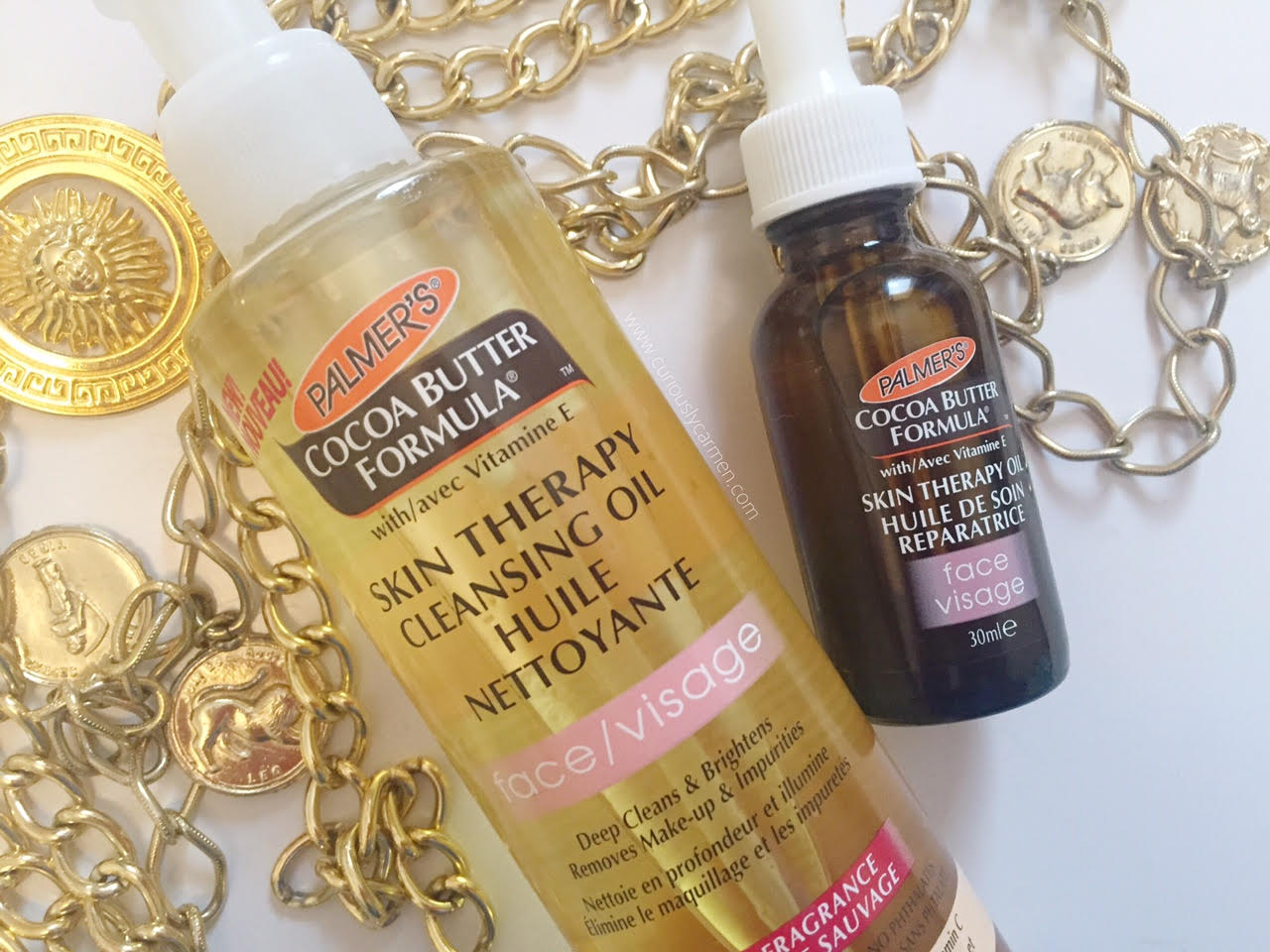 Palmer's cocoa butter skin therapy line is a gentle, simple and affordable line suitable for a wide range of skin types. I have been really loving and incorporating oil cleansers a new moisturizers into my routine lately. I find that my skin gets dehydrated pretty fast, so using an oil cleanser is richer.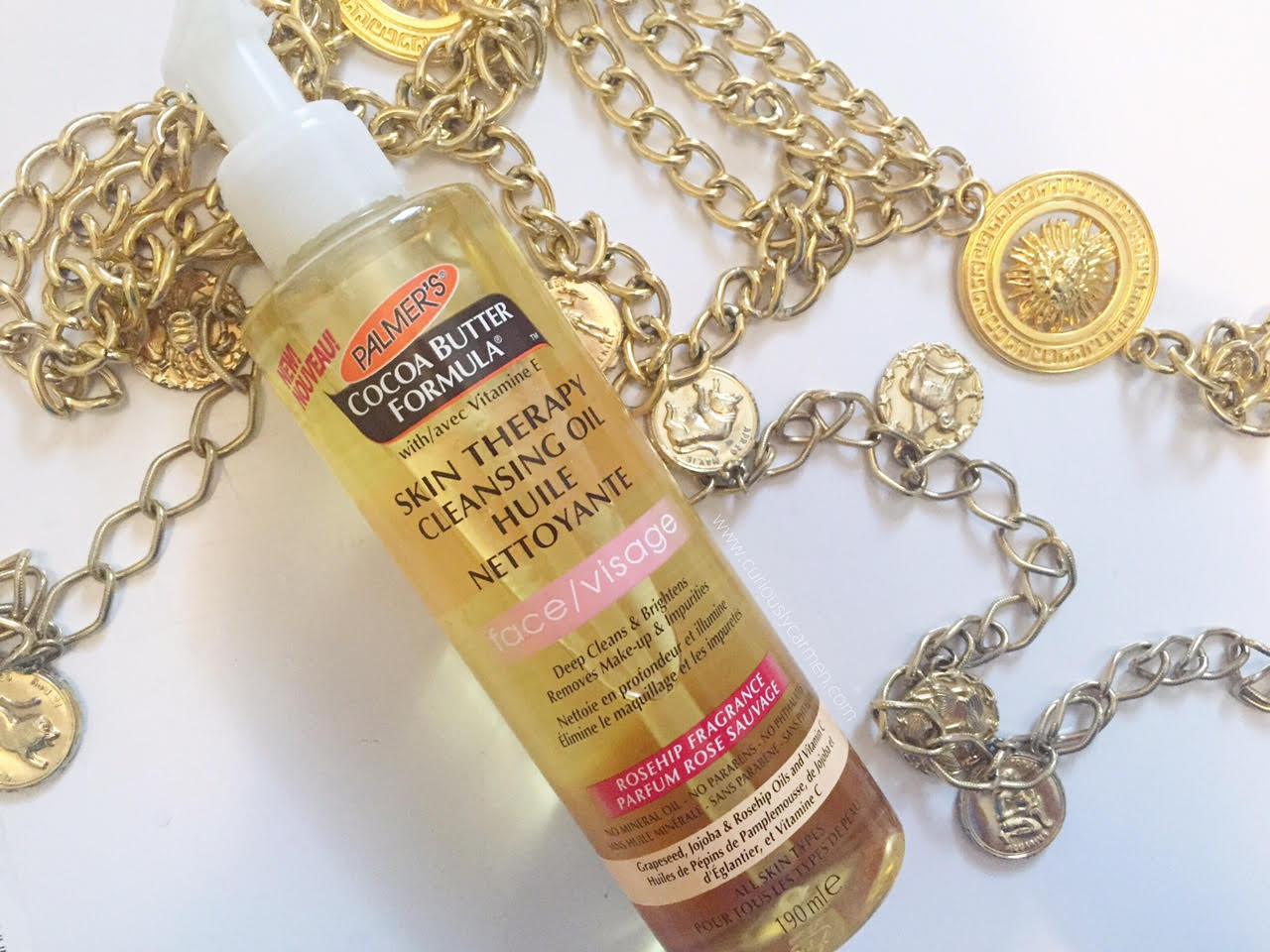 The cleansing oil is a very gentle cleanser. I found it did an okay job in removing an entire face of long lasting powerful makeup, as it didn't completely clean everything off the first round.
However, I do find that most drugstore products either need to be used more than once when wearing an entire face of makeup (my primers are super powerful) OR they are over drying. So, for the price of the cleansing oil, it does a good job.
I also really liked the scent of the cleansing oil! It comes in a rose hip fragrance and I am a sucker for floral scents.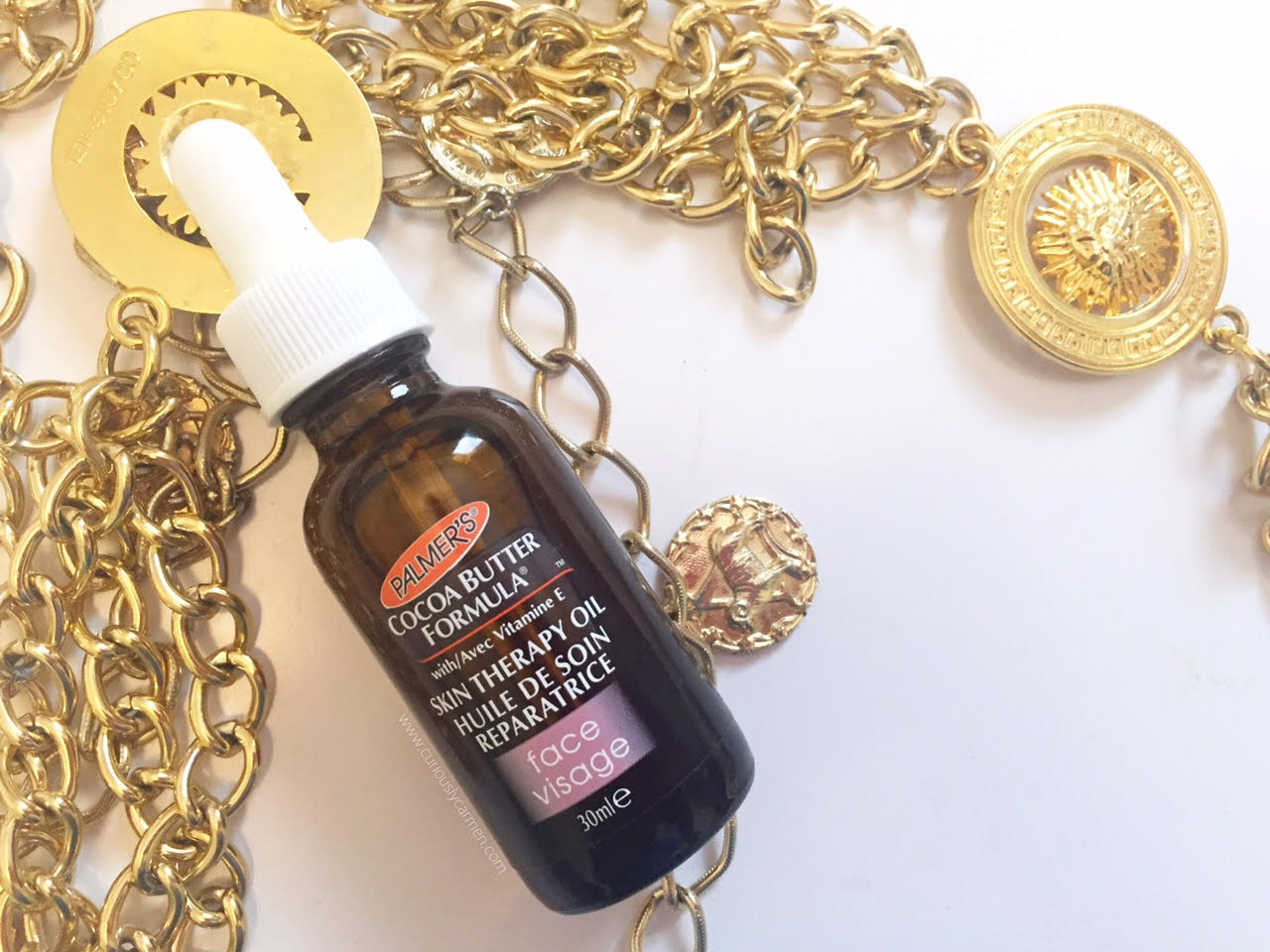 Moving on to the skin therapy oil, this is a moisturizer to be used after cleansing. As I've mentioned before, my skin has been pretty dry lately and I've found that many of the creams I've used are not doing the trick.
I found this oil to be moisturizing, but not as much as I needed it to be. Two months ago, this would have been great but it's frustrating how my skin type is constantly changing. Since last May, my skin type has gone through the ENTIRE spectrum so certain products that I loved in the past do not work as well now. I'm hoping this is only temporary and I'll go back to my 'normal' skin type which is oily! I am also taking many steps to make my skin less dry 🙂
All in all, I enjoyed using the two new Palmer's products and think they are great for their super affordable price range.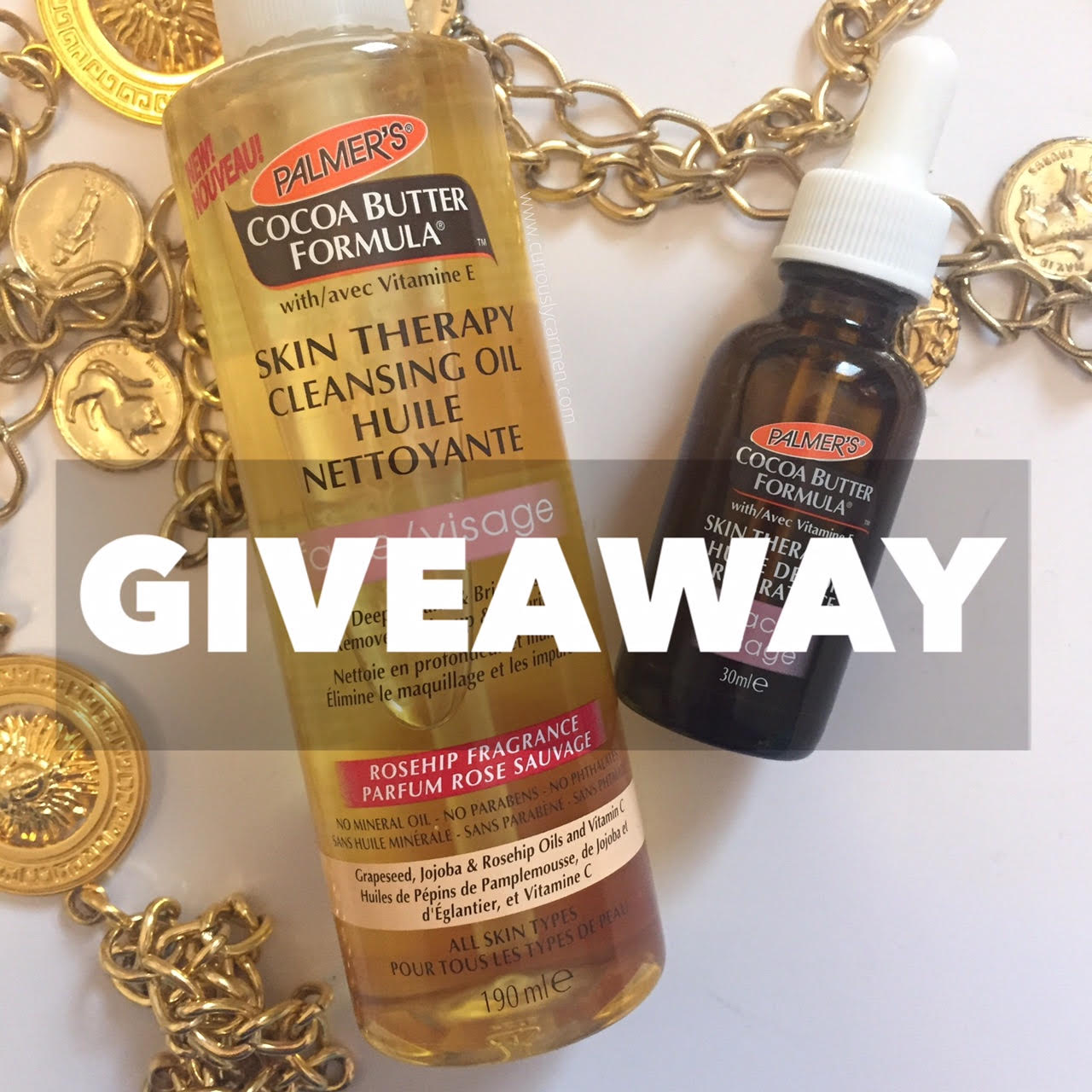 Now for the giveaway! I am giving away THREE of these duo sets. This giveaway is open to those with a Canadian mailing address and will on June 27th at 11:59 pm PST.
TO ENTER:
–Subscribe to my blog by entering your email on the right hand side (1 entry)
–Comment below on this blog post why you want to try the product (1 entry)
–Follow me on Twitter (1 entry). If you're already following, comment below and I'll include your entry.
–Follow me on Instagram (1 entry).
–Comment on why you'd like to win on on Instagram (1 entry)
–Retweet on Twitter (1 entry)
Fine print:
-Must be legal age in your province 
-If winners do not respond in 1 week, the prize will be forfeited to another participant-Although very rare and highly unlikely, Curiously Carmen and Palmer's are not responsible for any potential allergic reaction/harm you may encounter through the use of these products 
Additionally, you can find Palmers at Canadian Wal-Mart stores.
Good luck on the giveaway!
UPDATE JUNE 30, 2016: The giveaway is now closed! Congrats to the three winners: Robyn, Brandon, and Toby! Thank you for everyone who participated!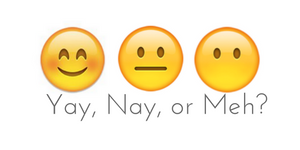 Yay!