We were driving past this area one day when I noticed a new Korean and Japanese restaurant, Dami! I haven't seen many places that offer both Japanese and Korean food, so we went to go give it a try a couple of weeks later.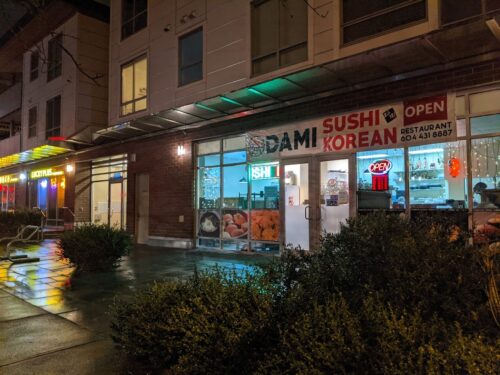 Dami is located in the same apartment complex as Lucky Plus. There is an underground parking lot and also plenty of street parking around the area.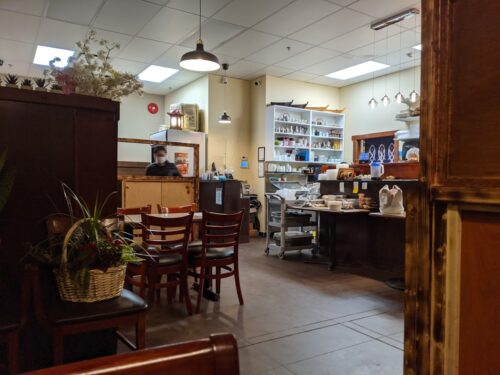 One of the main reasons we tried this place was that the fiance could get his Korean fried chicken, while I had a plethora of Korean and Japanese dishes to choose from that were suitable for my sensitive stomach. I noticed that Korean restaurants with fried chicken don't have as many noodle soup dishes, which are my preference.
However, Dami offered both (and sushi!), making it a happy medium for the both of us. The menu was huge and seemingly endless! There is surely something for everyone here.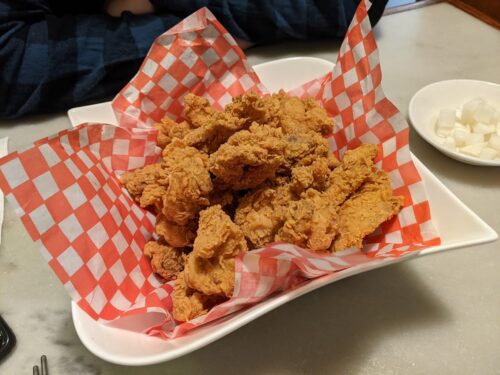 Original Korean fried chicken: The fried chicken was served piping hot and very crispy. The fiance enjoyed it a lot.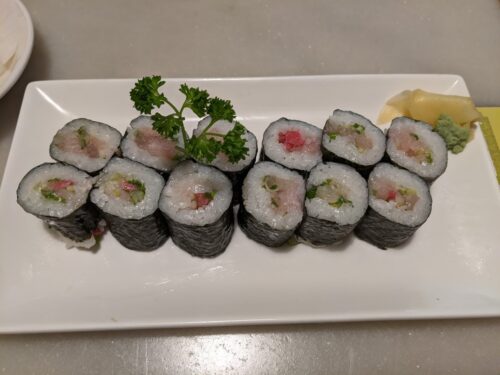 Negitoro and negihama roll: I had every intention of ordering a Korean beef bone soup, but decided last minute to switch to sushi. The negihama and negitoro rolls were so good. The tuna was super fresh, and the negihama was nice and fatty. The green onion was fresh and crunchy too. The negihama was my favourite of this meal.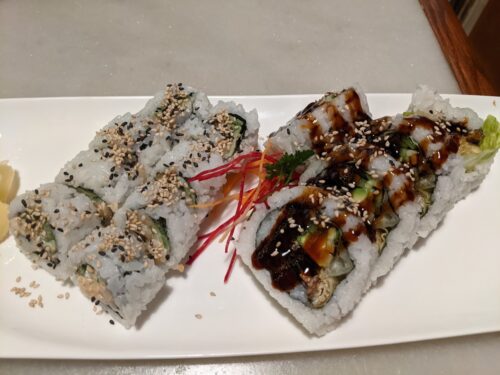 Chopped scallop roll: The chopped scallop roll was meh, I found that the scallop didn't have that much of a snap to it.
BC roll: I didn't have any of this, but this was one of the better BC rolls that the fiance has had. The salmon skin was fresh and crispy. It probably helps that they add the teriyaki sauce on top so that the skin remains crispy. Overall he was very impressed with it.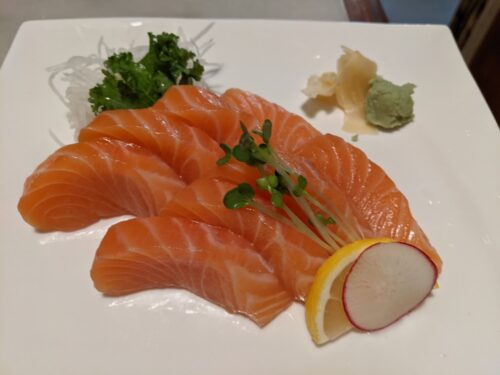 Salmon sashimi: The salmon sashimi pieces were big and fresh. Look at that nice glean!
Overall, we were satisfied with Dami and it is a great addition to the area. The menu is expansive so there is something for everyone. I love that I could get a Korean and Japanese dish at the same place. Service was friendly as well. We will definitely be coming back for dine in or takeout again. 
Update May 30 2021
We came back and I tried the beef bone soup! The broth was clear, yet flavourful and delicious. My only complaint would be that it could have used more beef slices, they were pretty stingy with it. There were only a few strands of shredded beef.