Back during winter break, one of our friends came to visit from Calgary and had one specific dining request: somewhere with amazing takoyaki. Since all of us don't really eat takoyaki except at the night market in the summer, we came to Manzo based on another friend's coworker's recommendation.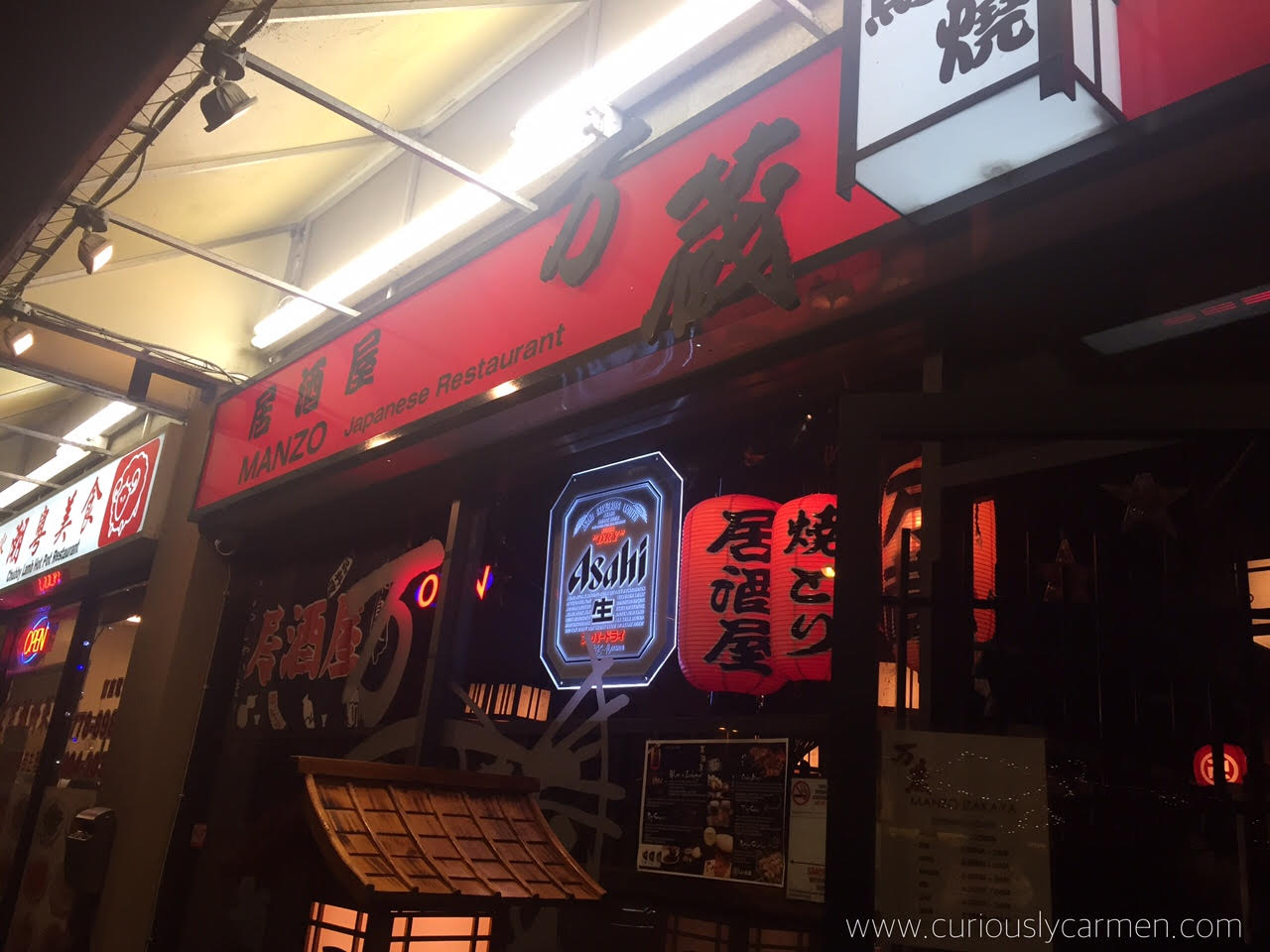 One thing I don't like about this area of Richmond is how hard it is to find parking! Since there are so many restaurants, parking is hard to find and their lot is always full on weekends.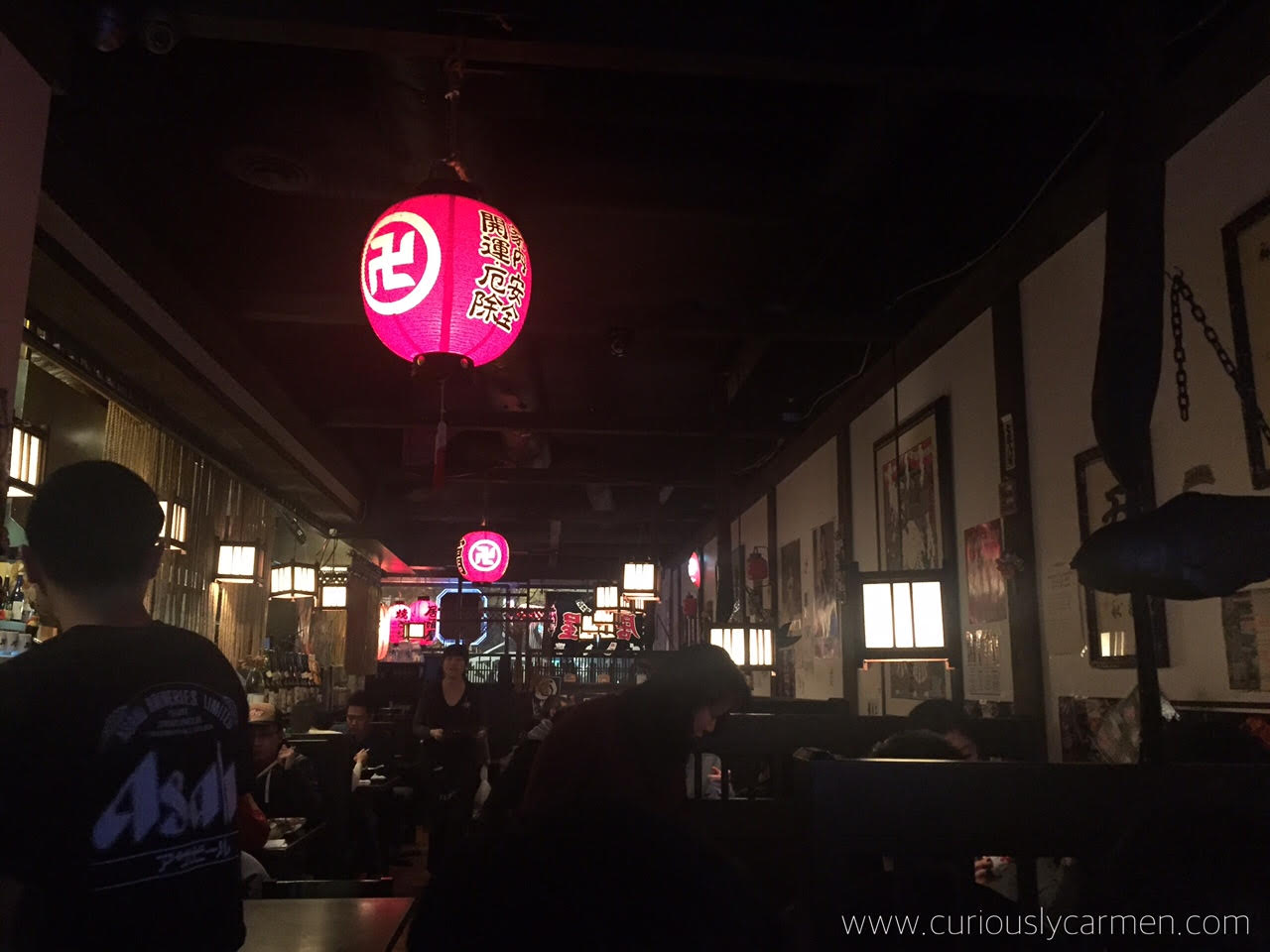 The restaurant is pretty cramped, dark, and not that comfortable to sit in. Since we had six people, they gave us a small extra table at a four person booth but we constantly had to try to skooch in while staff walked by.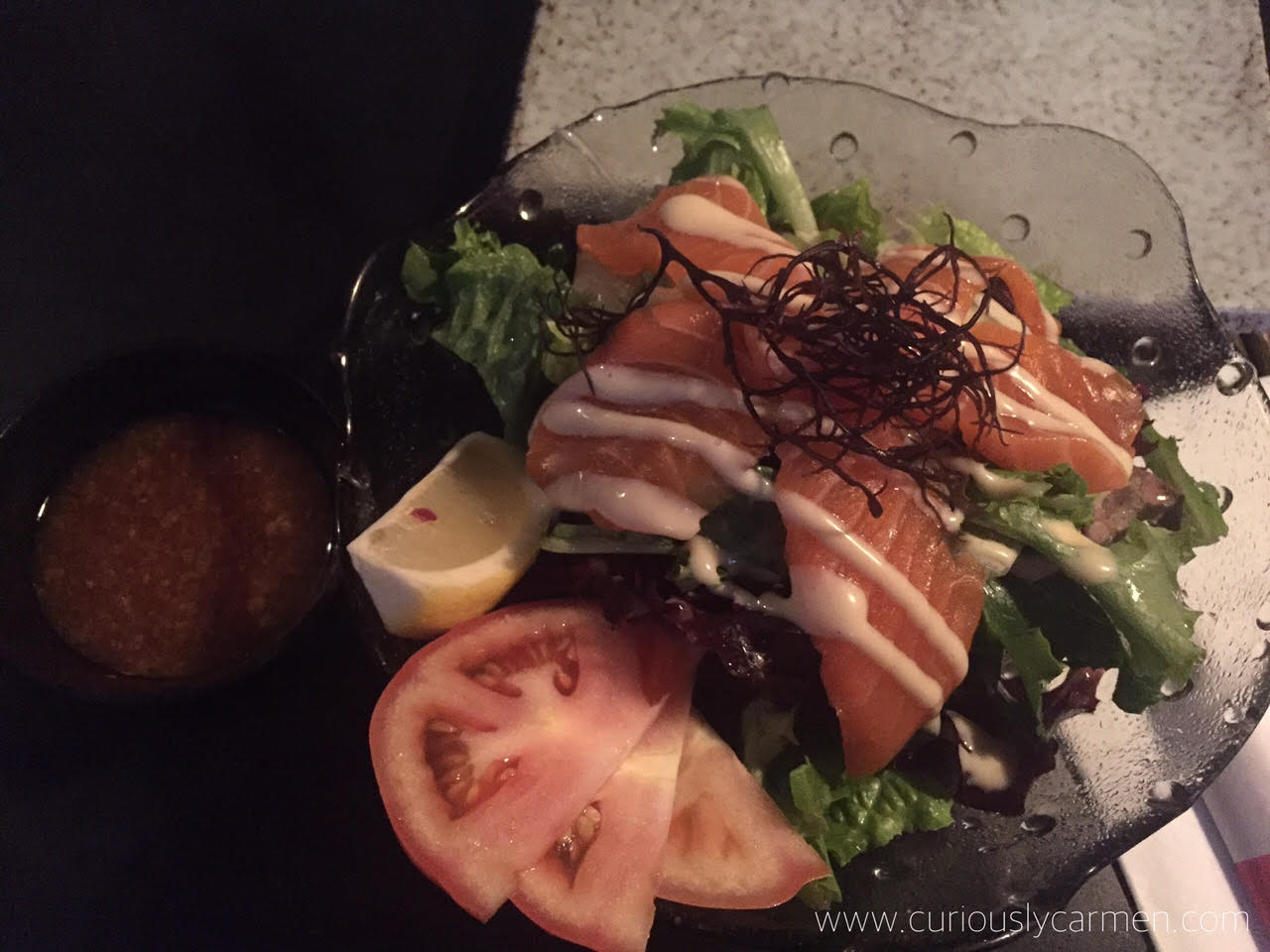 Salmon salad, 8.95: Not sure why I was wanting a salmon salad that day, but I did. The salmon did not taste fresh at all. It had a strange, old taste to it. The greens were fresh and crunchy and went well with the vinagrette dressing.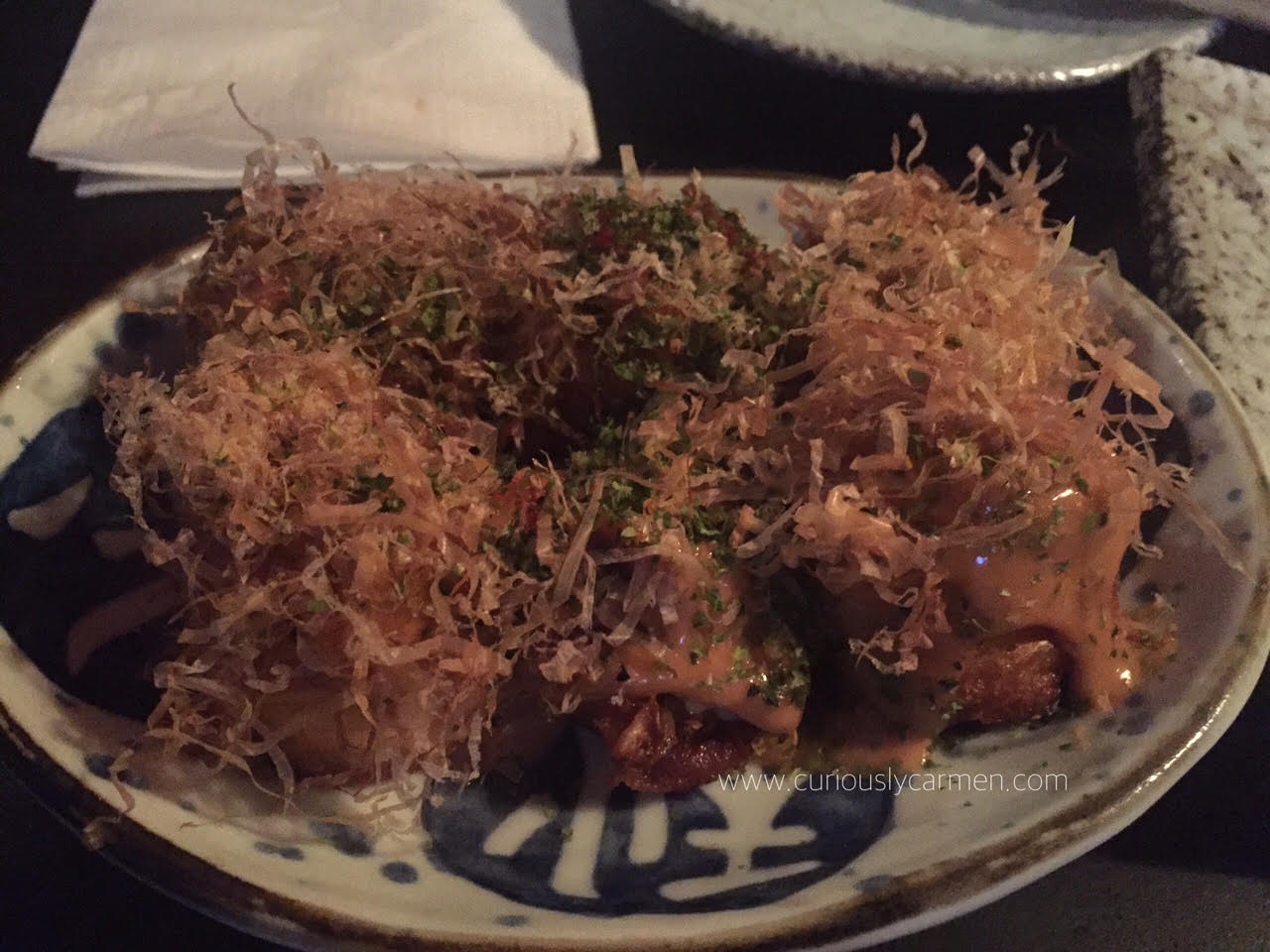 Takoyaki, $6.95: Since there were six of us and everyone loves takoyaki, we ordered three plates of it. In retrospect, perhaps we should have only ordered one, plus more if it was good.
This was delicious and cooked perfectly! Nice and doughy inside, with the signature takoyaki sauce and bonito flakes generously topped. I would definitely come back here for some great takoyaki. Our friend from Calgary left very satisfied 🙂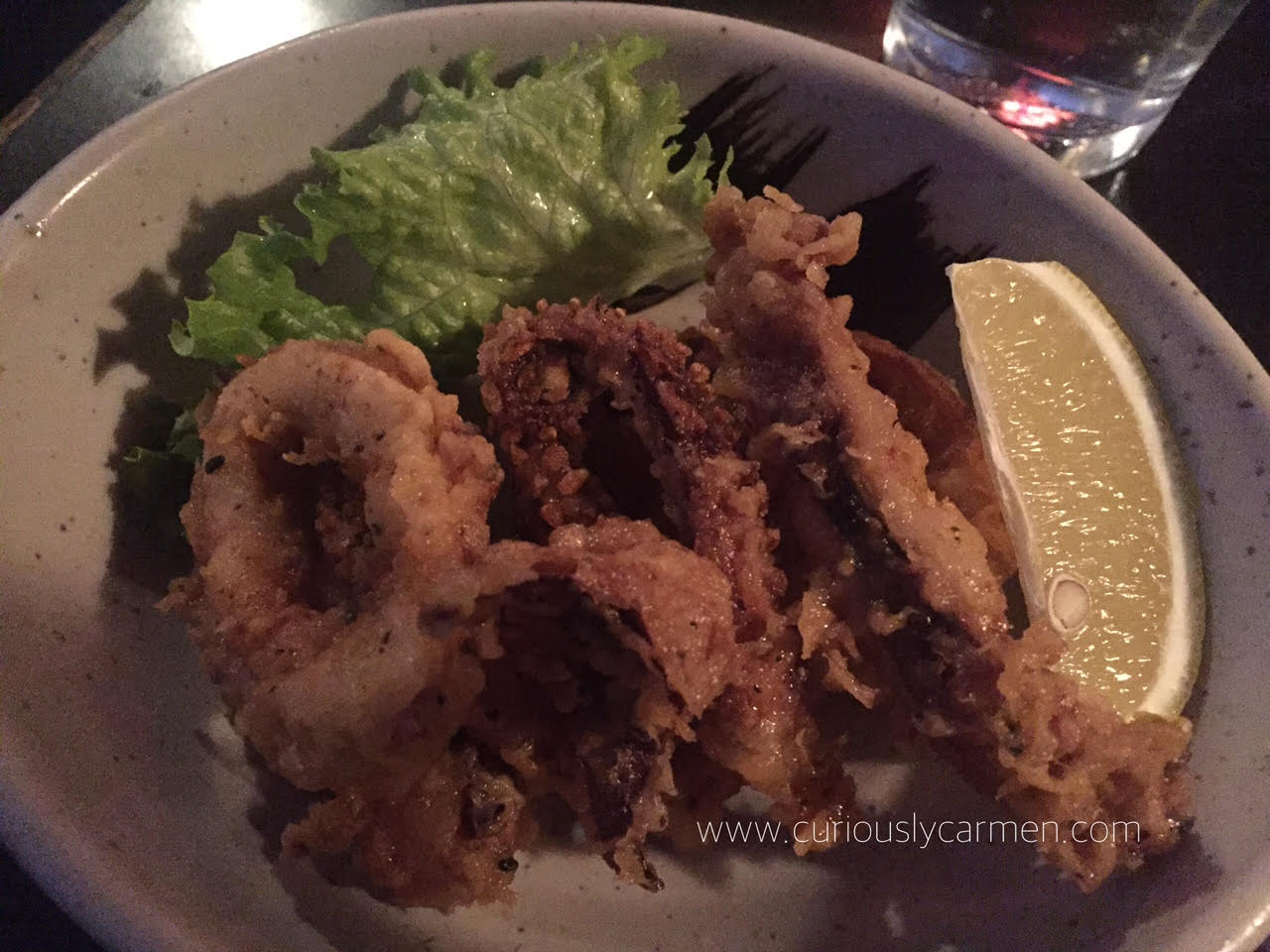 Deep fried squid, $5.95: The squid tasted fresh and was really crunchy! I don't remember what the mixture of spices were, but it was deliciously savoury.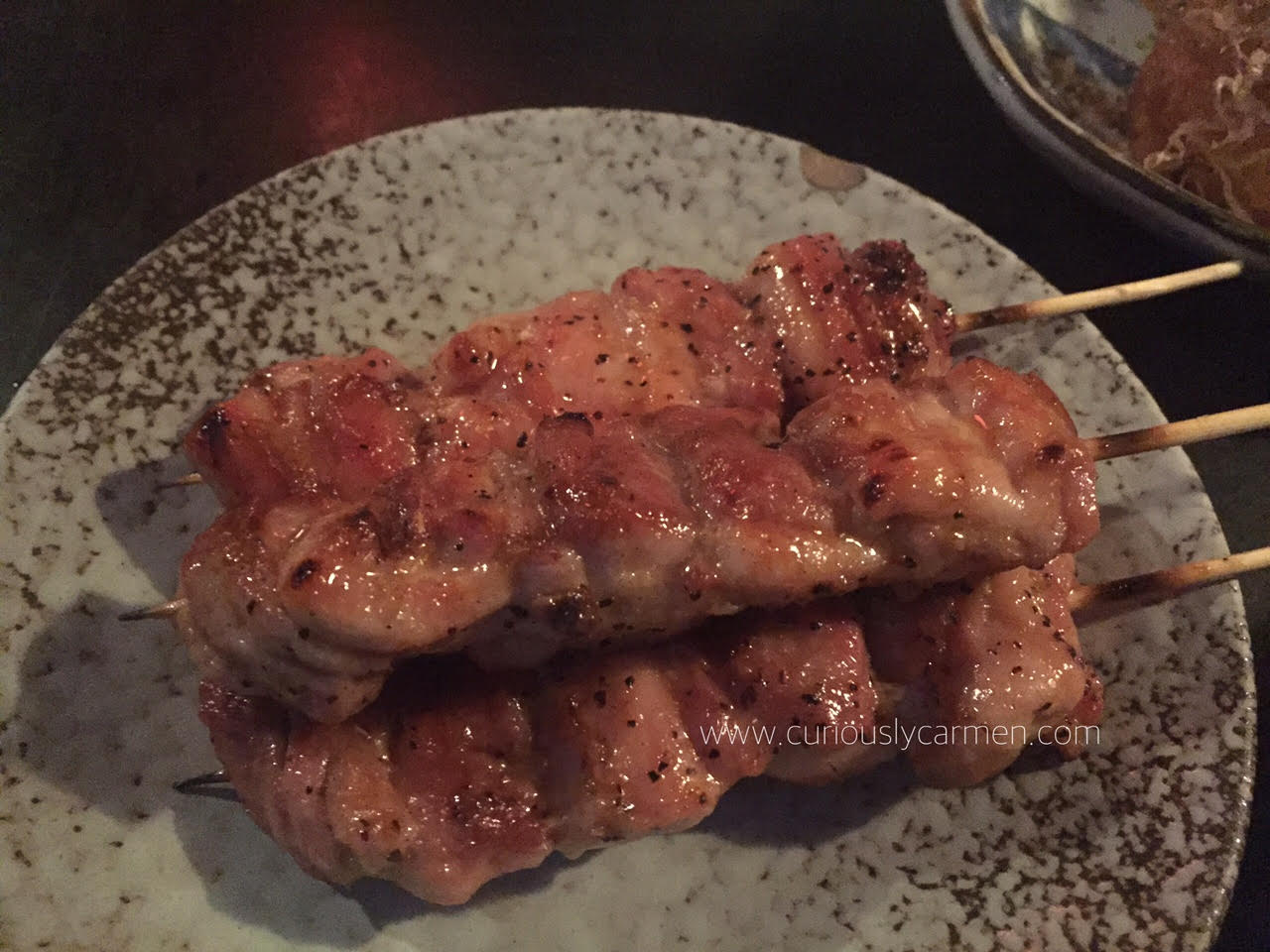 Grilled chicken skewer, $5.95 for 3 skewers: Compared to Q Shi Q, the chicken skewers here at Manzo were a lot bigger. They had a nice, grilled and smoky taste to it and simple salt/pepper/soya sauce seasoning.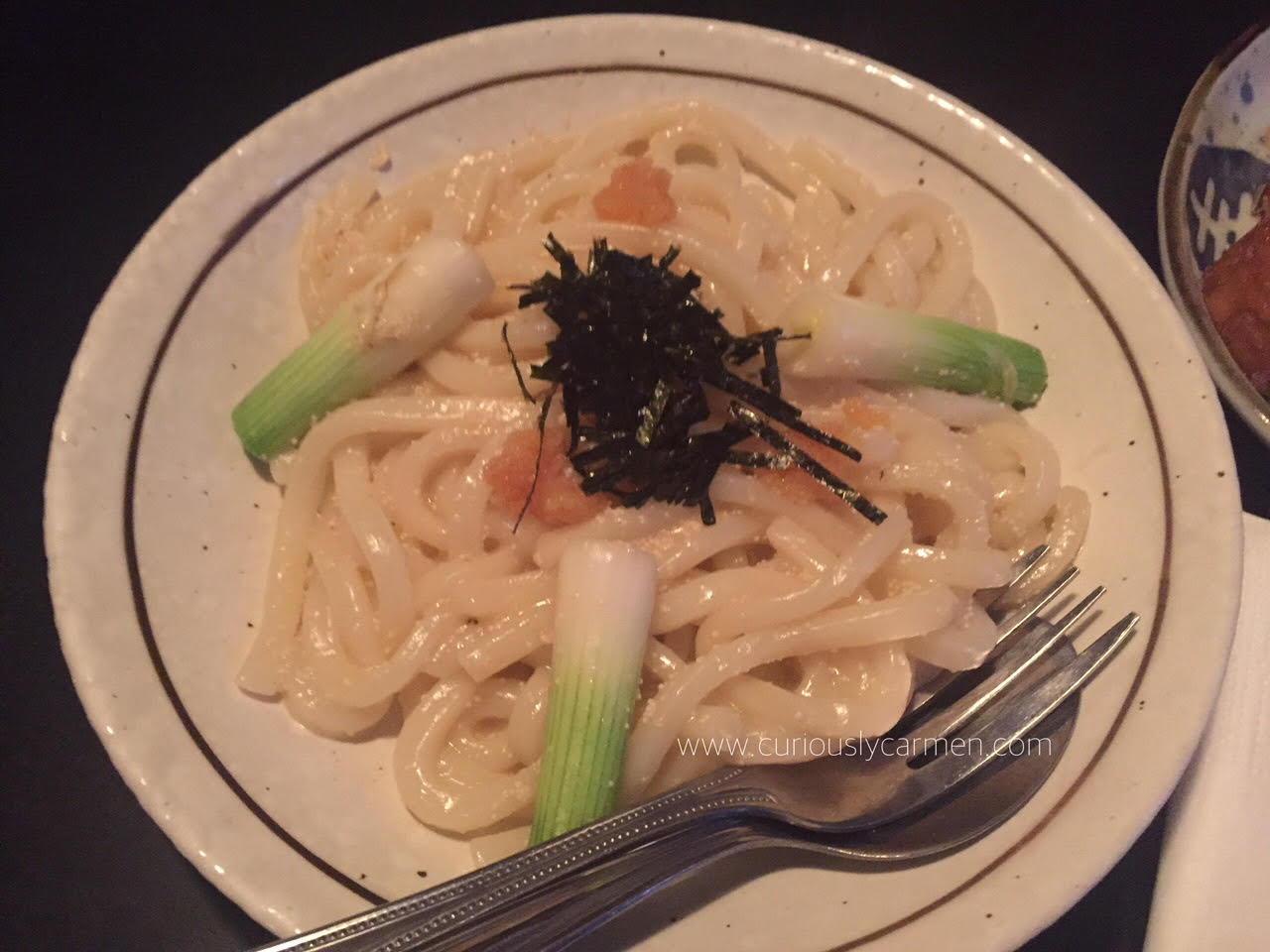 Mentaiko udon, $11.99: After effortlessly making mentaiko udon at home, I don't think I would order it at a restaurant anymore. My friends ordered this and thought that it was okay, nothing too special.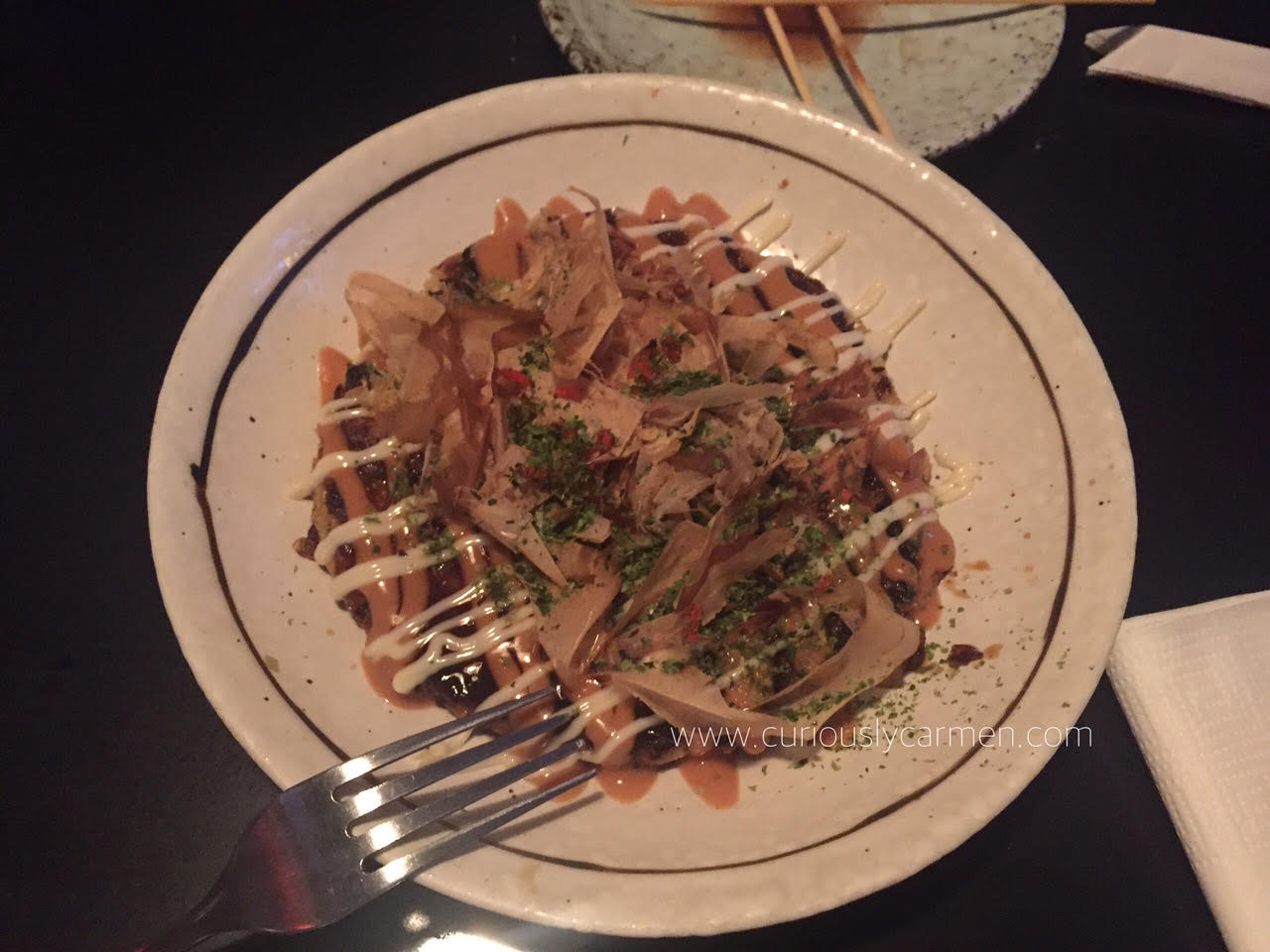 Seafood pancake, $8.95: My friends ordered this and thought it was delicious. I mean, just look at how much sauce and flakes are on top – it has to be delicious! 🙂
—
All in all, Manzo would be a great place for late night snacks and to hang out with a small group of friends (under 4 people). The seating was pretty cramped and I don't recall if they had any tables for larger party sizes.
Apart from the weird tasting salmon sashimi, all the other food was pretty decent and service was quick (although not really friendly, but that's to be expected at an Asian restaurant haha).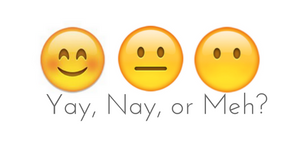 Yay!
Thanks for reading!
Carmen