There are so many new bubble tea places that it is hard to keep track of. I certainly don't keep track of bubble tea places because it seems like there is one popping up every day. I usually rely on word of mouth or social media (although I was seeing Sun Tea very hyped up on social media but it turned out to be so bad), which is how I heard of Milksha.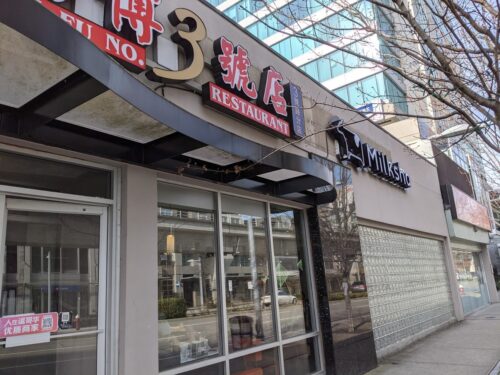 There are currently two Milksha locations, and I won't be surprised if more pop up. The original location is in downtown, and the second one is in Richmond.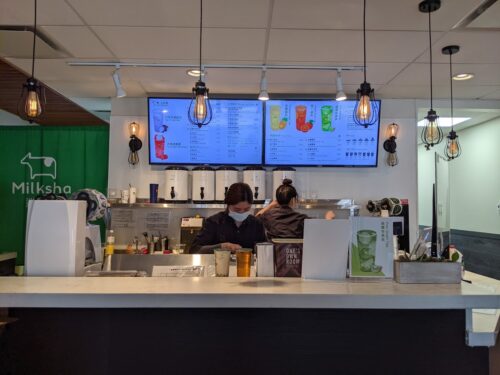 This review is on the Richmond location, located inside Tian Shi Fu restaurant so they share the same entrance. Milksha is located in the waiting area before the restaurant. This small space used to be a Sharetea because I saw some old signs posted outside the restaurant.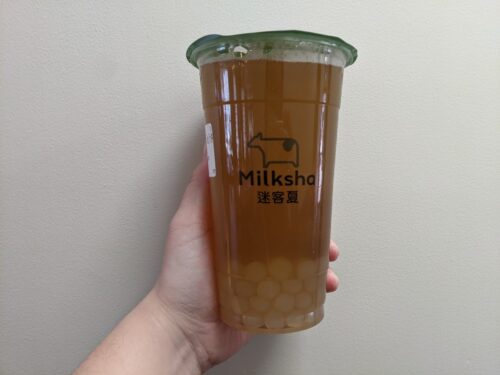 Barley tea: Barley tea is something I haven't seen on bubble tea menus before, only in Korean restaurants! I was excited to try it because I love my barley tea, and it is caffeine free. The barley tea was refreshing and delicious. It was my first time trying barley tea sweetened. This would be a perfect drink to cool off with on a hot day.
In addition, I loved the white honey pearls. They were perfectly fresh and chewy, and had a honey taste to them.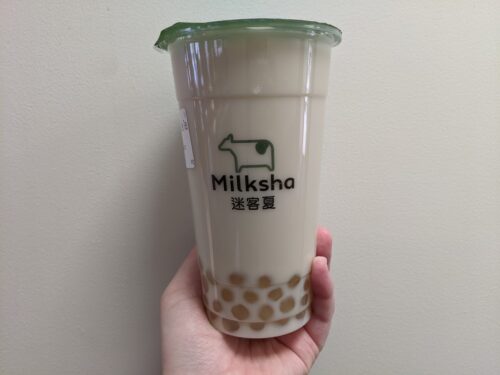 Barley tea latte: I was so excited to order that I accidently placed ordered the milk version on the UberEats app. I asked if I could switch to the non-milk version but it was already made so they said no. So we ended up with 3 drinks that visit and the fiance was happy to drink the tea latte later on.
The barley tea latte was just as good as the non-dairy version. Milksha uses 3.25% organic milk so the quality is quite good.
Izumo matcha fresh milk: The fiance decided to try their matcha drink. It was more on the sweet side and the matcha was not that strong or earthy. I prefer my matcha to be stronger but he enjoyed it. If you like stronger matcha, I'd recommend getting this with less sugar.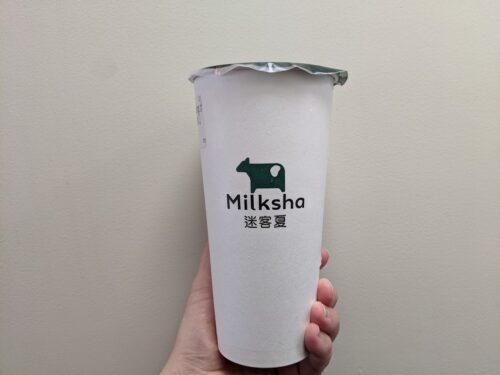 Ice Shavings of Orange Juice: On the second visit, I ordered another barley tea so I won't include that again. This drink sounded interesting and the fiance didn't want any caffeine, so he went with this. However, the drink name was misleading because it actually did contain tea. It tasted like an orange jasmine tea with some crushed ice on top.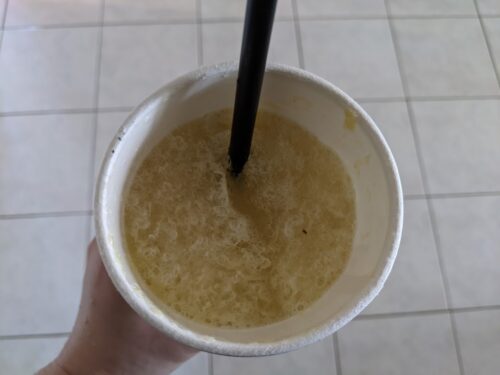 This is an bad photo, but I wanted to show what the drink looked like since the cup was opaque. A strange and misleading name for a drink, but it was good as well although the orange had a slightly artificial taste to it.
We ended up trying the Milksha in downtown too, but ordered the same drinks as reviewed above so I don't plan on writing another post. With all the bubble tea places popping up, Milksha is a decent choice and their honey pearls are delicious.