What a mouthful to say! The Estee Lauder Advanced Night Repair Intensive Recovery Ampoules. I heard of this product at the Estee Lauder preview which took place last autumn.
I thought it was a pretty cool product as I've never seen anything quite like it before, in that the products were contained in capsules or ampoules as they call it!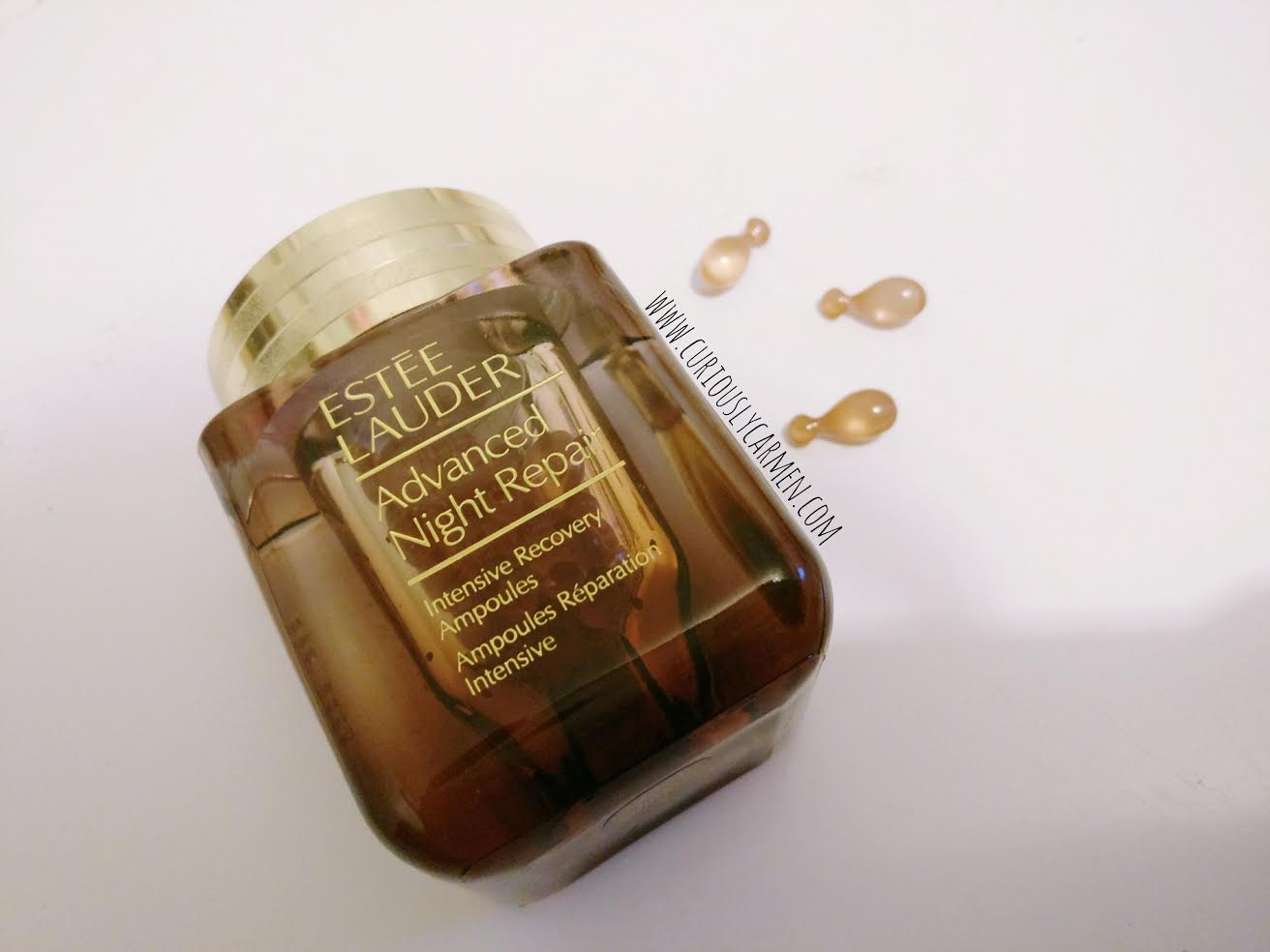 What it says (taken from Sephora):
A powerful oil concentrate to calm and repair the look of over-stressed skin, helping to strengthen resistance against future assaults. Revolutionize how you repair at night and help your skin recover the healthy, luminous look of youth. This active treatment oil includes ChronoluxAI technology to help reduce visible irritation and support skin's natural synchronization. Ideal for brightening, soothing, and strengthening skin, skin will appear calmer, more radiant, and healthier-looking.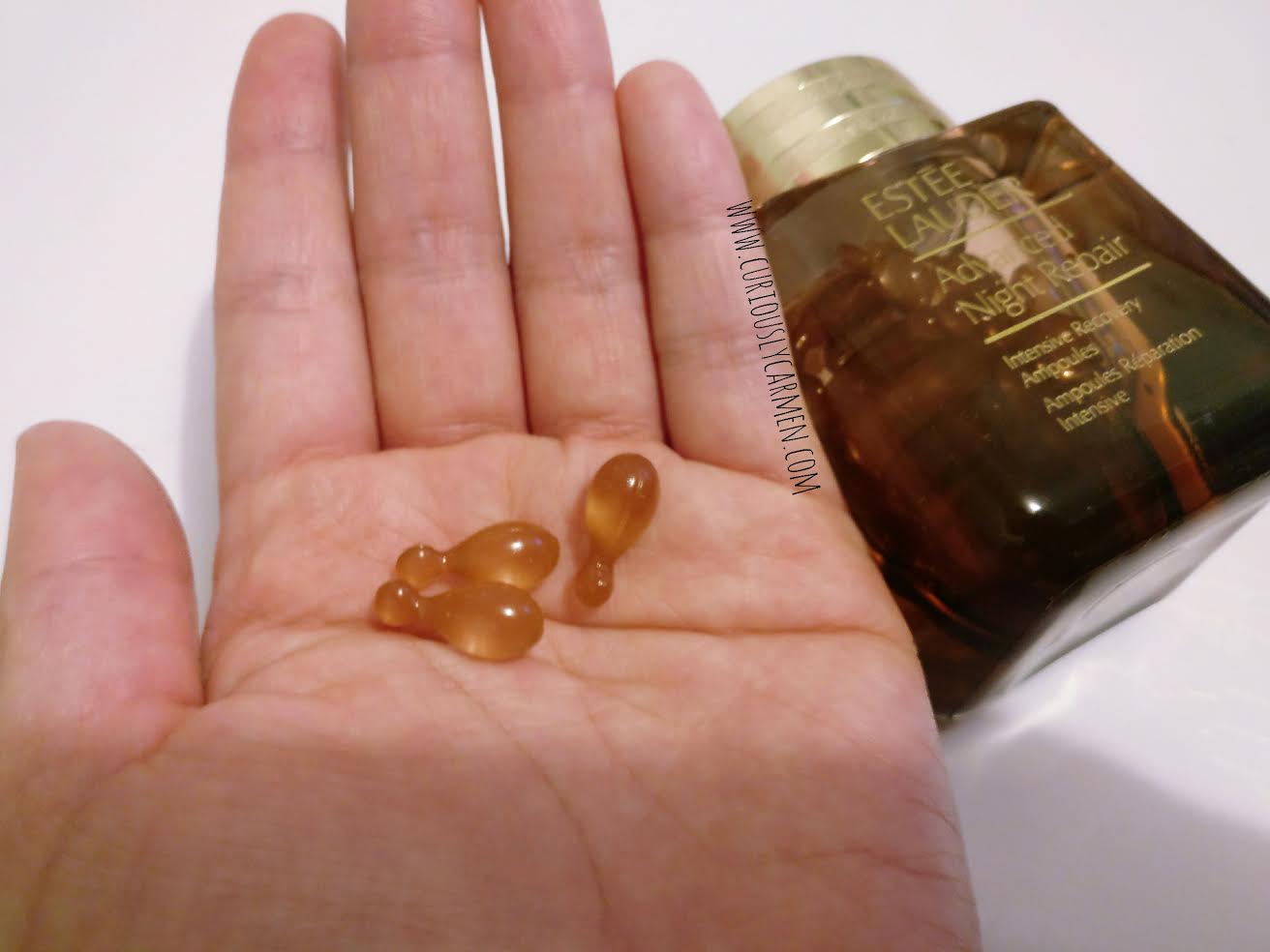 The ampoules are made out of a plastic material. I've put a few in my hand for scale, so you can get a better idea of the size of each. At $138.00 CAD, these little guys aren't cheap! Luckily, one is more than enough for moisturizing my face.
Since it is $138, I use this very sparingly… I only use it when my skin is in dire need of some hydration. The Estee Lauder spokesperson who introduced us  to the product said that he only uses this when travelling to tropical destinations, as his skin dries out in the hot weather.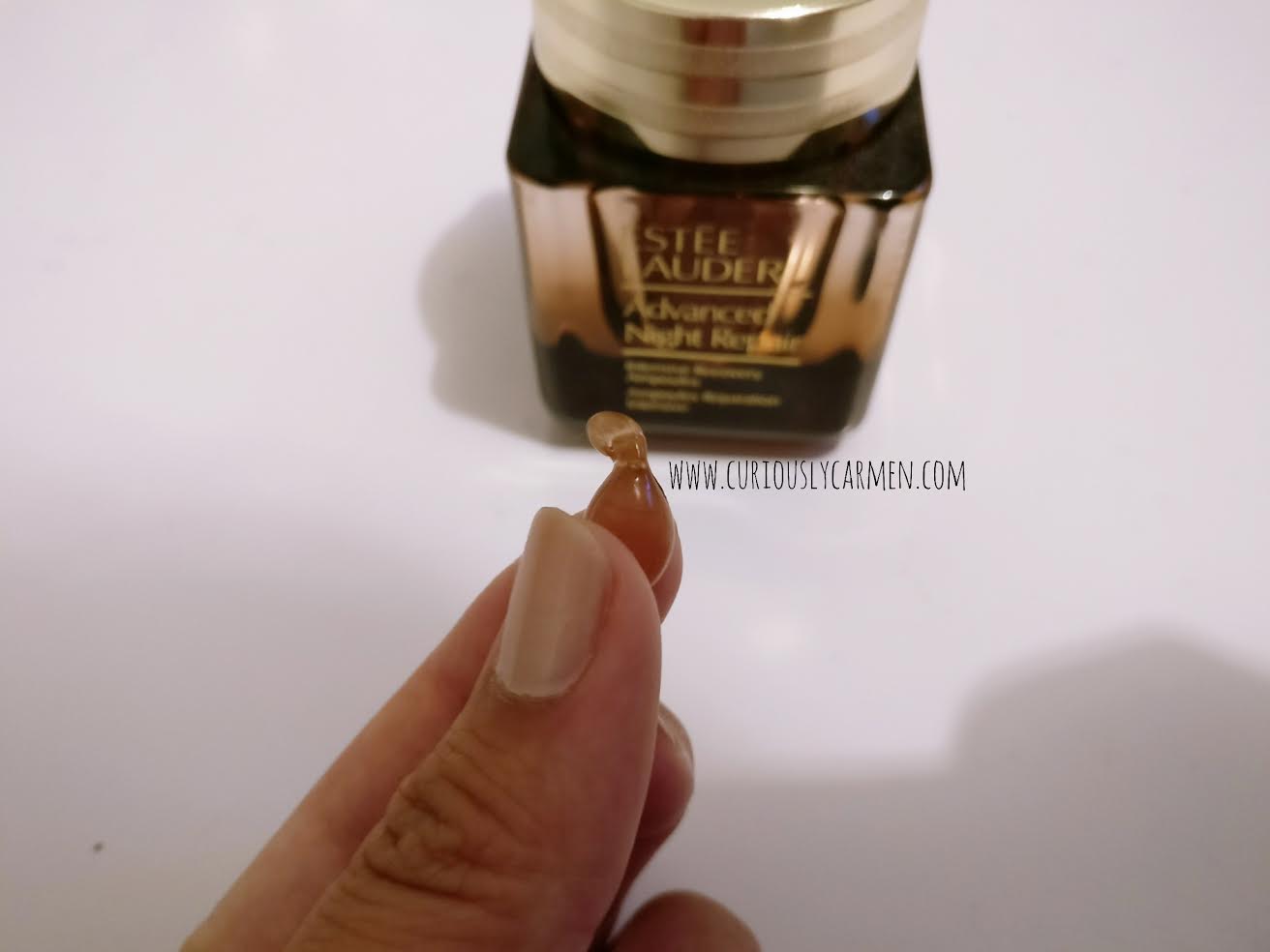 Using it can be a bit messy, so you have to be gentle. Gently twist the smaller circle to open the capsule, and then the product will come out right away. I can't find a way to gracefully apply this product without it getting all over my hands, and frantically trying to put it on quick enough before it all spills out.
It has a very thin, almost liquid like consistency but with a hint of oil. It also has a bit of herbal smell to it, which I find neither pleasant or unpleasant. I really like the smell of their Nutritious Vitality8 Overnight Cream though.
Anyways, the most important part… is it effective?! Without a doubt, yes. At $138, you pay what you get and the quality is definitely there. When I wake up, my face is nice and moisturized but oily, because my skin didn't absorb all of the product yet. I always feel like I'm wasting it when I wash off my face and I feel the product coming off!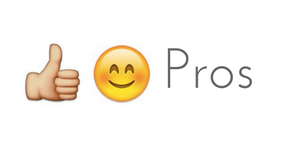 Easy to carry around. If on-the-go, you could put some ampoules in a zip loc bag for a quick but intensive moisturizing session!
Deeply hydrates skin
Suitable for many skin types: normal, oily, sensitive, dry
Lasts a long time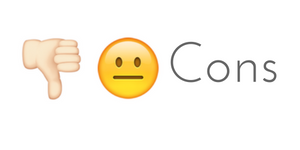 Slightly messy application process
Price is not affordable for everyone, definitely considered a luxury skincare item (although there are luxury products out there which cost $250+)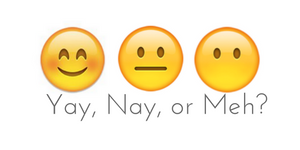 Yay!