I've heard of Peaked Pies for awhile now but never put it on my list to try. Since I was nearby one day, I asked the fiance if he wanted to try it for takeout.
There are currently two Peaked Pies locations in the Lower Mainland, Burnaby and Vancouver. There is also a location in Whistler. I went to the one in North Burnaby in The Heights. This building used to be a Shoppers Drug Mart pharmacy!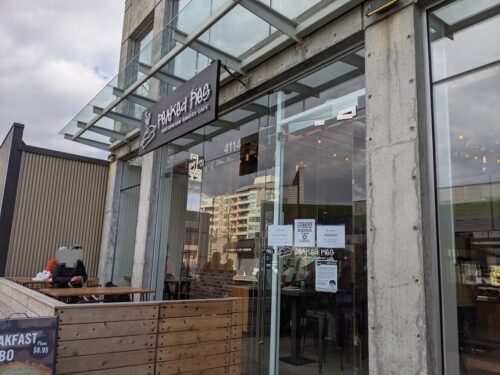 Peaked Pies specializes in Australian meat pies, which has gained traction in Vancouver over the years! The pies here are baked fresh in the store.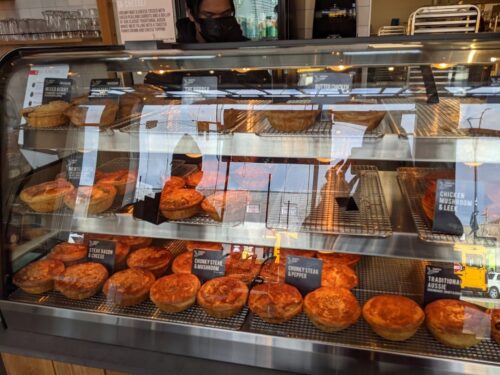 I've tried the food truck, Aussie Pie Guy many years ago and it was delicious so I had high expectations for Peaked Pies. In fact, I keep accidentally calling this place Aussie Pie Guy! Oops.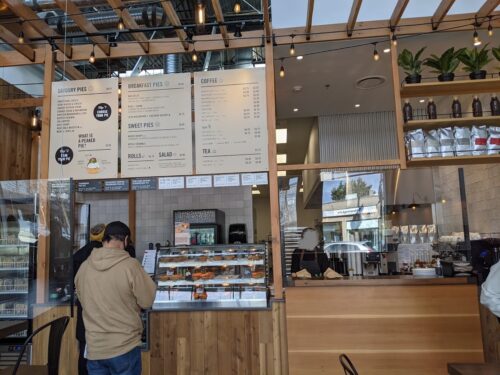 You order at the counter and can either eat in person or bring it home. There were a few socially distance spots, plus a patio outside. The kitchen also looked really big behind the counter.
Mentil lentil: Yes, mental is spelled wrong on purpose! I actually didn't want this pie and was disappointed when I got home and realized they gave me the wrong one. I had asked for the vegan pie (vegetable medley) and in retrospect, the worker did seem a bit confused.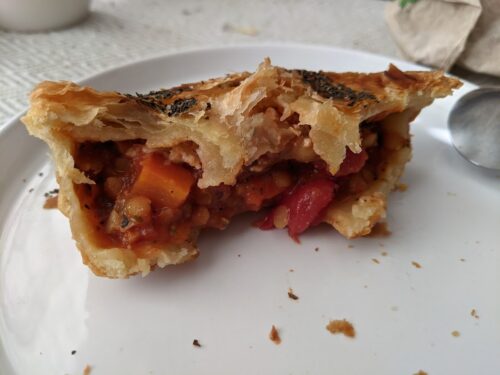 I didn't feel like calling or driving back, so I gave it a try. The mentil lentil came with lentils, zucchini, carrot and celery in a chili basil tomato sauce and ricotta cheese. It was not bad, it reminded me of the lentil tomato soup I make and then put into a pie. The ricotta cheese went well with the lentil and tomato.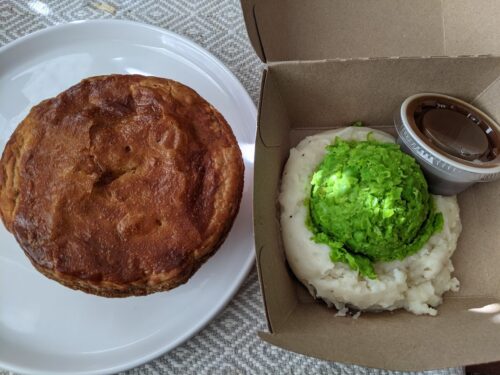 Traditional with peak add on: The fiance went with the traditional, which came with ground beef, onions, and gravy. This was simple but delicious and warming.
Both of our pie crusts were delicious and flaky! They tasted fresh and was good quality.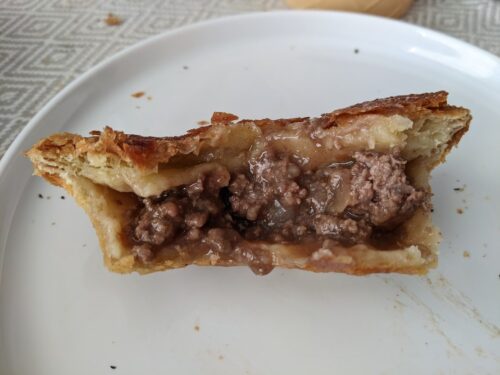 I also added a peak on the fiance's but it was disappointing. The mushy green peas were very bland and did not taste good at all. It reminded us of awful elementary cafeteria or jail food. The mashed potatoes were also very bland and not creamy. It tasted like someone boiled potatoes and then just smashed it without putting any seasoning or dairy. Good thing I didn't add this on mine (I was wanting the vegan one and assumed the potatoes had dairy) because we wouldn't add the addition again.
Overall, we enjoyed our pies despite the mistake with mine. Peaked Pies is a decent place to get Australian meat pies and we wouldn't mind coming back in the future.