Last month, the fiance and I went back to Japan for vacation! This time, we went to the Kansai region, which includes Osaka, Kyoto, Kobe, and Himeji. We stayed mostly in Osaka, but went to Kyoto for 3 days. This post will talk about our hotel in Kyoto, Hotel Grand Bach!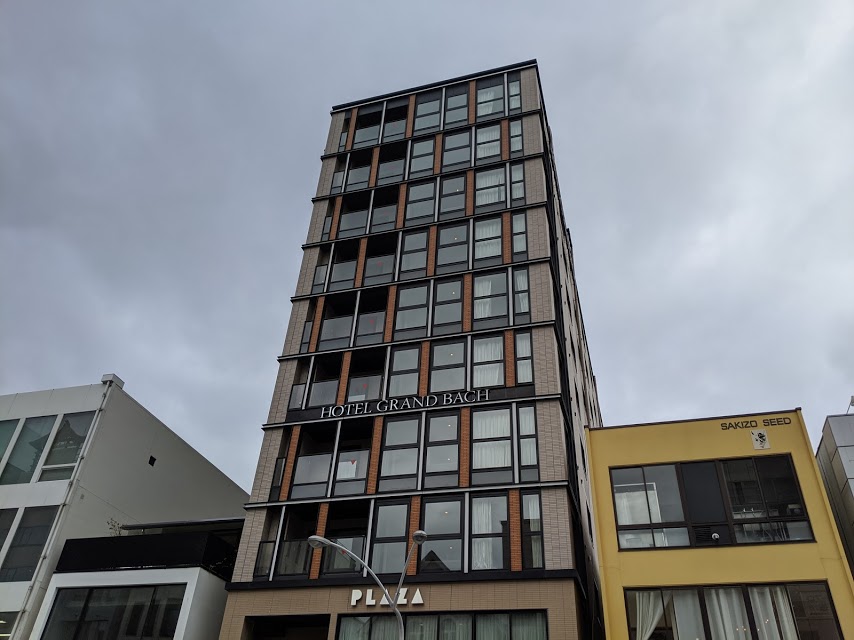 Background: While looking for a hotel in Kyoto, we wanted somewhere central because we would only be here for 3 days. In the end, we chose downtown Kyoto because there was more to see in this area, and was also within walking distance to Gion.
I don't remember the exact price but it was about $100 CAD a night, a very good deal considering how central we were and how classy the hotel was!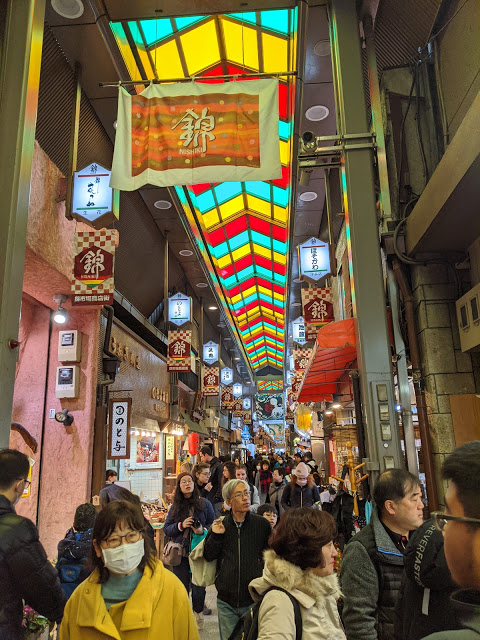 Location: The location was VERY convenient and central! We were a block from train stations, Nishiki Market, and Teramachi Street which were great for meals and shopping. We had many great meals on Teramachi Street!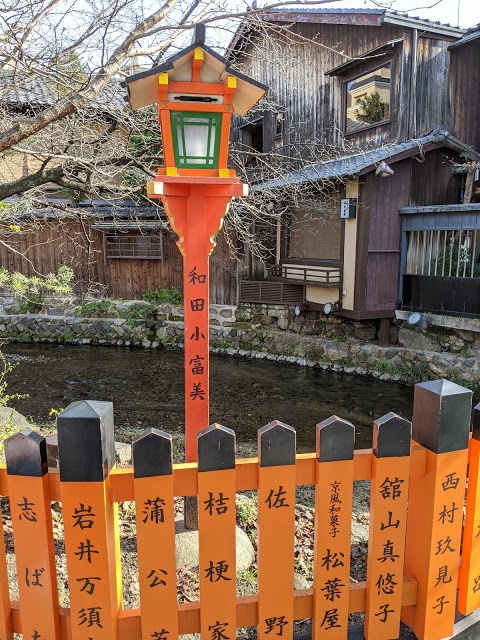 Gion District, the historical area was about a 10 minute walk. Department stores were about 2 blocks away.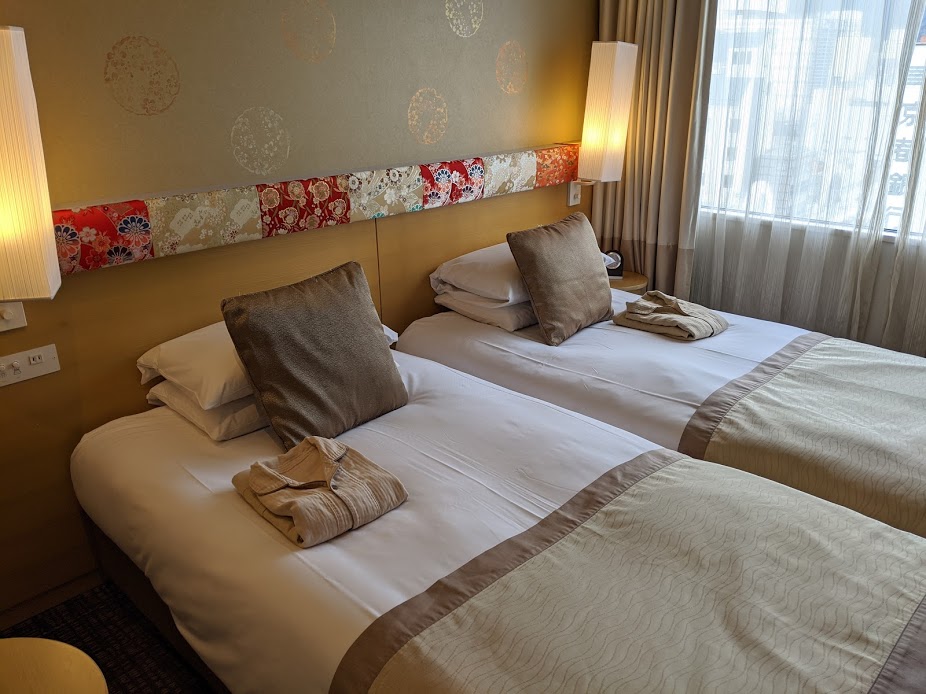 Room: Since the hotel was on the main road, I was worried about the noise. However, the room had great soundproofing and we could not hear a single thing from the road!
The room was average sized for Japanese standards, which is considered small for Western standards. Japanese hotels usually have two twin beds with wheels, so you can choose if you want to sleep separately or together.
The room was comfortable enough for the two of us although we had to keep our luggage upright for space. It wasn't a big deal for us, but just a heads up if you haven't stayed at a Japanese hotel before.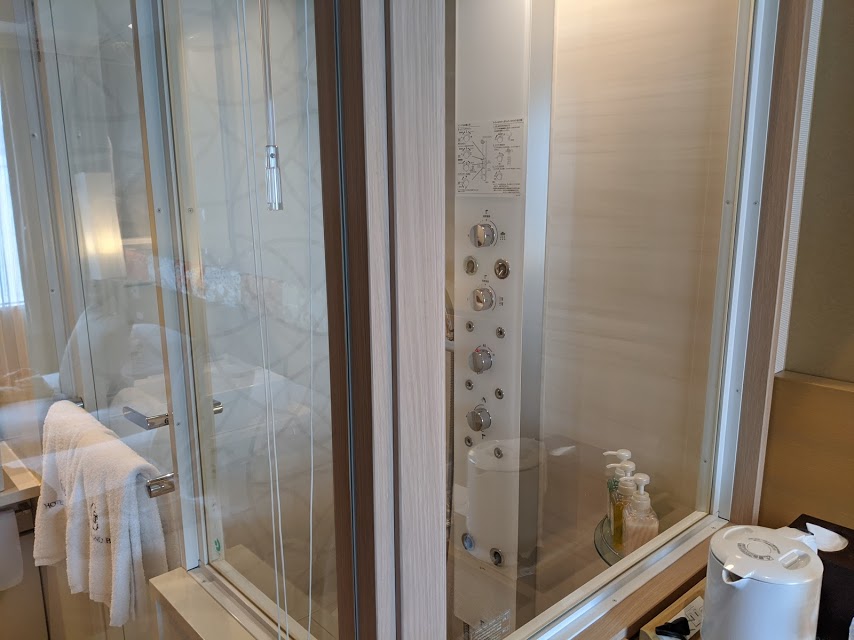 There was a rainfall shower and body jets. I would have preferred a tub, but there was a bathhouse in the hotel where I was able to soak and soothe my sore muscles, which I'll talk more about below.
A nice bonus was that they offered free movies in English. The other two hotels we stayed at in Osaka only had Japanese cable, so it was nice to have a movie playing in the background while relaxing.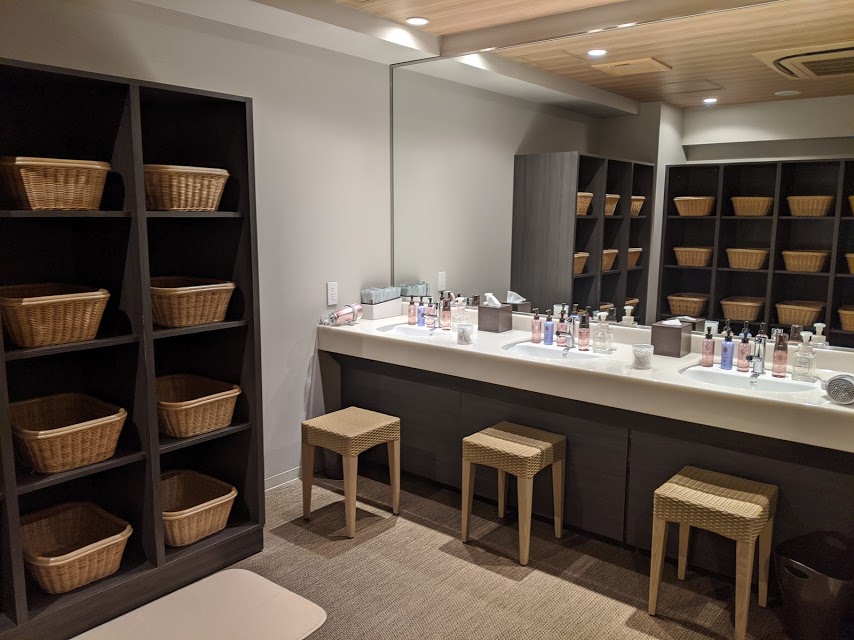 Amenities: I really enjoyed the bathhouse in the hotel. The bathhouse was always very relaxing, spotless and clean. In addition, the products (shampoo, conditioner, foam face wash, face oil, night cream) they offered were really good quality.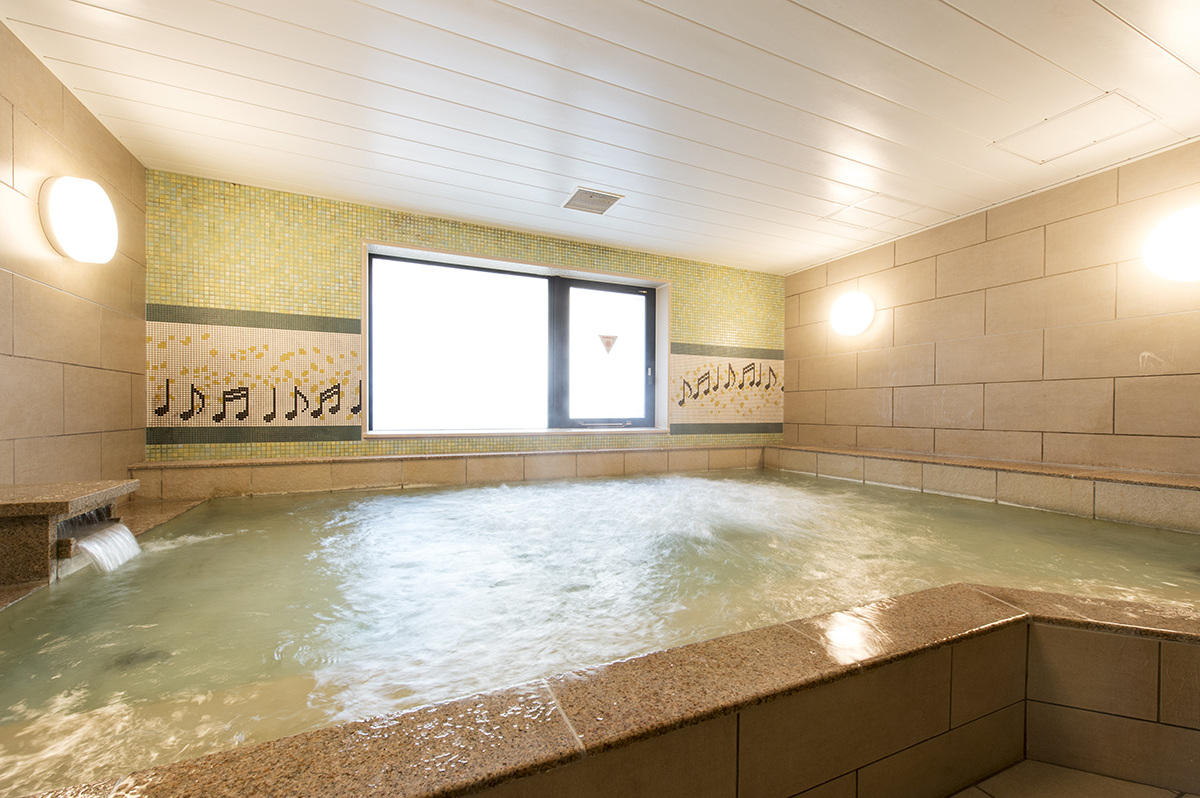 Some people may feel uncomfortable going into a bathhouse because you have to be nude, but this is a norm in Japan so no one cares that you're naked. Just be sure to follow the rules (no phones, rinse before, don't put face towel in the water, don't cause a ruckus) and no one will judge you.
There was also coin operated laundry, which we took advantage of. When you're travelling for 2 weeks with limited clothes, it's a must!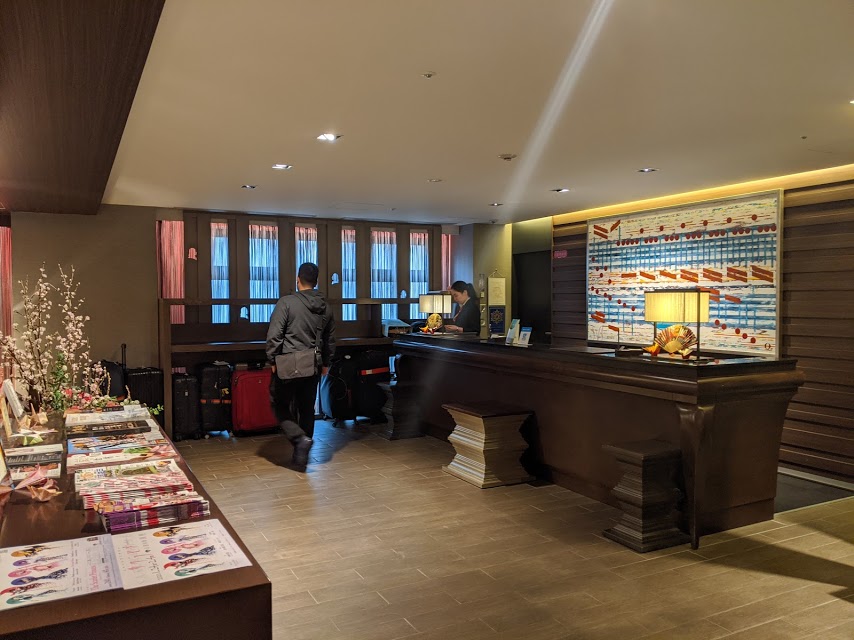 Atmosphere: The atmosphere was very calm and classy. It felt more like a 4 star hotel than a 3 star hotel. Since this hotel has a Bach/classical music theme, there was always classical piano playing in the lobby and hotel!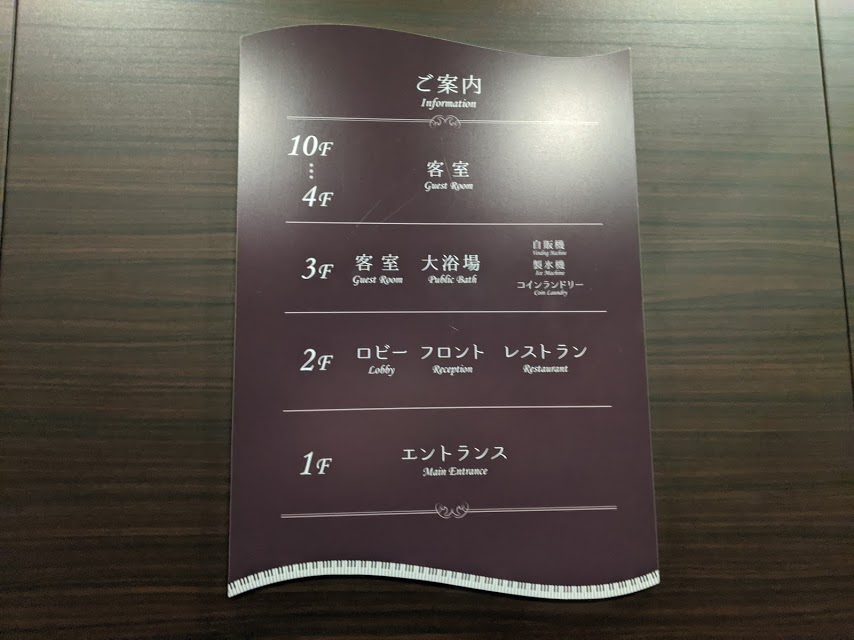 The staff were polite and helpful. This is embarrassing but after checking out on the last day, I realized I had forgotten something in the hotel! We quickly went back to the hotel, where the front desk called housecleaning to grab it for us. They came down within 15 minutes with the item.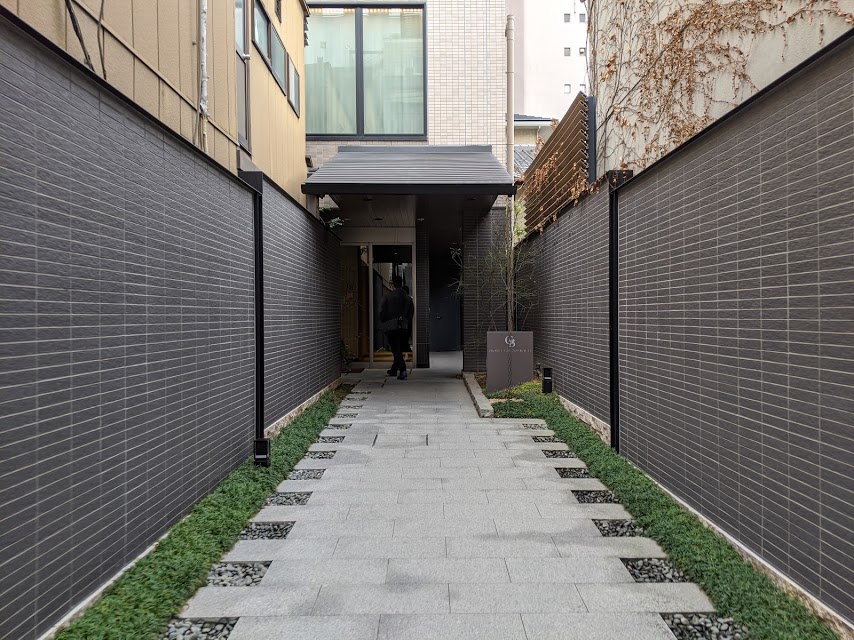 Cons: I really can't think of anything bad about this hotel. The only con I can think of was the awkward entrance. Although the hotel was located on the main street, you have to enter through the side street which confused us during check in. Once you get in, the first floor is awkward with a dark hallway and elevator. You have to take the elevator to the second floor lobby.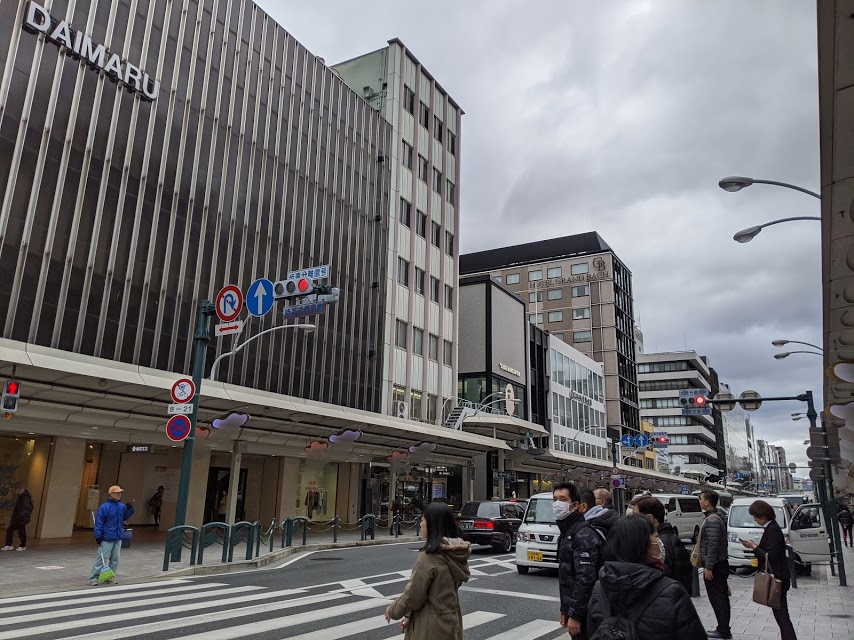 I am very glad we stayed in downtown Kyoto and would recommend Hotel Grand Bach. The location, atmosphere, and amenities were great and honestly I think we underpaid for what we got! Shh, hehehe.
This review is not sponsored.