The boyfriend and I decided to go check out Pho 99 since it was close by to our appointment. Pho 99 is a chain restaurant with a few other locations around Vancouver.
This was one of the rare times where we didn't look up reviews prior to visiting… I'm kind of glad we didn't though because it was a measly 2 stars on Yelp! I was a bit surprised, but then again, the pho was not that good (the other dish was good).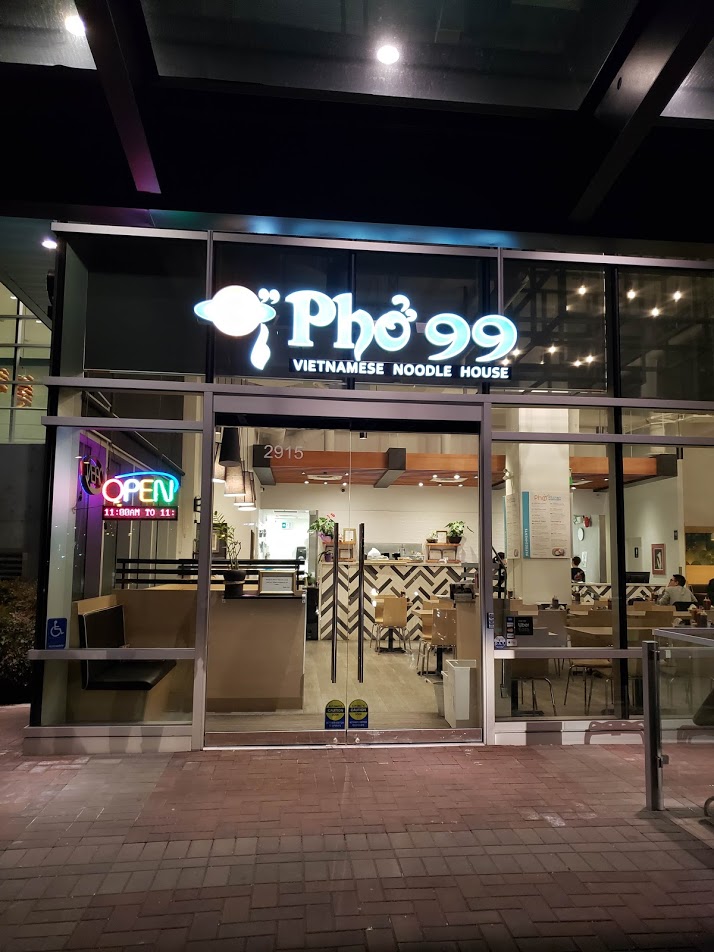 Walking in, the restaurant was quite spacious and modern! I was quite surprised, but I guess I shouldn't be since they cater to business people at Broadway Tech.
I would imagine that it gets quite busy here during the weekday lunch rush, because there aren't many restaurants in this area! When we came in the evening, it was nice and quiet, only a few tables were occupied.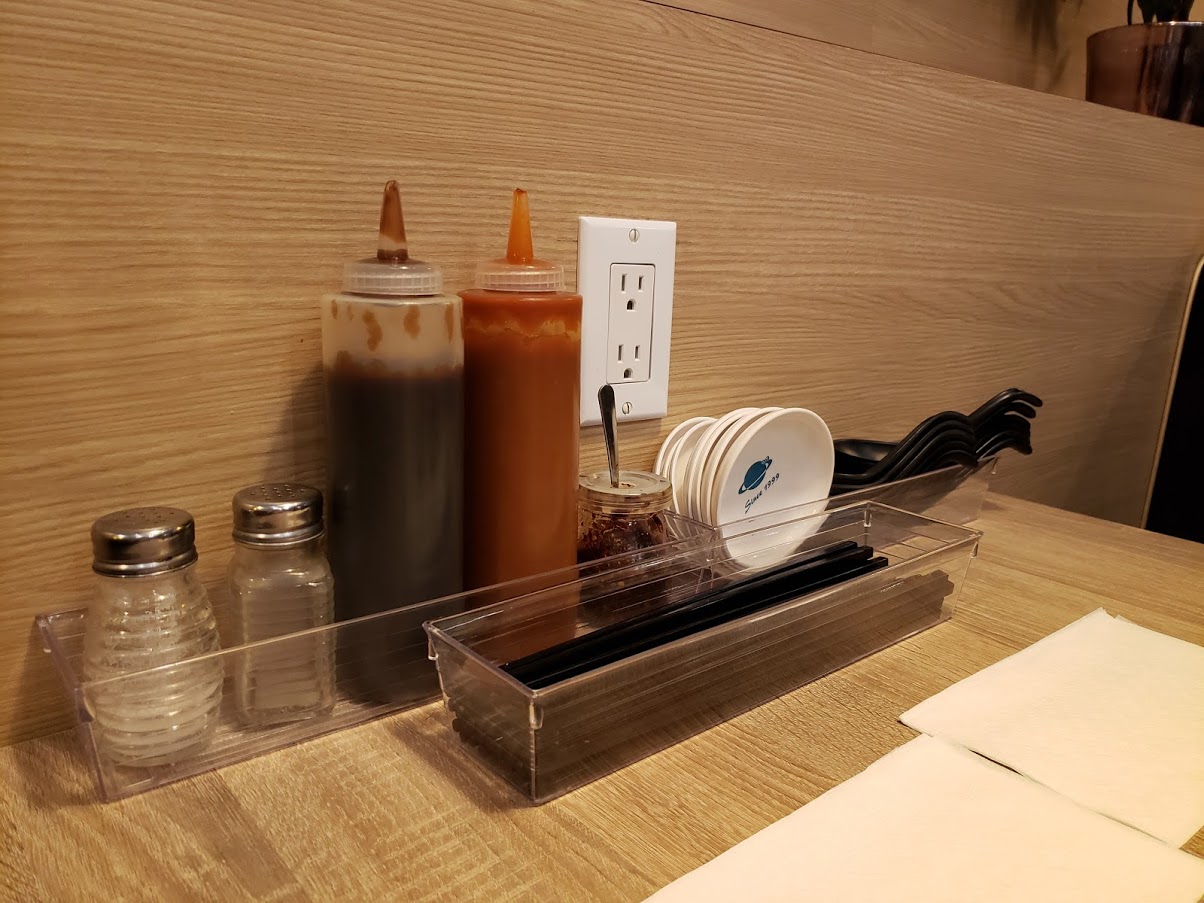 The booth seating along the wall also offers chargers for laptops. I assume that is because they are located in a big office complex, so it is probably a convenient and thoughtful touch for their customers.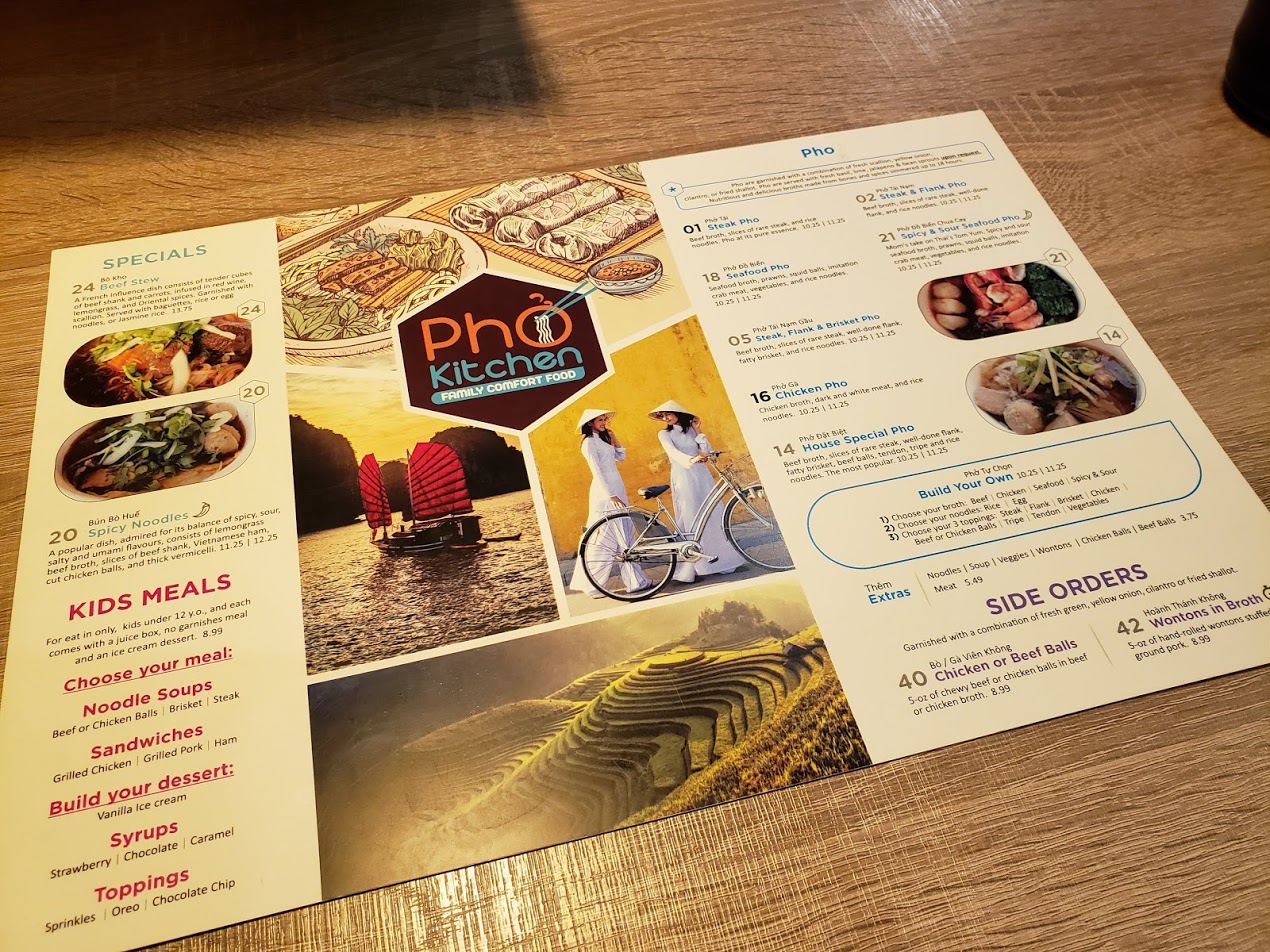 A nicely designed menu! They also have a few vegan dishes too.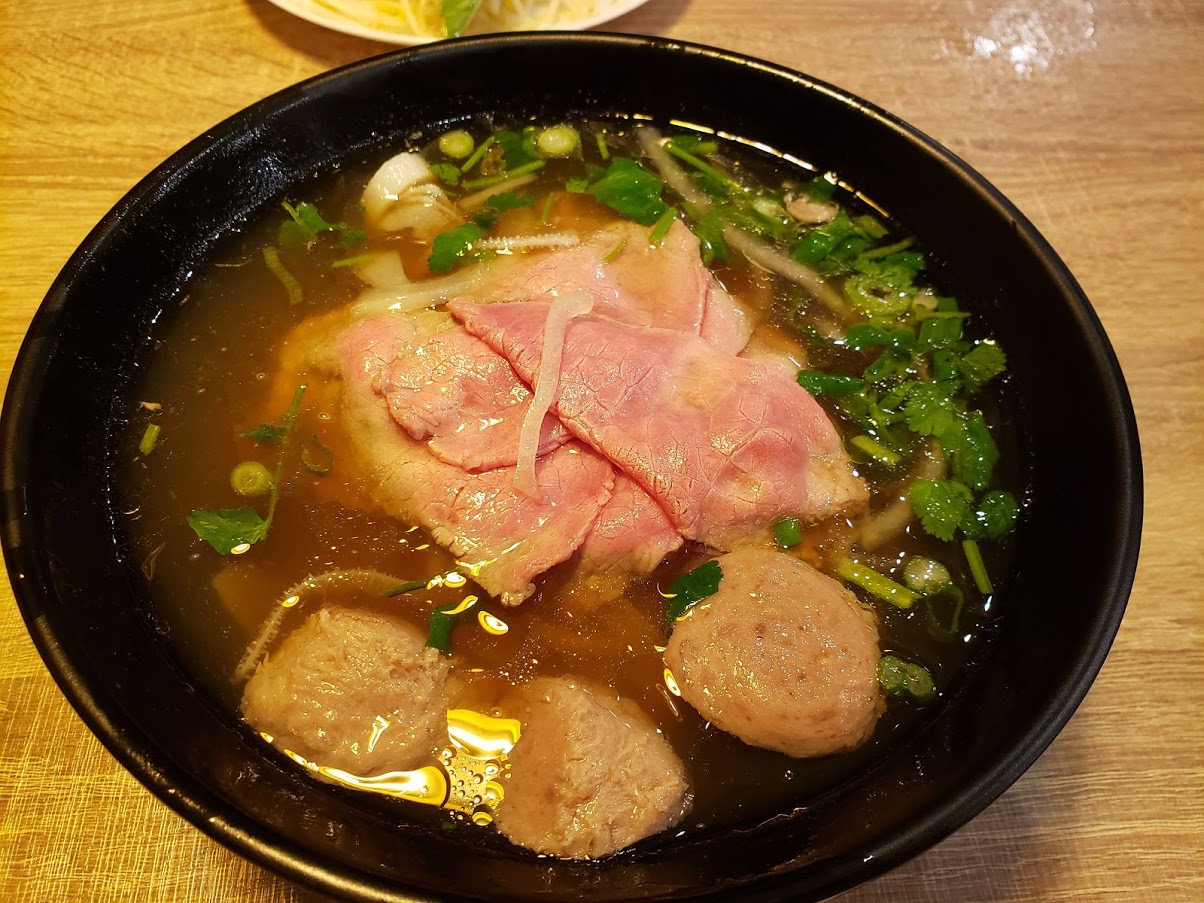 Pho, build your own: I went with the build your own pho! You choose the broth (beef, chicken, seafood, or spicy/sour), noodles (rice or egg), and 3 toppings (steak, flank, brisket, chicken, beef ball, tripe, tendon, veggies) – I bolded what I picked.
When the bowl first came to my table, I was a bit disappointed because it looked small. However, it was jam packed with noodles – it probably could have used a bigger bowl!
Taste-wise, it was alright, slightly bland. It seemed oily but I didn't get a stomachache afterwards. There was a good amount of steak and tripe, but 3 half cut beef balls (making it 1.5 of a whole beef ball).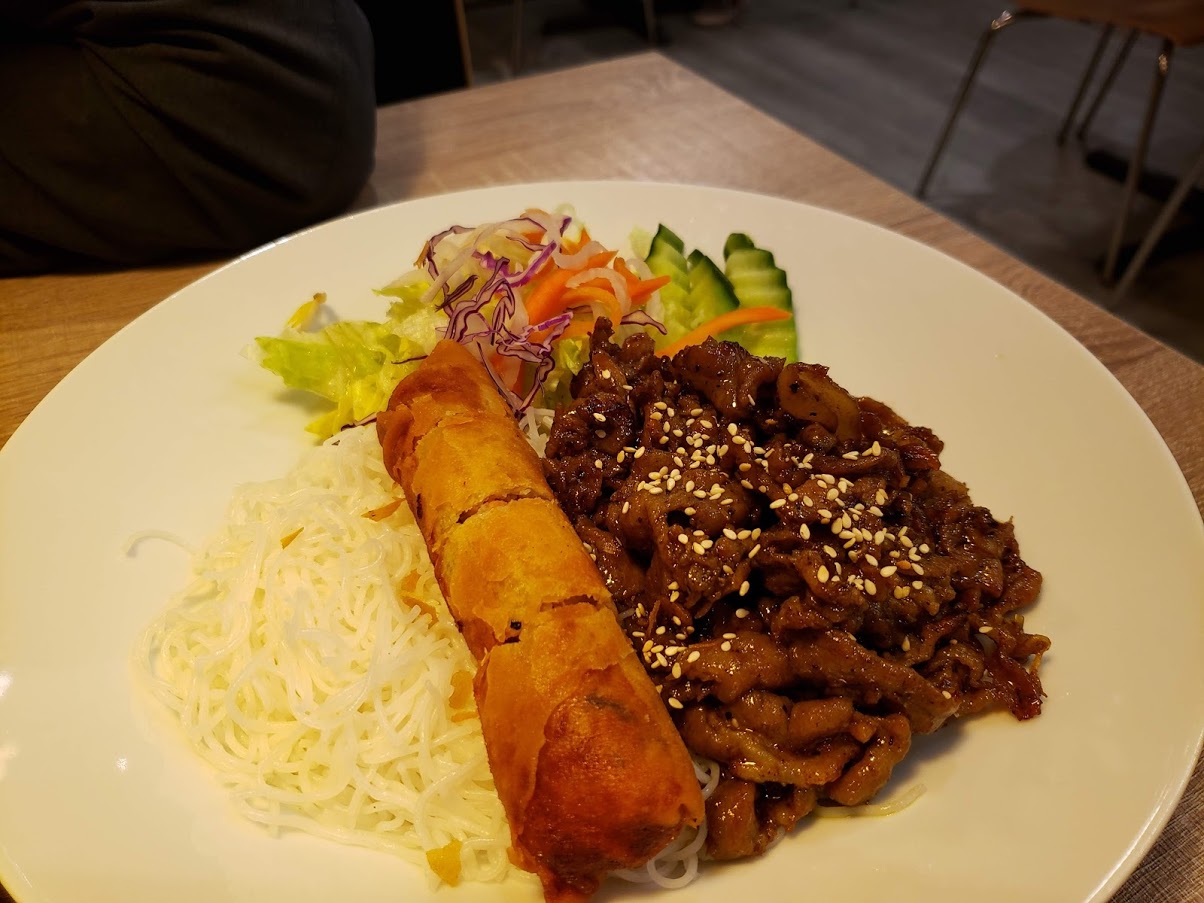 Noodles, build your own: The boyfriend took advantage of the DIY set too! It's not often that Vietnamese places offer this! You choose the starch (vermicelli noodles or rice), and 2 toppings (chicken, beef, pork, prawn, or 2 spring rolls).
He went with the beef and spring rolls! The beef was super good, and probably the highlight of our meal. Instead of the usual lemongrass beef, it tasted like beef luc lac – the perfect amount of savoury and sweet, with a hint of lemongrass at the end.
The portion was also pretty big, which was a plus for me because I kept eating the beef!
The vermicelli also came with the usual fish sauce and side salad. The salad seems like it would contain lettuce, etc but the bottom is actually just beansprouts.
Anyways, we were quite surprised at how much we enjoyed our visit. We came in here with average expectations, but the beef was really good. I also found out as we were paying, that they have bubble tea!
The place was also very clean and modern. Service was friendly and quick too. It wouldn't be my first choice but if I was in the area or wanted some quick food after my chiropractor appointment next door, I would come back. I would also recommend the stir-fry beef instead of their pho.