It's been awhile since I've been to Qoola! This review is on the Richmond location, located inside Central at Garden City.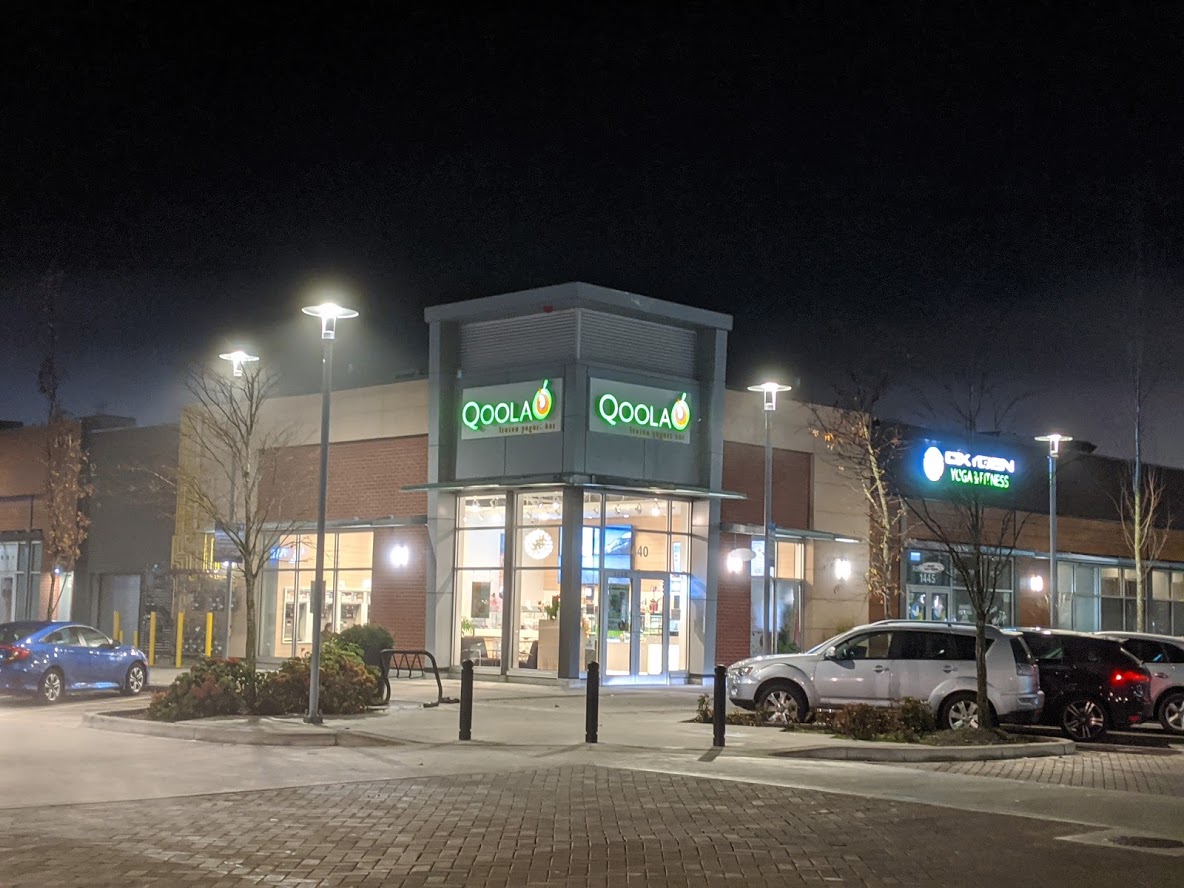 We love going to Central at Garden City because there are so many restaurants to choose from. Plus, it's one of the few plazas in Richmond where parking is plentiful and not atrocious!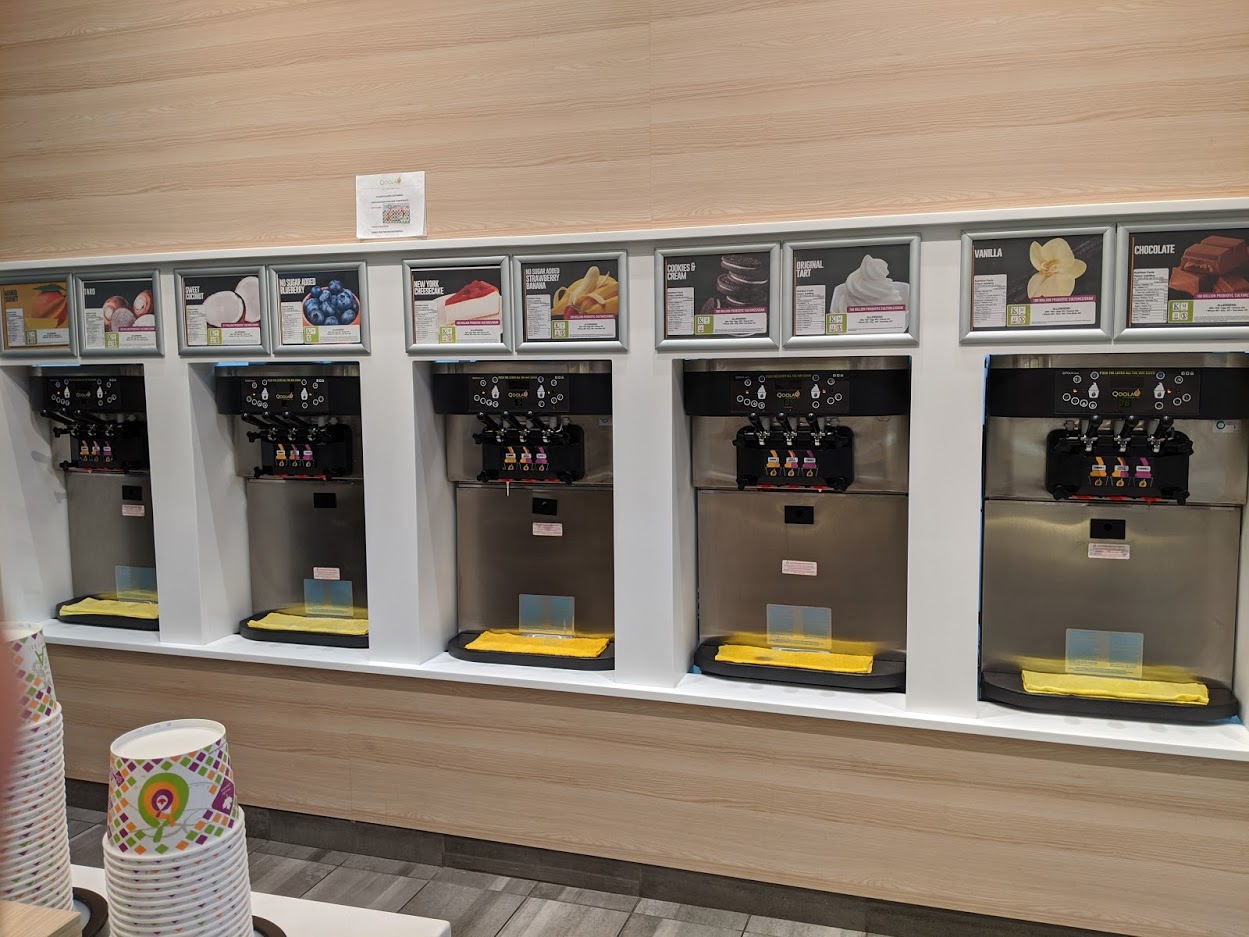 The flavours vary slightly depending on the day and location, but there is usually something for everyone.
For those who are lactose intolerant or can't have dairy, they have sorbet flavours although I find them to taste very artificial.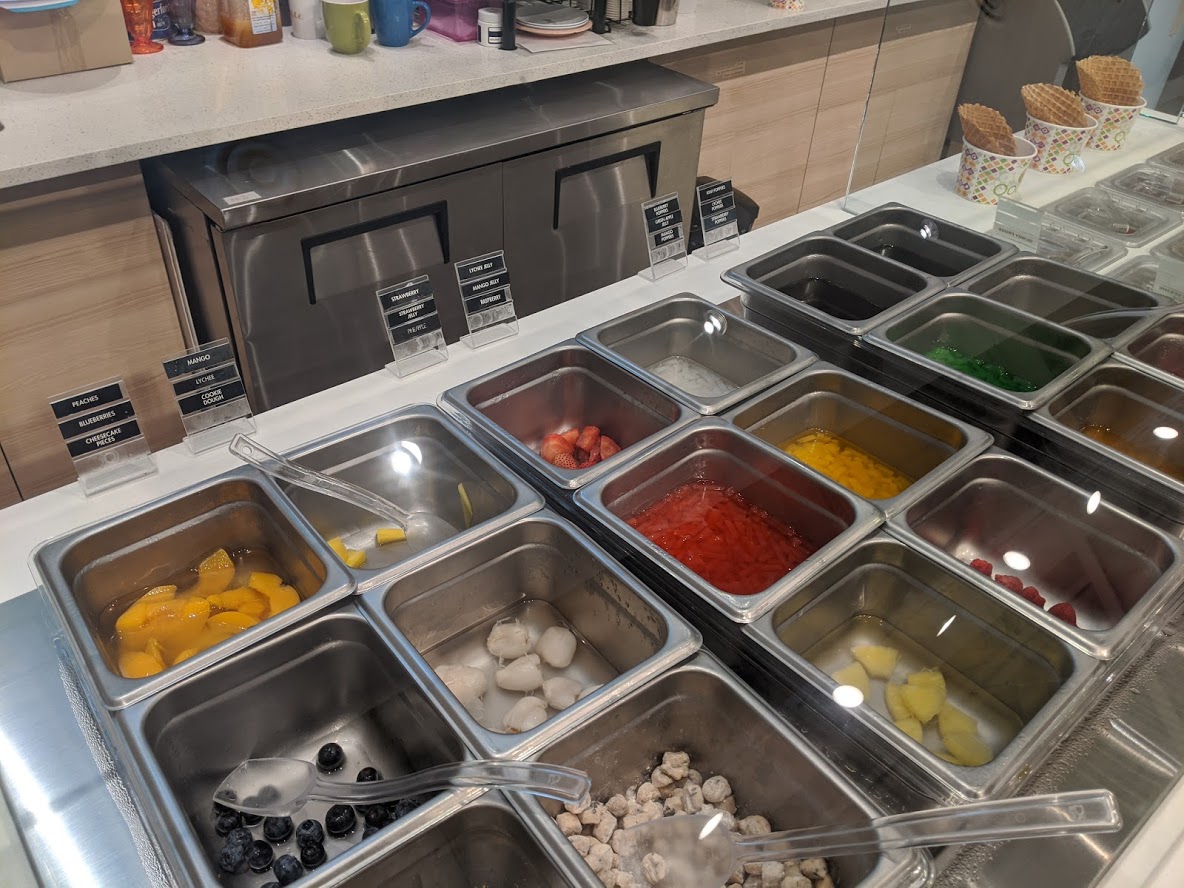 My only complaint about this location was that the fruit toppings looked quite sad and unfresh! I would have put some fruit on top, but none of them looked appetizing.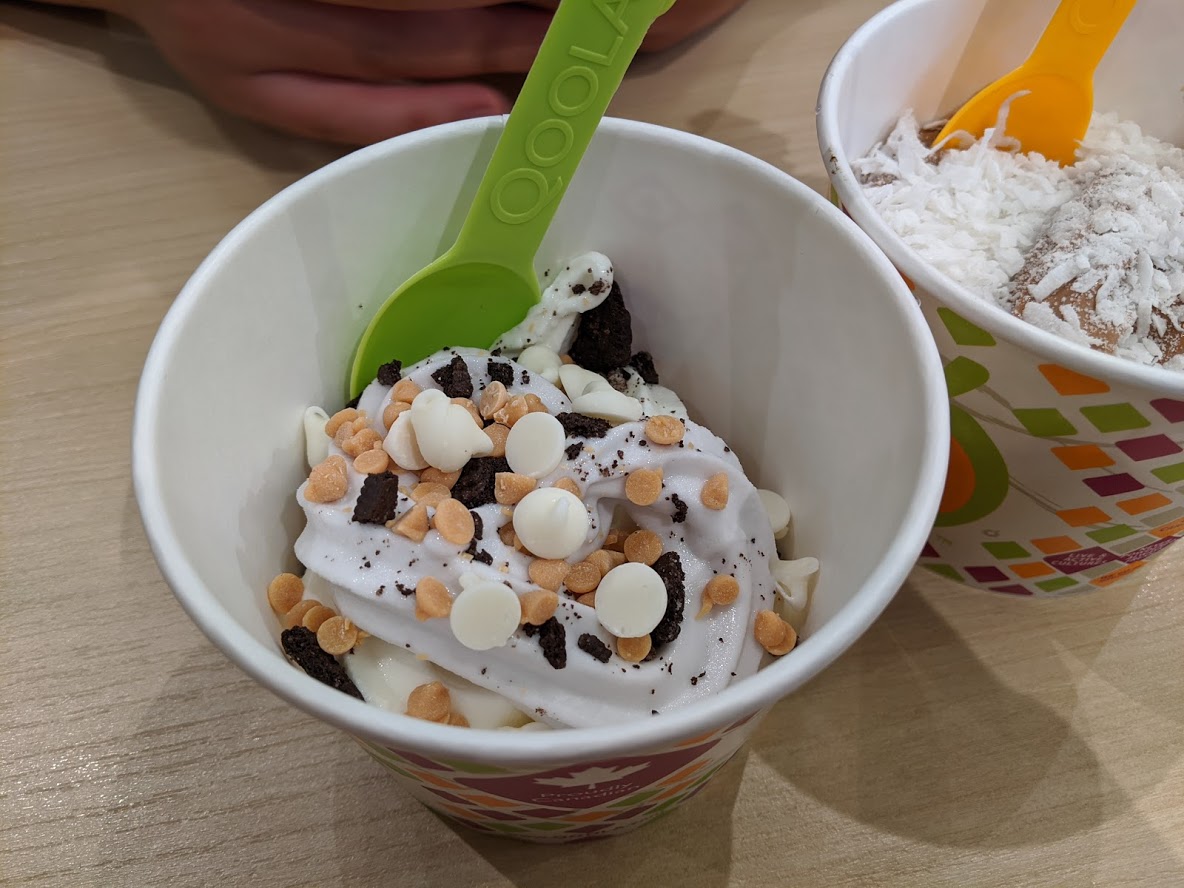 Original tart and taro froyo: I love the original tart flavour, and usually get it whenever I go to Qoola. I find the other flavours too sweet, or artificial tasting.
The original tart had a nice sourness to it. I added a bit of taro to sweeten it up a bit. The taro was lightly flavoured and not overwhelming sweet.
For toppings, I usually go with Oreo and then a mix of other things. That day, I went with oreo chunks, yogurt drops, and butterscotch drops.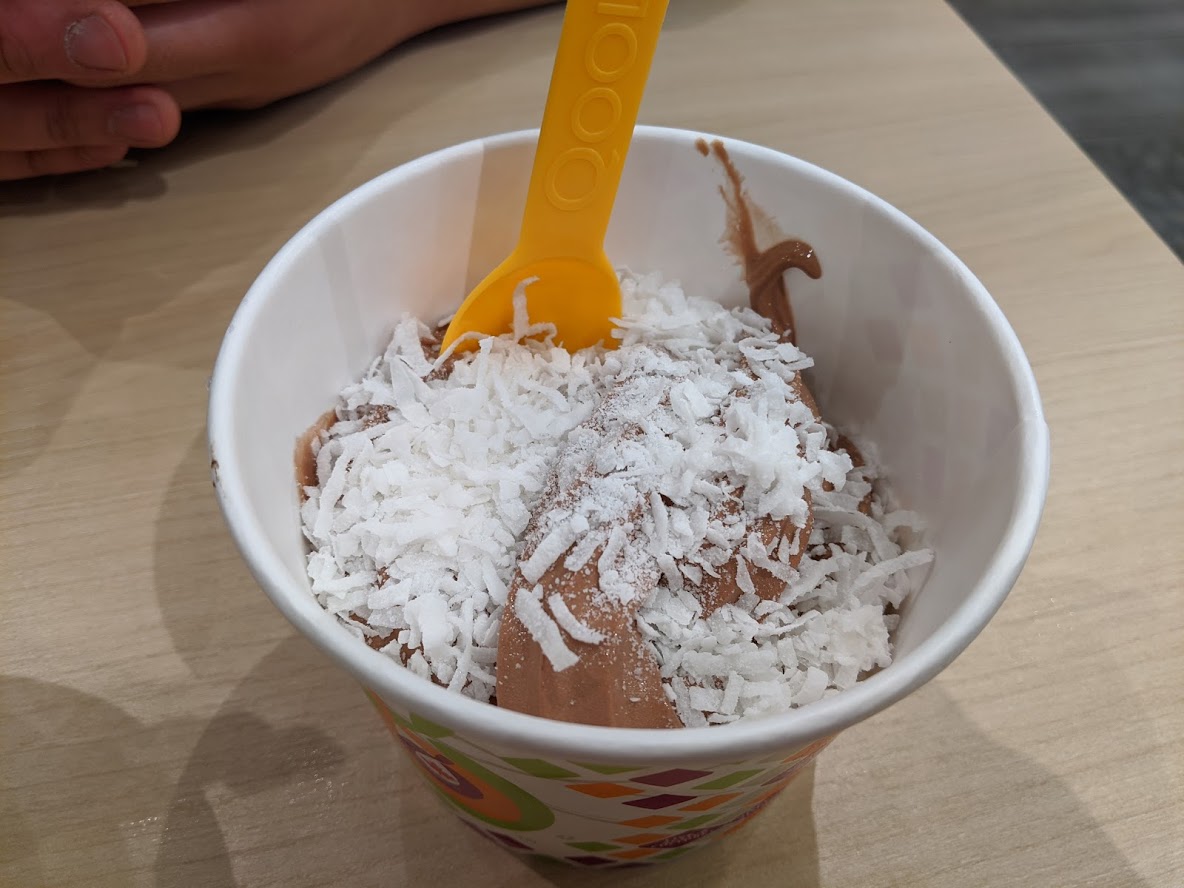 Chocolate and coconut froyo: The fiance went with his go-to flavours, chocolate and coconut. To make the froyo even more coconut-y, he added some coconut flakes on top.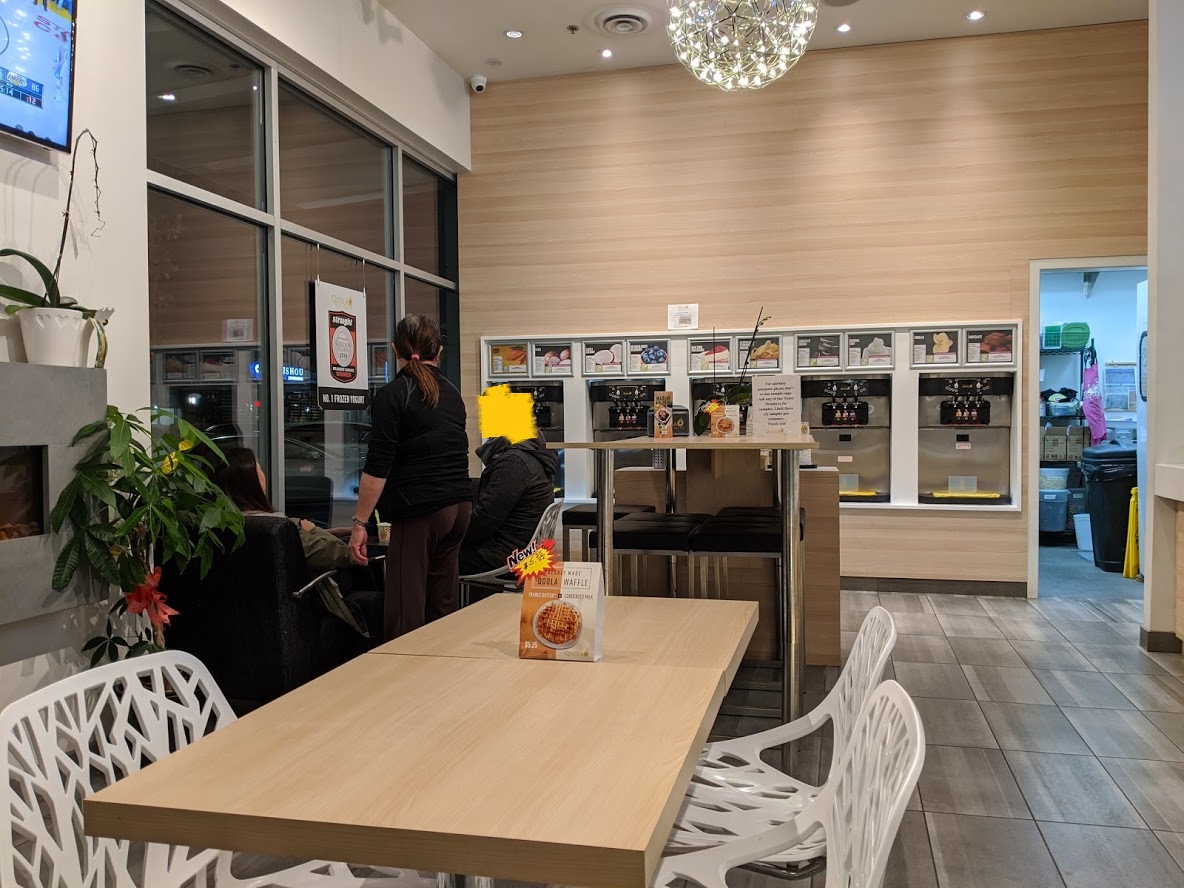 The staff (owner?) was really friendly and helpful that night. She even offered us some of her bubble waffles, which looked like it was part of her dinner. We declined because we were already full from dinner and froyo, but it was nice of her!