Thai's Saigon Bistro has been one of my staple Vietnamese restaurants for more than 5 years now, ever since they opened! The food is consistently delicious, the family that runs this place is friendly, and it is in the neighbourhood.
It has been over 5 years since my last post, so I figured that warranted a revisit. I've noticed that the portion sizes have gotten smaller since.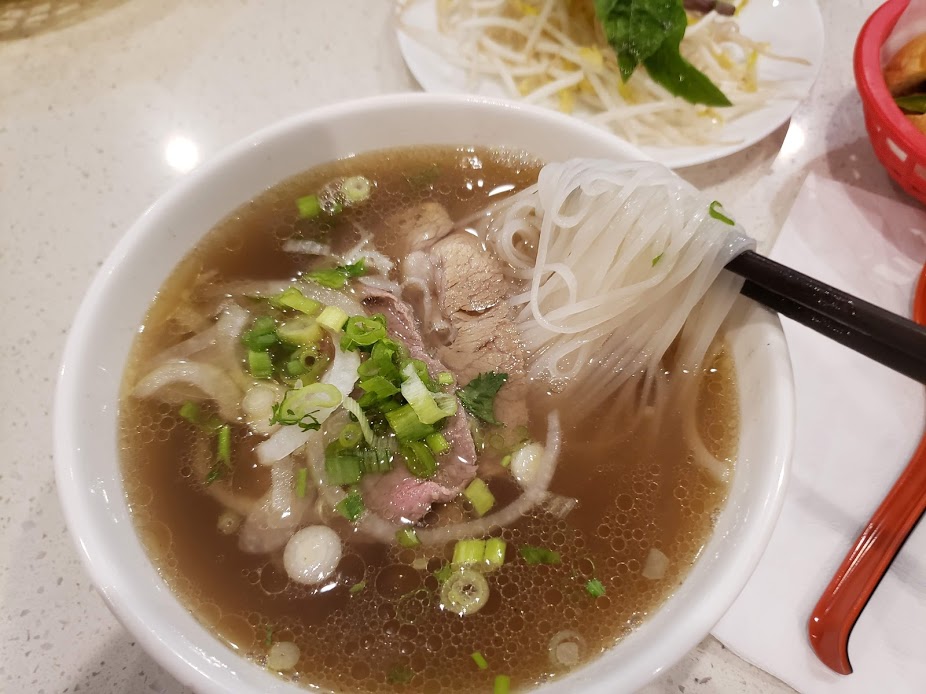 Pho with rare beef and tripe: The pho portion here is quite small, which is my only complaint about this place. That being said, I still come here quite regularly so I clearly don't mind that much.
The broth is flavorful and comforting. I don't ever feel thirsty or lethargic after. If you're really hungry, I would recommend the large instead of a small. Their large is probably the average size of pho elsewhere.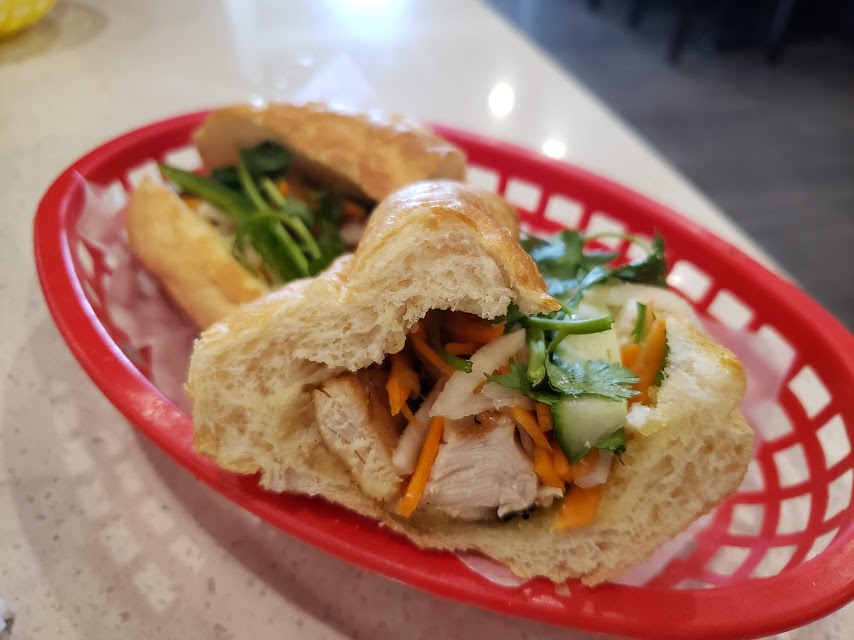 Chicken banh mi: The chicken banh mi here is amazing. Since the pho is quite small, the fiance and I usually split a side of the chicken banh mi which fills us up. The baguette is freshly toasted, and comes with this garlicky mayo sauce which is sooo good.
In addition, the chicken is very juicy and full of delicious grilled flavour. It's a must get here. The veggies are also always very fresh.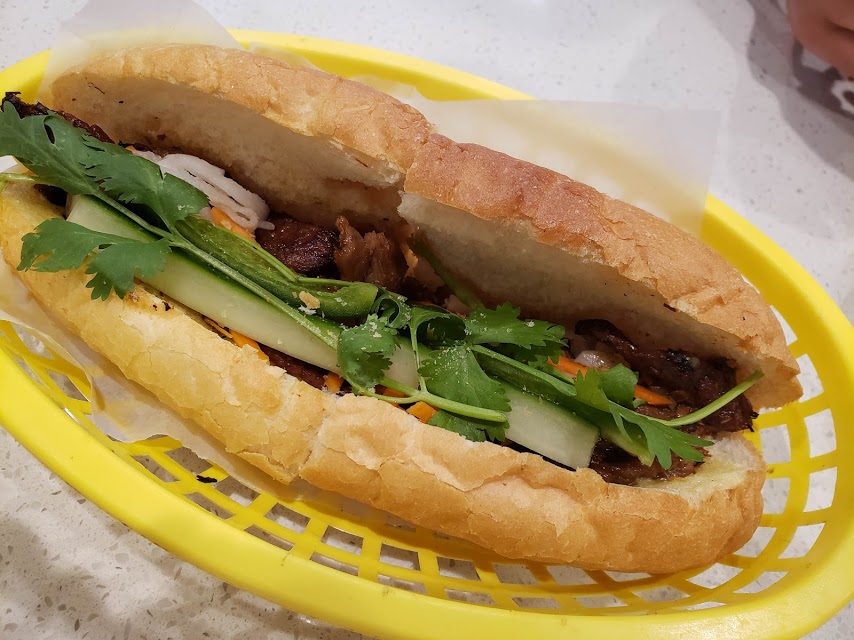 Pork banh mi: During one of our visits, the fiance decided to switch it up and try the pork banh mi instead. The lemongrass pork was delicious and grilled perfectly as well.
My only complaint here would be the very small portions sizes for pho. The portion sizes for their other dishes such as the banh mi or vermicelli dishes aren't as small. But everything is so delicious and the service is always very pleasant, so we will continue to come here as one of our top picks for Vietnamese food.