The Viet Noodle Guy has been on my radar for about a month now. It is a new Vietnamese restaurant that opened up by Brentwood, in the same complex as Brown's Social House and across from Madison Center.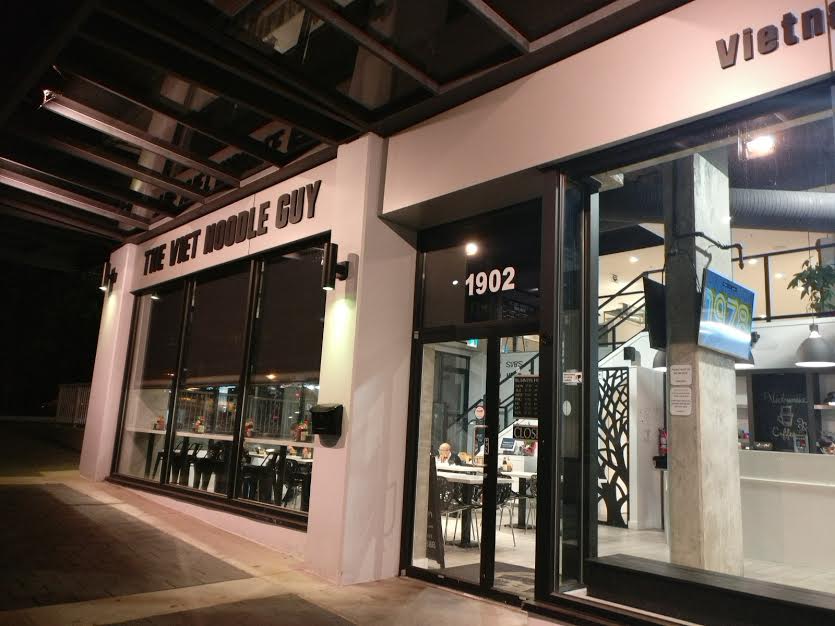 The reason why I wanted to try it was because a) it was new, b) it looked clean and modern, and c) it had a high rating of 4.5 stars on Yelp already. Smores and the boyfriend were down to try it too, so we went one weekday evening.
There is free underground parking in the building, which was nice. Walking in, it was spacious in there due to the very high ceilings.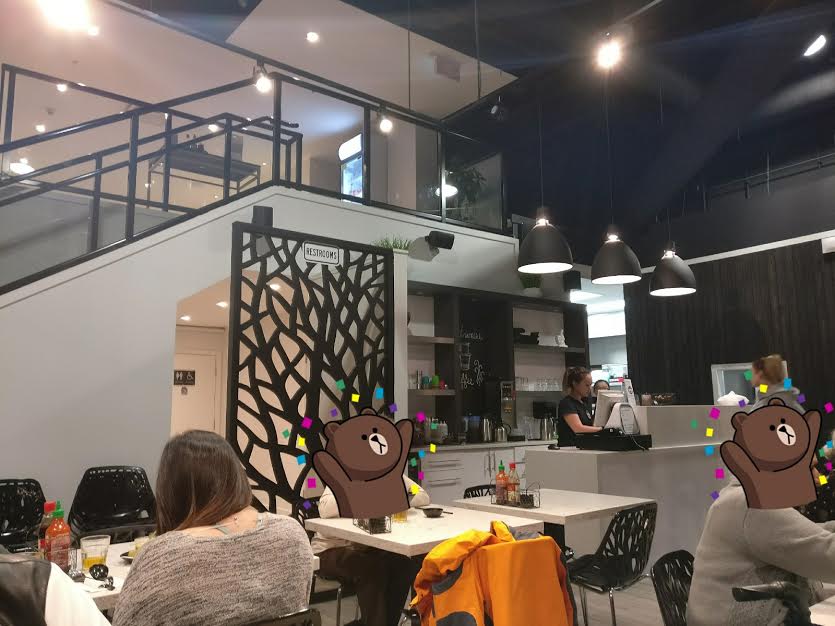 They had nice, matching decor going on and there was also a small balcony upstairs where they make their banh mi. We were wondering whether or not customers were able to walk upstairs and order banh mi, or was it for takeout customers?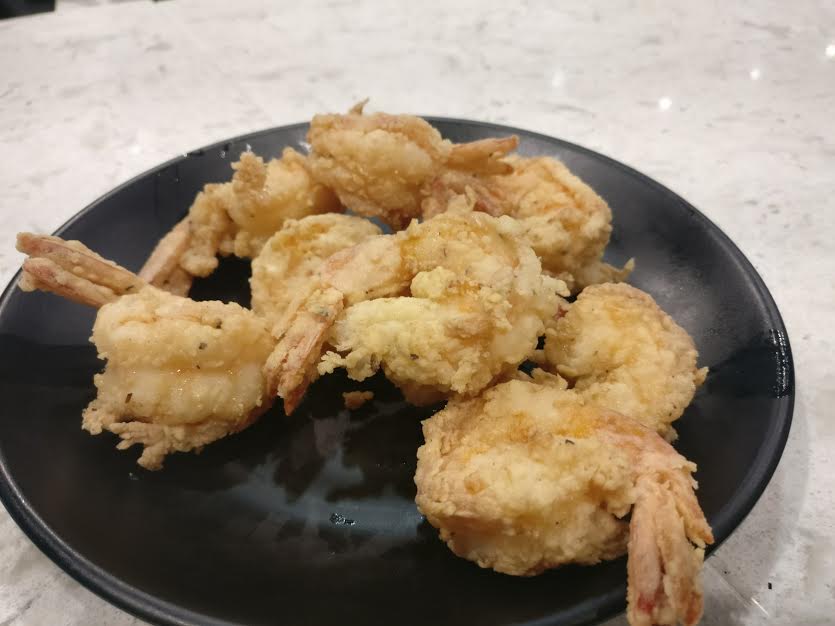 Popcorn shrimp: It's been awhile since I've seen popcorn shrimp in awhile! I don't know why I was expecting American style popcorn shrimp, but it was different than I expected. It was more of the Chinese style and I would describe it more as a deep fried shrimp instead of popcorn shrimp.
They came fresh and crunchy, and bursting with garlic flavour. It tasted like Chinese deep fried shrimp, which I am definitely not complaining about because it's one of my guilty pleasures, although it's been awhile I ate it because #health. There was also a thick sweet chili dipping sauce too, which went well with the shrimp.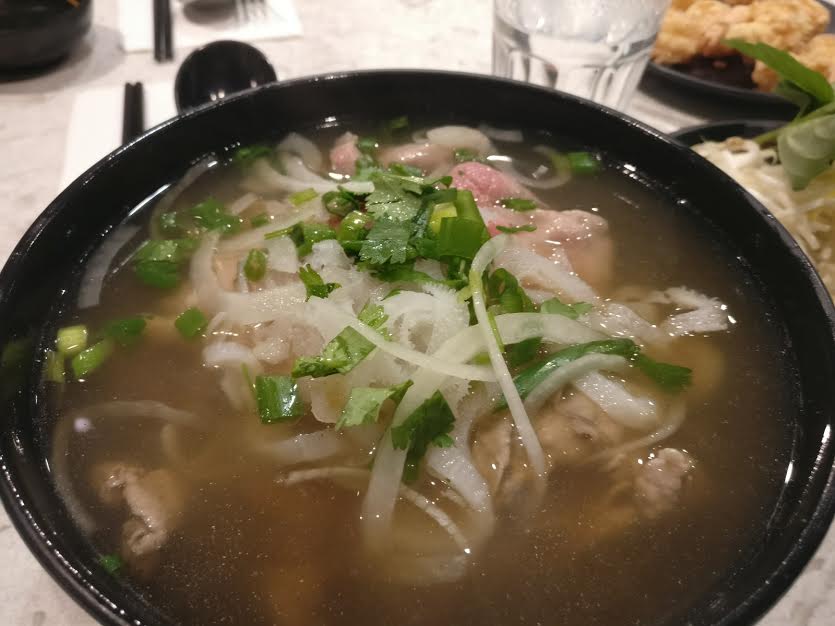 Viet noodle with rare beef and tripe P5: I wanted to see how their pho was. There was a generous portion of rare beef and tripe, and I was really full after this bowl.
Broth-wise, I found it to be pretty salty and flat, but still satisfying. It could have used more herbs because it mainly tasted like a beef broth without the standard herbs they add.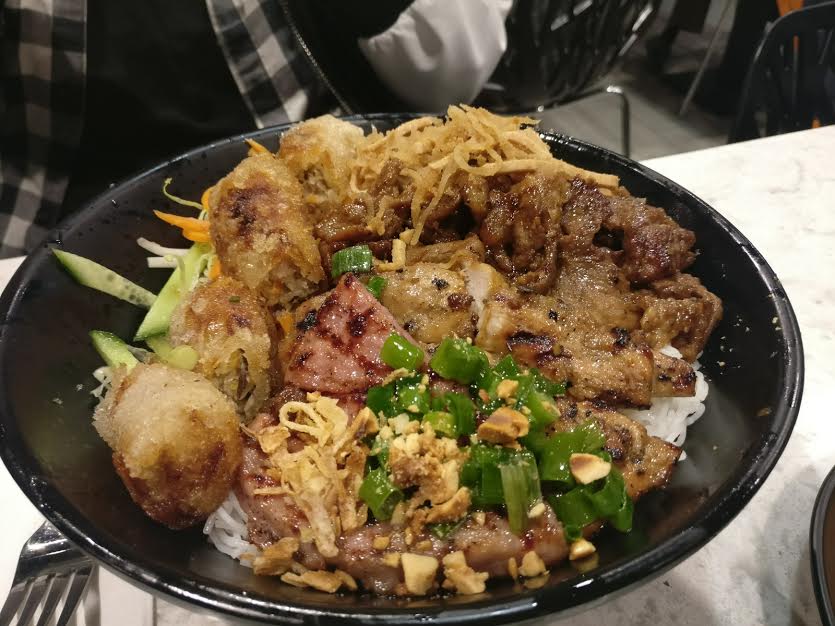 House special vermicelli bowl: Smores and the boyfriend ordered the house special vermicelli bowl, which was a lot better than mine! It came with so much stuff- lemongrass chicken, beef, pork patty AND spring rolls! To make things better, all the meat was seasoned perfectly and so deliciously juicy. As for the spring rolls, it was crispy and full of meat too.
The Viet Noodle Guy is a decent choice if you're wanting Vietnamese food. In particular, it seems their vermicelli bowls are quite popular, and for good reason too! I can see us coming back to the Viet Noodle Guy if we're feeling like not going to our usual Vietnamese place, Basil Garden.
Service was also attentive, quick and friendly here too! And easy, convenient, free parking is great as well 🙂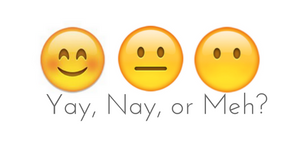 Yay!