Once the boyfriend and I arrived back in Vancouver from a weekend in Victoria, it was almost dinner time. Seeing how we were in the middle of that Arctic air snap, we both wanted warm, comforting noodles. The first choice was Deer Garden since we had to drive past it to go home, but then we remembered this restaurant was in the area as well.
This is one of the unusual cases where the boyfriend finds new places to try. For the longest time, we wanted to try this place because we both LOVE handcrafted Lanzhou style noodles. BUT, we couldn't because we kept on forgetting the name or where it was! Even when writing this post, I had to Google 'Fraser and 41st noodle restaurant' to find the name. =P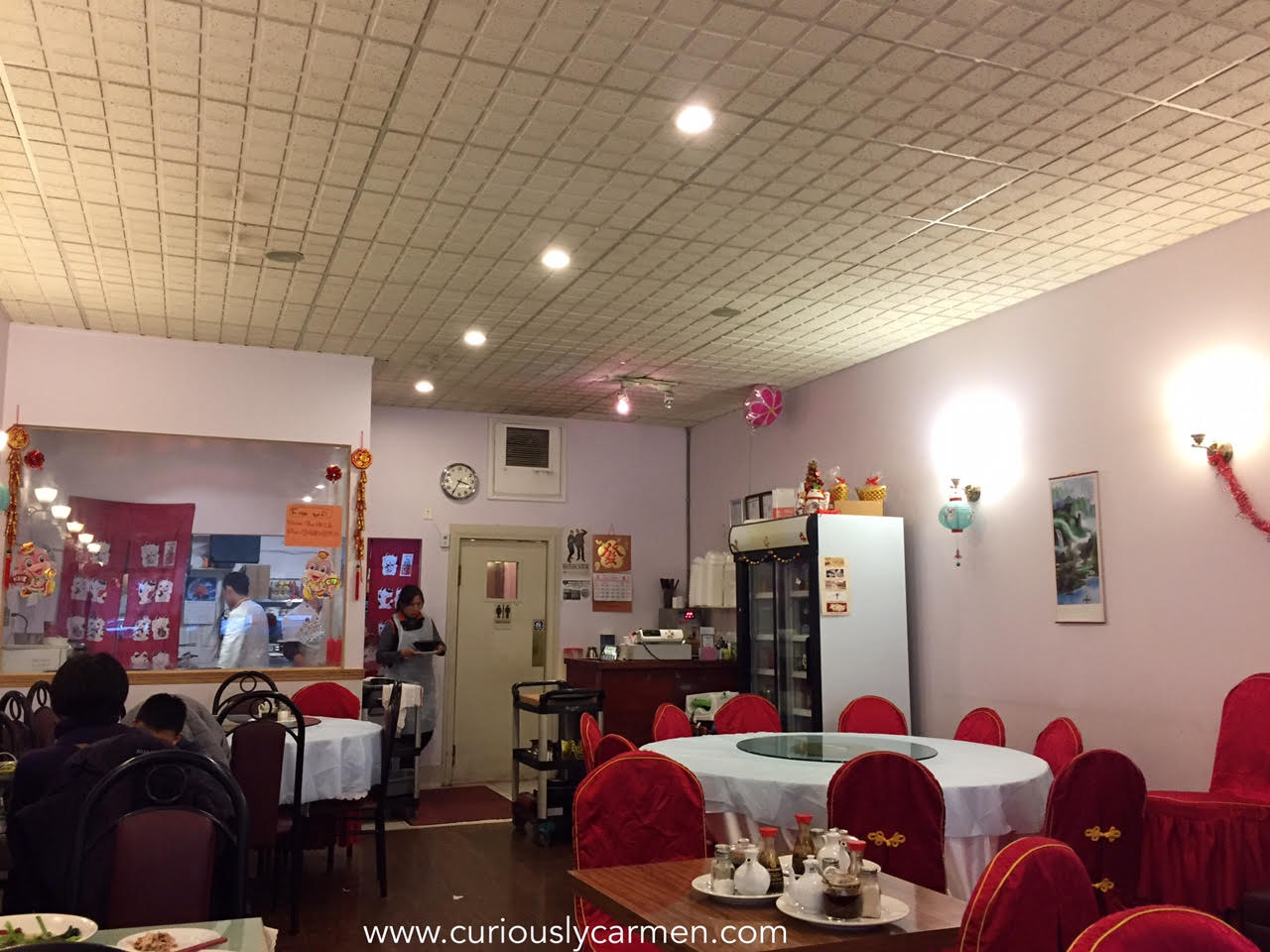 The restaurant is more on the small side, but the seating still felt pretty comfortable. The decor is a bit all over the place with mismatched chairs (note the more royal red seat covers vs. the others) and mismatched tables (note the white table cloth tables, wooden table, and glass pane table) but that's when you know it's a legit Chinese restaurant!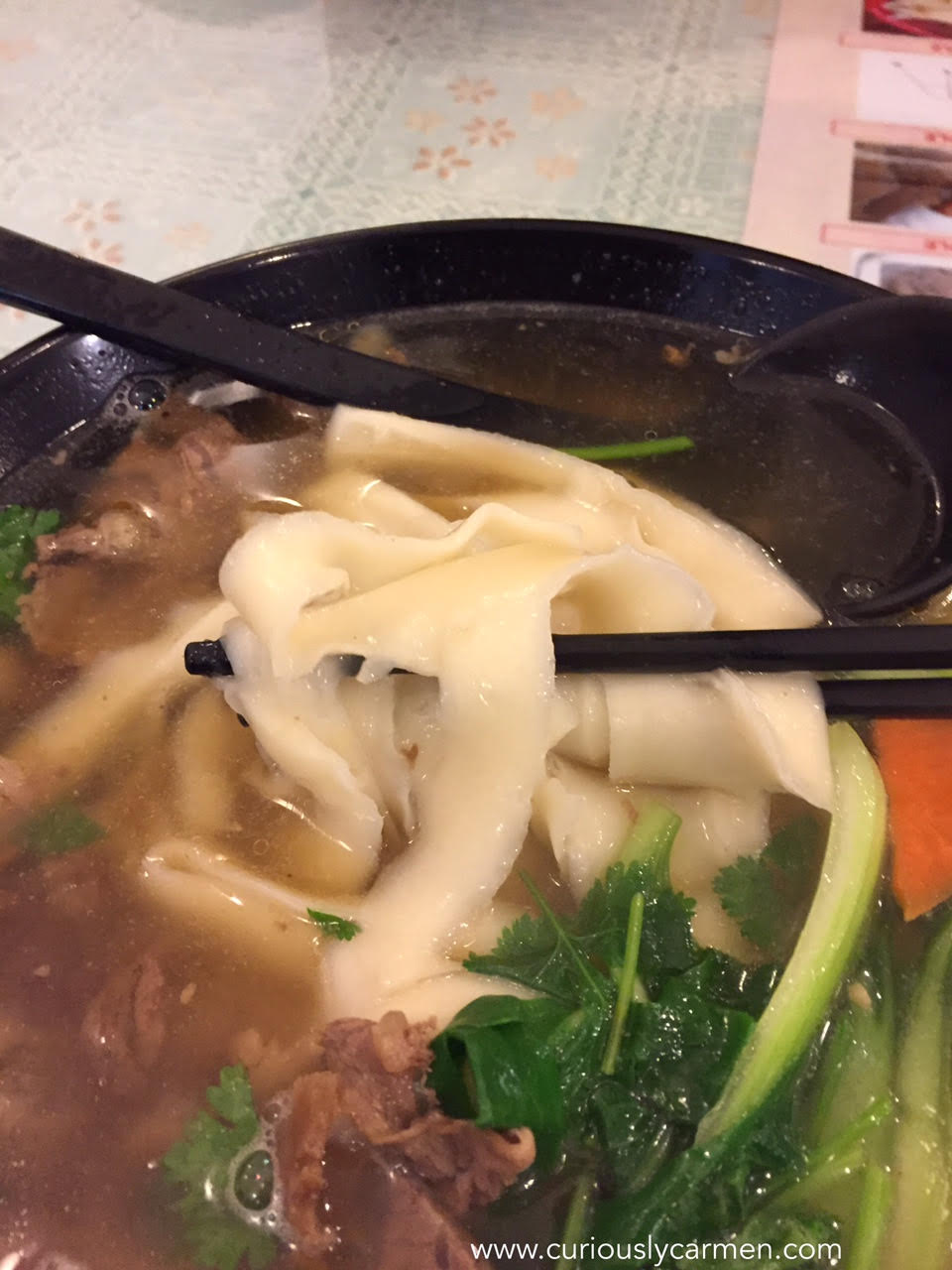 Beef noodles w/ vegetables in soup with cutting noodles, $7.50: For $7.50, this was really worth it and so delicious! The broth was clear and not too heavy, but still full of flavour. There was a generous amount of beef slices and vegetables as well.
And of course… the noodles. DELICIOUS. Lanzhou style noodles are one of my favourite foods ever, and this place nailed it perfectly. They were nice and chewy and soaked up the delicious broth. It was a perfect bowl of noodles for my yucky cold and cold weather.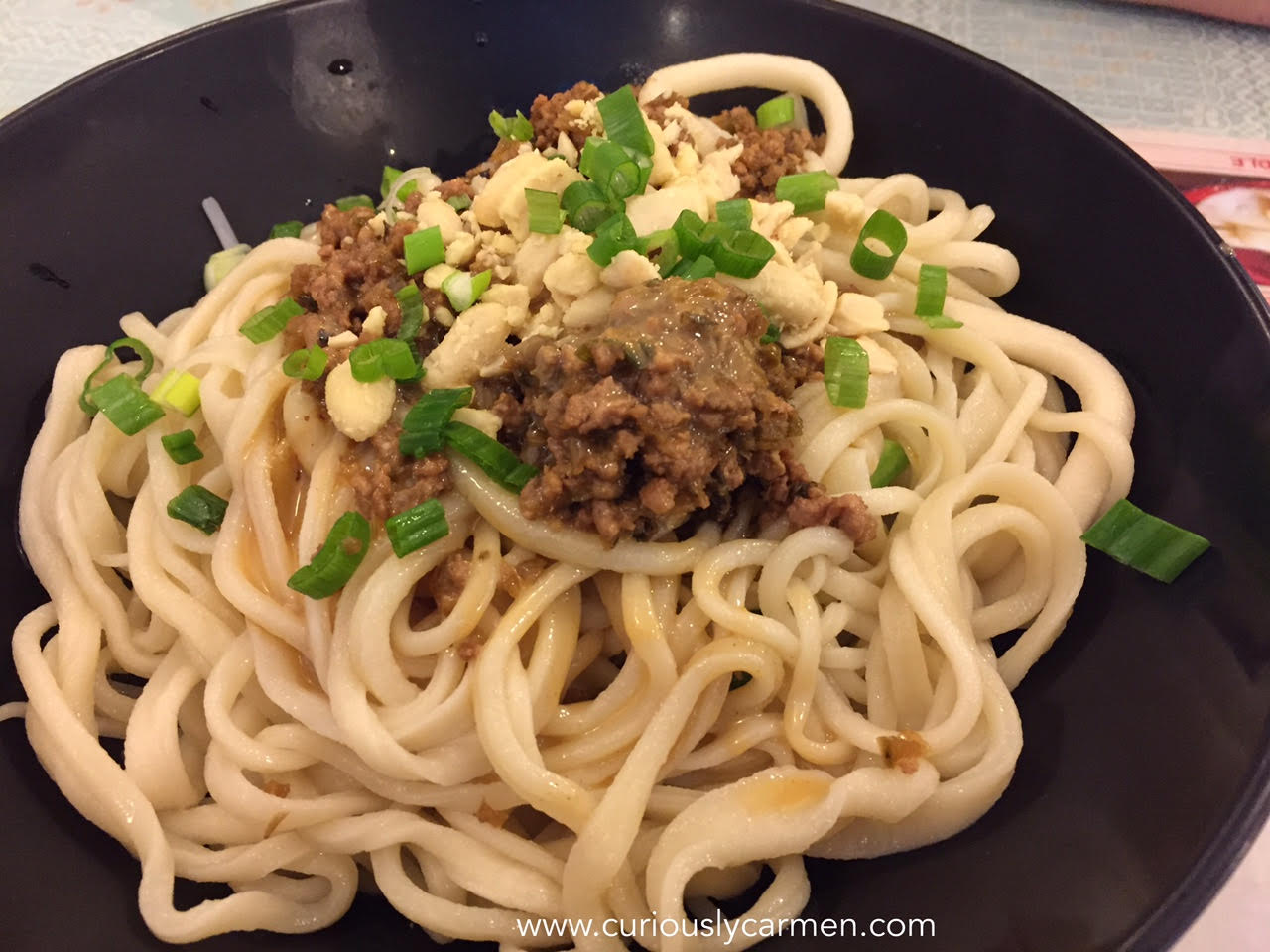 Dan dan noodles w/ dragging noodle, $7.50: What Lanzhou noodle soup to me, is dan dan noodles to the boyfriend. He loves dan dan noodles due to the peanuts and spiciness. I only tried a small bite since I was sick and didn't want to aggravate my stomach with the chili oil, and it was really good!
The dan dan noodles had a nice spicy kick to it. There was a strong peanut flavour and a good portion of meat as well.
We both loved our noodles here and will definitely come back when we are craving it! If you're not familiar with the different types of noodle styles, there are pictures at every table showing you what style it is.
As an added bonus, the free wifi sign at the front of the restaurant says "FREE WIFE" instead of wifi. LOL! Now you definitely know it's a legit Asian place… typos everywhere and too cheap to print it again.