Whoops, this post is long overdue! Near the end of summer, I finally tried Minami with Maki and her friend. Minami is one of the most popular restaurants for upscale Japanese dining in Vancouver. One of the other most popular spots for Japanese fine dining is their sister restaurant, Miku.
I actually went to Miku almost two years ago now, but forgot to write a review and it is in my old phone. So that review will probably not resurface.
Enjoy a review of Minami instead!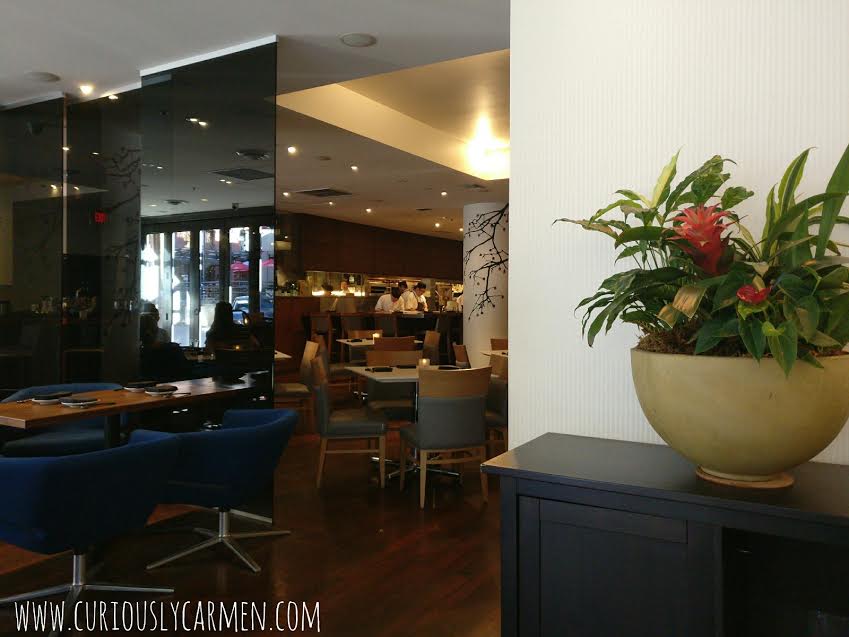 Much like its counterpart, Minami has a modern decor theme with some Japanese influences.
We made a reservation for an early dinner. It was a good choice since I noticed the spots filled up pretty quick.
Since Maki and I haven't been here before, we let her friend do the ordering for us!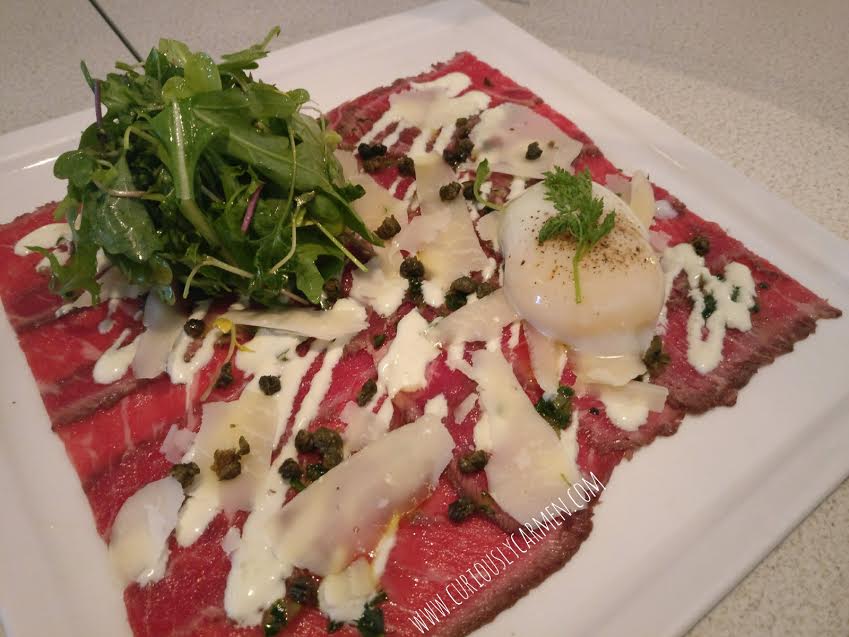 Aburi Beef Carpaccio,$19.50: AAA Sterling silver short rib, sous vide egg, shaved grana padano cheese and ponzu sauce.
I can't wrap my head around beef carpaccio, even though I know that this is safe to eat and probably delicious. Also, it doesn't make sense because I love other raw food such as salmon, tuna, scallop… And I like my steak done rare???
Anyways, I let the other two eat this while I waited for the other items to come!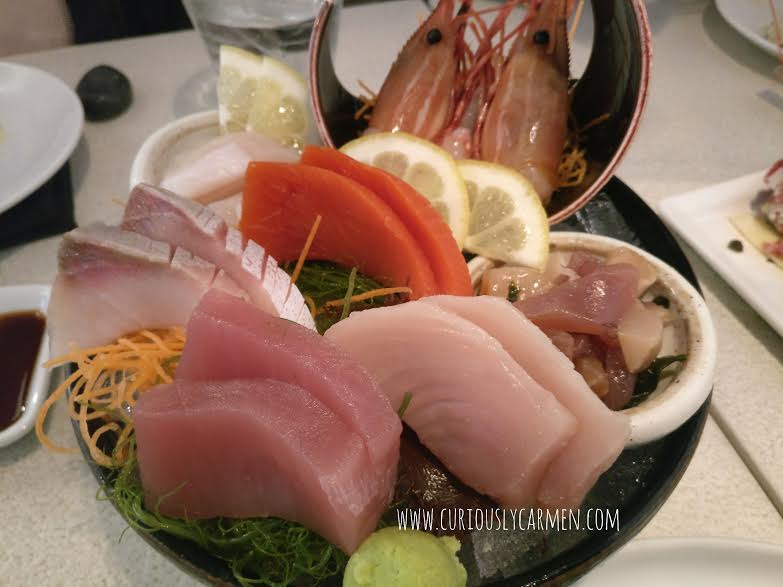 Sashimi platter: Website says $20/person but this wasn't the case when we came, and I can't remember the price anymore.
Anyways, the sashimi was absolutely delicious and fresh as expected!
You can also ask for the shrimp heads to be deep fried once you're done eating the meat part.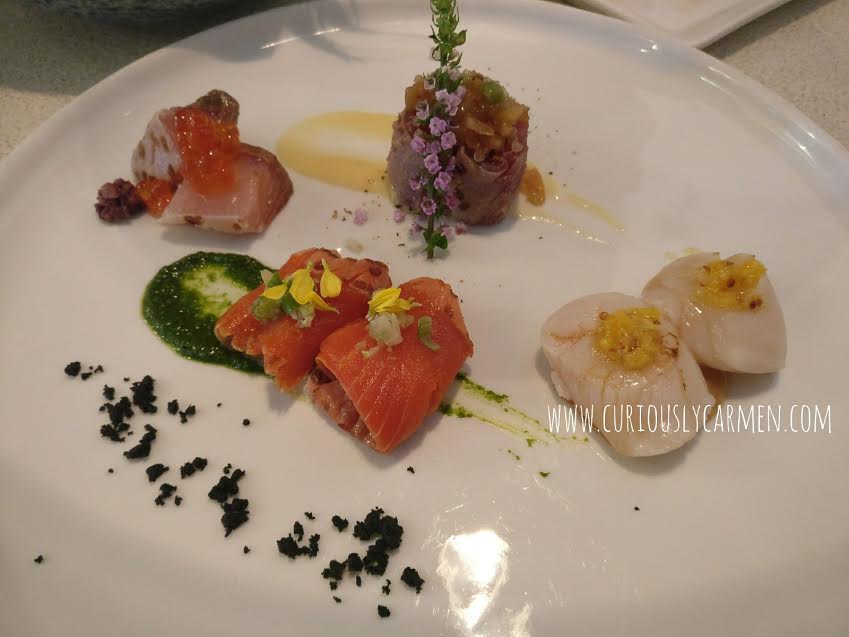 Aburi sashimi, $25: The aburi sashimi came with two pieces of each, which was up to the chef's decision. The little flower decoration was a really cute touch.
They came lightly seared and just like their sashimi counterpart, it was fresh and delicious.
Each aburi sashimi also came with a sauce on the side or on top. They were quite unique but the flavours went really well together. The sauces gave the sashimi some umami flavour.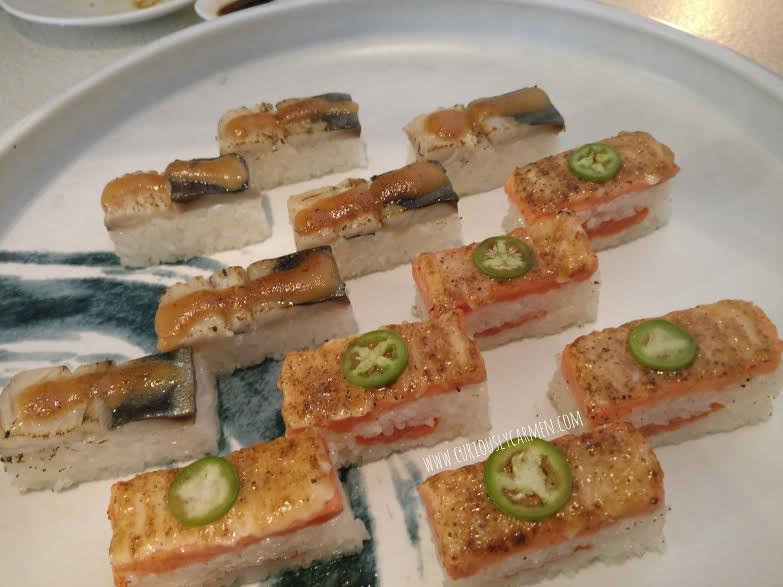 Salmon oshi sushi, $17: One of Minami's most popular dishes! Oshi sushi is a pressed sushi, which gives it the box shape. It came with BC wild sockeye salmon, jalapeno, and Miku sauce (not sure exactly what that is but I am assuming it is partly made out of mayo).
Saba oshi sushi, $16: The saba oshi sushi came with a delicious miso sauce! Saba is mackerel, incase you were wondering.
Both oshi sushi were delicious. The sushi rice was seasoned very well. The sauces and the flame-seared technique made it taste even better. I highly recommend trying their oshi sushi as they are well known for it.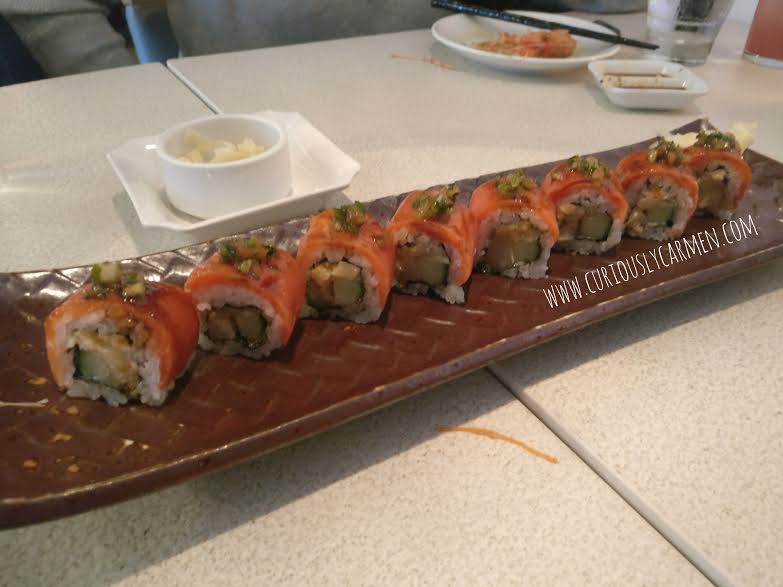 Pacific roll: We ordered a bit too much food and probably shouldn't have ordered this! I don't see this item on the website anymore, so I guess they change up their food offerings often.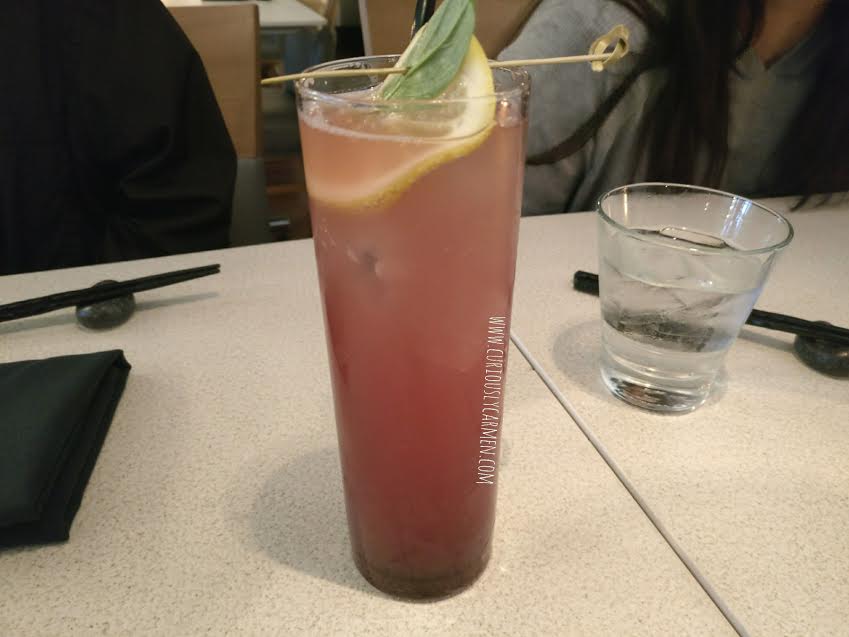 Little Emperor, $6: I decided to try one of their virgin drinks! The Little Emperor came with blueberry basil syrup, yuzu, and ginger ale. I quite enjoyed it and thought it was a delicious and sweet mix of flavours. It wasn't overly sweet, but just the perfect amount.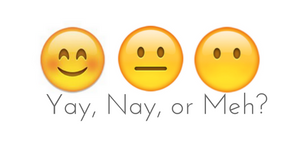 Yay!