Maki and Nigiri's bridal party was meeting up for a venue tour, so we decided to meet up at Boulevard Kitchen and Oyster Bar beforehand for lunch. I have never been here but Maki and Nigiri love this place, so I was quite excited to try it. It is located on the first floor of the Sutton Place Hotel which was very convenient for our group of eight.
This is definitely an upscale place, do not come here dressed in sweatpants or something. However, there was no pretentious vibe and we had good service throughout the lunch.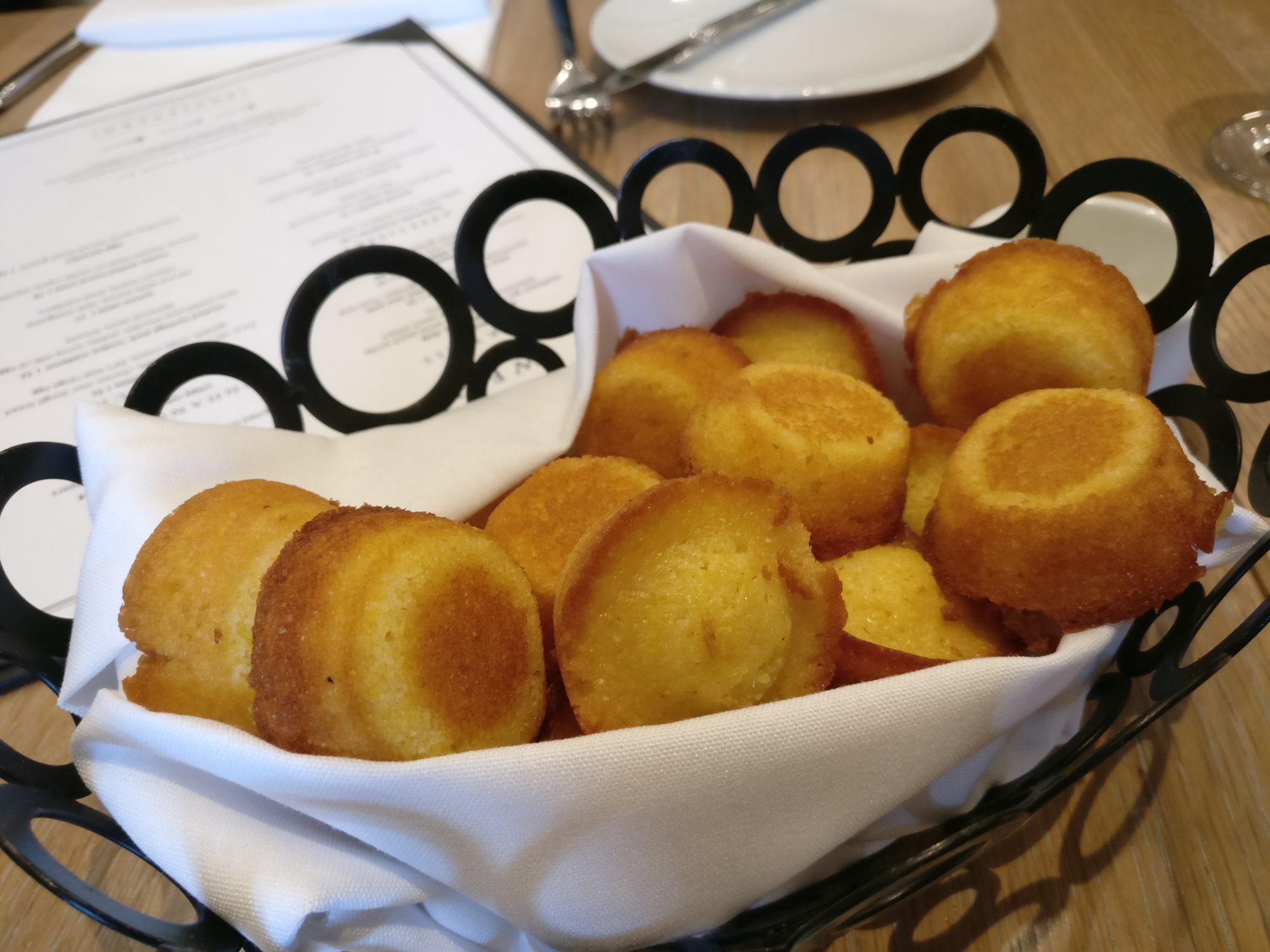 Corn bread, free: We were given a basket of corn bread to start! It was devoured quickly because corn bread is delicious. This one was nice and buttery too.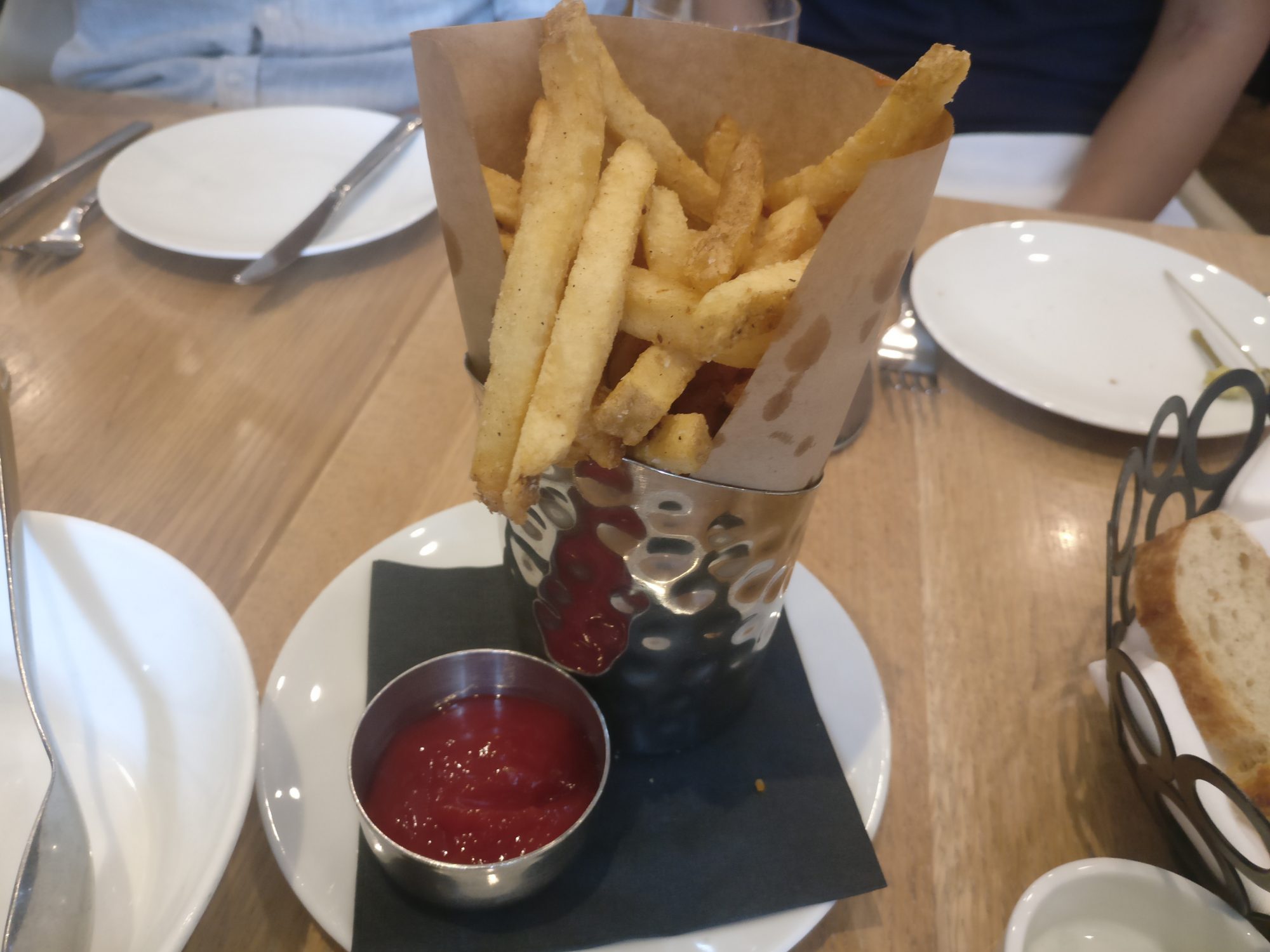 Fries, $7: The fries were pretty standard, nothing to complain about.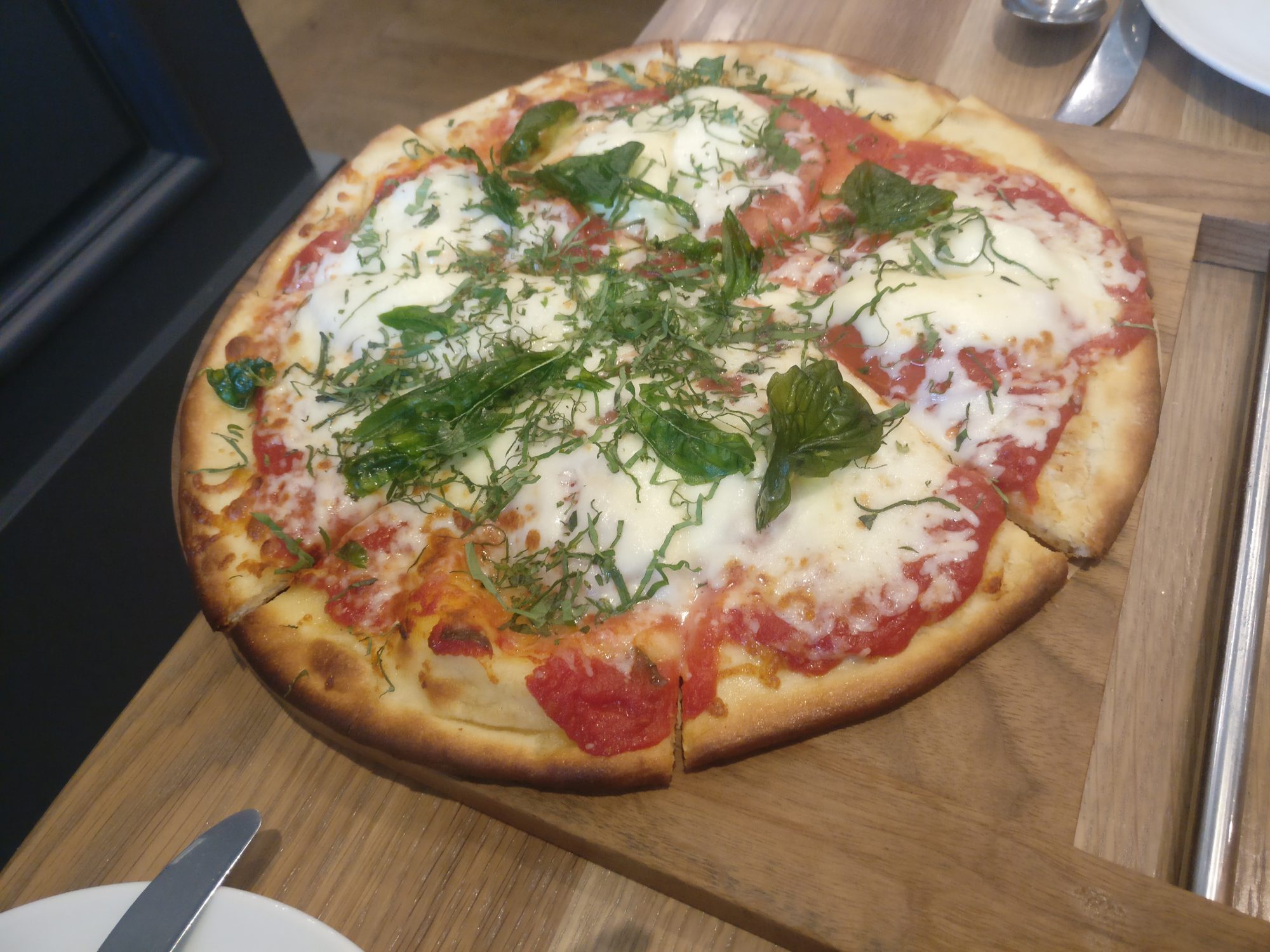 Smoked tomato pizza, $17: This was a simple pizza with mozzarella cheese, basil, olive oil, and sea salt. It tasted like a healthy pizza and there was a good amount of gooey cheese and fresh basil. You can't really go wrong with a simple pizza.
Beef carpaccio, $19: I didn't have any of this but there wasn't any complaints on it.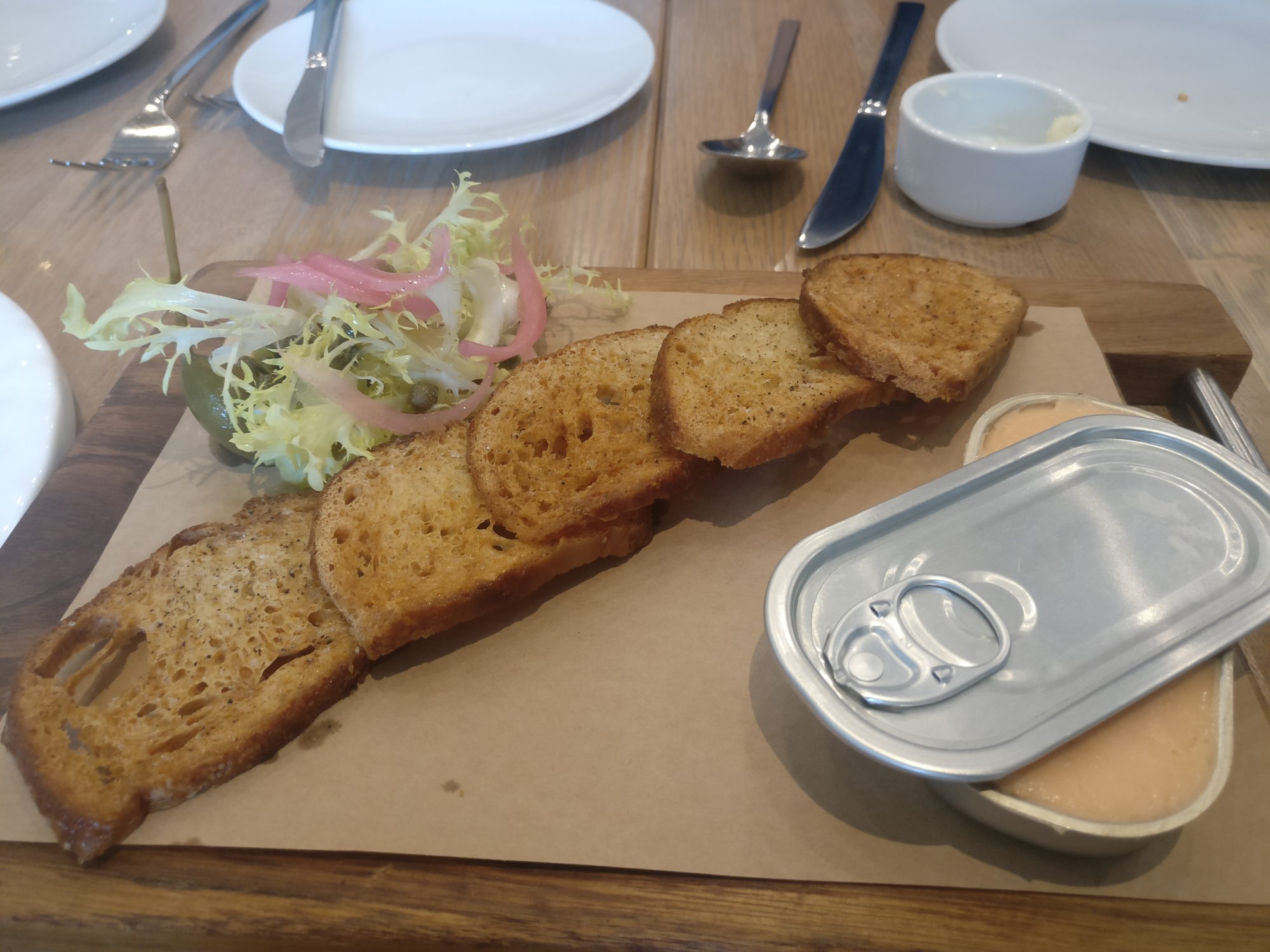 House smoked salmon pate, $14: The salmon pate was definitely one of the table's favourite! We kept passing this around because it was so good. What made it so delicious was the smoky and grilled flavour of the salmon. After running out of the crackers, we used some bread to eat the rest of the pate.
Albacore tuna tartare, $19: I believe this was the tuna tartare?! I don't remember LOL. However, it was really good. There was a variety of unique elements which complemented each other perfectly.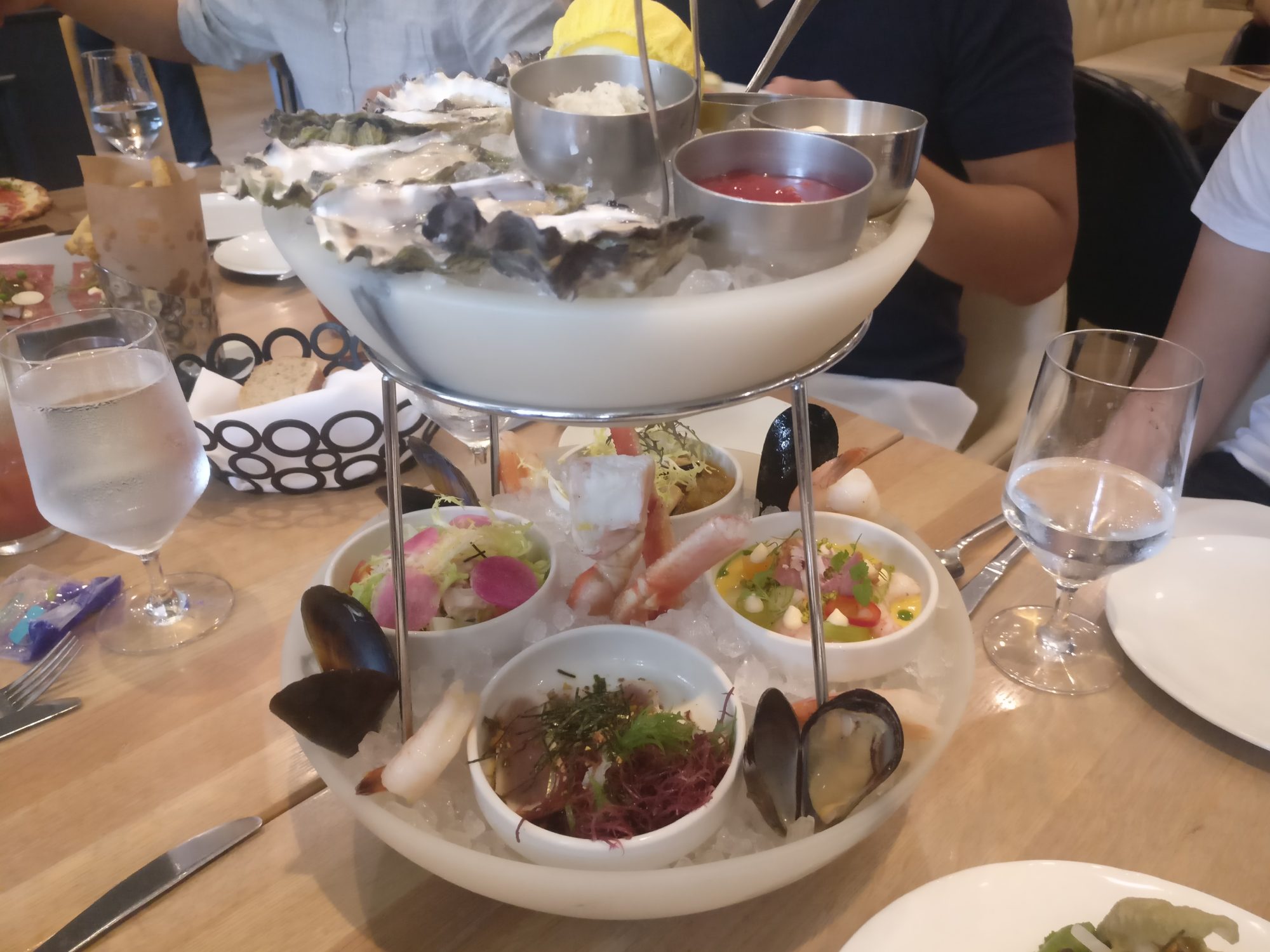 Seafood tower for 2 people, $65: We ordered the seafood tower for 4 people, but they gave us the tower for 2 by accident which was fine for us. For the ten of us, each of us were able to get a few pieces. The tower came with wild sidestripe shrimp, albacore tuna tataki, read island mussels escabèche dungeness crab louie, snow crab legs, wild shrimp, local oysters. All of the seafood was SO fresh and delicious!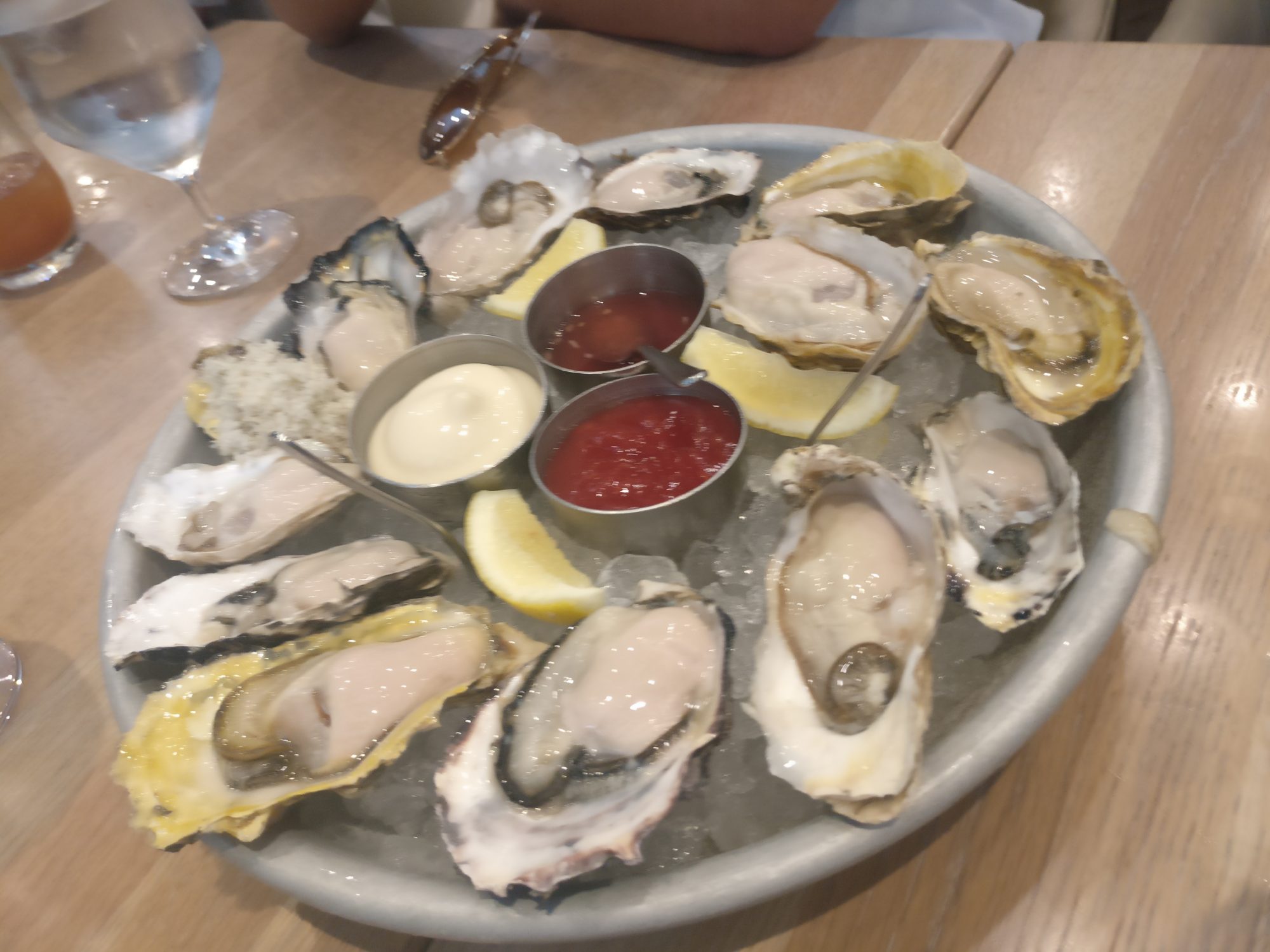 Raw oysters, market price: I can't remember the price of each oyster. I've only had raw oyster once 6 years ago, which did not really sit well with my stomach so I never tried again. So this would have been my second time. Fortunately, it was prepared a LOT better here because it was delicious. We were all happily slurping away and ordered another plate because it was so delicious!
Yum! It was such a delicious lunch. It was nice to go out and try a fancier place. Boulevard Kitchen and Oyster has really great and fresh seafood. If you're a seafood lover, I would highly recommend it! They also have a happy hour which is cheaper. I would like to try that out one day too!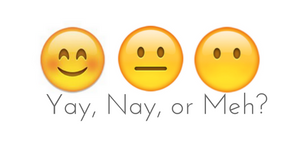 Yay!