Hi! If you have just stumbled upon this post and not sure what is going on, here is part 1 of the Spring 2017 ACI Beauty Preview event that I attended last week. Half of the post was me gushing about cute cat themed products from Paul & Joe. I would absolutely lose it if they came out with bunny products in the future (hint hint??? hehe).
In part 1, I talked about Stila, Paul & Joe, CLEAN, and St. Tropez. This post, I will feature Ardell, Bliss, and Korres.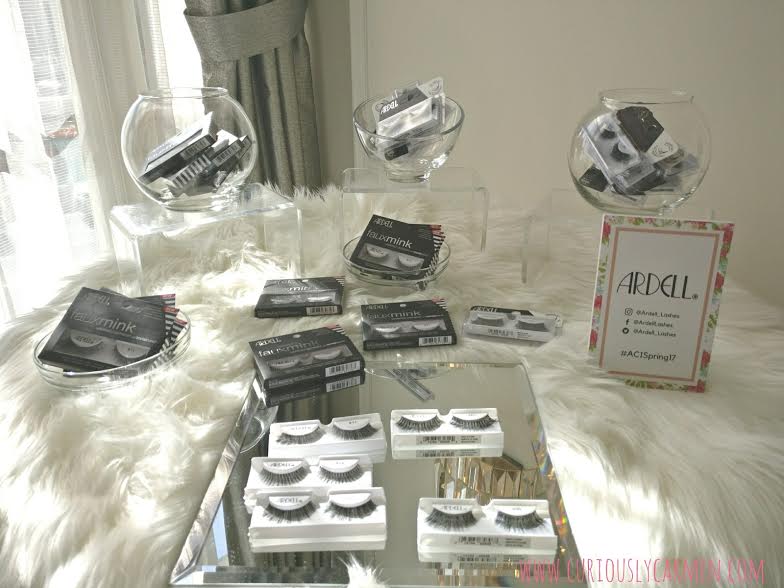 False lashes are all the rage right now, and I wish I didn't have to wear glasses so I could wear them more. Ardell is a staple in the falsies game, and it is no surprise that the releases this season look great! I love how they are so affordable too.
The two falsies on the right feature multiple layers to give your lashes more of a voluminous appearance. Gone are the days where you have to glue together two pairs of falsies!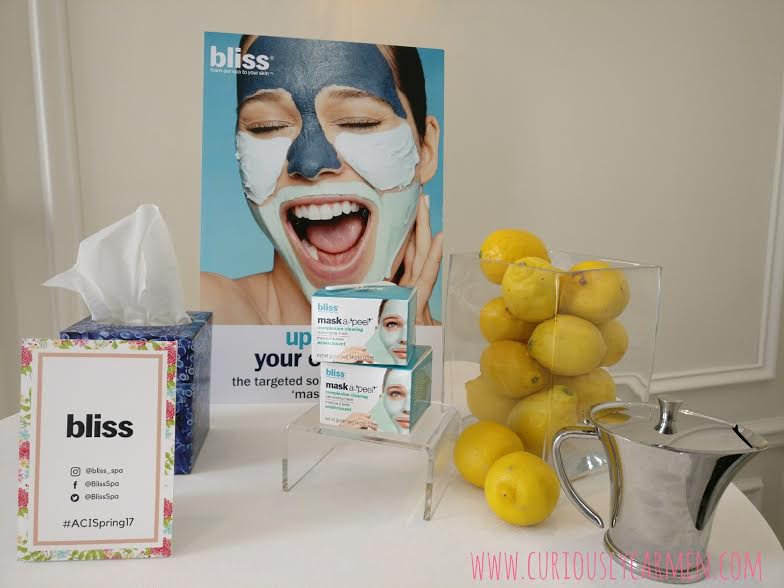 There was only one Bliss product featured that day, which was their rubber mask, the mask-a-peel. I was first introduced to this at the previous ACI Beauty event, and was very intrigued. It comes in a powder form, and when mixed with water, it dries on your face into a rubber texture.
At $15 for one use (once mixed with water, the mask will dry and turn into rubber even if not applied on your skin), it doesn't come cheap so I'm curious to see if this is worth the price.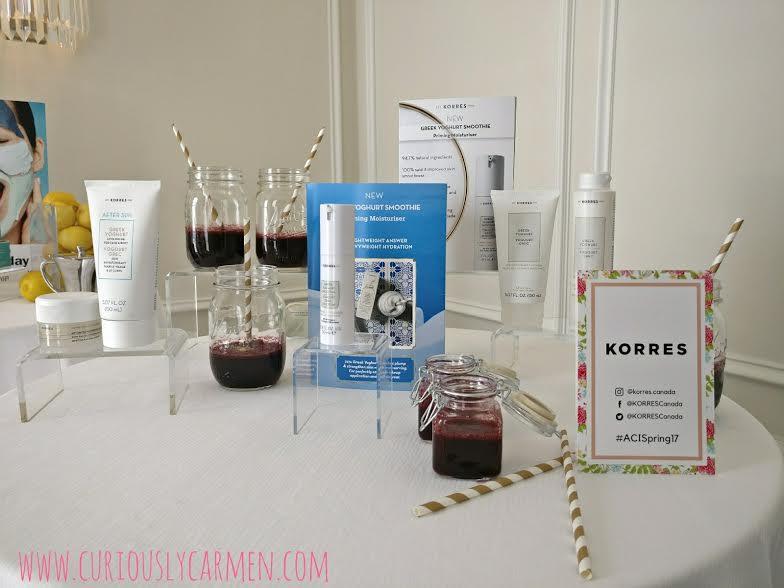 The last brand we were shown was Korres! Korres has easily fallen into one of my favourite skincare brands. Their products work very well with my skin!
That day, we focused on their Greek yogurt line. After having to cut out ALL traces of dairy due to stomach problems, I'm glad that I have a use for Greek yogurt again, if that makes any sense? Haha! I used to love eating greek yogurt and miss it. =(
Anyways, we were told that in Greece, a popular way to soothe sunburns was to slather your body with greek yogurt. I could definitely see why, as it would probably feel very cooling and yogurt is rich with many benefits. So, Korres decided to incorporate Greek yogurt into their products and created a face wash, and primer/moisturizer.
I was given a sample of the Korres Greek yogurt primer/moisturizer. We were told in the morning to use it as a primer and at night, to put use it as a cream. I just use it as a moisturizer since I don't wear face products on a daily basis, and I have been really loving it so far. But I could see it being a good primer since it makes your skin very soft and supple.
Keep an eye out for reviews of some of the products mentioned in these two posts!