After going to Rockefeller Center and enjoying the view at the top, my mom and I were pretty hungry! We didn't have a place planned, so I just Yelped a place nearby and found Del Frisco's, a small upscale steakhouse chain found in the US. We were both in the mood for steak so we decided to try it out!
Del Frisco's was located in a big office building and we definitely felt a bit under-dressed for a fancy restaurant. Everyone eating was decked out in their full business suites, meanwhile here were two tourists, LOL. However, we didn't feel as if we were treated differently and the staff were very nice and accommodating throughout our meal!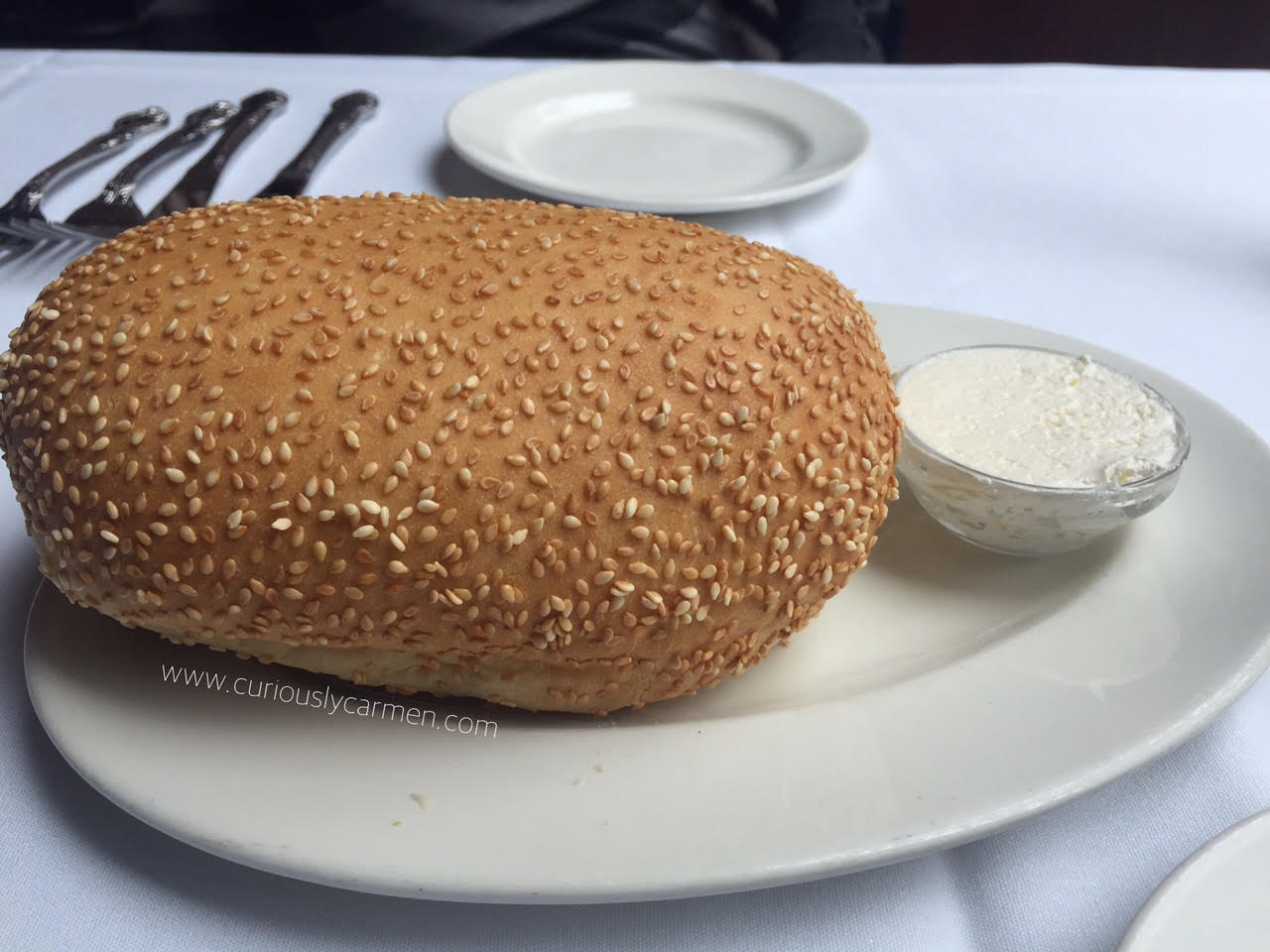 Complimentary bread: To start, we were given a nice loaf of warm bread to munch on. The bread was fluffy, soft and came out lightly toasted. No complaints here!

Wagyu beef french dip, $23: Originally, my mom and I were going to share this because it sounded amazing! However, after telling my server about my dairy restriction, she told me the wagyu beef is smothered in butter before getting cooked. Sigh.
So, my mom ended up eating this herself. There was a LOT of beef inside the sandwich, to the point where she was almost unable to finish it. She said it was very tender and delicious though, and the horseradish dip went well with the beef.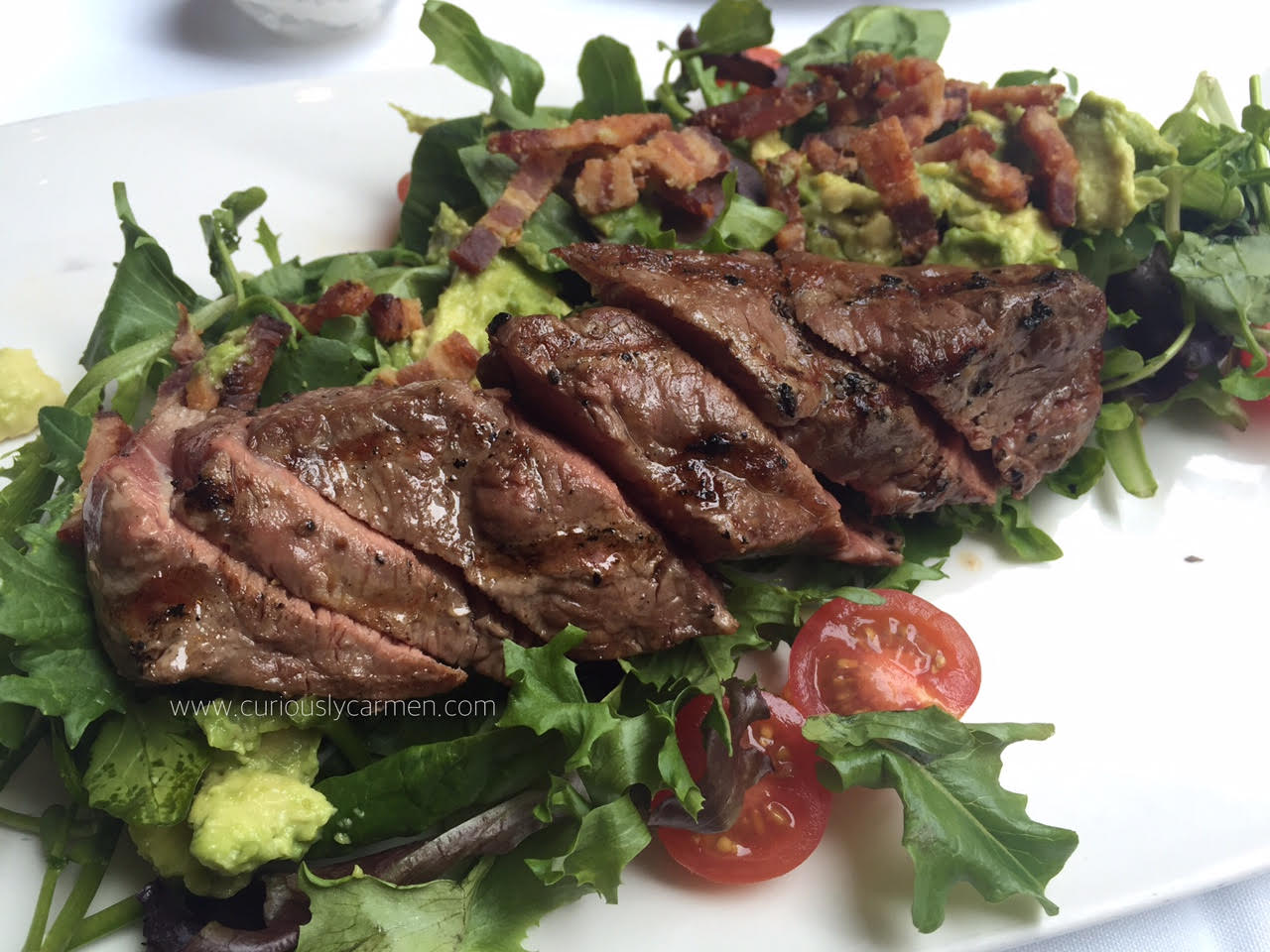 Prime steak salad, $25: I wanted to try the steak, but I didn't want to pay $50 for steak at lunch so I went with the prime steak salad. That way, I was still able to try their famous steak! The salad normally comes with blue and Parmesan cheese, and dressing. Obviously I wanted to have the dairy component, but due to my stupid and frustrating restriction, and risk of getting super sick I had to order without it.
Despite not having cheese and dressing, I found the salad to be really good! The steak was very tender and amaaaaazing. There was also a great amount of ripe avocado, which made the salad more creamy and filling. The only complaint I have would be that the leaves didn't look or taste that fresh. Some of the leaves were quite wilted so I didn't eat those ones.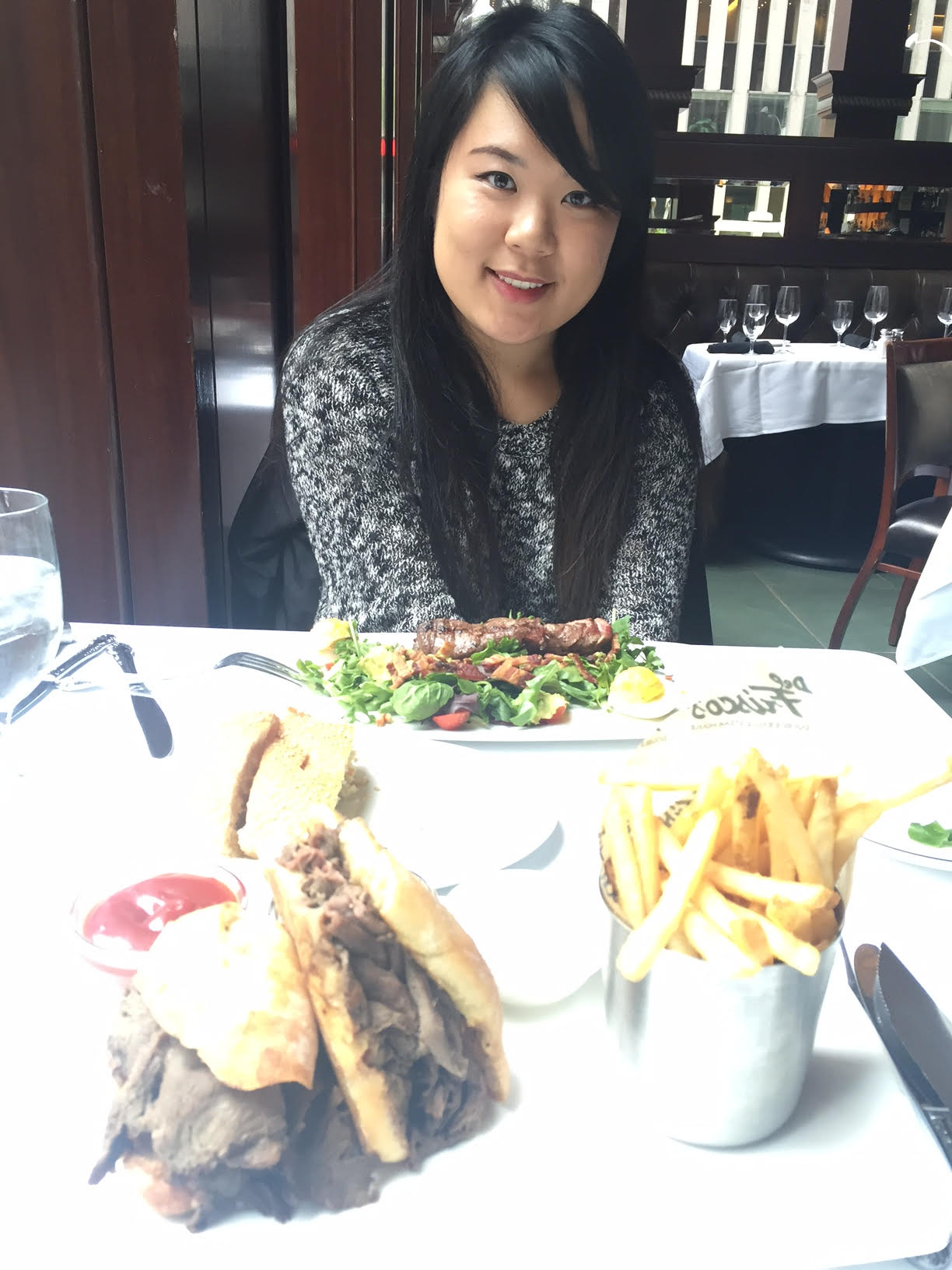 Overall, we enjoyed our lunch at Del Frisco's. Our server was very accommodating to my dairy restriction and went to confirm that that the dish could be made dairy free before placing the order. I really appreciated that.
Thanks for reading!
Carmen