Dolar Shop is one of my favourite places to go for hot pot, although I don't go too often as it is on the pricer side. My last review on the Dolar Shop was a few years ago, at the Richmond Lansdowne location. Earlier in 2022, they opened up a location in Burnaby and we have since been a handful of times!
This post is a combination of a few visits!
What I like most about Dolar Shop is that everyone gets their own individual pots and choice of soup base. I find that most restaurant soup bases are quite oily, thus prefer to do hot pot at home.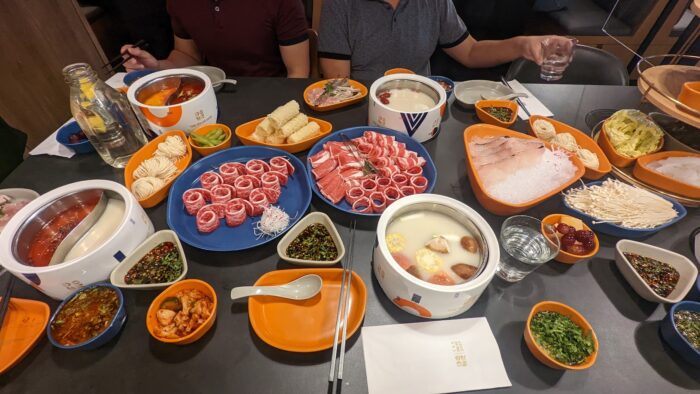 Visit 1: During the summer, we came here to celebrate Smore's birthday and had a feast! I was too busy chatting and only took one photo that time, oops. I went with the mushroom broth, which was a lighter and clearer broth but still very flavourful.
You can also do a combination of two broths for a higher price, which some of us did.
Their signature Dolar Shop soya sauce is also quite good. When you are first seated, the server will prepare a customized sauce dish for you.
There is also a sauce and snack bar, which you can create a second bowl of sauce with more ingredient options.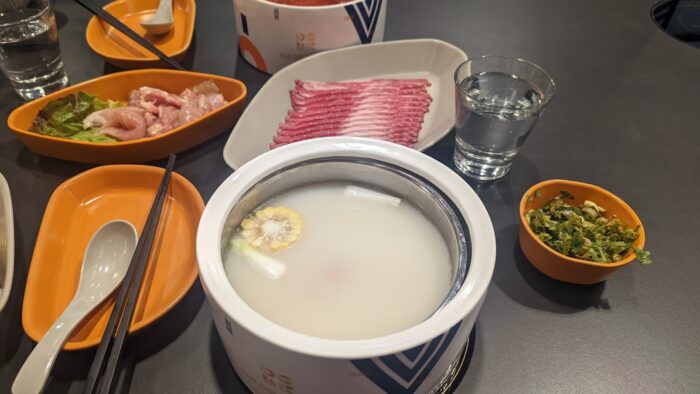 Visit 2: A few weeks later, the husband and I came ourselves for the lunch promotion! It was the first time we tried it, but have heard good things from Smores. The lunch promotion is usually available for a limited time, and offers a much cheaper lunch set.
A lunch set starts at $30 and goes up to $45 if you want the fancier cut beef. It's still a bit pricey but not as much as dinner or the regular price.
Chicken mushroom/pork bone broth set: I am not sure what the actual name is, and the website doesn't list the lunch promotion sets as they change. But I ordered the same pork bone/mushroom broth as the visit above.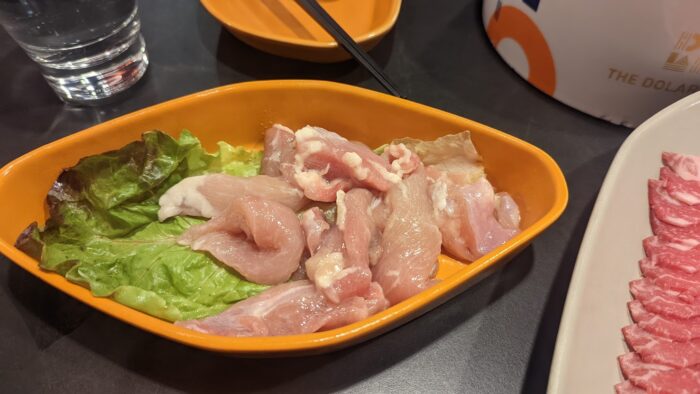 The lunch set comes with an individual-sized portion of meat (I went with chicken), and an individual-sized portion of veggies.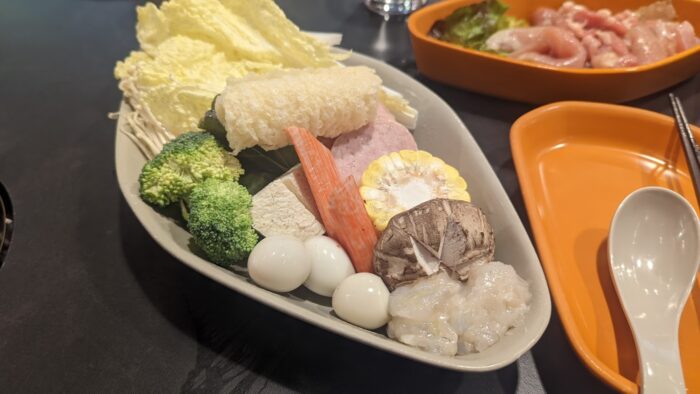 The veggie platter also comes with their a couple of shrimp pate balls which is my favourite item on their menu! There are also a few quail eggs, imitation crab meat, and spam.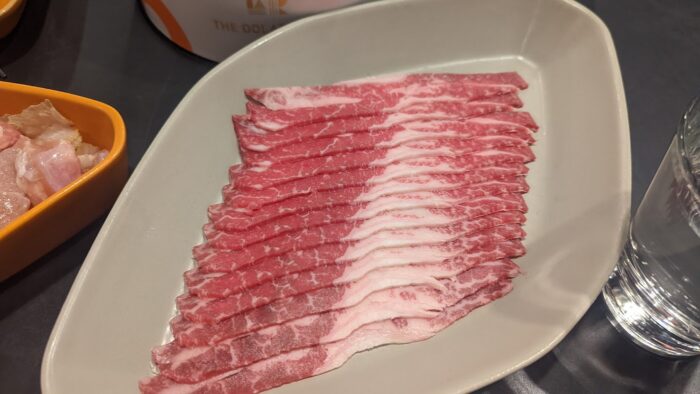 The husband ordered one of the beef lunch sets. I believe he chose the mid-tier beef so his set was about $40~ if I remember correctly.
If you are unsure of spending full price on dinner, the lunch set is a great option to give Dolar Shop a try first as all the items are the same! I believe they stopped the lunch promotion in the fall, but I started to see it again in December.
Also, be sure to check whether the Burnaby or Richmond location is offering the lunch set as they usually don't offer the promo at the same time.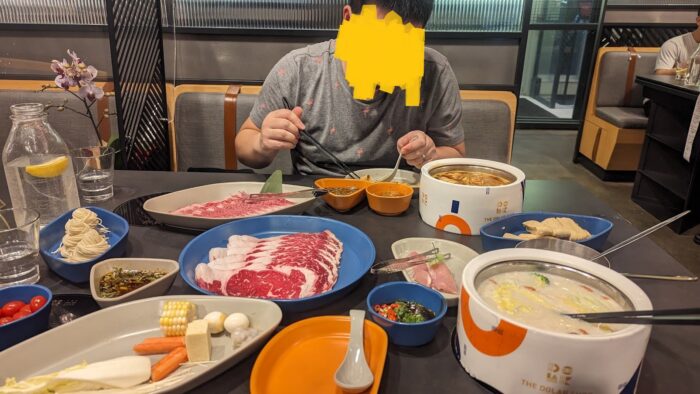 Visit 3: A few months later, we decided to come here for my birthday! During this holiday season, I have been obsessed with hot pot for some reason and am constantly craving it. We actually had plans to go to Zakkushi but I switched it to Dolar Shop!
Clearly, I suck at taking photos whenever I come here… This is the only photo I took. This time, I went with the exquisite silver broth, which is also light but very flavourful! You can also pick between having chicken and tripe with this broth, so it's a great value. The chicken was very juicy and flavourful, and was the same as the lunch set.
We also ordered one veggie plate, which turns out is the same plate as the lunch special!
My photos during all these visits are quite limited, and I feel like this post is all over the place. The conclusion to this post is that the Dolar Shop is consistently delicious, and one of my favourite hot pot restaurants! I would recommend trying the Dolar Shop, especially when they have their lunch promotions!