Earlier last year, I was happy to see a Sharetea open up so closeby to me! I wrote this review back in May or June, but wanted to add a few more visits before publishing. Well, it didn't happen because we usually get Jenjudan now if the bubble tea craving hits. I forgot about this post until now.
The newest Sharetea to open is on Renfrew and First Ave, in the new low-rise condo across from First Ave Marketplace. I've also written reviews on the Kingsway location and Kerrisdale location.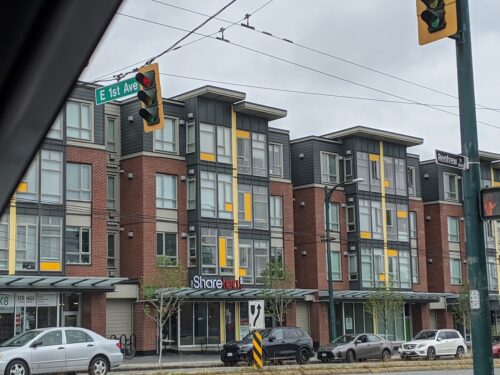 A couple of doors down, another bubble tea shop has been slated to open for many months now but still hasn't, probably due to the pandemic.
But when they do open, there will be 3 bubble tea shops within a 2 block radius… Ding Tea, Sharetea, and whatever the new place beside Sharetea is called. Will they all last?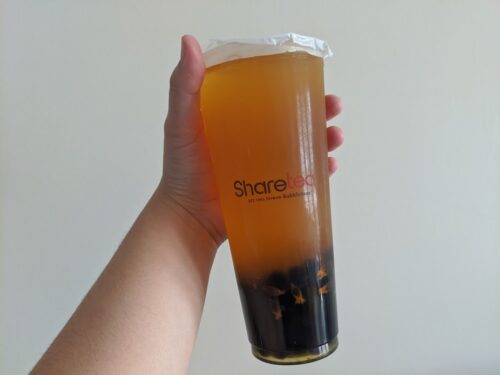 Passion fruit green tea: The passion fruit green tea was delicious, fragrant and strong. There were a few passion fruit seeds which I don't like having in my drink, but fortunately there wasn't enough to distract the drink from me.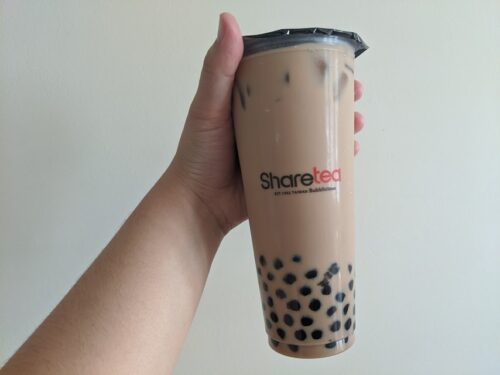 Hokkaido milk tea: The fiance really enjoys his Hokkaido milk tea. Hokkaido milk tea is known to be richer and creamier than your standard milk tea. Ding Tea makes a really good Hokkaido milk tea but the fiance wanted to see how Sharetea's was. It was still delicious and would get it again, but he prefers the Ding Tea one more.
Sharetea is a great addition to the neighborhood. I remember a couple of years ago when there weren't any bubble tea places around here but I'm glad to see more are popping up.