Disclaimer: In light of COVID-19, I just wanted to say that I am doing my part and social distancing. This is a review based on contact-less delivery.
I know that you may want to go out and have fun, but it is crucial that we distance ourselves to slow the spread of the virus and flatten the curve before it gets worse. Yes, you may feel fine but you could be passing on the virus to someone who is immunocompromised or elderly that may not survive this virus.
---
Wara Thai is a Thai restaurant that quietly opened in Chinatown a year ago. I remember coming across the restaurant online last year while looking up food options in the area, but haven't heard anything about it on social media or food blogs so I kind of forgot about it. While looking on Uber Eats, we decided to try Wara Thai because they were offering a $3.00 off coupon.
Compared to other Uber Eats places we tried, it took a really long time for our food to come. It took over a hour, almost close to 1.5 hours! Needless to say, we were hangry! I am not sure if this was due to Uber Eats or perhaps Wara Thai was just slow at preparing their food, but I try to be as informative in my reviews as possible.
Green curry w/ chicken: Out of all the Thai curries, the fiance and I love green curry the most. Naturally, we had to give this a try and compare it to other Thai restaurants!
Our first impression of the green curry was that it was very watery… like soup! We were confused and worried that it would be disappointing (especially after almost 1.5 hours wait) but thankfully the curry turned out to be delicious.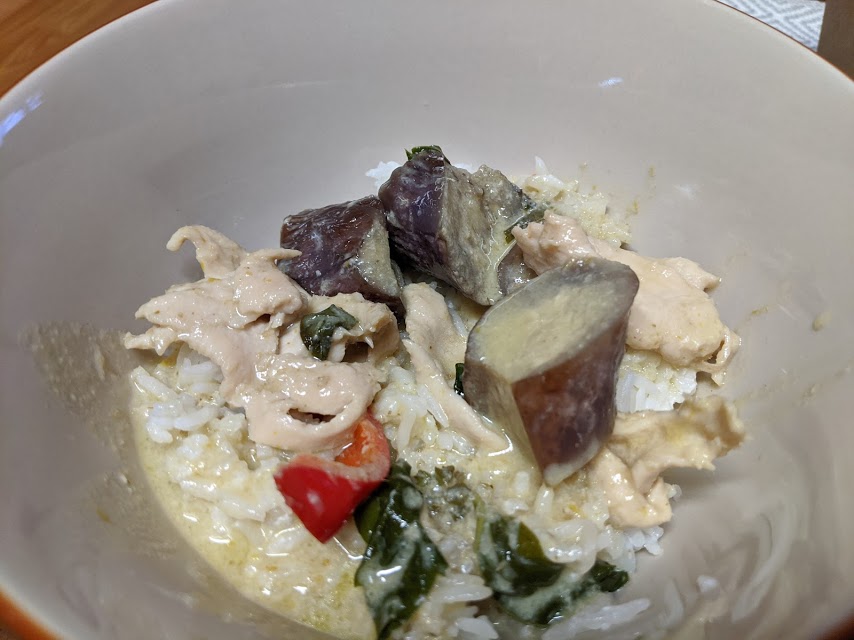 We ordered a medium spice level which was perfect for us! There was a spicy kick and the curry was very fragrant and flavourful. I am used to Thai curries being more creamy and rich, but this was still very delicious.
The tub was quite big so we had enough curry to eat the next day after cooking more rice. Speaking of rice, we also ordered a small coconut rice which was creamy with a rich, delicious coconut flavour!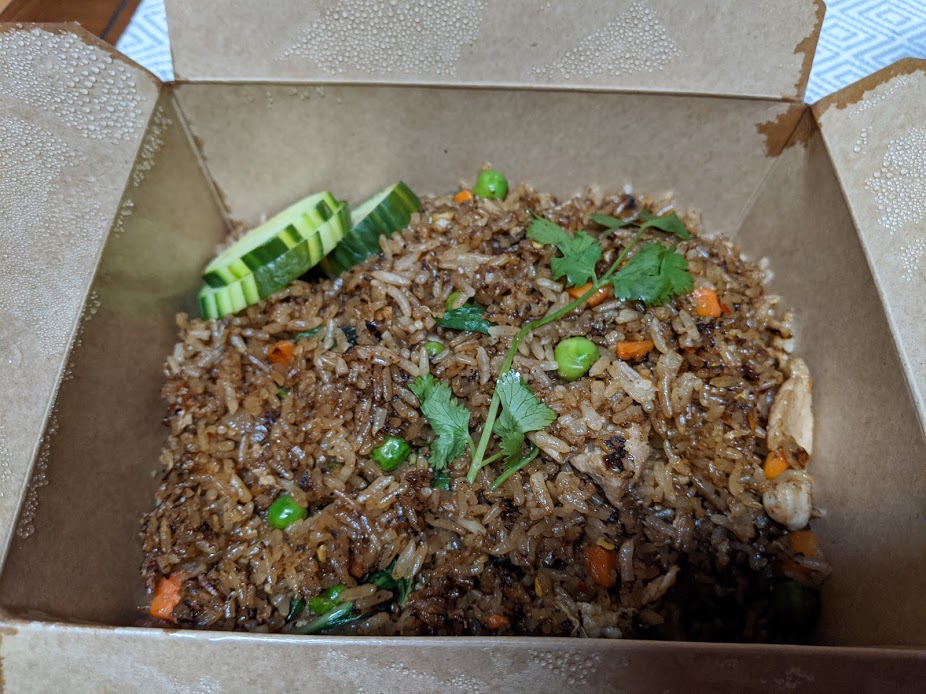 Spicy basil fried rice: This was one of the specials that the fiance picked. This was absolutely delicious as well! There was a lot of 'wok hei' or grilled wok flavour, which is an absolute necessary in perfecting fried rice.
The chili was also pre-roasted which elevated the 'wok hei' taste even more. There was a generous portion of seasoned pork. The basil leaves added more excitement and texture to the fried rice. It also came with some freshly sliced cucumbers to help balance out the spiciness.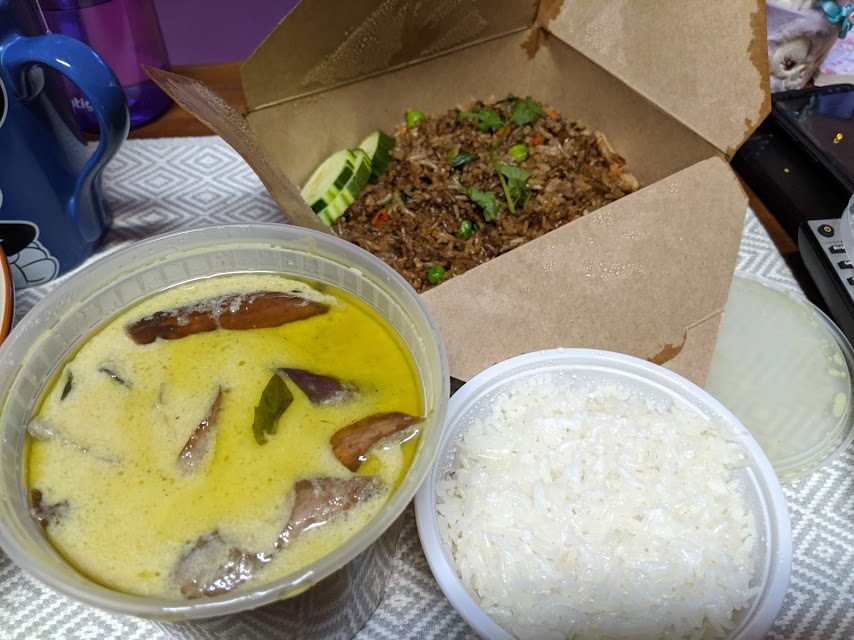 Another thing I appreciated about Wara Thai was that they catered to dietary restrictions. Their menu informed you whether or not it was dairy free, gluten free, or could be made vegan. As someone with dietary restrictions and chronic digestive problems, I really appreciate the small details and care that a restaurant puts into the menu to inform customers like myself.
We really enjoyed our meal from Wara Thai and would order again without a doubt! I would also love to visit the restaurant for a meal when this social distancing fiasco is over.
There aren't too many Thai places in Vancouver to pick from (compared to other Asian cuisines such as Japanese, Vietnamese, or Chinese) so Wara Thai is a nice addition to Vancouver's Thai food scene!