During the Easter long weekend, my dad and I went out for dim sum ourselves seeing that my mom and the boyfriend had work. We didn't know where to go, but he suggested Happy Valley which was fine with me! I've been here once a few months ago with the boyfriend's family for dinner. I remember it being pretty decent for dinner.
Happy Valley is located in a random spot, with not many other restaurants near by. There is a huge parking lot and free street parking, but during peak hours it can still be hard to find a spot!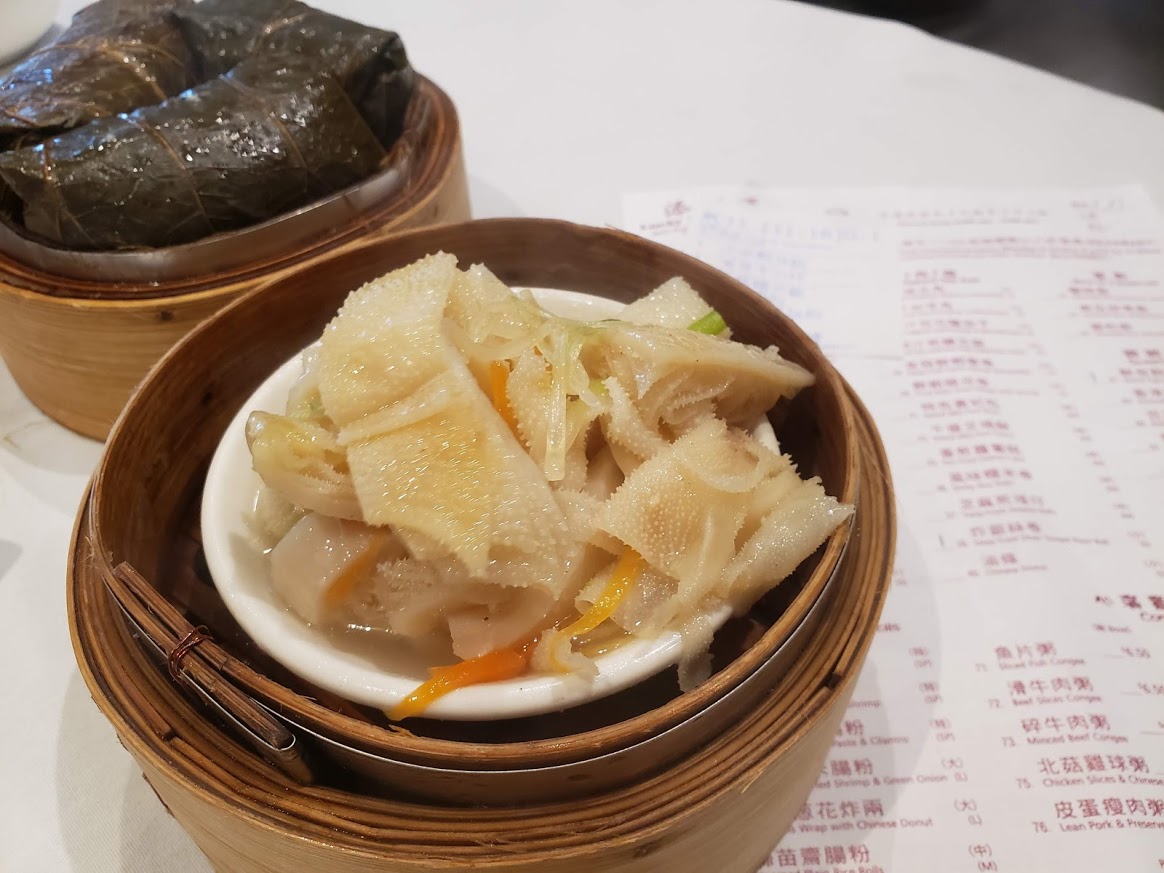 Beef omasum with ginger & onion: I was surprisingly impressed with the beef omasum here! Usually, I find this dish to be quite oily, heavy and the omasum to be not fresh tasting. However, this was not the case at all!
The omasum here was delicious. There was not much oil in it, so perfect for me. In addition, it was garlicky and gingery which I loved.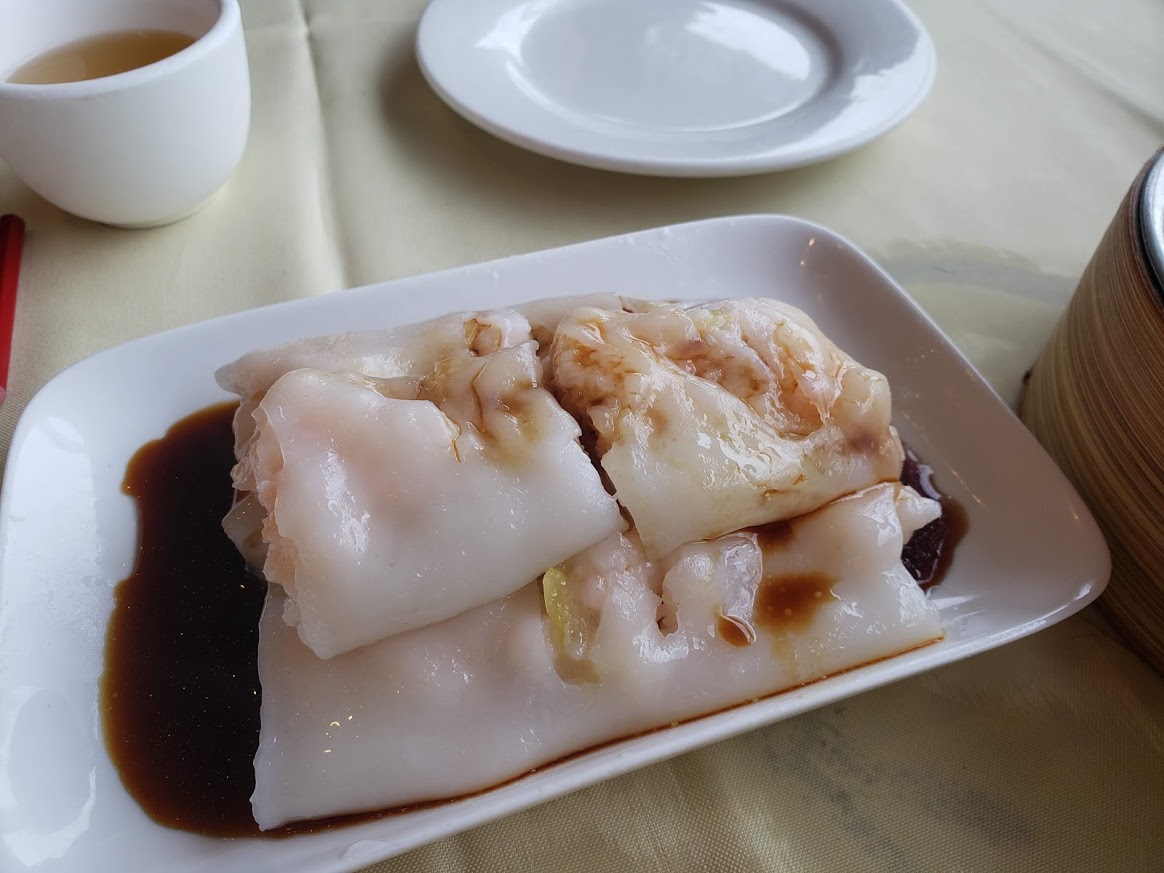 Shrimp rice flour roll: No complaints about the rice flour roll here. It was yummy and a good portion.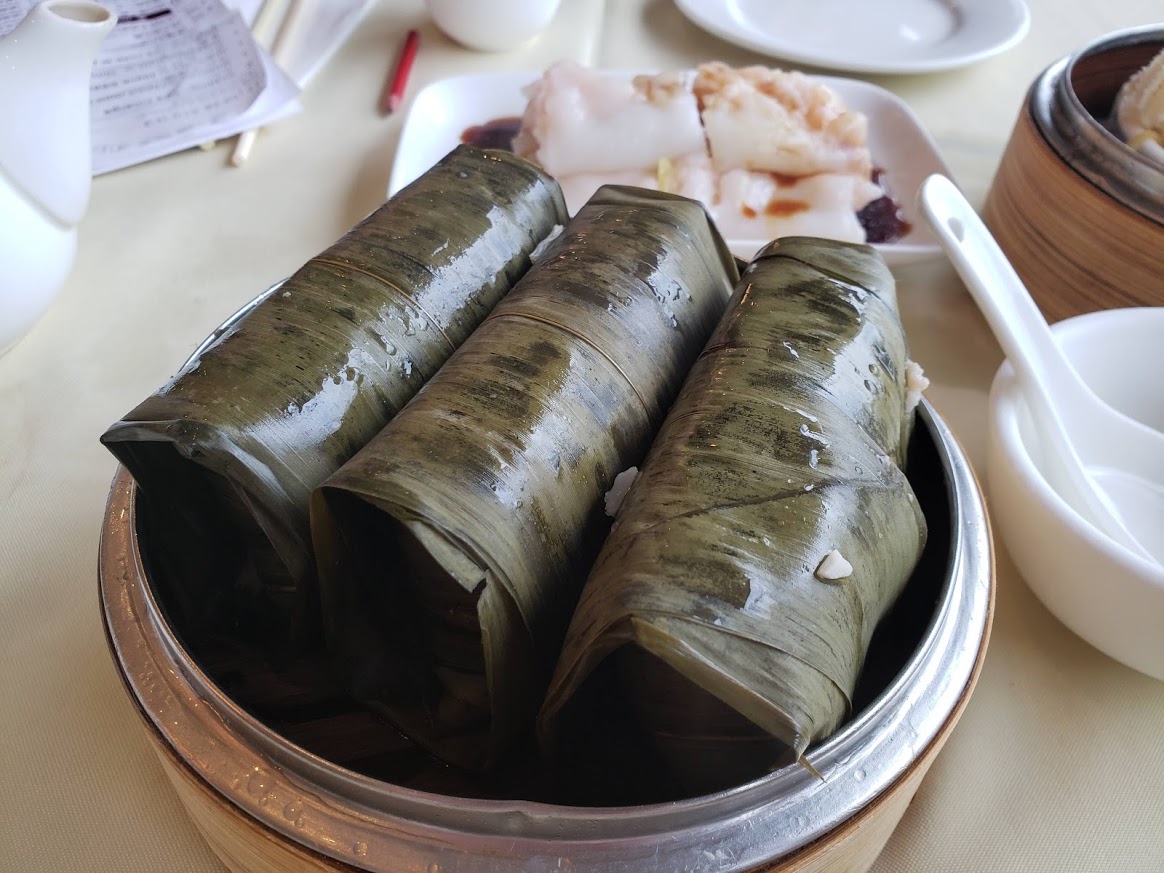 Sticky rice wrap: I wasn't a big fan of the sticky rice wrap here. They use a different type of leaf, which is harder. My dad told me the name of this leaf, but I forgot it now.
Anyways, since the leaf is thicker, I find that the leaf flavour doesn't fully absorb into the sticky rice. I like the thinner, more fragile leaves which give the rice a more fragrant flavour.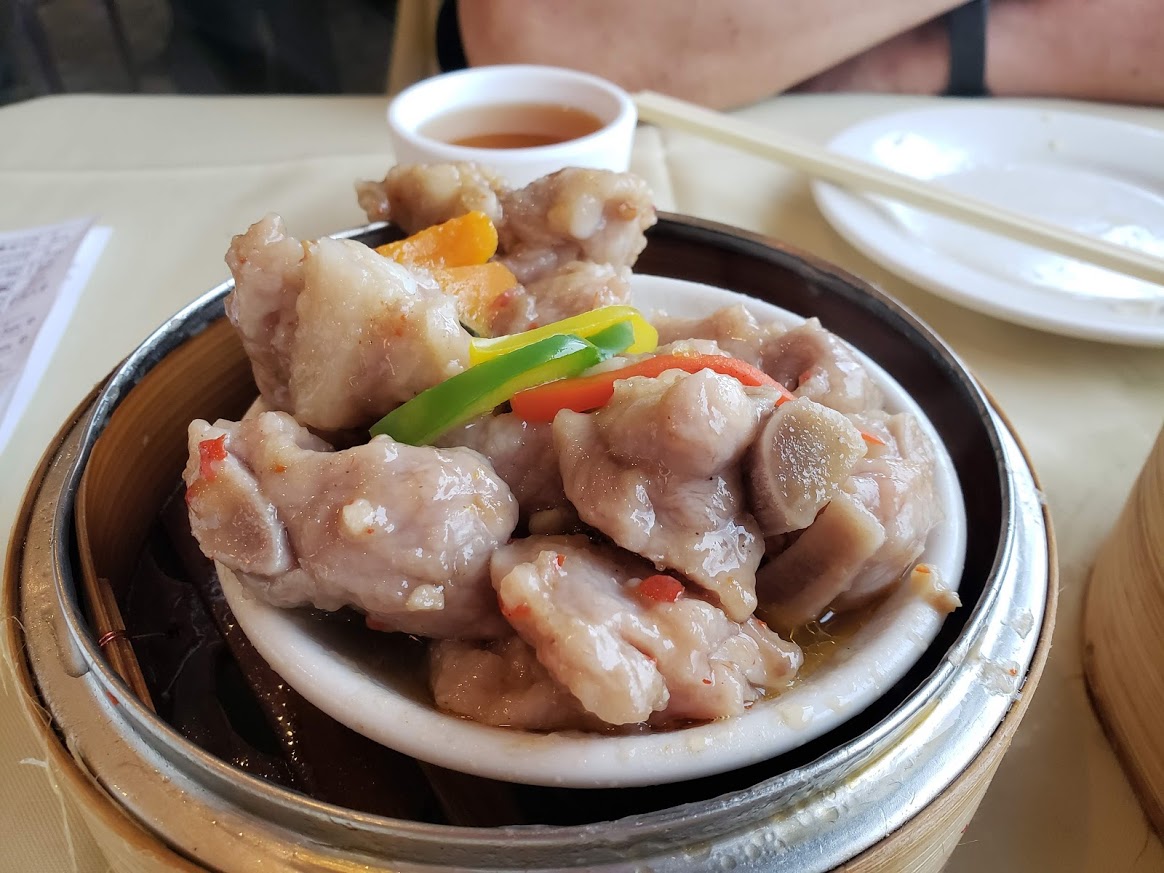 Steamed spareribs: I've never been a big fan of spareribs, but everyone else seems to like them. Spareribs usually come with a black bean sauce. Here, they were served with a garlicky sauce with some peppers.
Overall, I'm glad that my dad and I tried Happy Valley for dim sum. I wouldn't mind coming back here in the future!