A trip to Las Vegas is not complete without a meal (or meals) at the buffet! Although we would have loved to go to every single buffet in Las Vegas, the price would quickly add up!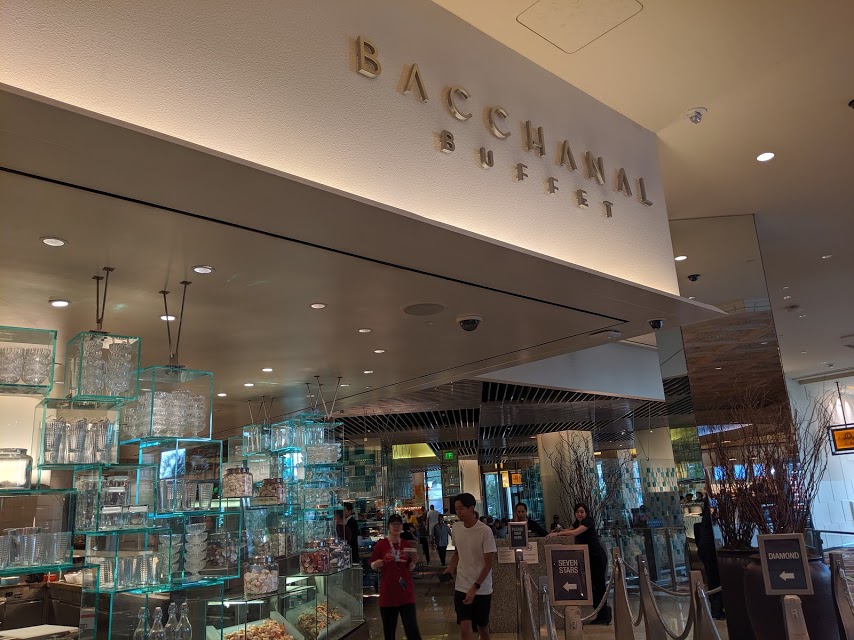 After watching some Strictly Dumpling videos, we decided to go to Bacchanal Buffet at Caesar's Palace! Anyone else watch his videos?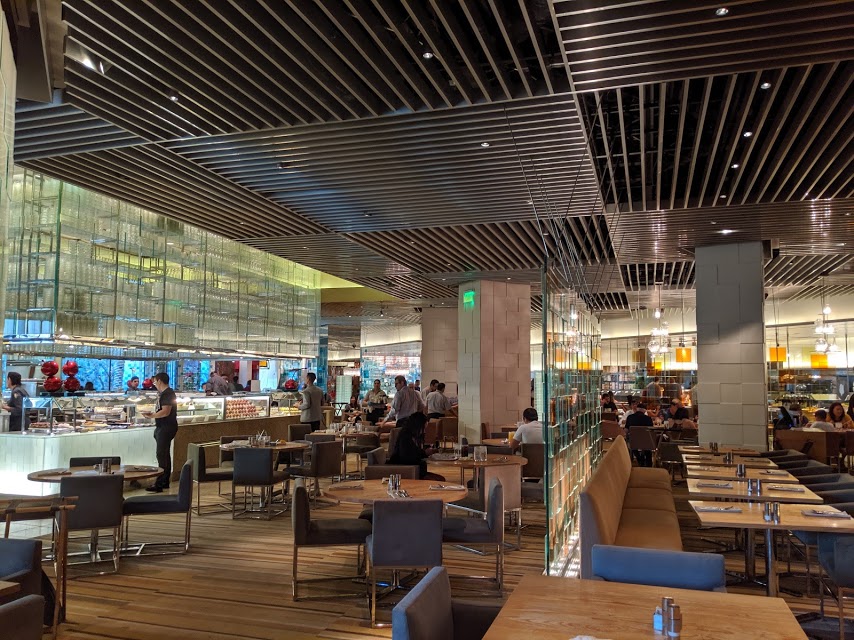 We left so uncomfortable full and on the brink of stomachaches and regret… so much so, that we decided to skip out on the other buffet we had in mind the next day. We did not want to feel this uncomfortable again!
(If you're wondering why don't we just eat less, the answer is we are Asian and it is not in our blood when at a buffet. It would be a disgrace. LOL.)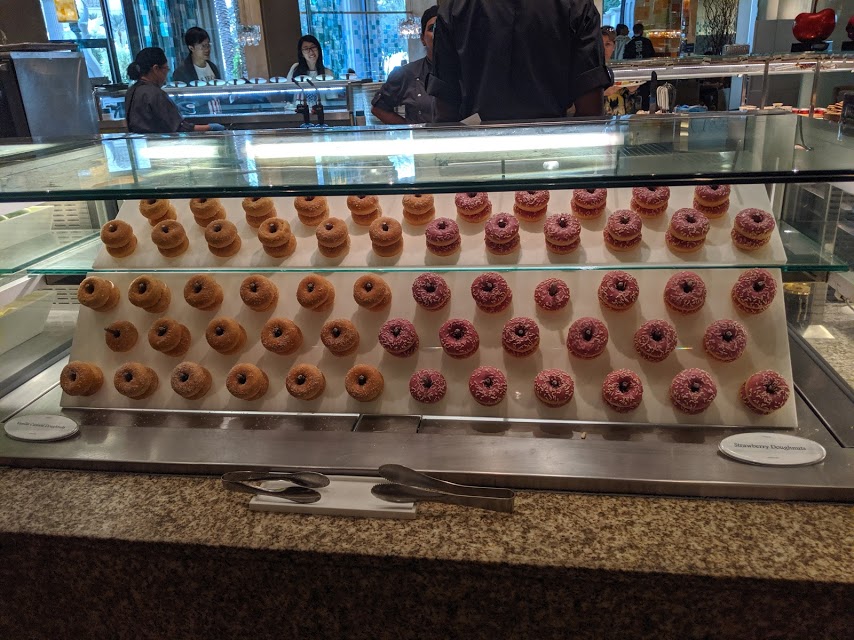 Anyway, we were planning on going here for dinner before our Cirque De Soleil show. But there was a really long line up to enter already, and we didn't want to rush the buffet or risk being late to the show. Instead, we came the next day for lunch.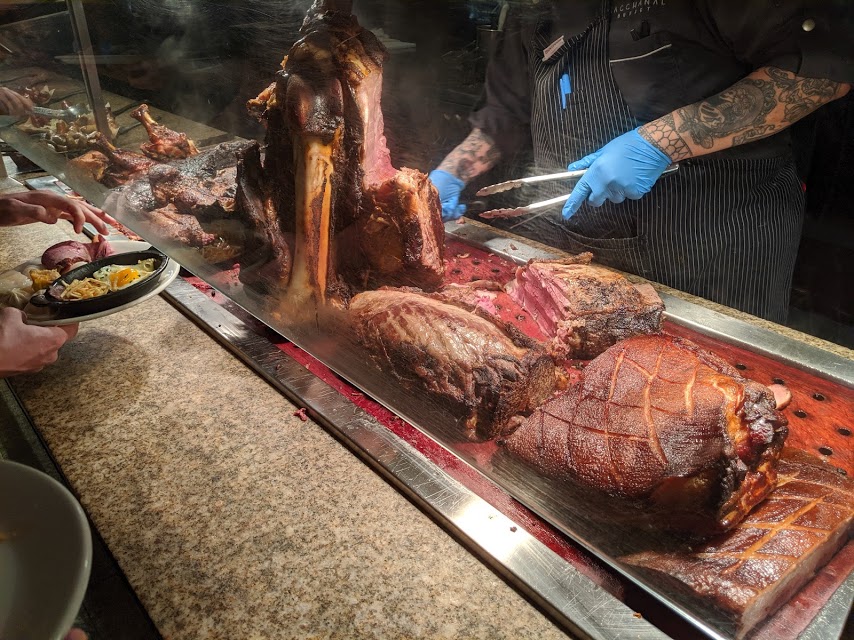 It was a lot less busy at lunch and the offerings were still really good.
The carving station! You could choose from roast pork, beef brisket, prime rib, wagyu tri tip, and turkey. The meat was absolutely delicious and juicy.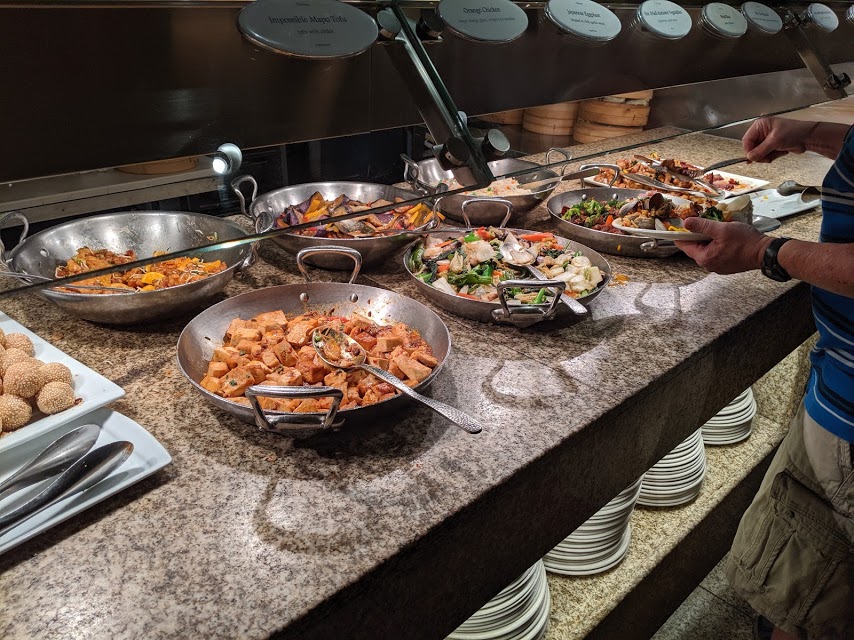 This post will be mostly photo heavy. I'm not going to include every single food item because that would be too long of a post.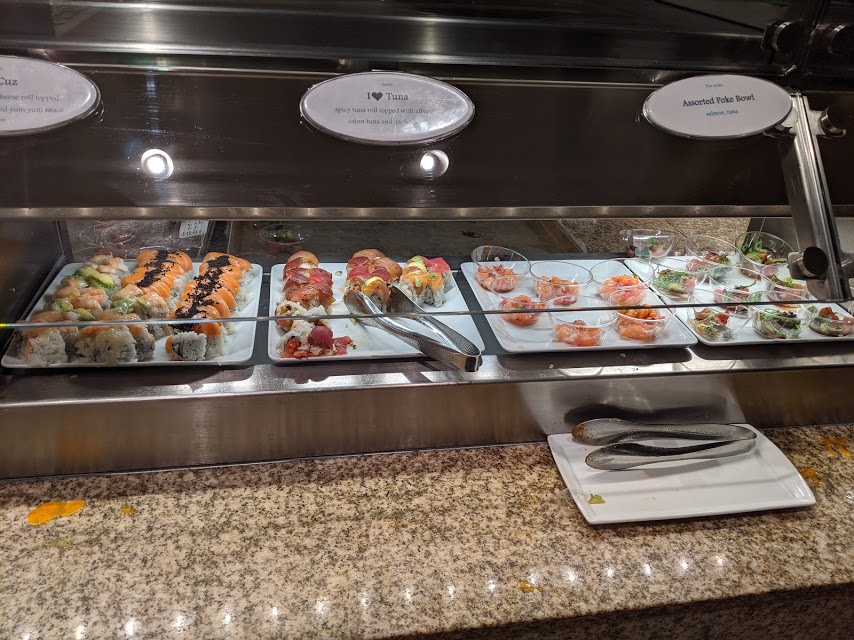 There was a lot of variety to choose from, and with many different cuisines featured.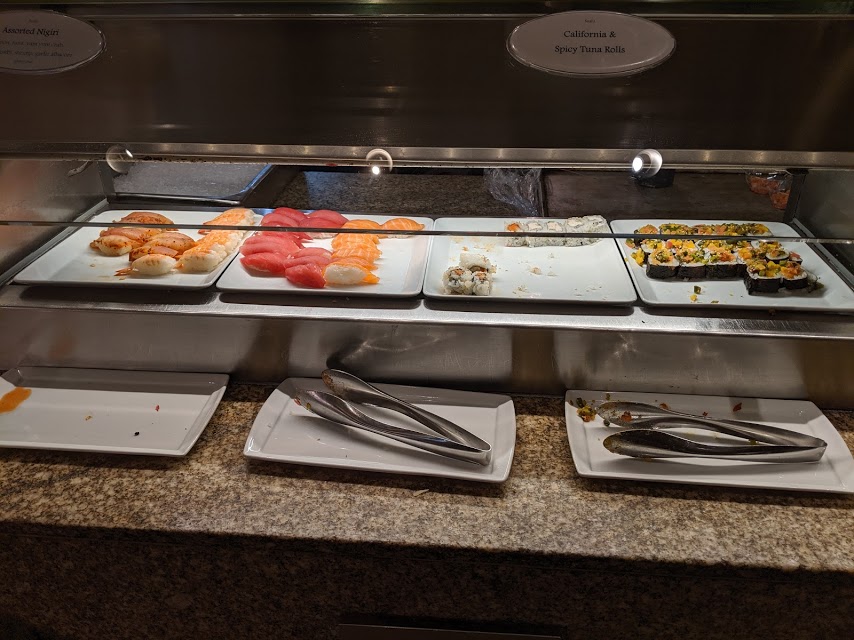 I was surprised to see how much Asian food they had! Bacchanal Buffet had Chinese food (stir fry, fried noodles, rice, spring rolls, etc), dim sum, Japanese, and Thai.
I didn't try any to save stomach space, because Vancouver's Asian food is probably much better.
The chilled crab was a bit disappointing, and didn't taste super fresh. They also didn't crack the crab shell properly or give out shell-cracking tools. But the smoked salmon was amazing and I kept coming back for that.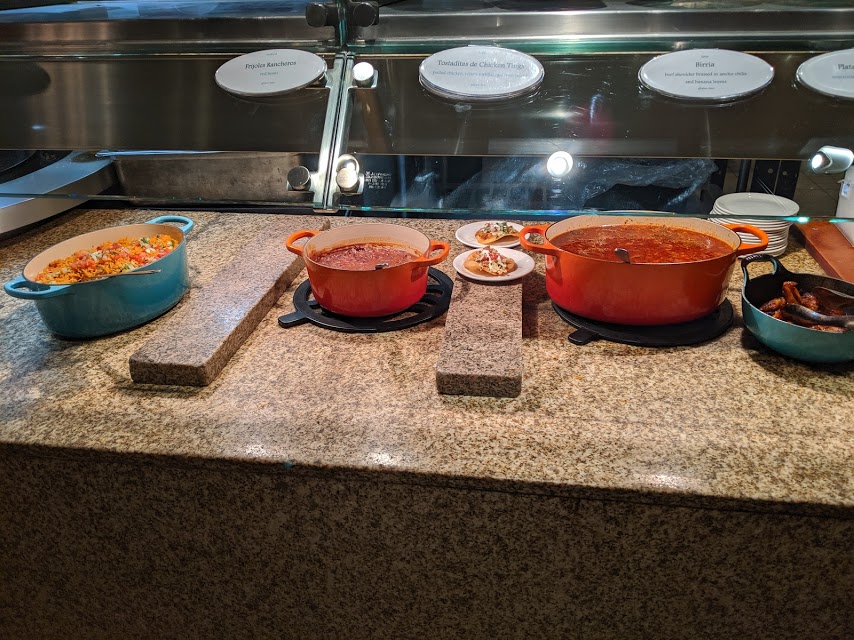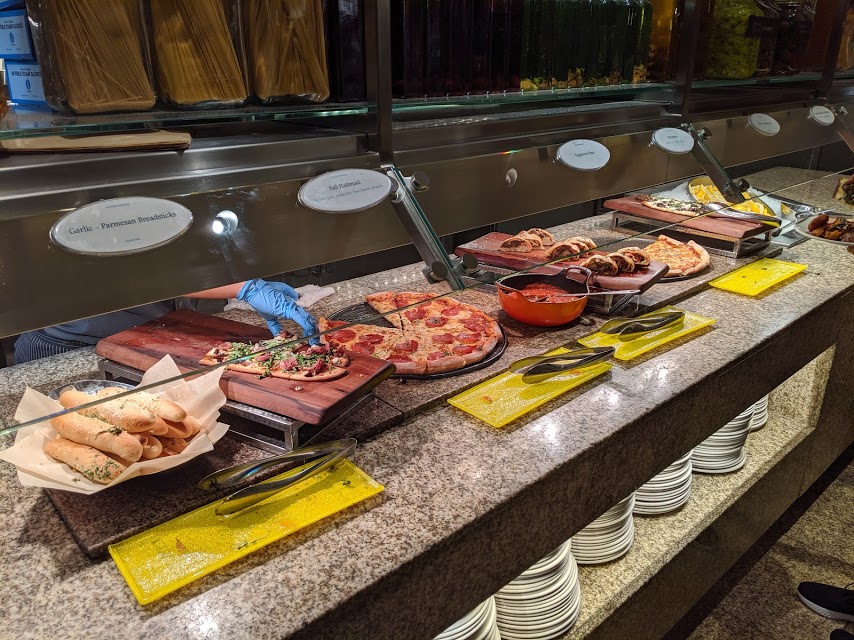 Part of the Italian section, I didn't take a picture of the other Italian section. I should have, because there was a really delicious garlic bread with truffle ricotta cheese that I couldn't get enough of.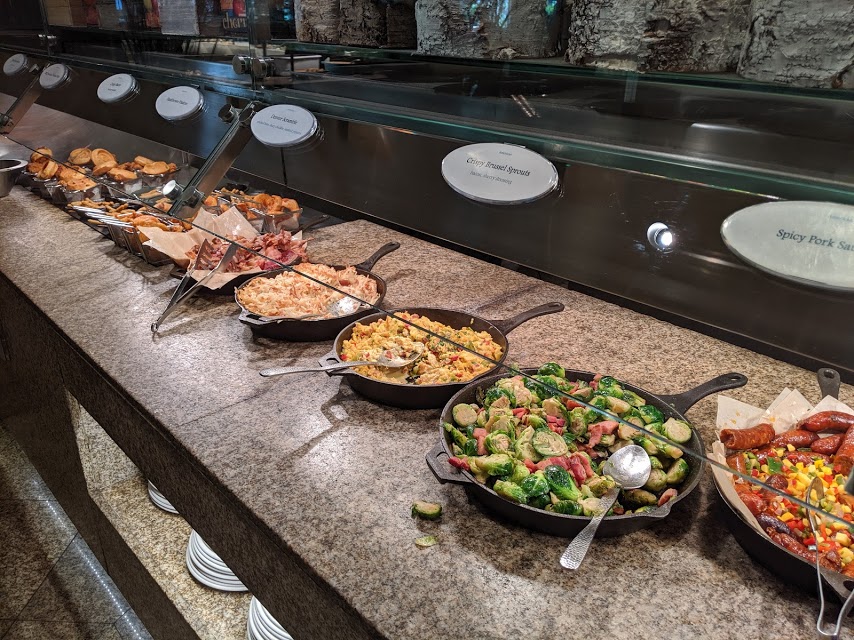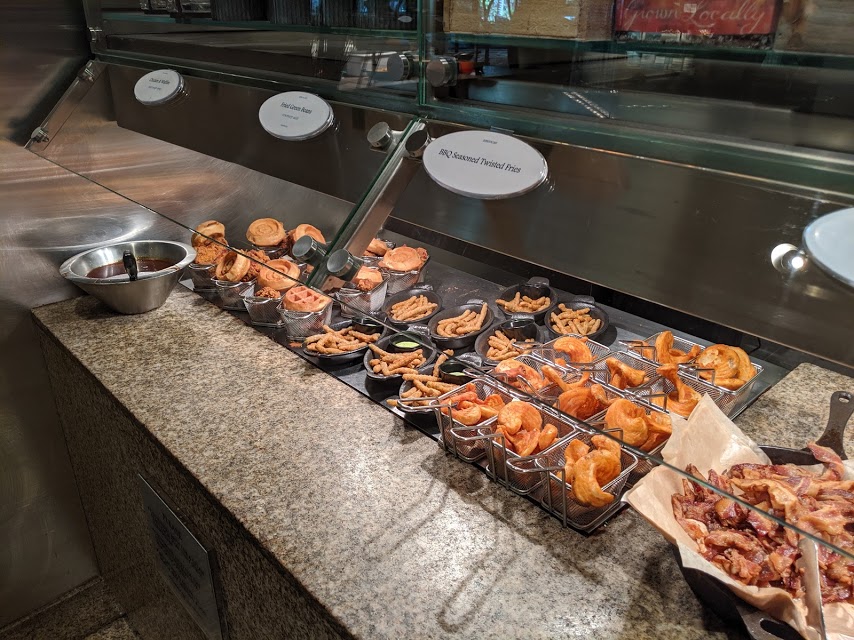 I liked the individual frying baskets that they had. They looked nice and also kept things more organized!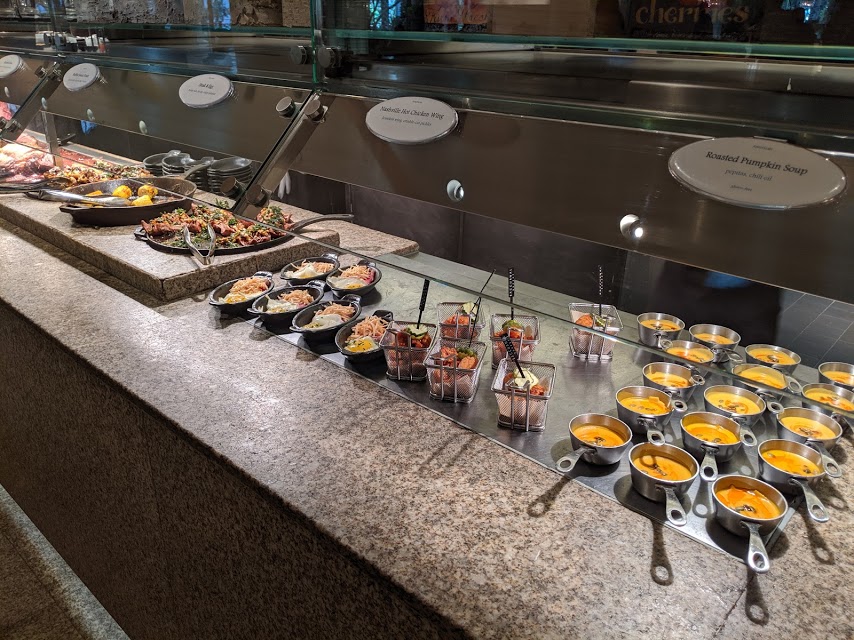 More breakfast/lunch items!
One of my biggest regrets here was loading up too soon on the lunch food, when I should have saved more room for dessert!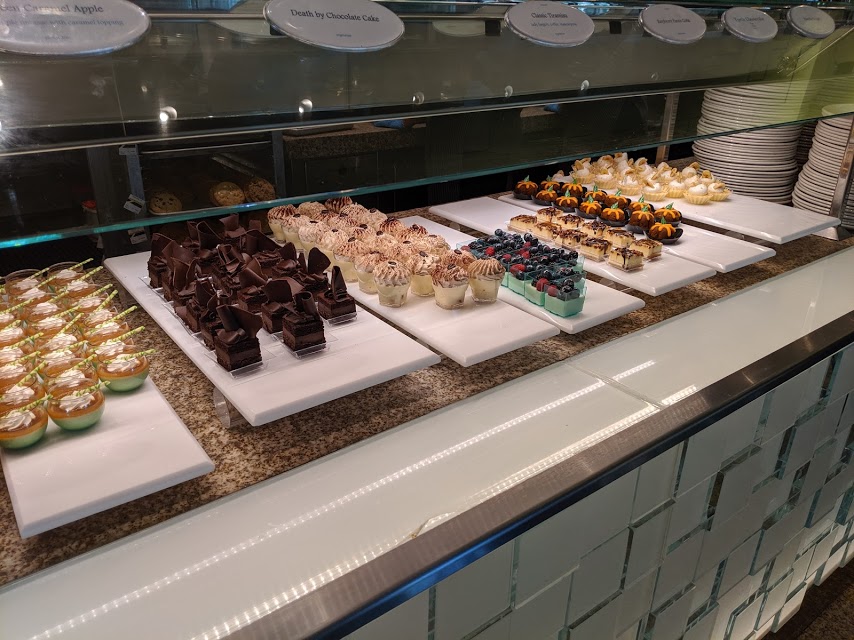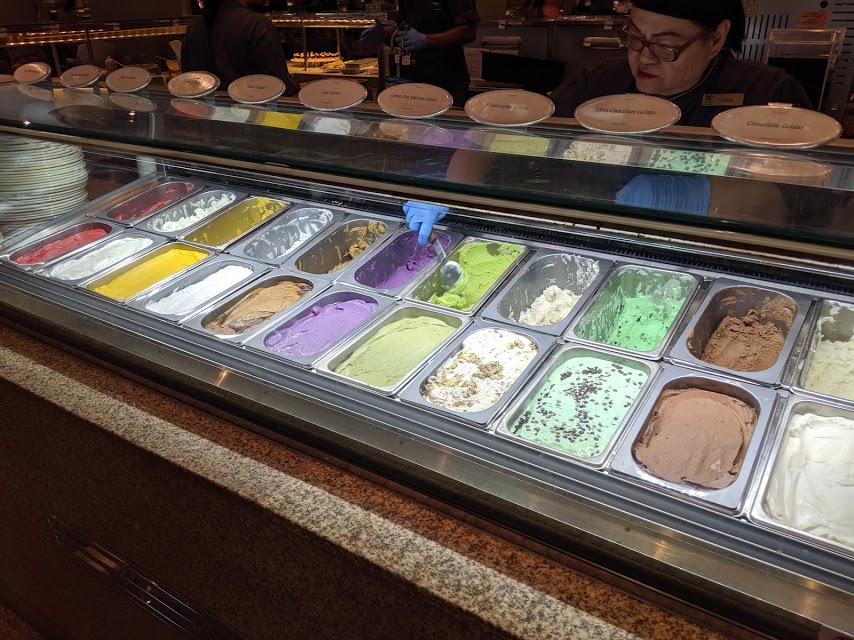 Unlimited ice cream! I was way too full at this point, but I did ask for a sample of the ube ice cream. I've seen it around in Vancouver but was a bit wary of ordering it. It reminded me of taro bubble tea!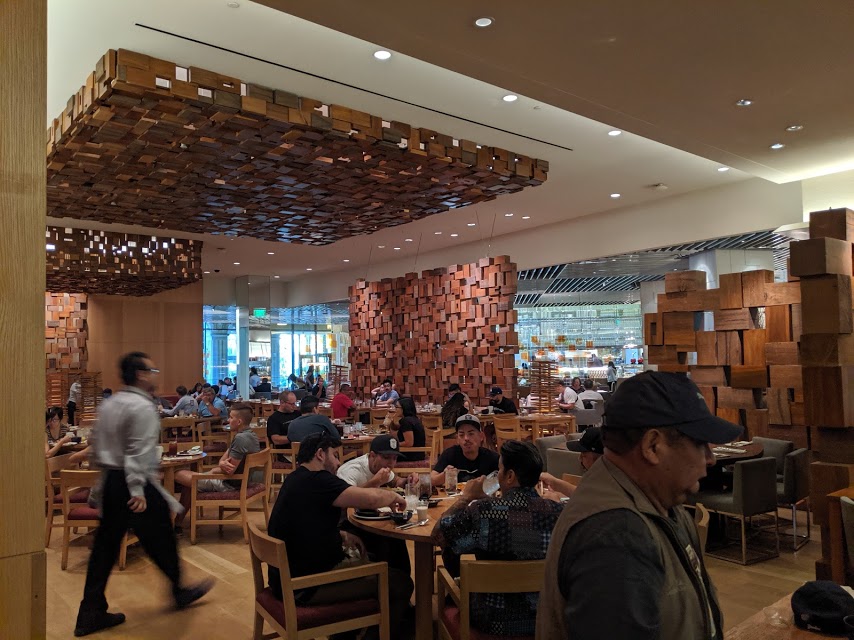 As mentioned above, I only included about half the food items that were offered during lunch. I don't want to make this a super long post. The quality of the food was alright, but a buffet is one of those rare things where quantity rules over quality.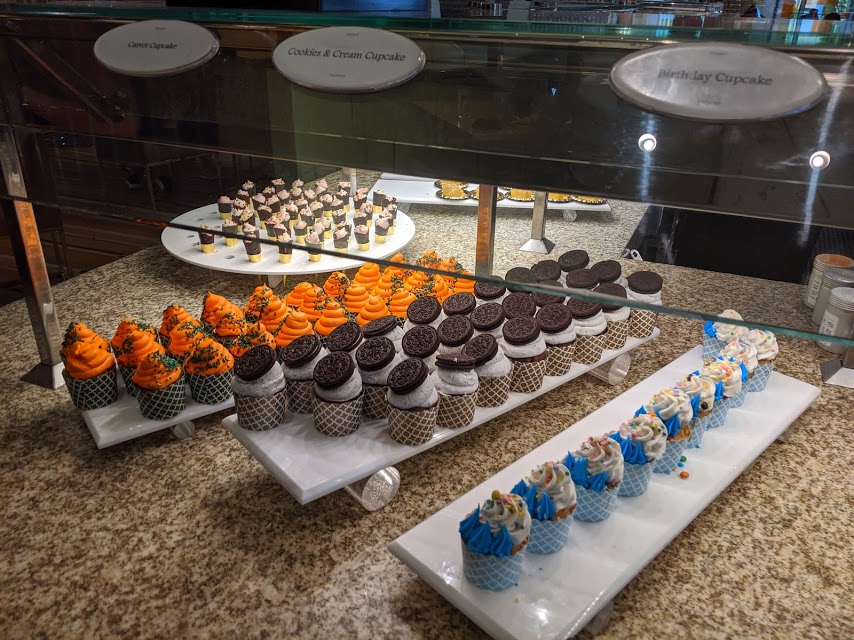 All in all, it was a great deal at $40 USD per person for lunch. We were so full for the rest of the day that we only needed a light dinner in the evening!
I'd recommend going to Bacchanal Buffet! Next time, I would pace myself slower and save more room for dessert!