Chau Veggie Express is a vegan Vietnamese restaurant, which is quite popular with both vegan/non-vegan people. Avocado and I have been talking about visiting Chau Veggie Express for at least 2 years now.. and we finally went this month! Woo!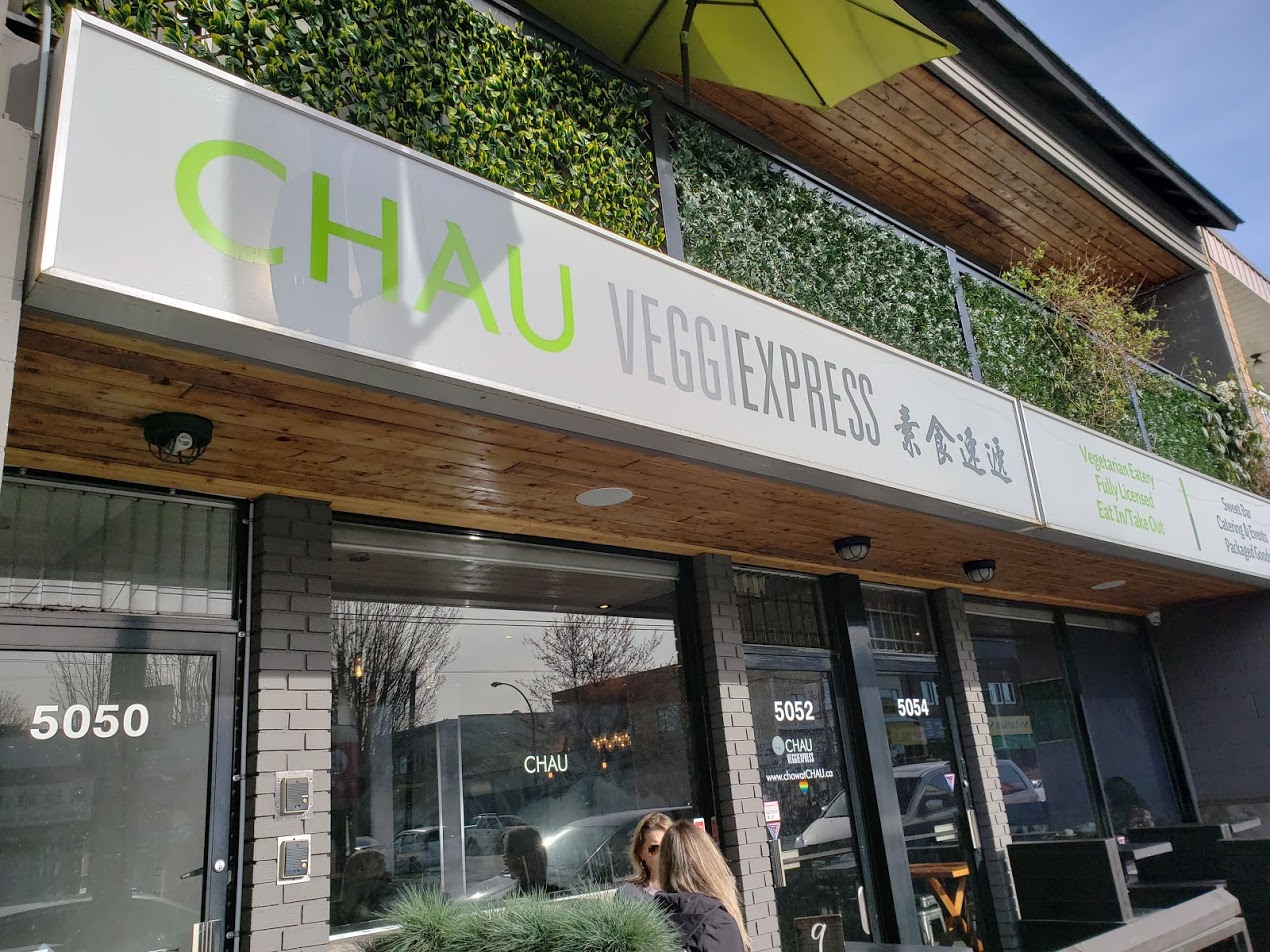 Chau Veggie Express is located on Victoria Drive, which you wouldn't expect because it's not really a hipster-fied area (yet). I ain't complaining though, because parking is free and easy to find in this area.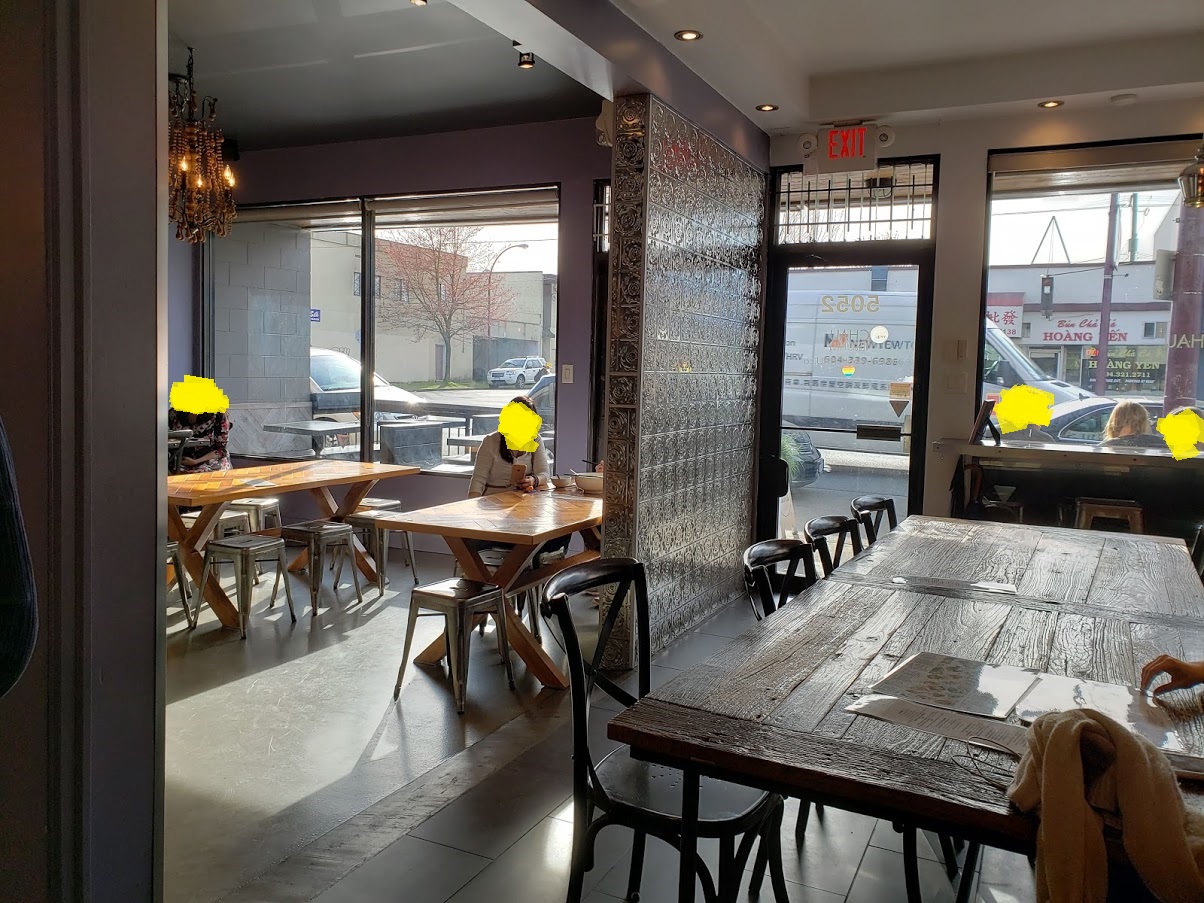 The restaurant is tastefully decorated, with many communal tables and a patio outside.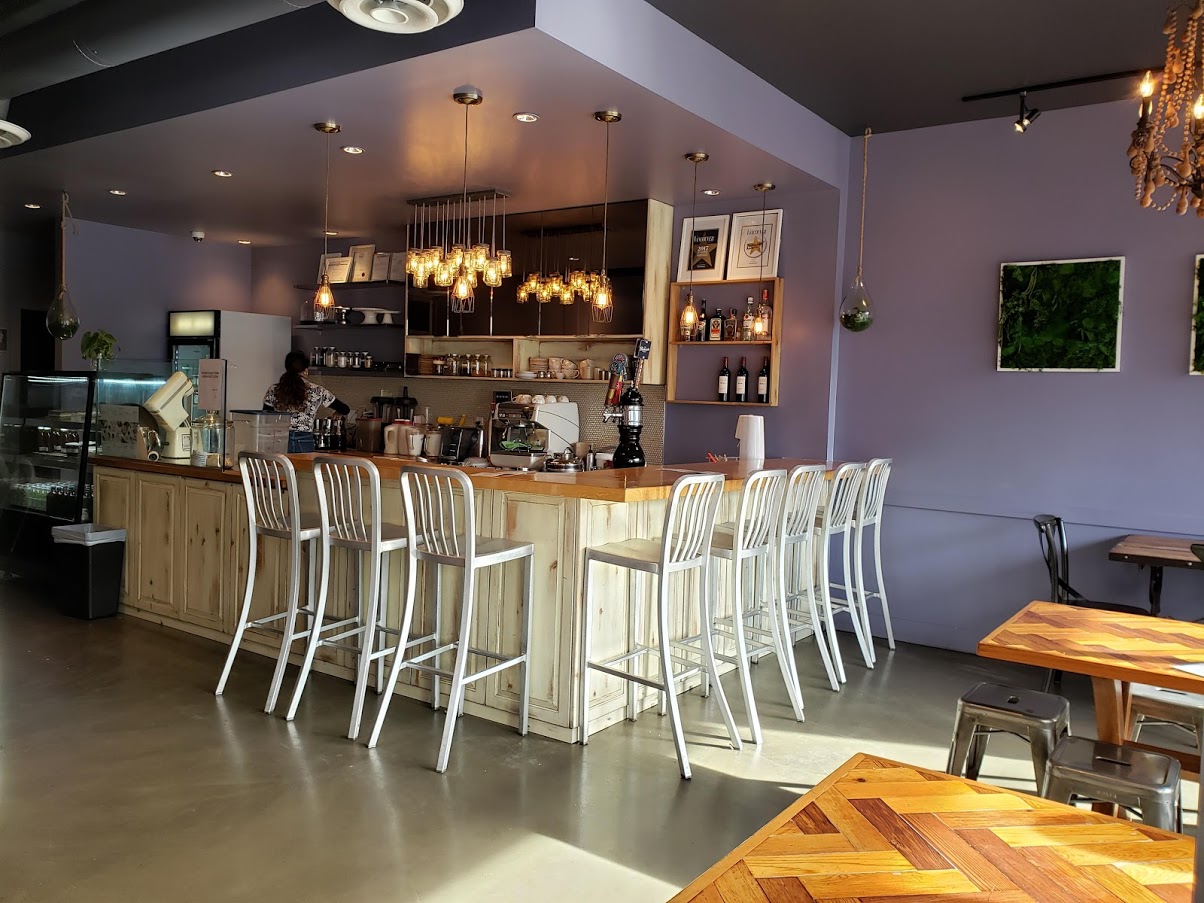 After ordering at the counter, they gave us a wooden slate with a number on it and our food arrived shortly afterwards. It was time to dig in!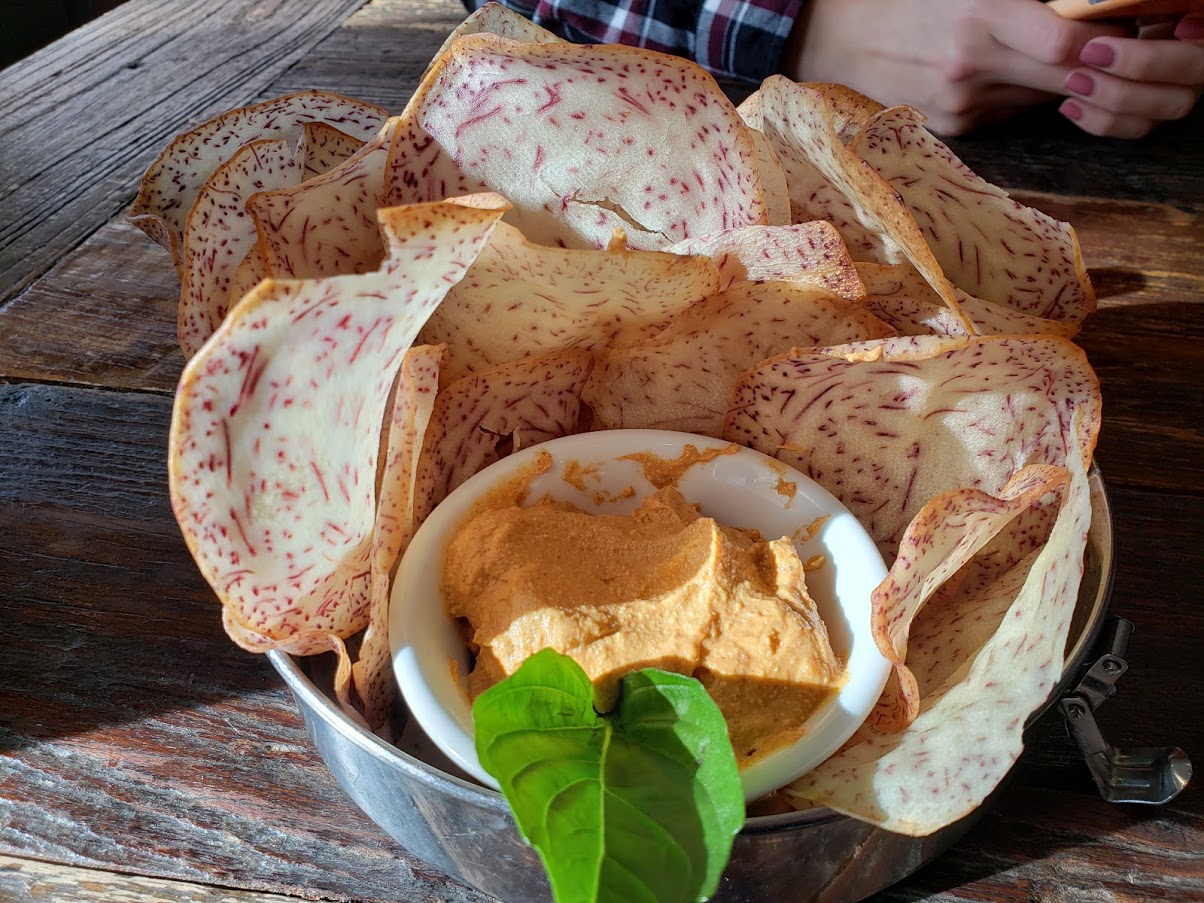 Taro chips: Avocado and I started with the taro chips, which we saw a lot of other tables order as well!
We both really enjoyed the dip, which was an organic tofu dip similar to the texture of hummus. There was a garlicky flavour along with some spice (due to the paprika).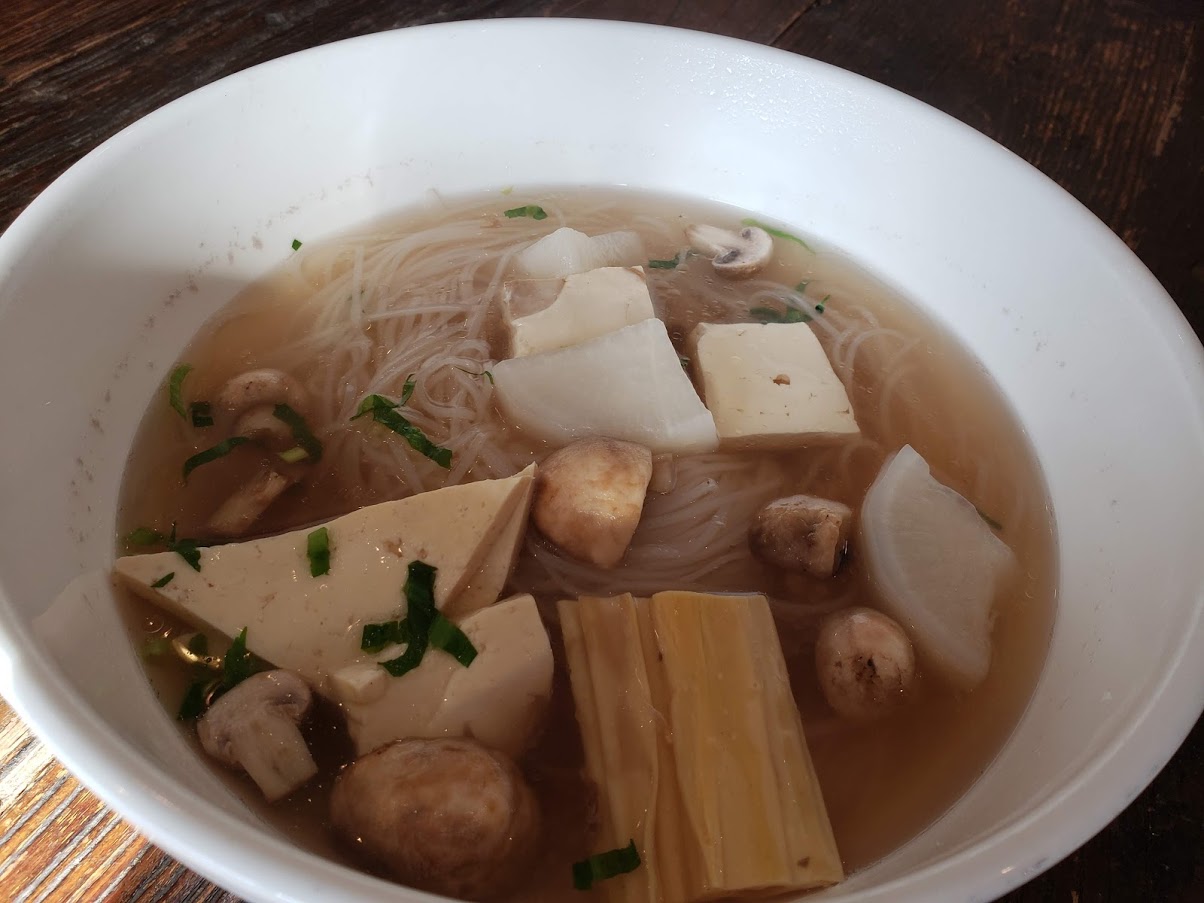 Candlelit lantern pho soup: Due to my digestive problems, I decided on just sticking with the traditional pho. I've never tried vegetarian/vegan pho before, so I wasn't really sure what to expect. If I'm being honest, my expectations were a bit lower.
But damn, was I impressed with this broth! It was very fragrant and in particular, there was a strong star anise flavour. While I was eating it, I kept thinking how did they manage to make vegan pho taste this good?
My only complaint would be that it was lacking toppings. For $11.75, I would have hoped to have more than a couple pieces than daikon, tofu, and 1 beancurd though…. I could have gotten a lot better value with regular pho, but you do pay a higher price because it's vegan.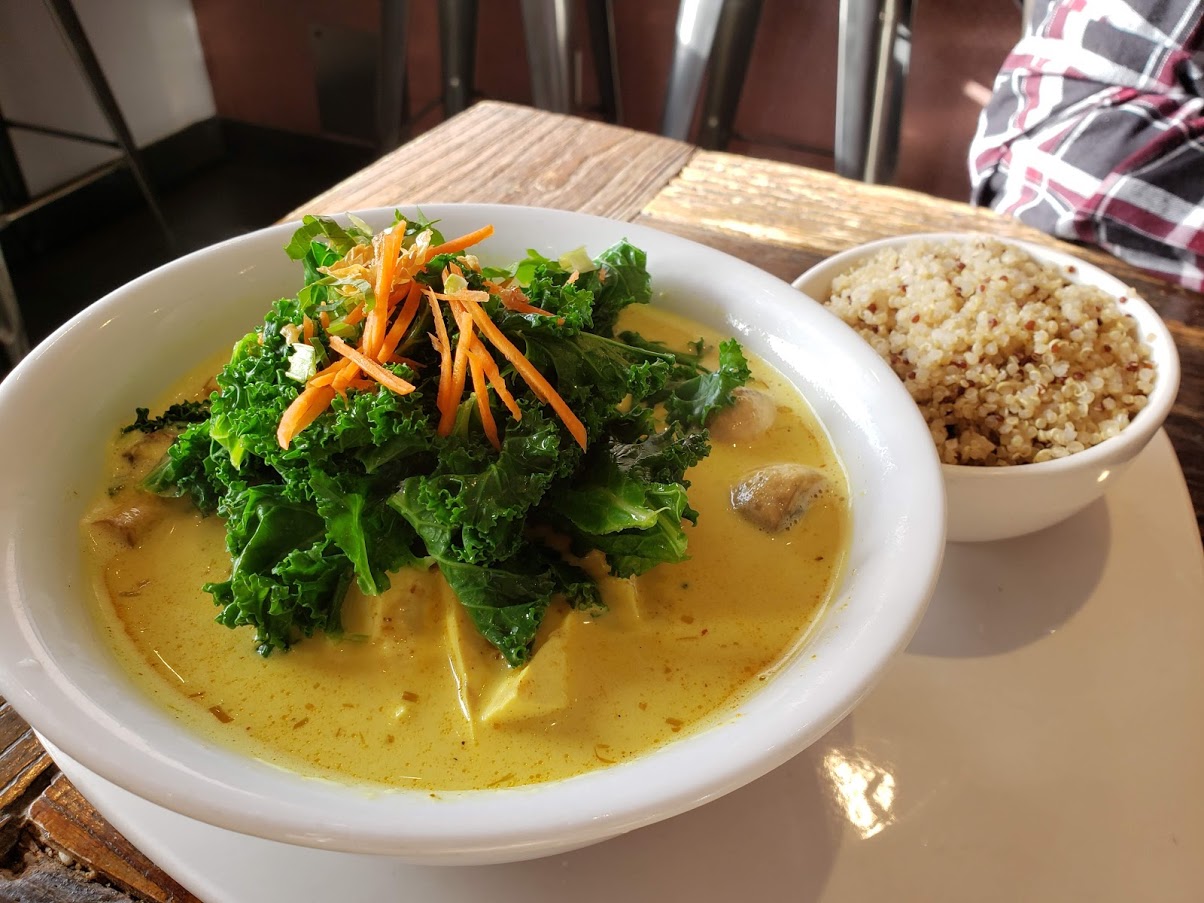 Golden temple soup: Avocado went with their curry soup and a bowl of quinoa! I had a spoonful of the curry and found it to be delicious as well. The curry was fragrant and sweet. It was on the lighter side as sometimes curries are thicker and creamier.
There was a generous amount of cooked kale on top, as well as some mushrooms, tofu, taro, and more things! A lot more toppings in this bowl compared to my pho.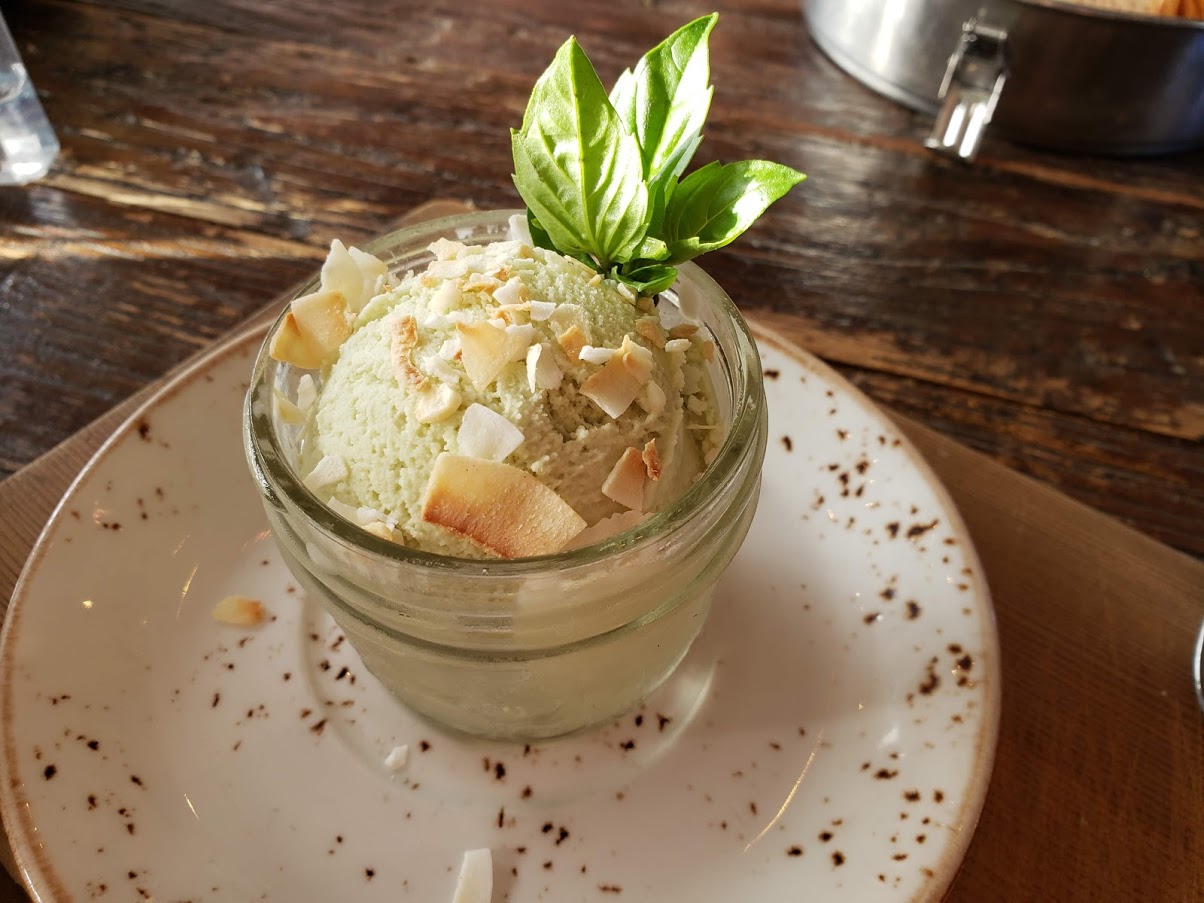 Coconut pandan ice cream: I heard their vegan ice cream is amazing, so I obviously had to try it! This was my favourite dish of the evening. The vegan ice cream was rich and creamy, due to the coconut milk. It was very refreshing and well rounded.
The toasted coconut chips on top was the cherry on top! I would stop by and order this ice cream to go.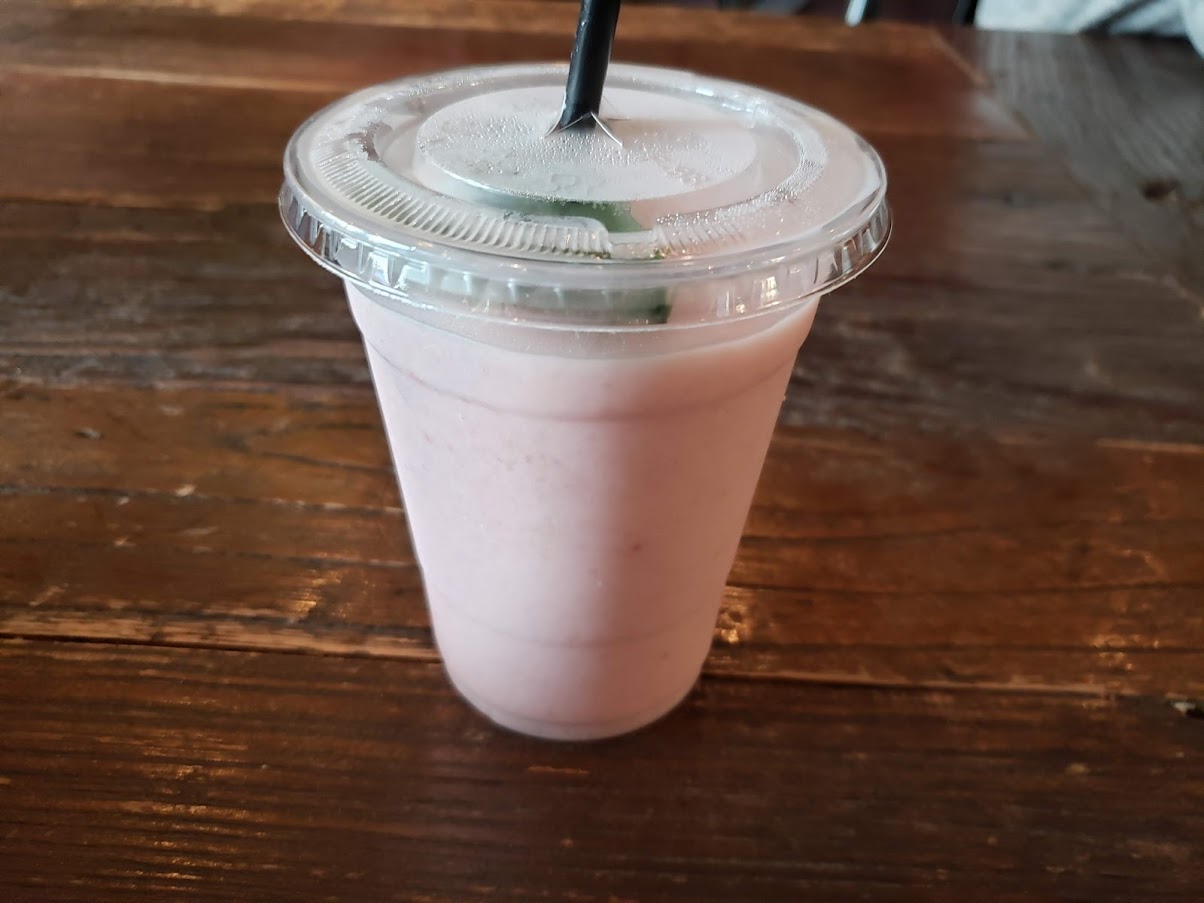 Strawberry lychee smoothie: Clearly, I wanted to try a lot of the menu that day! The smoothie was my least favourite and I wouldn't order it again. There were so many ice chunks in it which made it not enjoyable to drink. It had a tart flavour and was too watery.

All in all, we enjoyed our meal at Chau Veggie Express and were glad we finally tried it! It's not a place that I would come to regularly because prices are bit higher with not much substance and I like my meat dishes, but this place would be one of my top picks for vegan food in Vancouver.