This review is a long time coming because I have heard about Chewies for many years now. I've been eating more raw oysters lately and wanted to try a few places out. Honey and I came for the happy hour special. She's been here before and enjoyed it.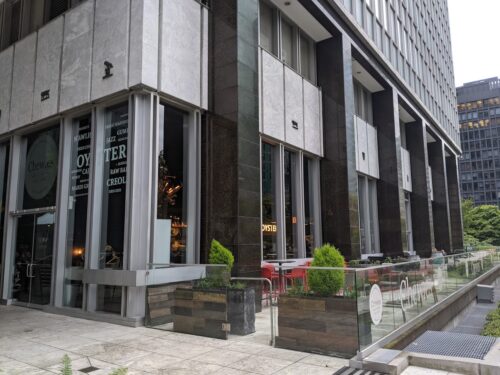 We went to the location in downtown by Coal Harbour. They are on the ground floor of an office building. The layout of the restaurant was long.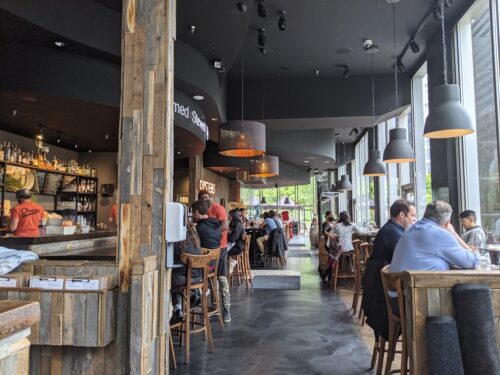 I normally don't review the washroom situation at restaurants but that would be my main complaint here. For the size of the restaurant, that only had two handicap washrooms for the whole restaurant. There definitely wasn't enough washrooms and there was always a line. One handicap washroom was hidden next to the hostess stand, the other down a hall behind a bar.It wasn't too busy when we came and the restaurant was operating on reduced COVID capacity, but there was always a line already.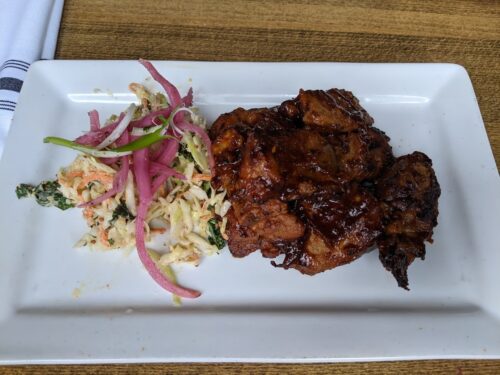 Sticky ribs: The ribs were part of the happy hour menu. I didn't have any, but it looked saucy and tender.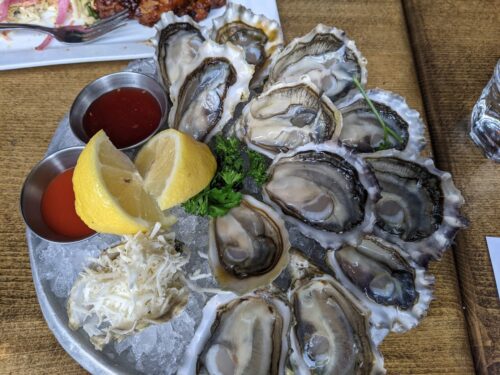 Oysters: The current happy hour deal is $1.50 oysters, which seemed to be the current going price for happy hour in Vancouver. I found the oysters to be alright, but I've had better. They were thinner than I was used to and one of them tasted a bit off.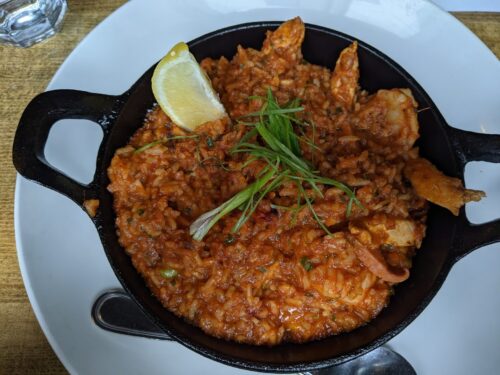 Jambalaya: The jambalaya was delicious. It was very flavourful with a good amount of chicken breast and sausage. I don't normally have jambalaya so I can't tell if it was authentic, but I found it to be delicious. The portion was pretty big and I packed some back for the fiance, who enjoyed it as well.
Although it wasn't entirely bad here, Chewies wouldn't be my first choice for happy hour oysters. If I was in downtown, there would be other places I rather go to for oysters. I wouldn't come downtown purposely for Chewies either. I've had better oysters elsewhere and the washroom situation is inconvenient.