Disclaimer: In light of COVID-19, I just wanted to say that I am doing my part and social distancing. This is a review based on contact-less delivery.
I know that you may want to go out and have fun, but it is crucial that we distance ourselves to slow the spread of the virus and flatten the curve before it gets worse. Yes, you may feel fine but you could be passing on the virus to someone who is immunocompromised or elderly that may not survive this virus.
---
After not having bubble tea for two months, we are on a roll with trying other bubble tea places lately! You can read my reviews on Dive In Dessert Bar and Good Day Good Time. Comebuy was the latest addition to our bubble tea adventures, but we found it to be meh.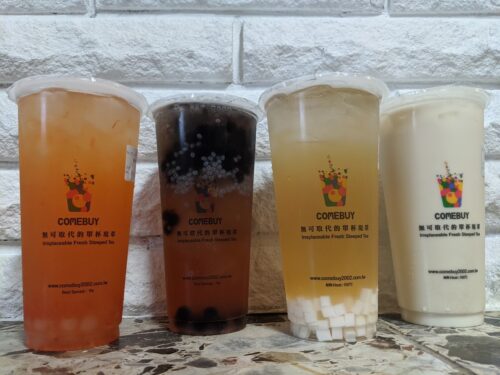 There are two Comebuy locations currently. We ordered delivery from the Burnaby location inside Crystal Mall, there is also a location in downtown!
One minor complaint I have is that their drink stickers were not labelled in Chinese, and not English. Especially if you have a large group order with many drinks or ordering delivery, not being able to read the label is confusing. I understand that their staff can read Chinese so it's easier for them, but it would be better to have both languages on customer-facing products so they can tell which drink is which.
We ordered four drinks to reach the free delivery minimum, and saved two for the next day!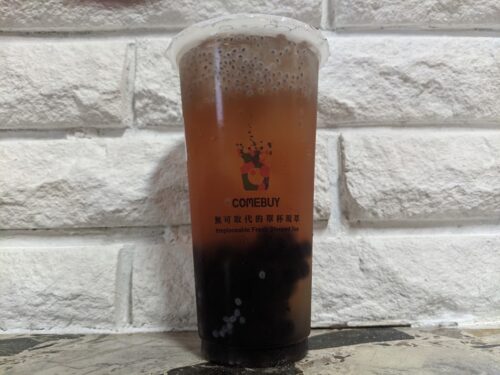 Sweet rose drink with basil seeds: I was happy to see that there were more than 2 drink options that didn't have caffeine or dairy! This drink sounded delicious, so I gave it a try. I also added pearls to it.
The drink was alright. Nothing special or extraordinary. The pearls were cooked well and chewy and I liked that there was a decent amount of basil seeds.
Lychee delight: The fiance loves his lychee, so he had to get this when he saw it on the menu. His drink was also alright, nothing special about it.
The lychee jelly that they used here was a bit different than most as you can tell from the photo but he didn't mind.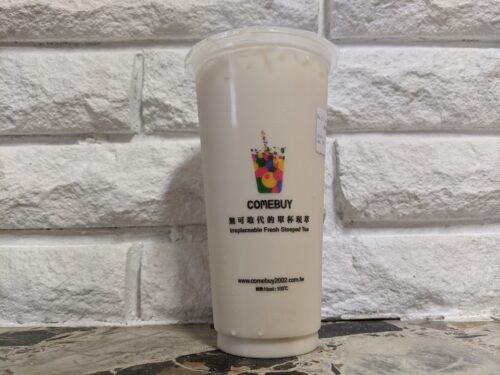 Neptune milk tea: The milk tea was pretty disappointing. I could already tell looking at the colour that it probably wasn't going to be that good.
The tea flavour was very light. In addition, the drink also wasn't milky enough. It wasn't as disappointing as Good Day Good Time's milk tea, but we still weren't impressed with this drink.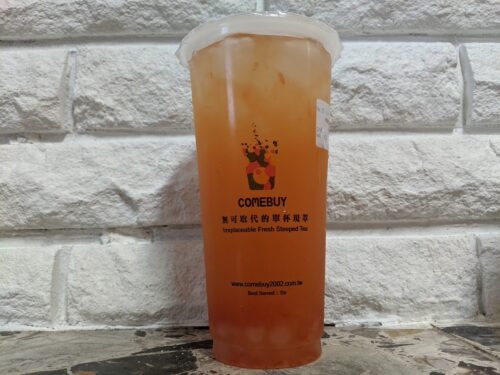 Grapefruit lemonade: The last drink we tried was the grapefruit lemonade. Again, it was alright. Nothing particularly good or bad about it.
All in all, the drinks that we ordered were alright (except for the milk tea). It was a forgettable experience and not a place where I would be craving their drinks anytime soon.
With so many bubble tea options in the Lower Mainland these days, Comebuy does not sit high on my list but I wouldn't mind getting it again if someone wanted to go!