You may be familiar with the original Tentatsu restaurant in East Van, by Hastings and Nanaimo. Tentatsu recently just opened their second location in Burnaby, about a 8 minute drive from the original!
The boyfriend and I decided to try it on a whim one evening.
In addition, Tentatsu was having a 10% grand opening discount! Perfect time to try it out and see if it matched the original.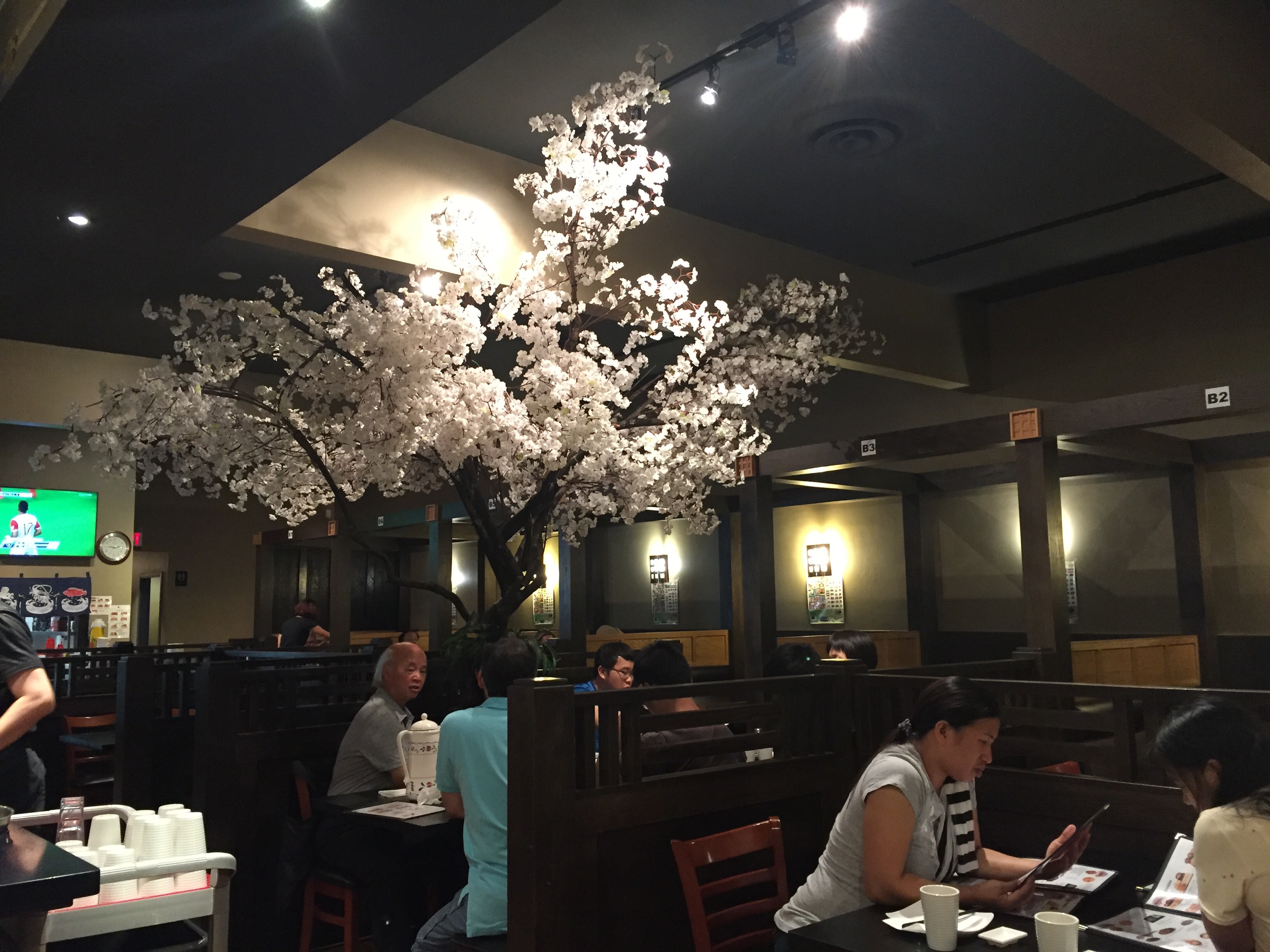 The restaurant itself is really big and spacious. It reminds me of a dance hall and is good for large groups.
Compared to the original location, I liked the service here a LOT better. Thinking about the service at the original makes me so angry because of how atrocious it was.
The staff weren't friendly, but quick and efficient enough. Or maybe because I have such low standards from the original Tentatsu that I thought their service was decent (actually, this is definitely the case).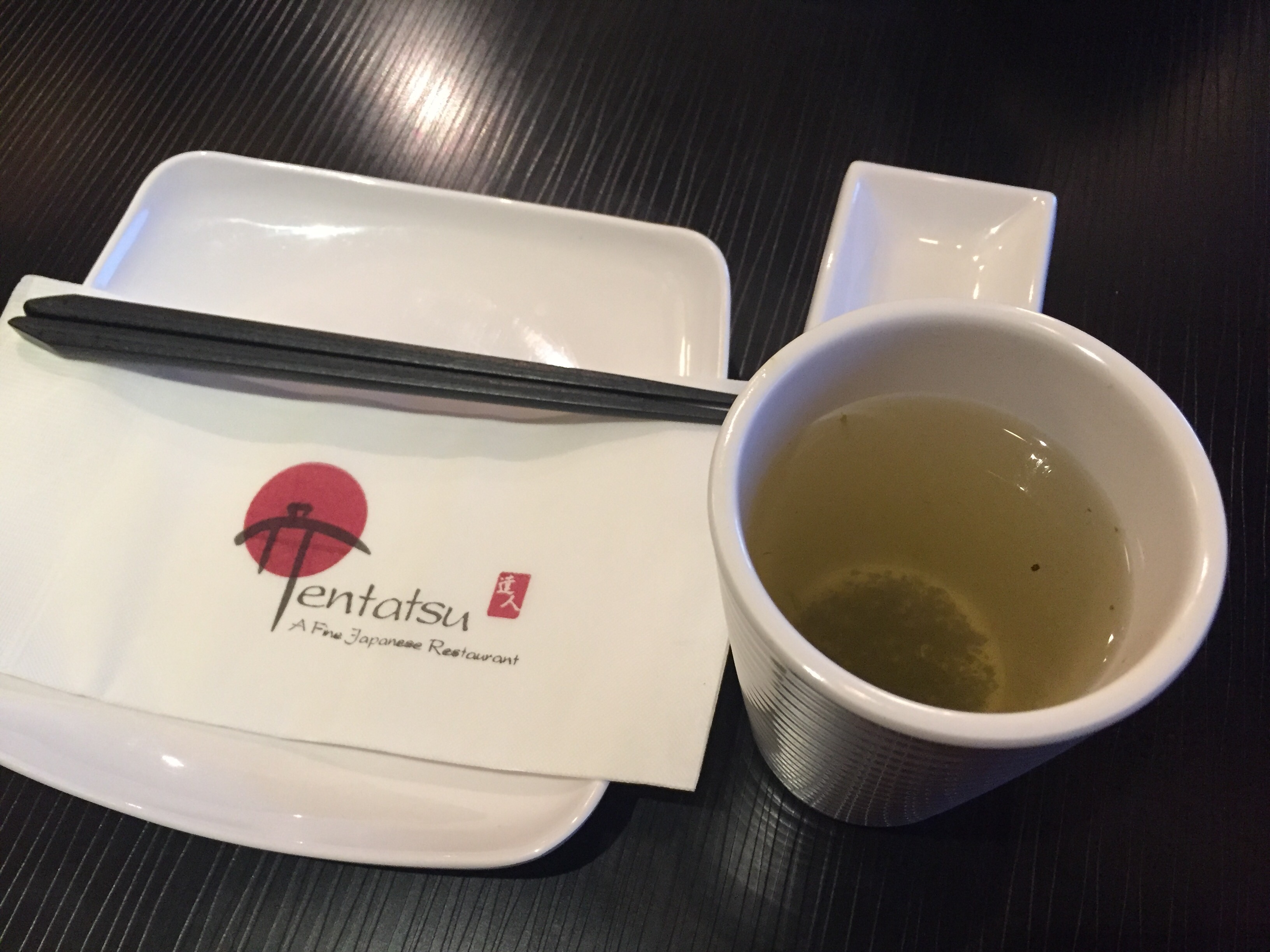 We were also impressed with how they served quality genmaicha tea (Japanese match green tea w/ brown rice) for free!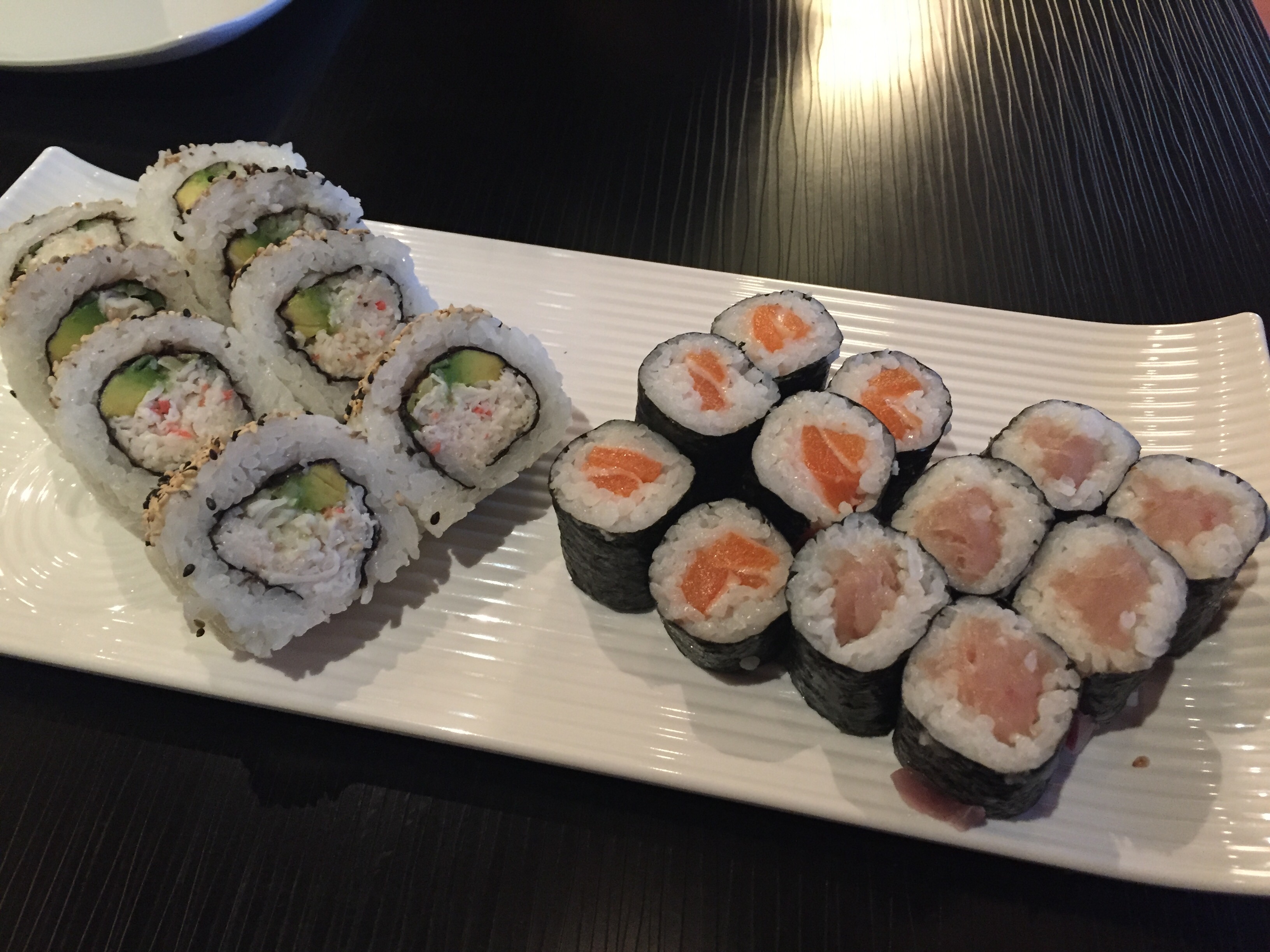 I was happy when our food came quite quickly, unlike the original location where my mom and I waited almost 30 minutes when it wasn't that busy.
California roll: The California roll was decent, and tasted fresh. It has a good about of ripe avocado inside and topped with crunchy sesame seeds.
Salmon roll: The rice in the salmon roll was still warm, but it was good nonetheless.
Tuna roll: The tuna roll was decent as well, no complaints about it!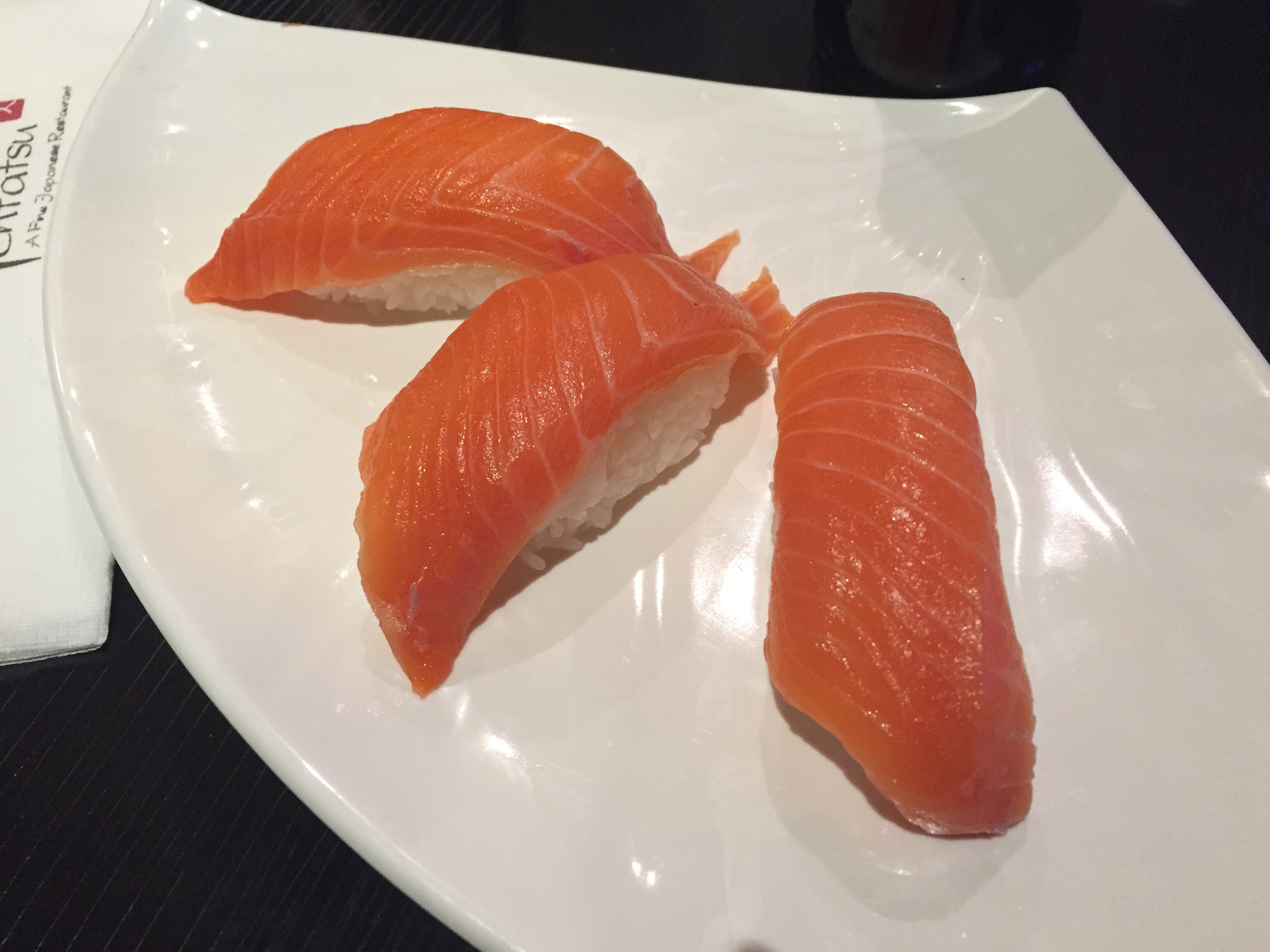 Salmon nigiri: I only wanted one to try their sashimi, but the boyfriend insisted I order 3. You will soon see why it was not a good idea!
The sashimi had a slight fishy taste to it and was fresh. Lately, I've been tasting 'sashimi' that has the texture of sashimi, but no taste. So, it was a relief when there was a slight salmon taste!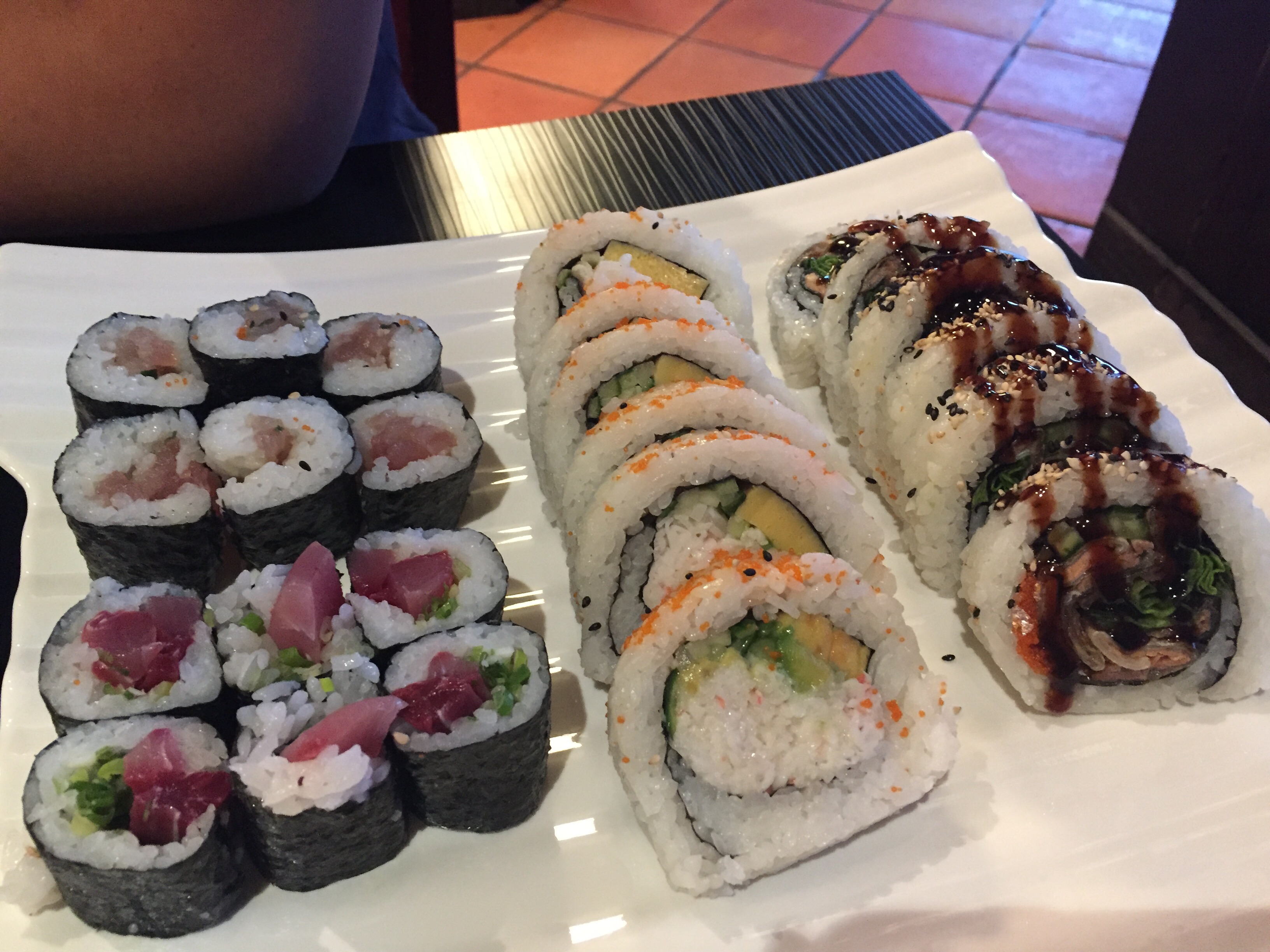 Negitoro roll: We were dissappointed with this roll because it barely came with any tuna. However, the tuna was fresh and tasted good! There was only a few measly pieces of green onion inside.
Negihamachi roll: I didn't try this because I was too busy trying to finish the other dishes. The boyfriend thought it was okay, but could have used more flavour. Again, the rice was slightly warm.
House roll: The house roll was pretty decent! As with all the rolls, it tasted fresh. It is basically a large California roll with tamago and masago.
BC roll: Nope, not as good as Uomo next door. The salmon was a bit dry and bland and way too fishy.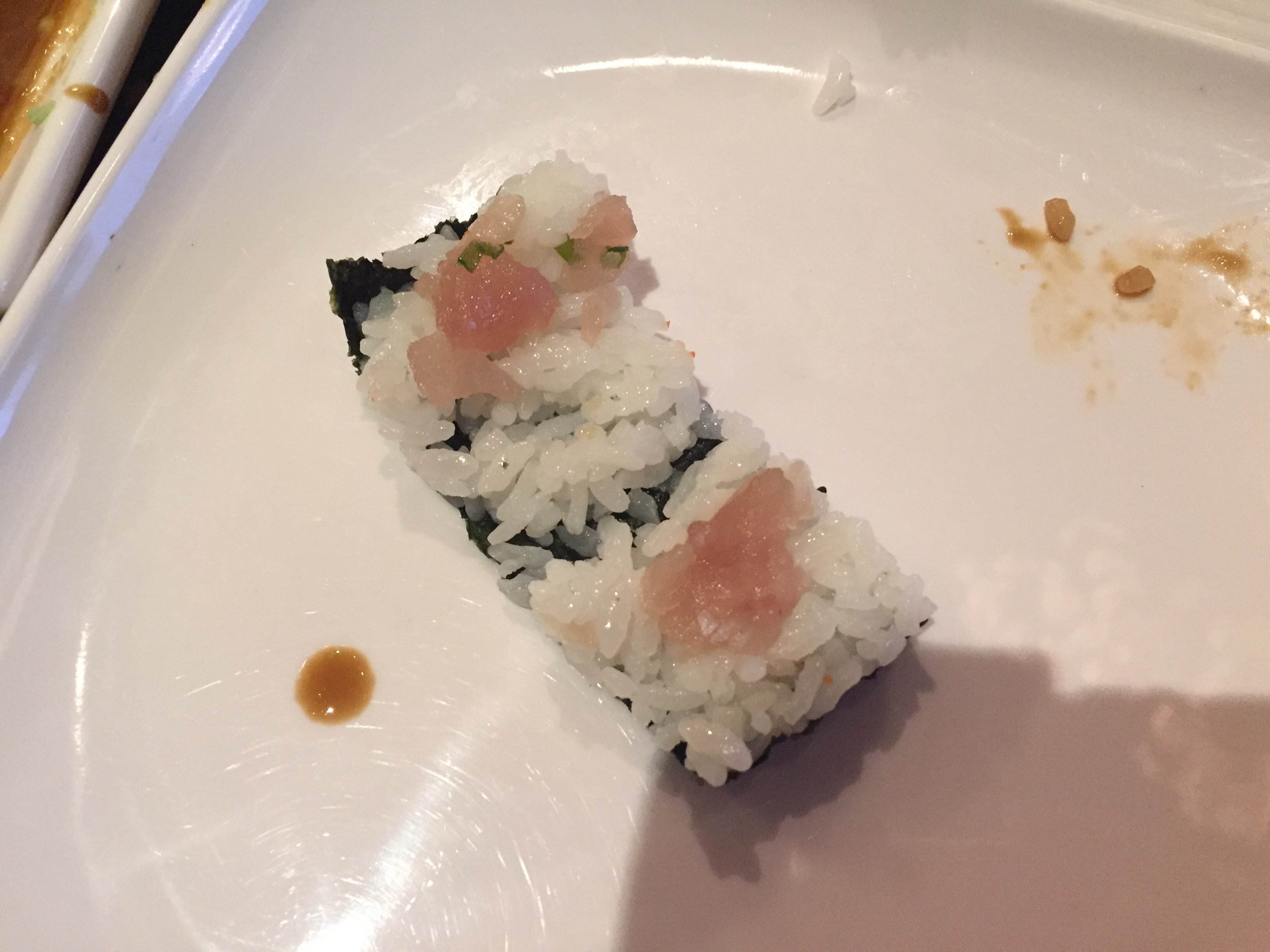 Here is a picture of the negitoro roll. You can see the small amount of tuna compared to rice, and how little onion there was.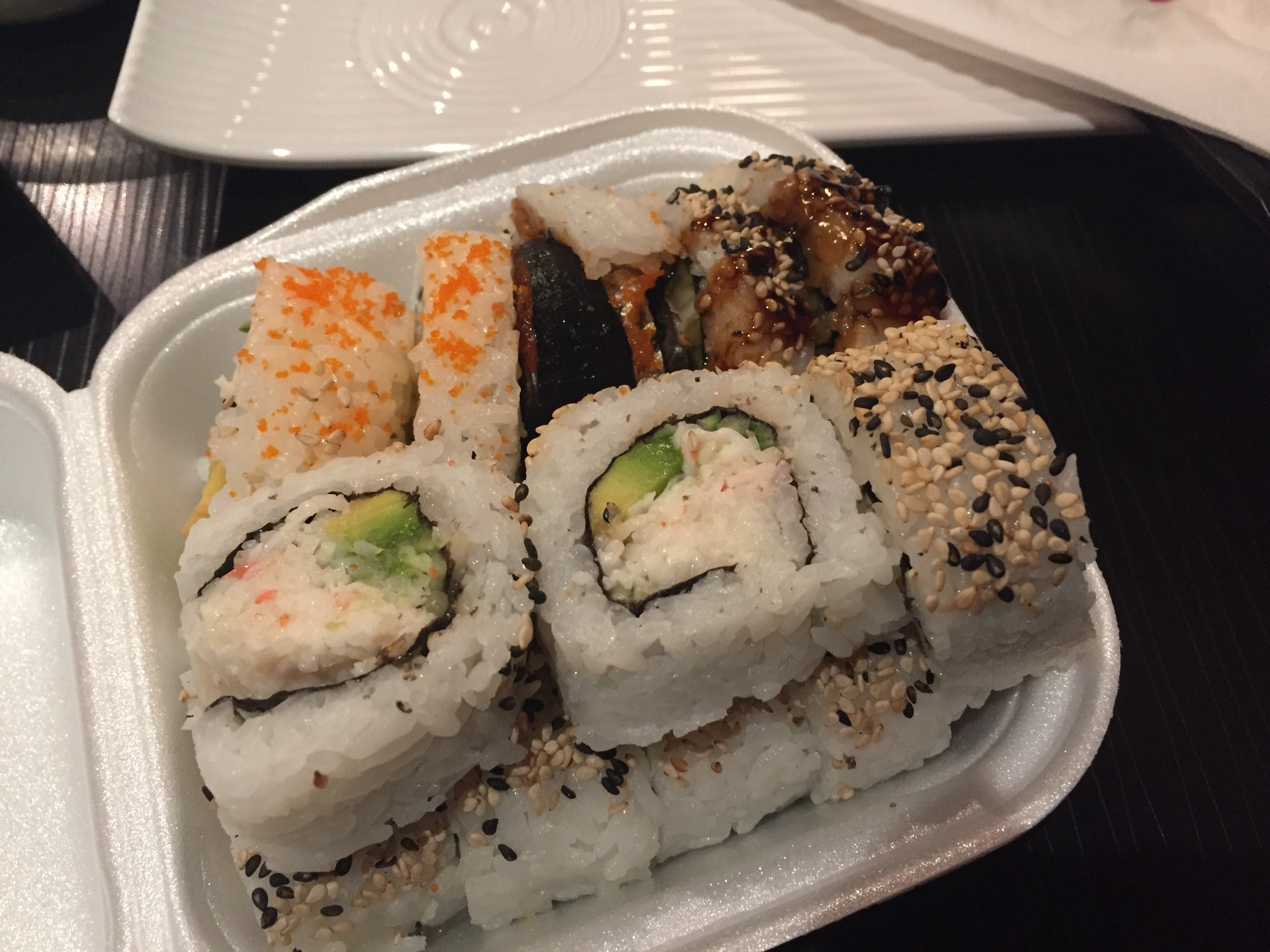 With a seemingly negative review, would I come back? Yes! Although it's not the BEST, the prices are amazing for what you get. Service is quick and efficient too.
We ordered all this food, with so much leftovers for $25 including tip and tax! Granted, there was a 10% opening discount but $27-29 for all this food is really cheap. It's a good option for a quick bite in the neighbourhood!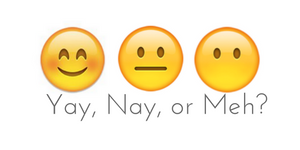 Yay!