I have always been a big fan of Ebi-Ten, having gone there many times in the past decade. I wrote a previous review on it 1.5 years ago if you may remember. Usually, I don't write re-visit posts if I've already written something in the past 2 years ish, but our delivery experience recently was disappointing that I wanted to share.
Ebi-Ten is a Japanese fast food restaurant in downtown. It is pretty small, and mostly for quick meals. There are a lot of these places in Japan but not many in Vancouver. From what I remember, they only serve hot meals such as rice bowls or noodle soup, and don't have sashimi or rolls. Manpuku Bento opened up recently this year which has a similar style as Ebi-Ten, they are the only other restaurant I can think of that has Japanese style fast food.
Since we enjoy Ebi Ten so much in person, we thought we'd get delivery! However, it ended up being so disappointing that we wouldn't get delivery again probably.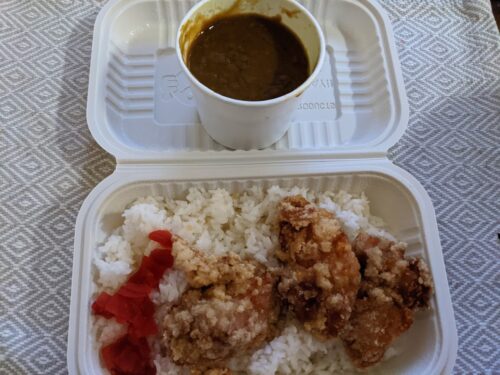 Chicken katsu curry combo: The fiance went with the chicken katsu. The curry was delicious and comforting. You really can't go wrong with Japanese curry. Most Japanese curry is made from the instant packets so they taste the same. This means that it's pretty easy to make at home but sometimes you just want curry quickly!
The size of the chicken katsu was disappointing though. Compared to Manpuku, the chicken pieces were pretty small. It was not worth the price although they were crunchy and flavourful.
In addition, Ebi Ten forgot the miso soup that came with the combo.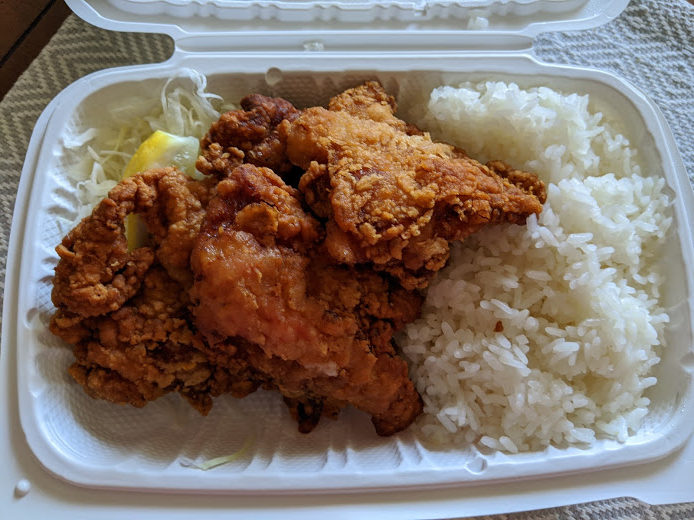 For size comparision, you can see how much more chicken we received at Manpuku. It's hard not to compare the two places!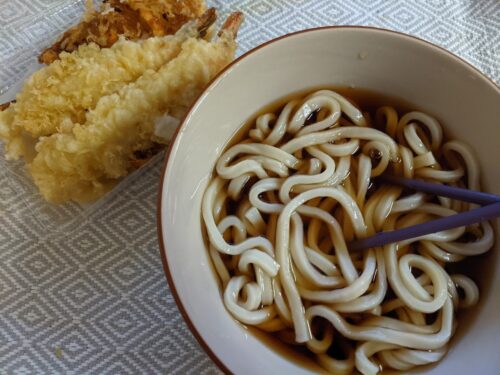 Tempura udon: Continuing on the disappointment, my tempura udon was pretty disappointing too. The size of the udon was small and not filling.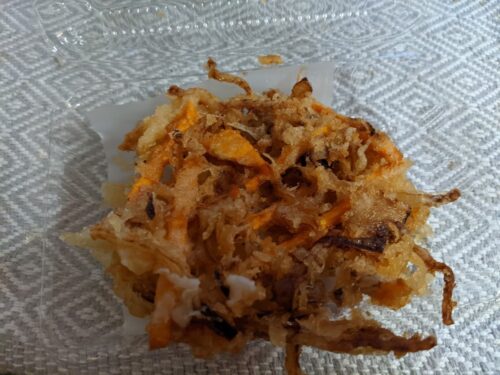 The tempura udon came with 2 pieces of shrimp tempura, and a vegetable patty that was a mix of chopped carrots and onions. I haven't seen tempura served like this! Taste wise, the tempura was pretty good and still crunchy but again, it wasn't filling. For the price, it was definitely not worth it and I was disappointed.
Overall, we were disappointed with Ebi-Ten's delivery despite having many great meals in-person previously. The portions were small and not worth the price.
Sometimes, restaurants aren't as good for take out/delivery and Ebi-Ten would be one of those. If we were craving Japanese rice bowls, we'd be better off having Manpuku for delivery instead. I would still go to Ebi-Ten in person though.