It has been awhile since Sangria and I spent some one on one time together due to conflicting schedules. Sigh, as we grow older it's so much harder to make plans with people. Anyways, she randomly texted me one afternoon and we were both free in the evening that day! Yay! After spending the afternoon discussing on where to eat, we still had no idea. Even when we got into the car, we had no idea. Even when we started DRIVING, we had no idea LOL. Rip.
So anyways, as we were in the car, she mentioned that there was a Groupon for Mr. Chili, a Szechuan noodle place that opened about a year ago. Sure, let's go there. After buying the Groupon in the car, we parked, and the restaurant was closed on Mondays. LOL! At this point, we decided to just go across the street to Hiro Sushi because we were hungry and had no better ideas.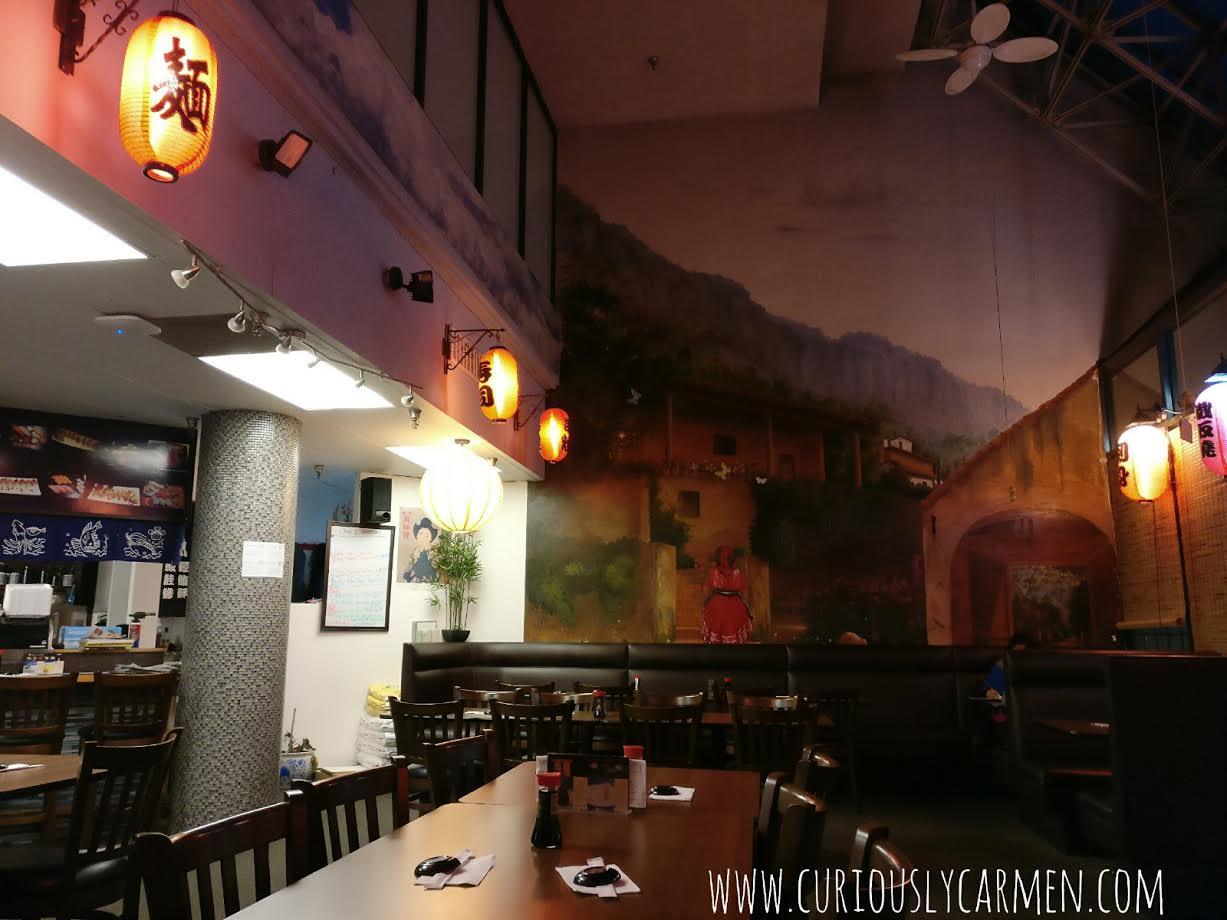 Hiro Sushi is hard to miss when you're on Hastings. It is right on the border of Vancouver and Burnaby on Boundary Road, underneath the apartment complex. The signage is bright yellow. It's right in my neighbourhood, but I've never gone because there are so many sushi restaurants to pick from! That, and I read some reviews on it which said it was average, so I never bothered trying it.
The restaurant used to be an Italian place I believe, and they ended up keeping the murals. The restaurant felt pretty comfortable and was clean, with nice and high ceilings.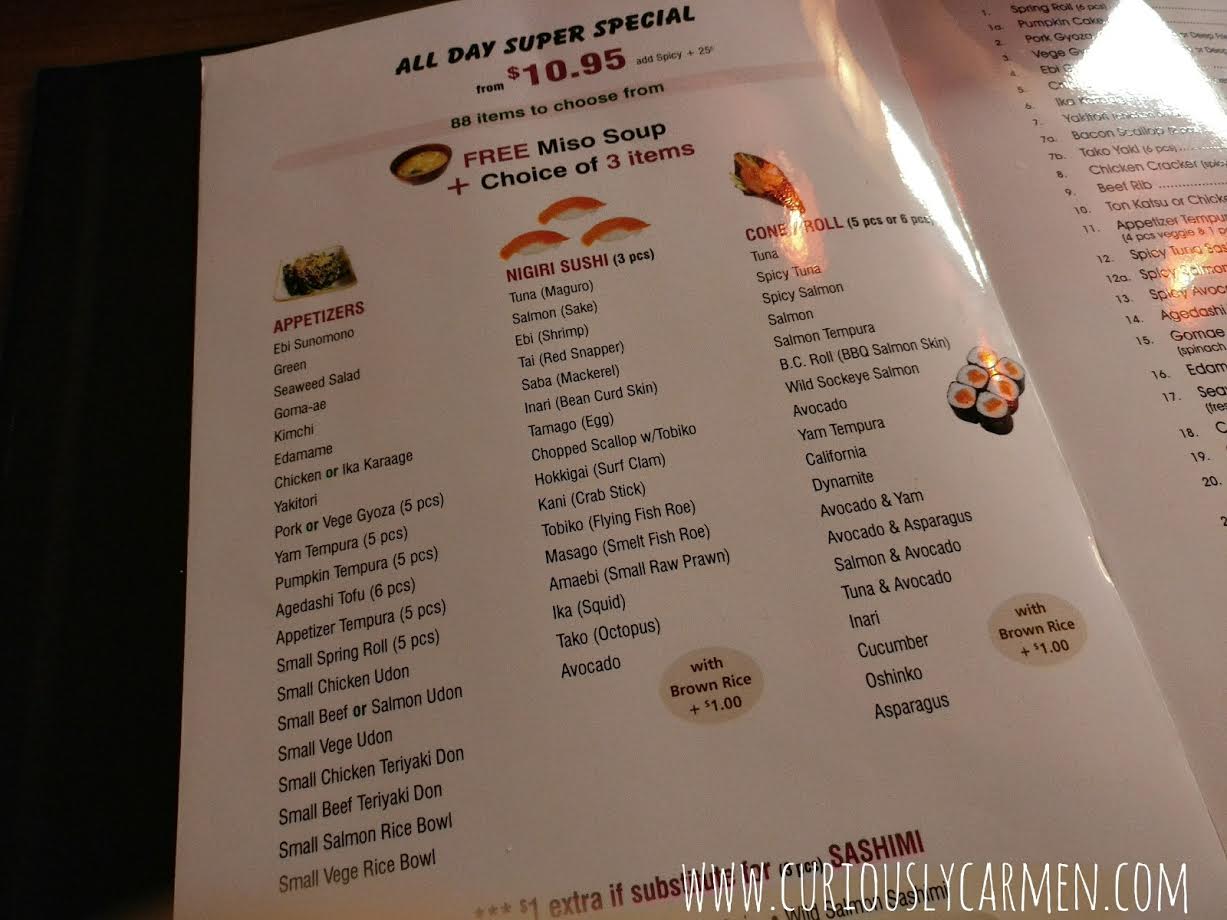 We both got the "All Day Super Special", which was $10.95 for your choice of three items and a free miso soup. I chose this instead of doing a la carte because the options seemed pretty good and worth the price.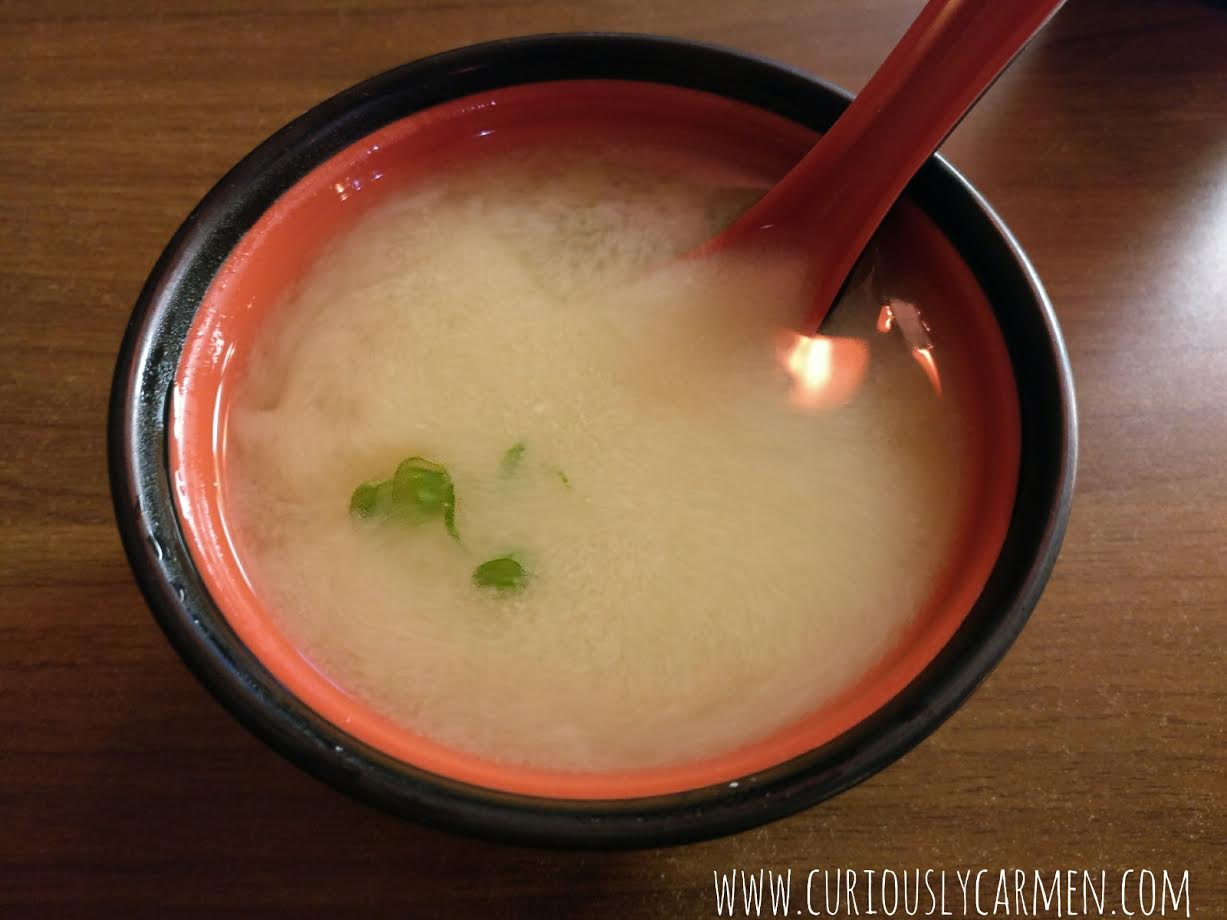 Miso soup, $10.95 combo special: The miso soup that came with the combo was pretty watery. Nothing special about it or worth noting.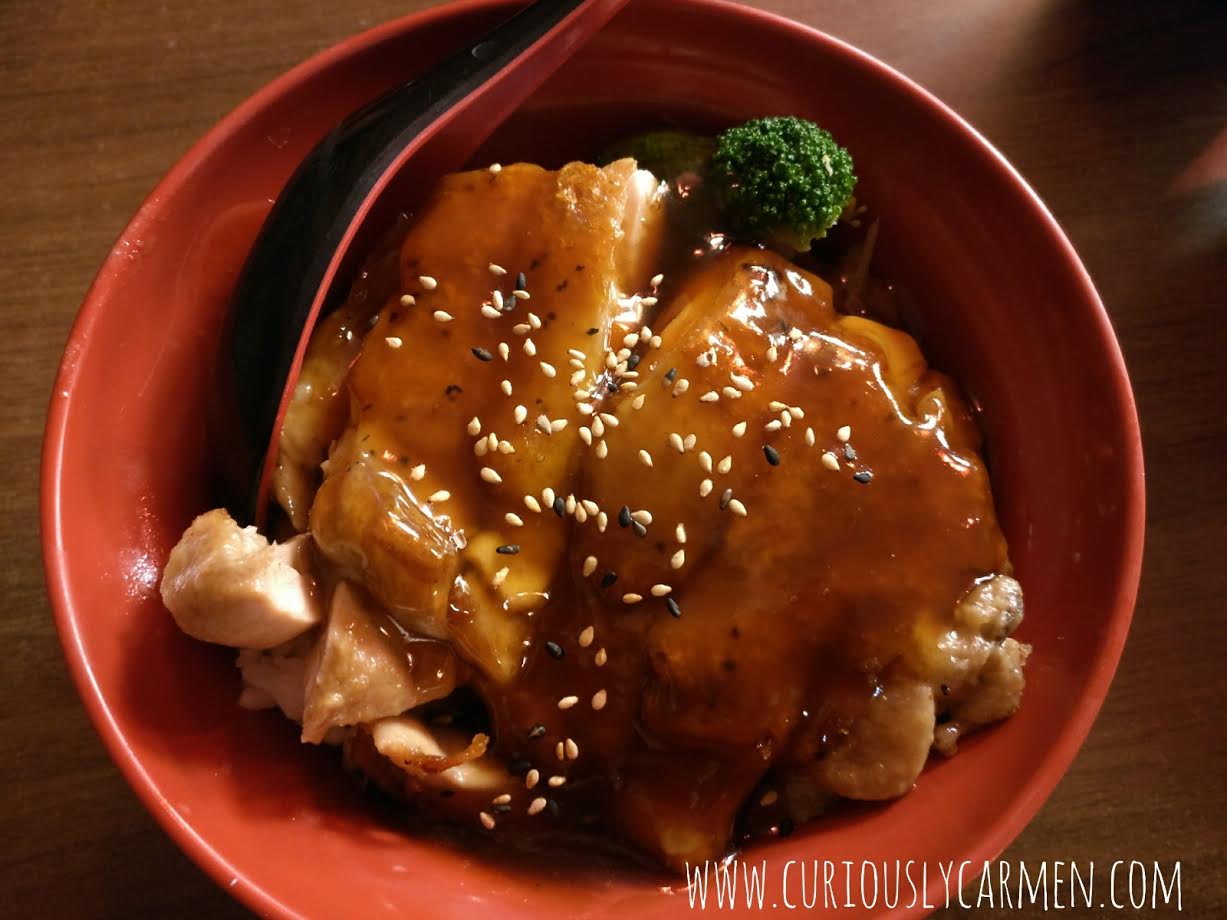 Small chicken teriyaki don, $10.95 combo special: For a "small" size, this was not small at all! I was expecting maybe just one of those small regular rice bowls, but this bowl was like the size of a soup noodle bowl. What a pleasant surprise!
It was delicious too. The chicken was lightly pan fried and tasted fresh. The teriyaki sauce was nice and sweet, topped with some sesame seeds. There was some veggies with the steamed rice as well. This dish really filled me up as I wasn't expecting it to be as big as it was.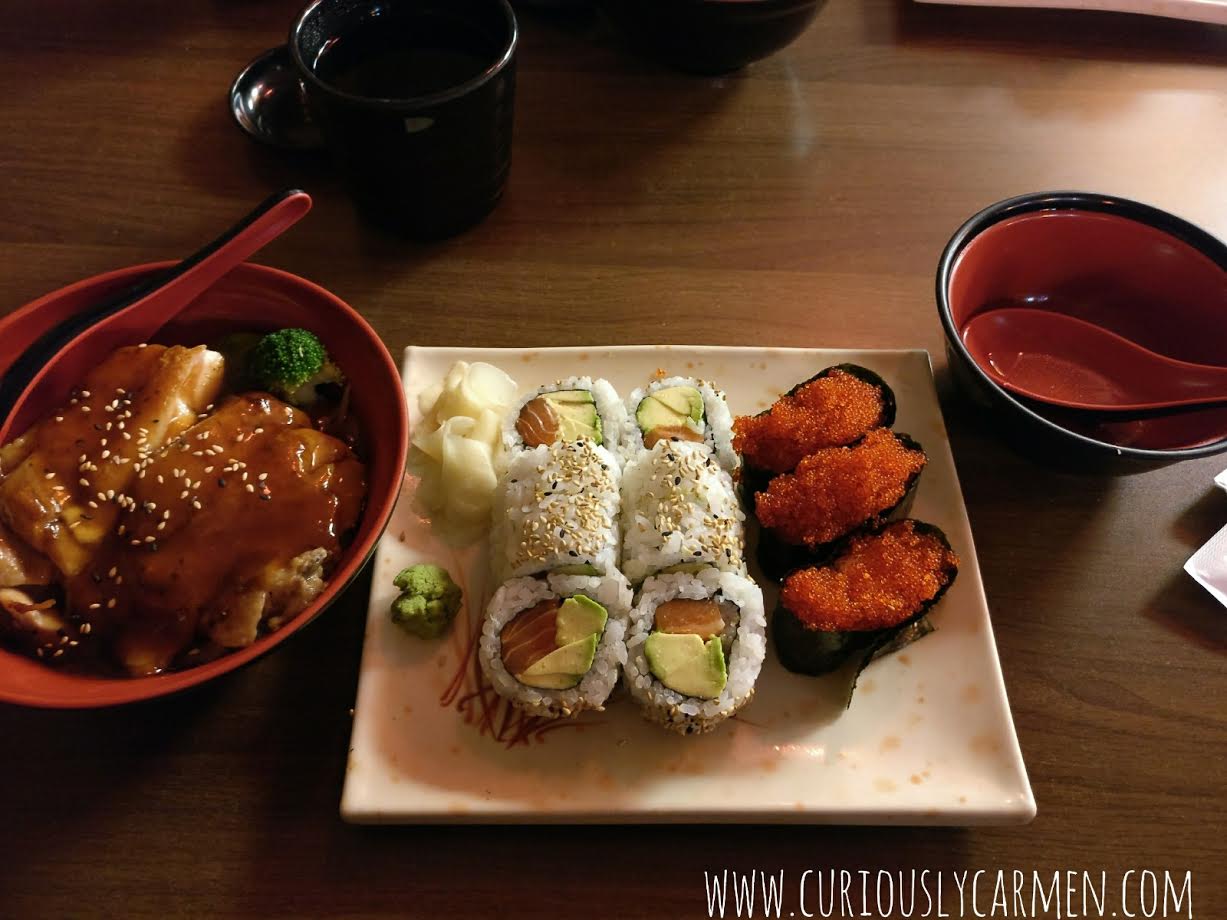 Salmon & avocado roll, $10.95 combo special: Alongside the chicken teriyaki don, I chose the salmon & avocado roll. It was an excellent choice. There was a great amount of avocado and it was perfectly ripe. The salmon tasted average but I really enjoyed the creaminess and good amount of the avocado.
Tobiko nigiri, $10.95 combo special: The last part of the combo included your choice of three nigiris. I was in a tobiko mood, and this satisfied me perfectly. The tobiki were crunchy and I loved dipping my salmon & avocado roll into the tobiko.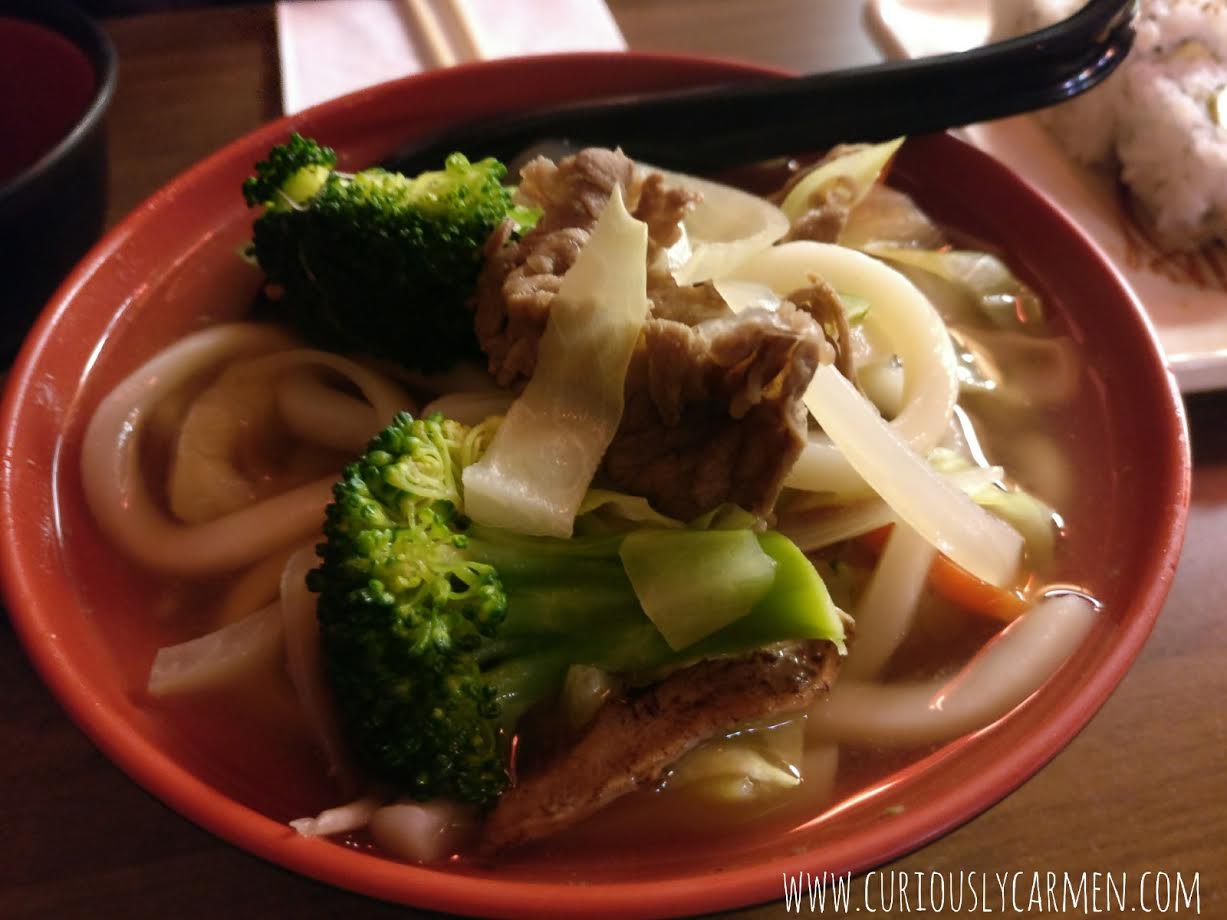 Beef udon, $10.95 combo special: Sangria chose the small beef udon for her cooked dish. Again, she was also surprised at how big it was! She had no complaints about it.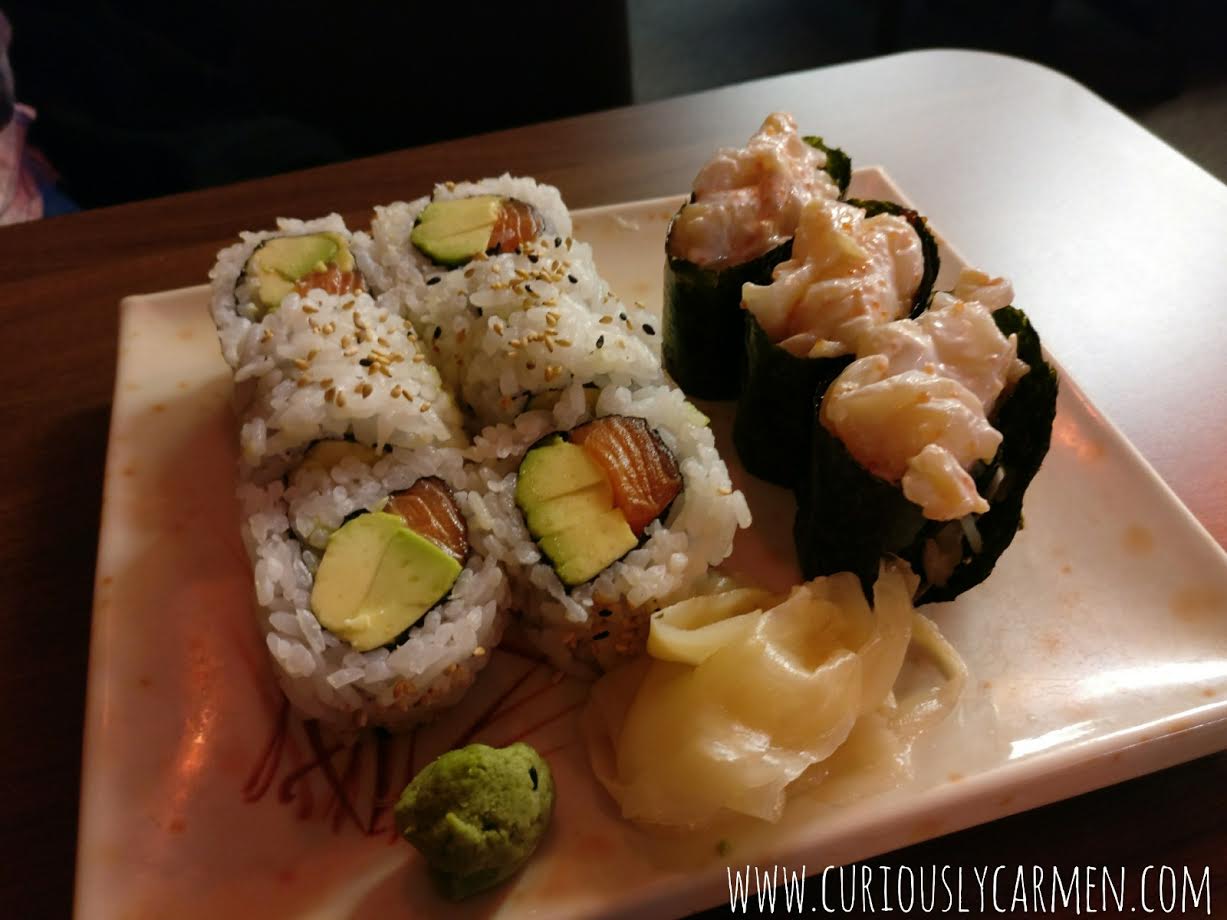 Salmon & avocado roll, $10.95 combo special: Sangria also ordered the salmon & avocado roll. See my comments above! This picture is closer up than mine, so you can see how much avocado there was and how ripe it was 🙂
Chopped scallop nigiri, $10.95 combo special: Sangria chose chopped scallop for her nigiri. She had no complaints about it.
Phew! Since there was so much food, we took many breaks in between and left really satisfied and full. I was pleasantly surprised at Hiro, and would gladly come back for their combos again.
My go-to in the area has been Uomo for the past three years, but in the past couple of months, we noticed that the quality has been going downhill while prices have increased. I understand that price increases happen, especially in an expensive city like Vancouver, but it is the quality part that makes us have second thoughts about going to Uomo now.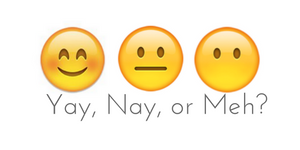 Yay!