Once in awhile, you come across a delicious restaurant and can't stop thinking about it for days afterwards. This was Rio Brazilian Steakhouse for me! When Cheese randomly suggested this, we all wanted to check it out! I made reservations online for us the following week!
There are two locations – one in downtown on Denman, and one in Coquitlam. We went with the Coquitlam one because parking would be easier to find, and it was free!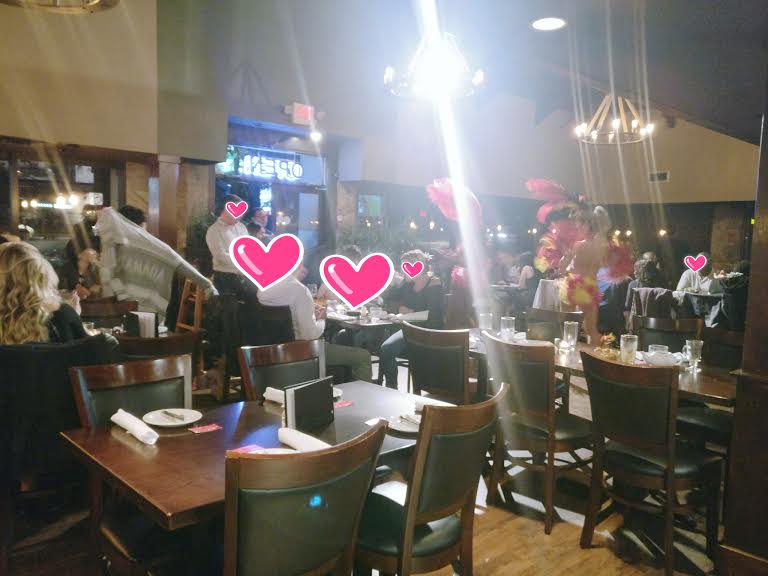 The restaurant was spacious and comfortable. They have live performances on Friday and Saturday nights, which you can see from my photo above!
Prior to the performances, the lighting in the restaurant was very dim – which led to a problem, as I'll explain below.
Rio Brazilian Steakhouse is an all you can eat restaurant. Servers walk around with different cuts of meat and will keep serving you until you flip over your green card to a red card.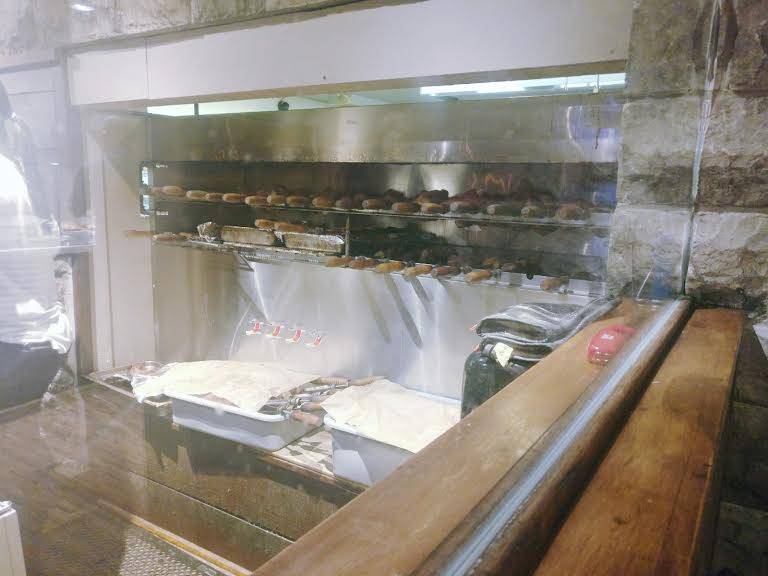 This is where all of their meats are prepared! After they are cooked, servers will walk around with one of those sticks and go to each table until all the meat is gone (which is pretty fast!)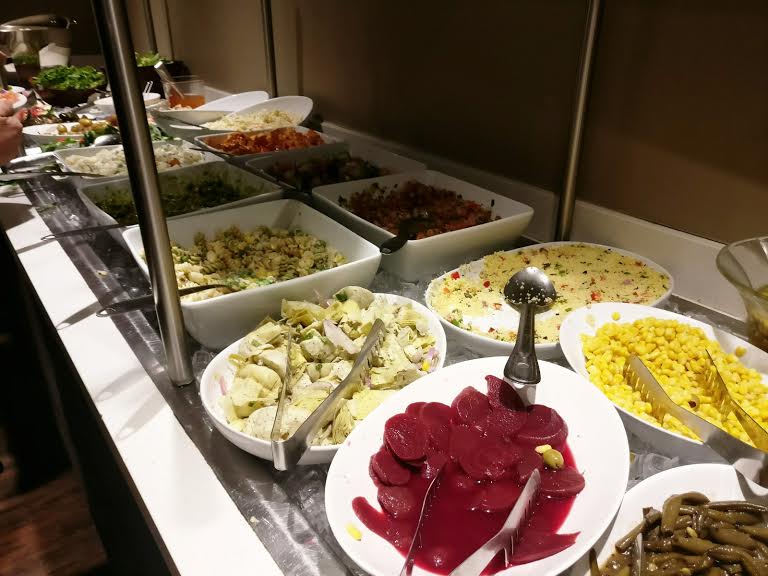 They also have a self serve buffet bar. Your typical carb dishes, soup, rice, veggies, and some fruit.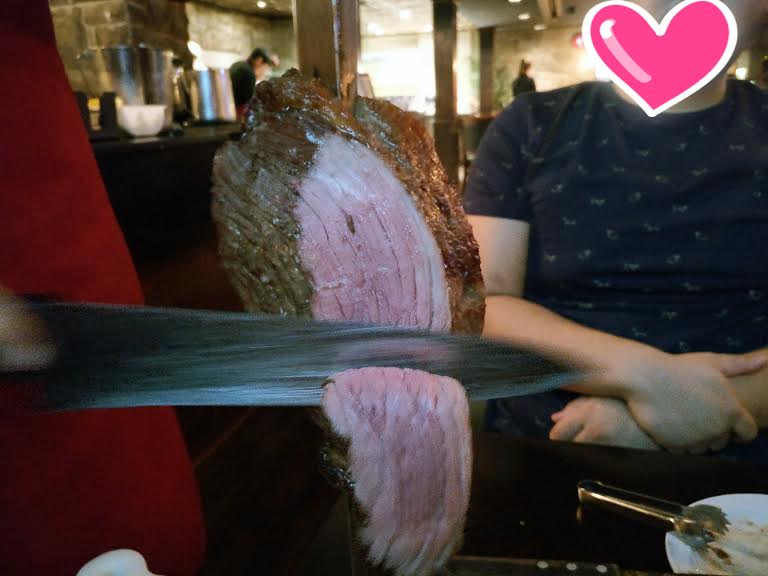 Now the part we have all been waiting for: the MEAT! There are many servers walking around, and we didn't have to wait any more than 5 minutes for someone to be walking around.
I can't tell just by looking at the photos which type of beef it was. This was either the alcatra, which is a rump steak, or the fraldina, which is a skirt steak.
It was so incredibly juicy, rich, and served medium rare. Full of delicious seasonings too.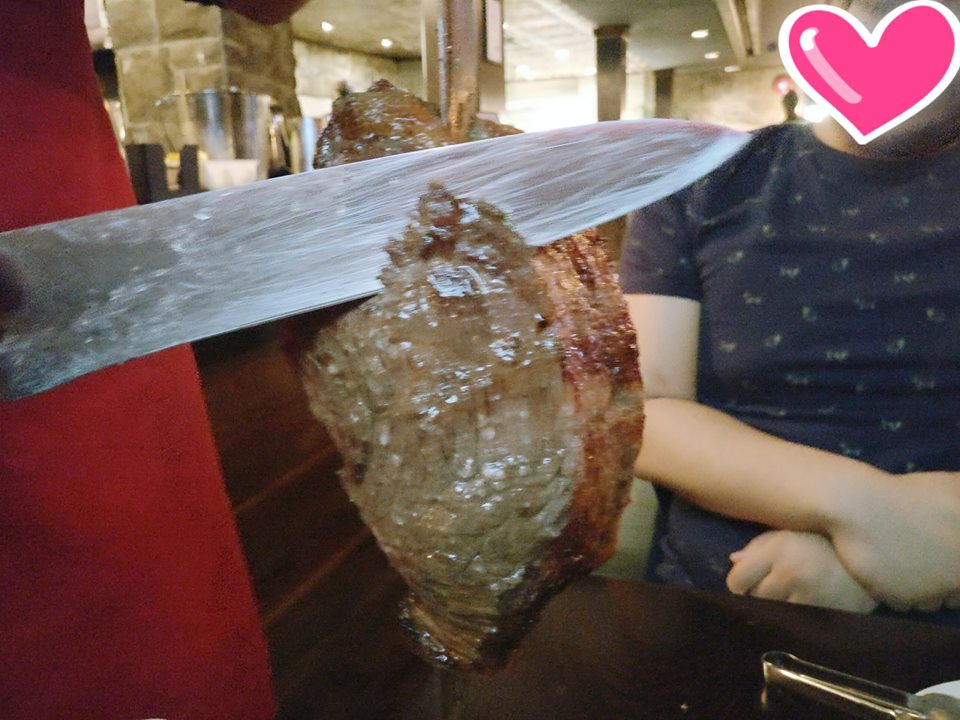 Another one of their delicious juicy steaks being served! Please note the boyfriend's patient hands in the background, LOL.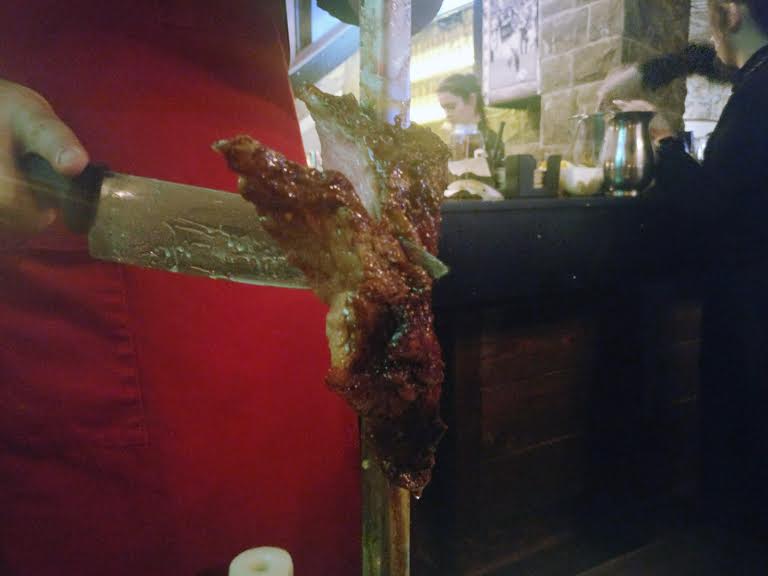 Maminha: Although smaller than the rest, the tri tip was the favourite among the five of us. It was roasted, so the outside was a bit grilled and crispy.
Meanwhile, the inside was so juicy!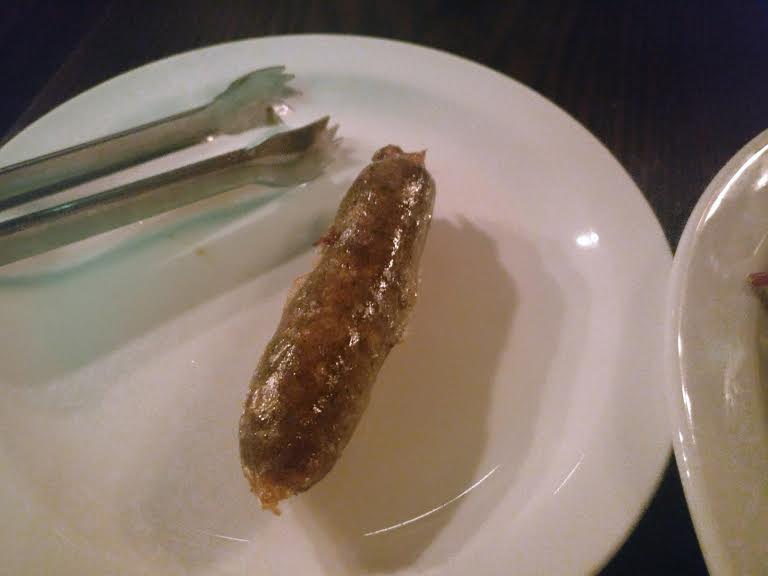 Calabresa: Perhaps the only meat that we weren't a fan of that night. We found the pork sausage to be very dry.

Ribs: I don't normally have ribs, but I'm starting to slowly eat more. After one bite, Cocoa told me I HAD to try it, so I had a bite. The ribs melted right off the bone, and was so tender.
I'm glad that the server was still cutting pieces for everyone else, because I ended up getting my own piece after too.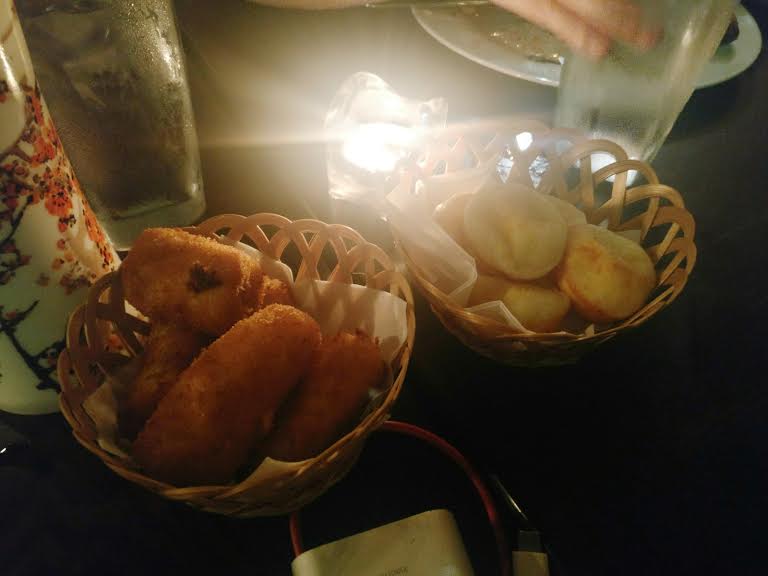 Deep fried platains and cheese balls: Halfway through the meal, our server dropped off some snacks! We didn't really eat these as we wanted to have more of the meat.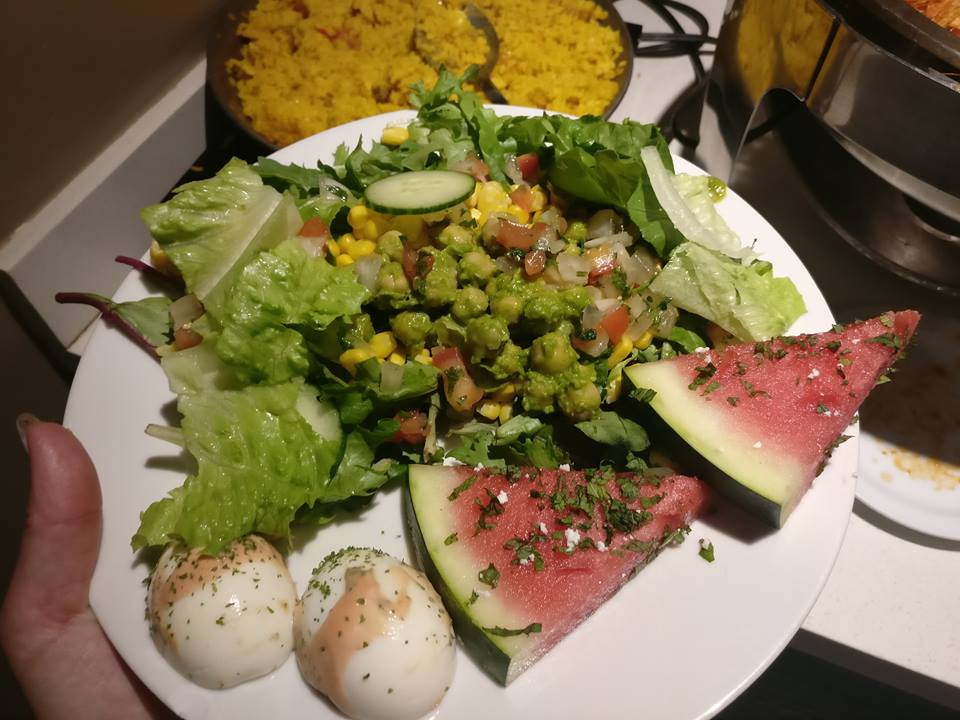 Salad: After all that meat, I decided to go and get a plate of veggies to feel better. The veggies were really fresh and the lettuce was crunchy.
The basil and feta sprinkled on the watermelon was a nice addition, and brought out the sweetness of the watermelon. It isn't something I normally would have tried myself, so I'm glad I had a chance to try it here.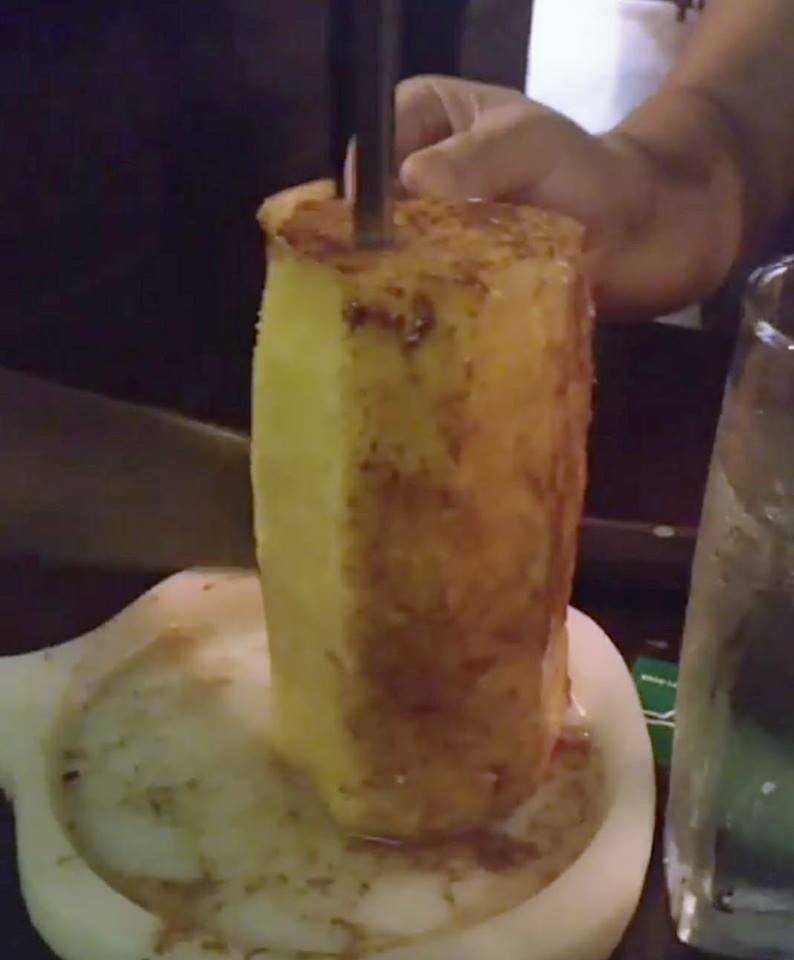 Grilled pineapple with cinnamon: My apologies for the terrible quality of this photo. I forgot to take a photo of it, so this is a screenshot from an Instagram boomerang.
Sangria and Lager came earlier this year, and both said that we all had to try the pineapple with cinnamon! It took awhile (compared to the meats) for the servers to come around with this, as it was gone after one table.
The cinnamon went really well with the pineapple! It was so good that I asked for two slices. The cinnamon made the pineapple even sweeter. Next time I have pineapple, I wouldn't mind dusting it with cinnamon before eating.
---
All in all, we were very satisfied and happy after our dinner at Rio. Some of the meats were pretty salty, so I would recommend having a side of veggies with it. It's probably a place that you would want to come once a year, when you want to have something different.
The only negative thing I encountered was that the lighting was very dim, which led to one problem. The photos above were edited to make them a lot brighter… so you have an idea of how dark it was in there.
After ordering the chicken, it looked a bit pink and raw… so I used my phone's flashlight to check. To my shock, the inner part of the drumstick was completely raw and bloody! I know that sometimes meat can be pink and it doesn't necessarily mean it's unsafe to eat (sous vide meat comes out pink), but this time the chicken was bloody.
I was very glad that I checked! So if you do come here, I would recommend checking that you aren't eating raw chicken! Or maybe just stick with the beef steaks because they were SO DELICIOUS.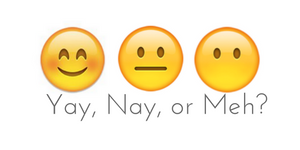 Yay!