Shake Shack was another place on our to try list because it was recommended by many friends. We finally found some time, and room in our stomachs, to visit during our last day!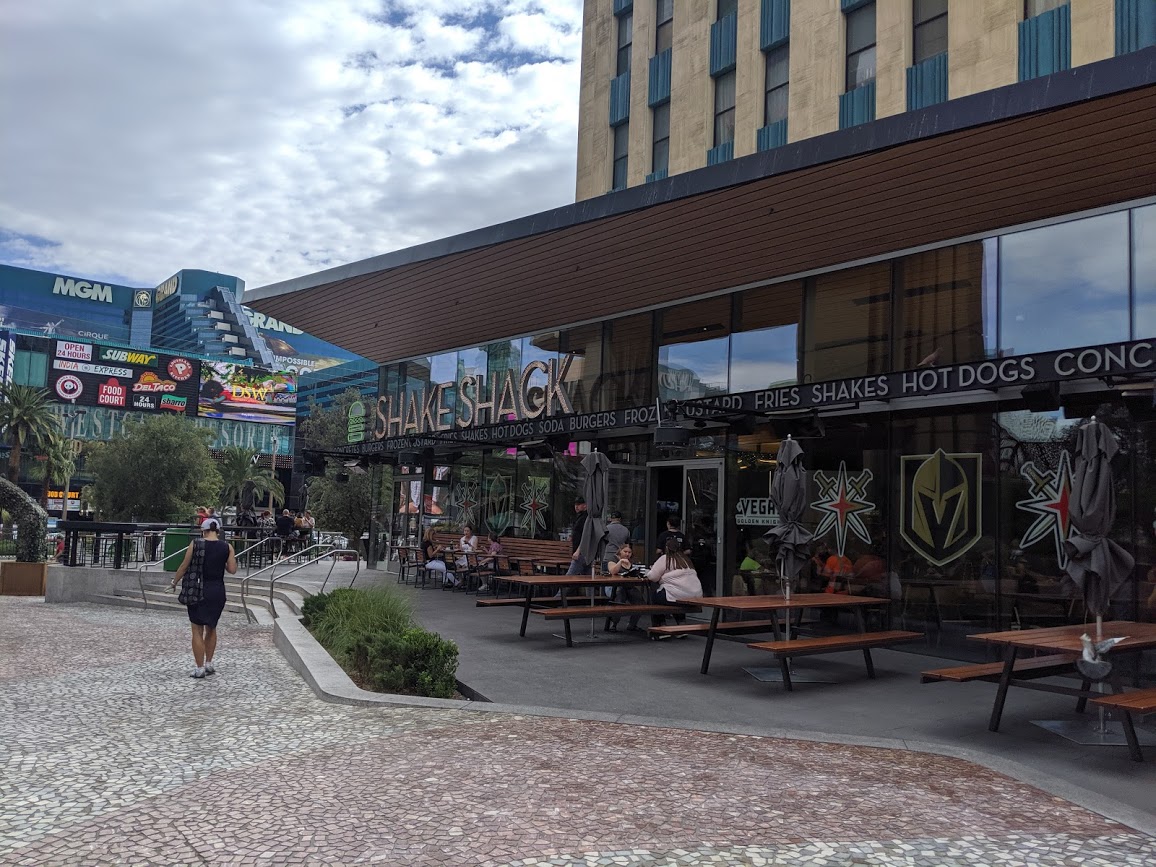 Shake Shack is located by the New York New York hotel. This location was modern, nice and pretty spacious inside.
We took the free train from Bellagio to Aria (across the street from New York New York) to save ourselves from some walking, since we would be doing a lot of it that day.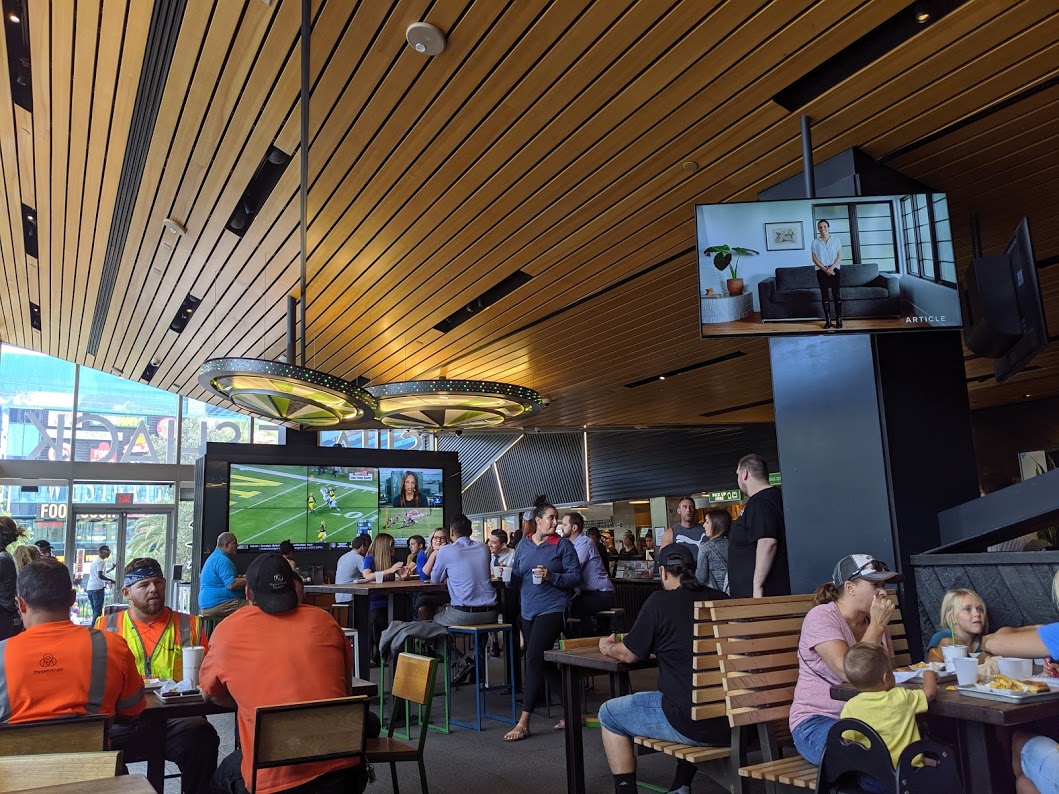 Once you order at the front tills, they give you a restaurant pager that'll let you know when your order is ready.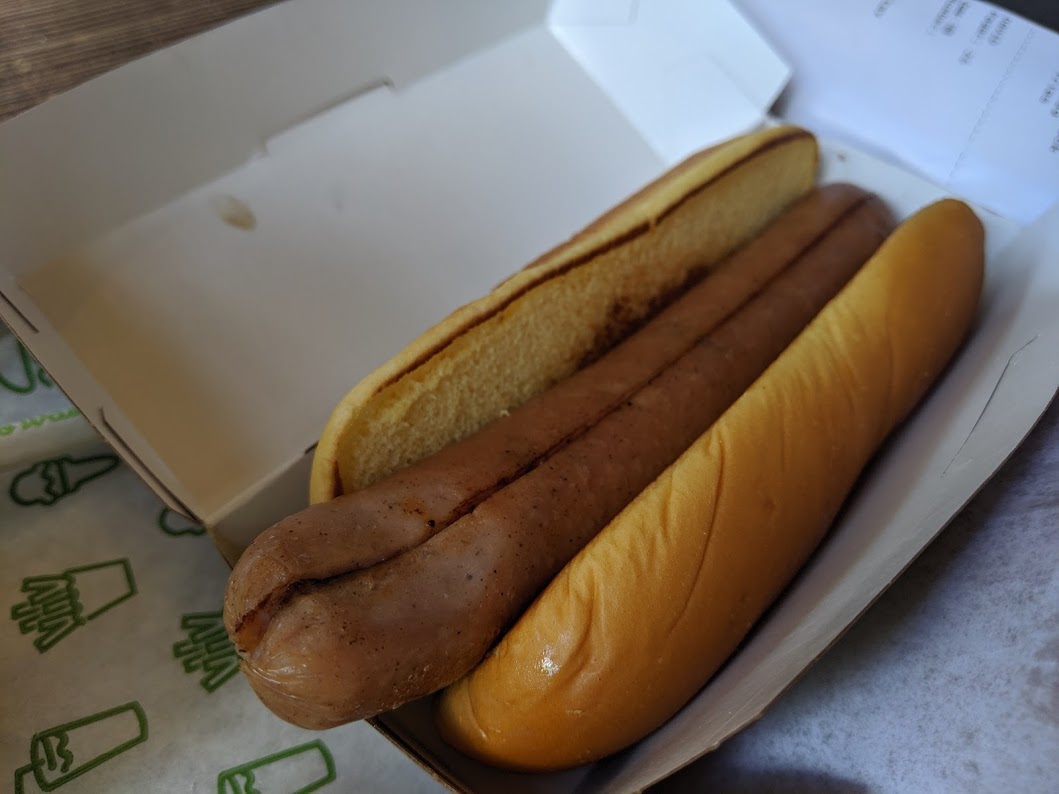 Chicken hot dog: I haven't had a chicken hot dog before (I think? Or at least it's been awhile) so I ordered this. I was pretty turned off though, when I bit into the hot dog and it was cold?!
I brought it back and they gave me a new one so it wasn't a big deal. The bonus was that while waiting again, I heard some other customers ask for Shake Shack sauce. I didn't know that was a thing, so I ended up getting some for us too!
Anyways, the chicken hot dog was meh. Nothing too memorable about it. The menu said that the chicken sausage included apple and sage, but I couldn't taste any. It looks a bit sad in this picture, but I did end up adding some condiments to it.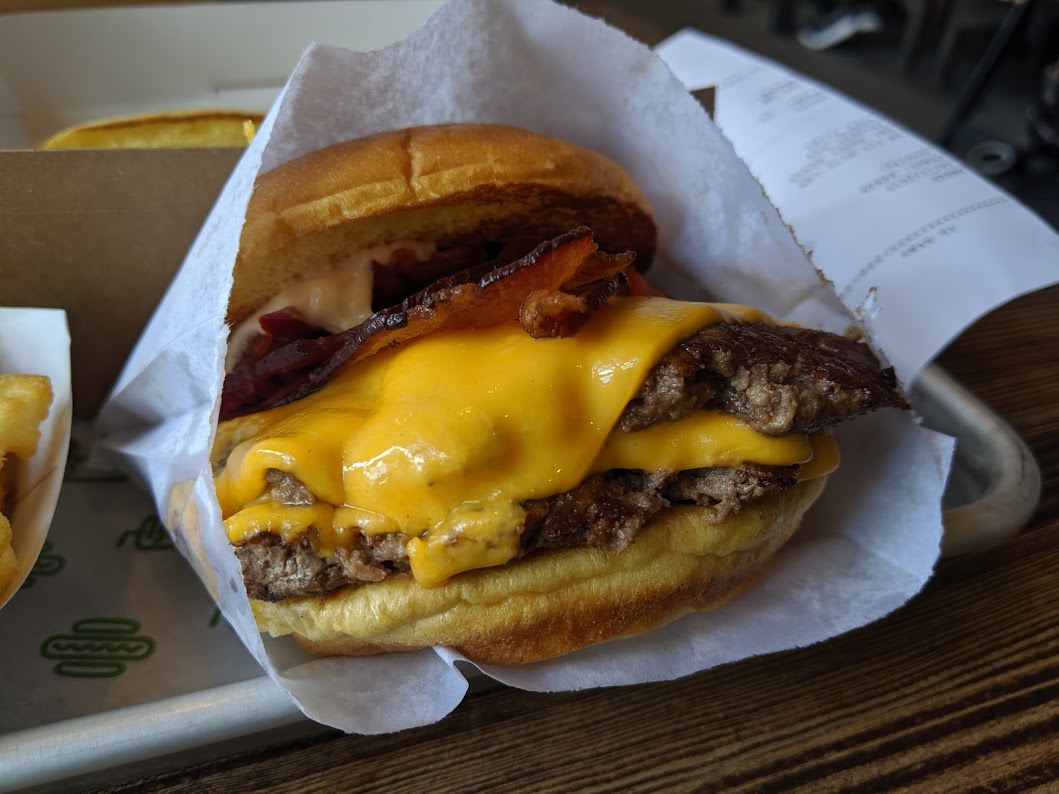 SmokeShack: The fiance ordered the SmokeShack, which came with a beef patty, smoked bacon, cherry peppers, and ShackSauce. The burger was juicy and delicious! He also added another patty because #treatyoself on vacation.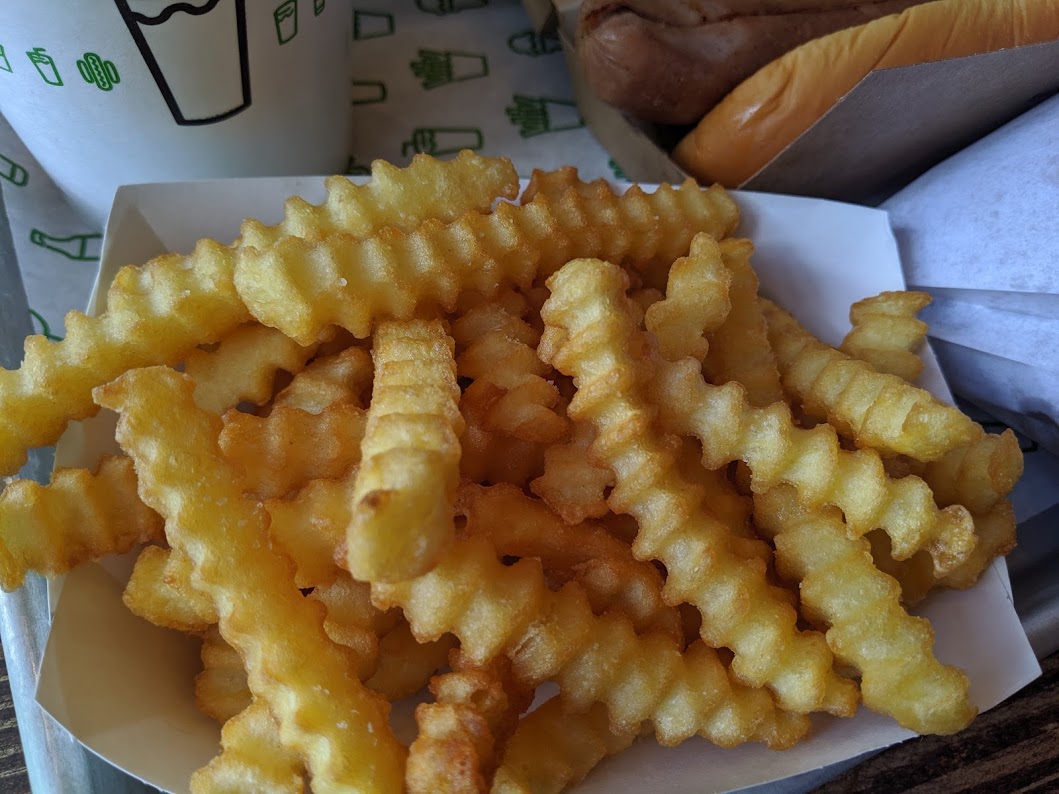 Crinkle cut fries: The crinkle cut fries were delicious. I was debating if I should order another one because it was that good, but decided against it. They were very crispy and fresh. Crinkle cut fries are such a fun treat to have, just like waffle fries!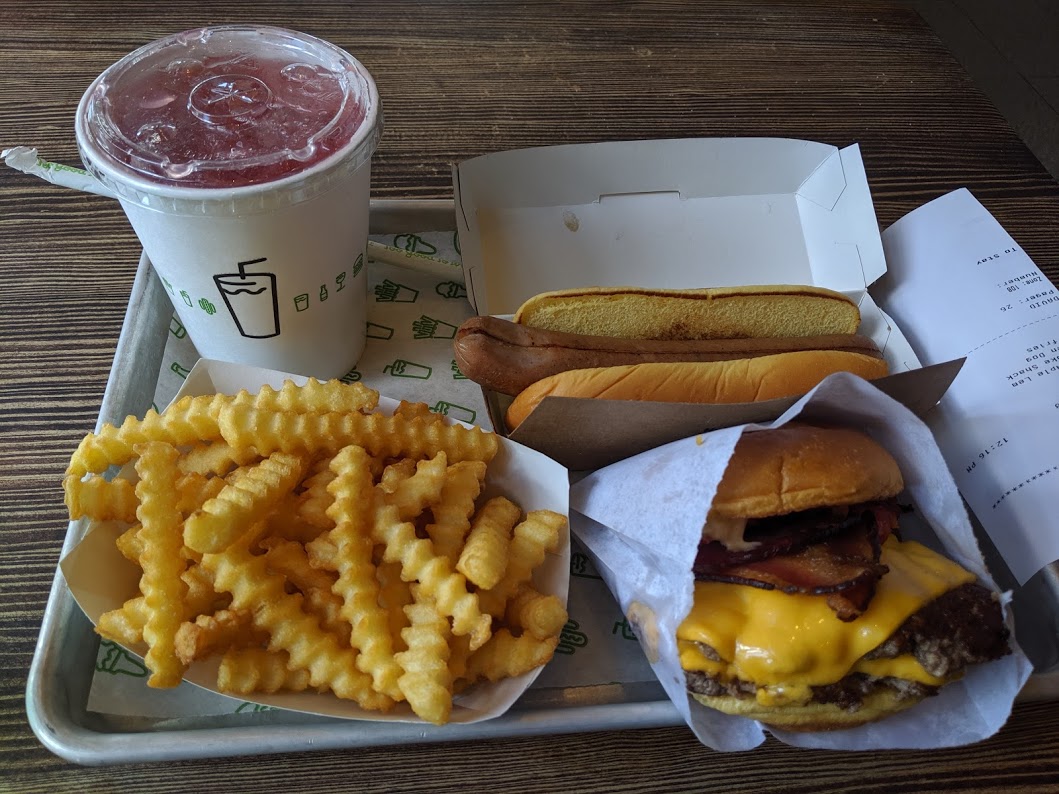 All in all, I found Shake Shack to be alright. Not the best I've had, but not the worst. I'm still glad I tried it though. It would be a place I wouldn't mind going to, but not somewhere I'd purposely go to.