Merry Christmas from my blog to you, my fellow reader! I hope your day will be/has been filled with fun, family, and great food!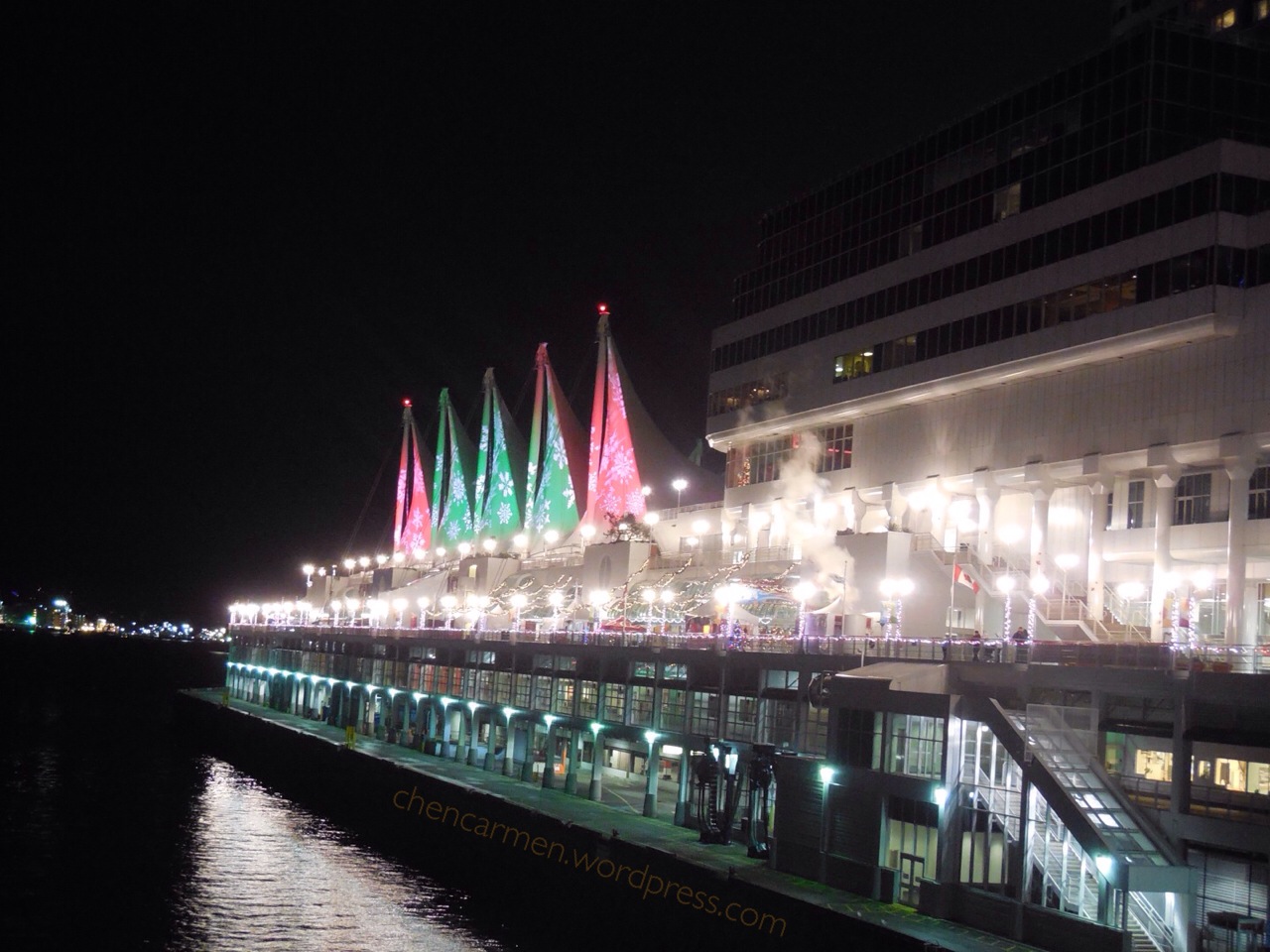 I have been trying to keep busy with all the Christmas festivities thus far … Christmas movie marathon, baking Christmas treats, and going to see the beautiful city lights in my amazing city, Vancouver, in Canada. This picture above was taken in downtown by the water. I still have a few locations that I want to check out before everything is taken down!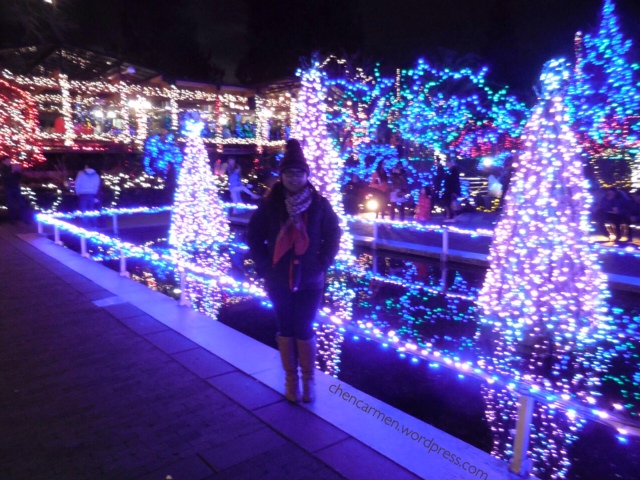 Andddd here is another picture of me bundled up, I call this my black marshmellow outfit because I look very puffy but it keeps me nice and warm. My toque also makes me look like a pom pom. This was taken at one of Vancouver's big city gardens, where they have an elaborate light show every year. Probably my favourite Christmas event to go to!
Have a wonderful day and talk soon! Merry Christmas again to you all!
-Carmen