After 3.5 years of blogging and not having a single product empty post, I am now back with two in a row! How funny is that =P I would love to write more empty posts, if only I could finish products fast enough. But I will try to motivate myself and write another one in the fall.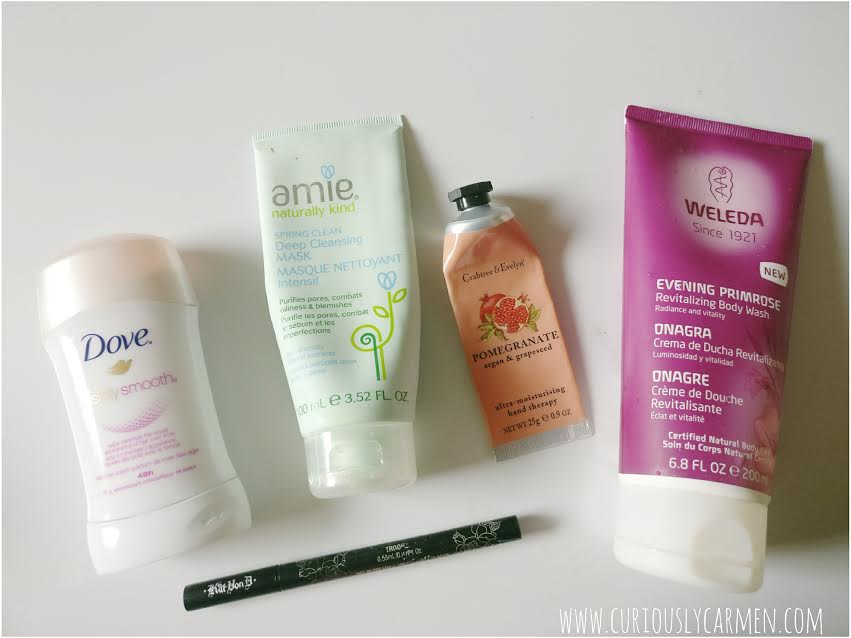 I'll also link the original review if possible, in case you're interested in reading more about the product!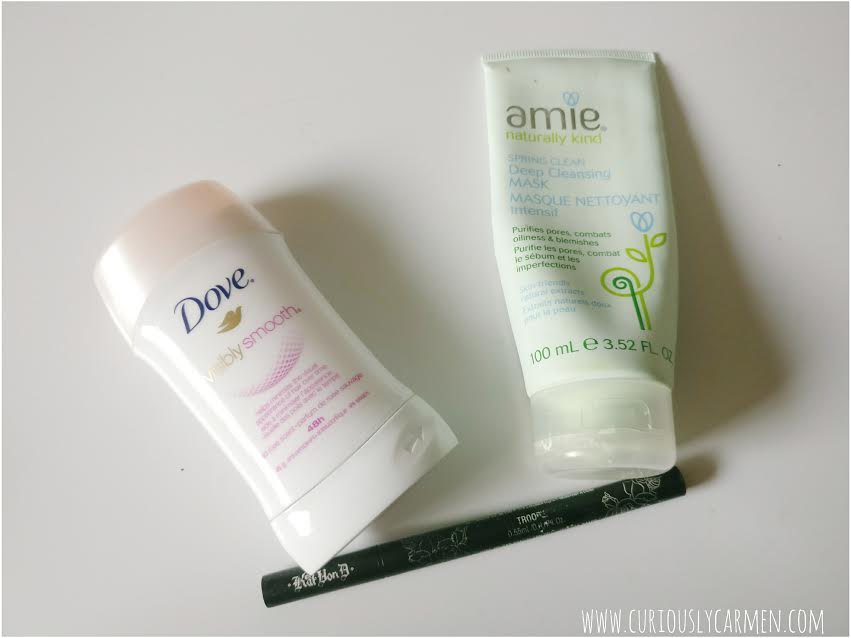 Dove Visibly Smooth Deodorant: I mentioned in the past empties post that products lose its effect on me after prolonged use, which is why it's hard for me to write empties often! Anyways, I found this deodorant to be okay… Well, it was good at first but then I got tired of the scent. I only buy deodorant on sale so if this is line is on sale and there aren't other scents I like more, I'll get it.
Would I repurchase? Meh… if on sale I would.
Amie Deep Cleansing Mask: This is not a well known product at all, and I don't even think they sell it in Canada despite saying so, but I LOVE it. It's great for breakouts! I received it twice as a PR sample, so I actually went through two bottles. Since they don't sell it in Canada and I loved it that much, I decided to order it online which is rare for me. Anyways, it took over a month but it's finally here.
Would I repurchase? Yup, already did!
Kat Von D Tattoo Liner: Hah! This goes without saying… my go-to liner that will never disappoint me. My absolute makeup staple.
Would I purchase? I lost track of how many times I repurchased this! Actually I repurchased this for the 23423th time last month, except they were out of this one so I tried the new felt tip. No problems at all with the felt tip!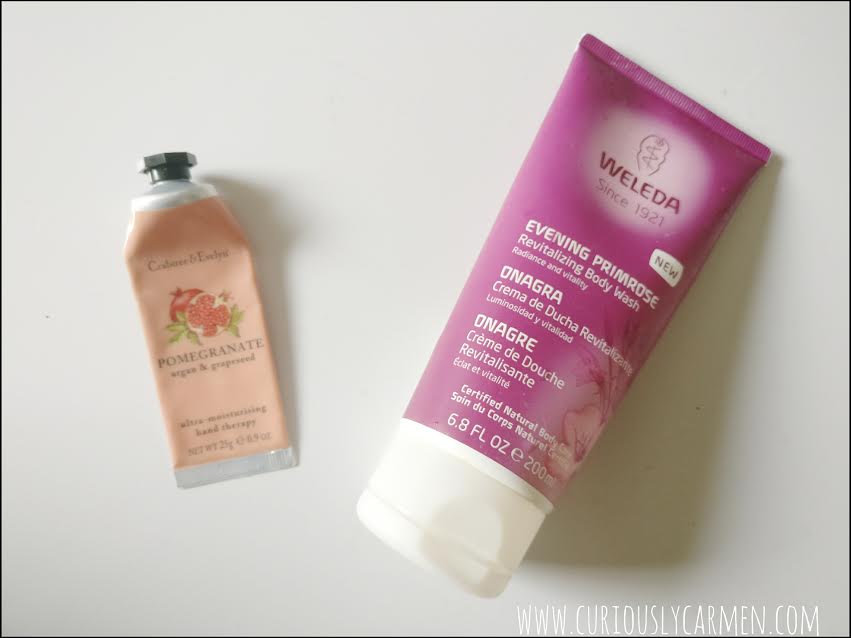 Crabtree & Evelyn Handcream: I really enjoyed this handcream, and will probably keep an eye out for when it goes on sale again!
Would I repurchase? Yup!
Weleda Evening Primrose Body Wash: Surprisingly, I finished this body wash pretty fast! Well maybe not surprisingly, body wash is the easiest to use up because I shower every day…. and I hope you do too! Anyways, I never ended up writing a separate review for this body wash which I kind of regret, because it's amazing. I wrote a review on their day and night cream which works really well too.
Would I repurchase? Yup!
———-
Stay tuned for the next empties post… coming to you in another 3.5 years! LOL jk, I am going to make a huge effort to write another one for fall!