Would you believe that I've never dyed my hair at home before? Yup, I never have… until now! When Schwarzkopf approached me about their new spring Colour Ultime hair collection, I decided to give at home hair dying a go and also lighten my hair up a bit for the summer!
The shade I chose was 3.8- velvet brown.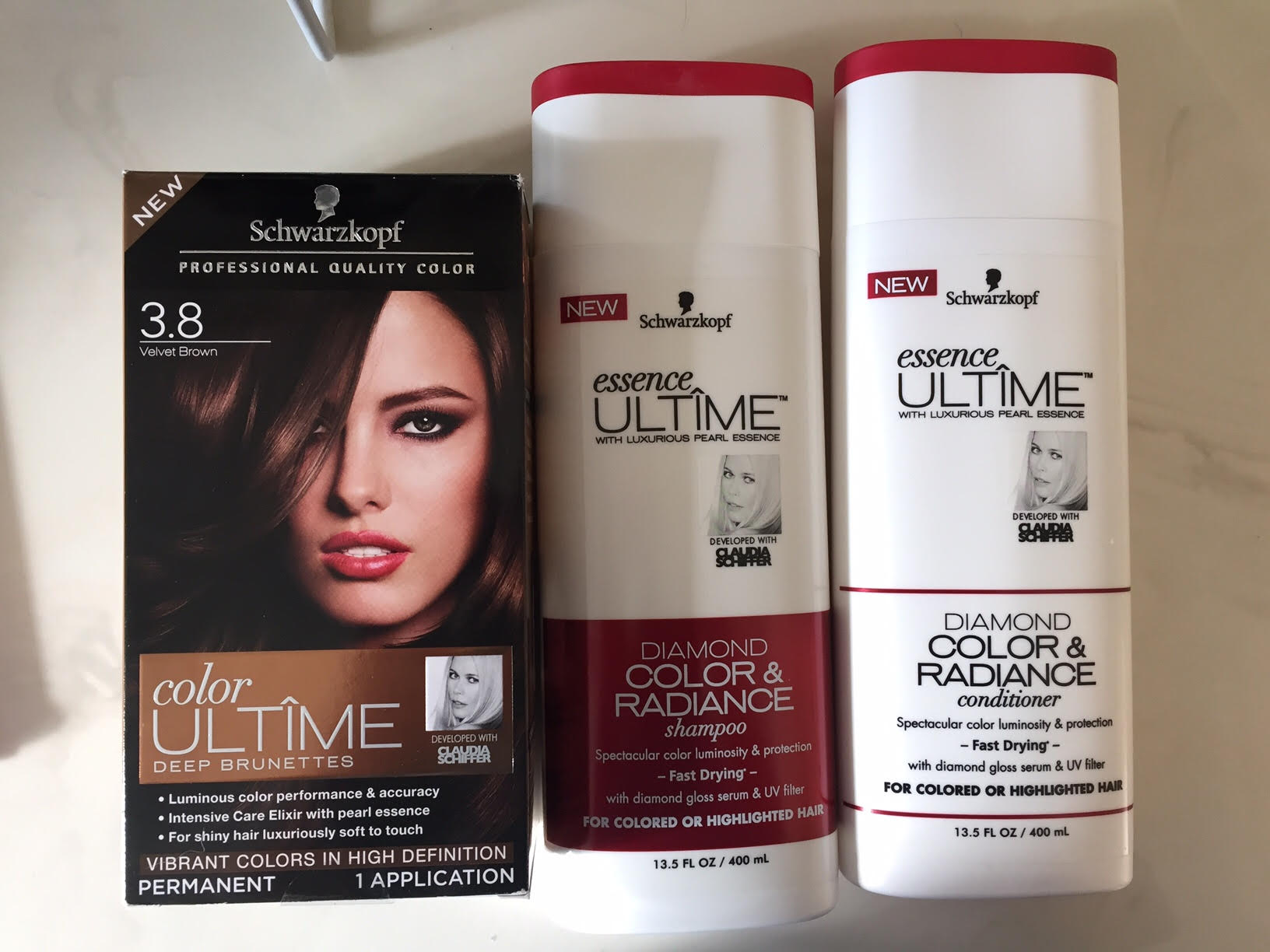 The box and package of the hair dye was pretty standard, just like any other boxed hair dye. It also shows you how the hair colour would look on you depending on how dark/light your hair is.
My package also came with an accompaniment of shampoo and conditioner for coloured hair. I used to dye my hair quite often back in high school/early university years. Whenever my hair was dyed, I made sure to always use shampoo for coloured hair.
This makes a great difference in how the hair colour turns out, and how long the colour lasts. So, I definitely recommend getting a  shampoo for coloured hair if you plan on dying your hair!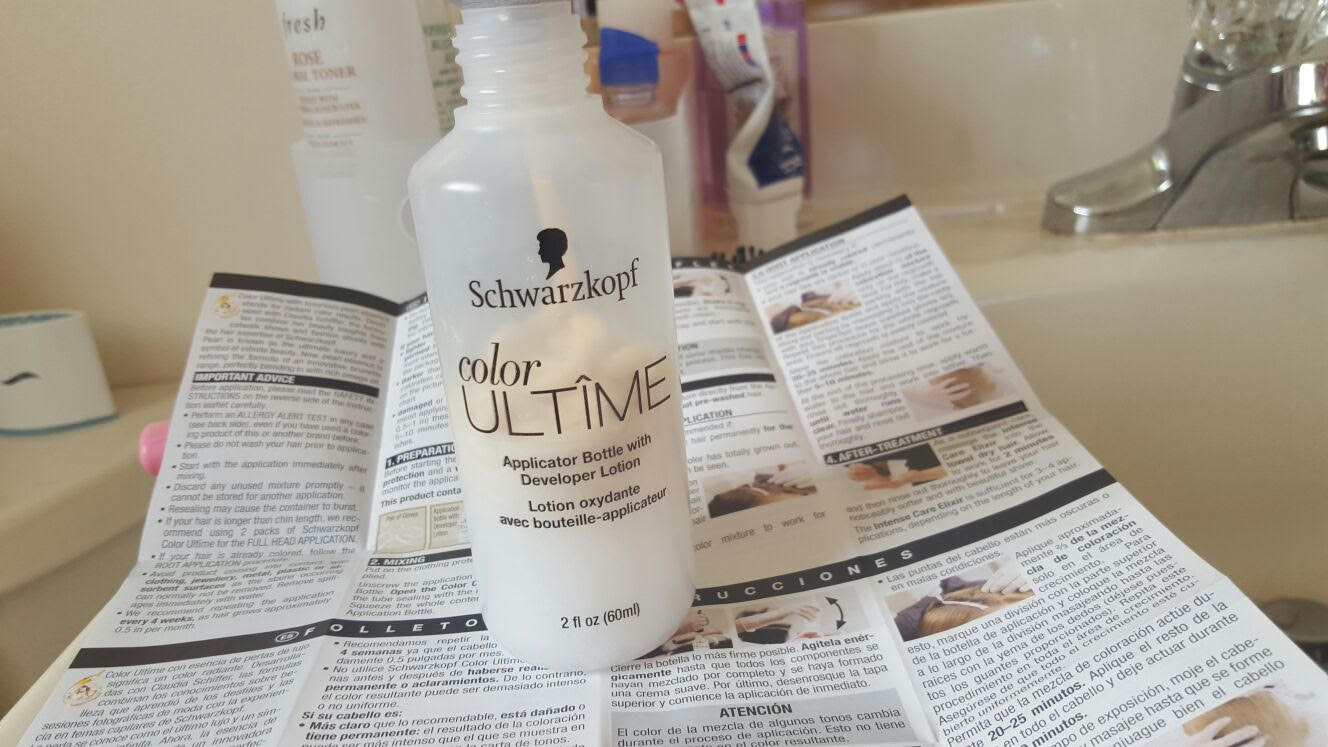 The Schwarzkopf Colour Ultime hair dye came with a clear and detailed instruction sheet, applicator bottle with developer lotion already inside, the squeeze bottle of the hair dye, gloves, and after care hair elixir.
Set up is really easy, you just squeeze the hair dye into the applicator bottle. Then, shake the bottle vigourously until the developer lotion and hair dye are mixed well.
Since it was my first time trying at home hair dye, I enlisted the help of my trusted and experienced friend to make sure the process went as smooth as possible! I definitely recommend having someone to help, as it would be a bit more difficult to evenly distribute the dye throughout your hair yourself.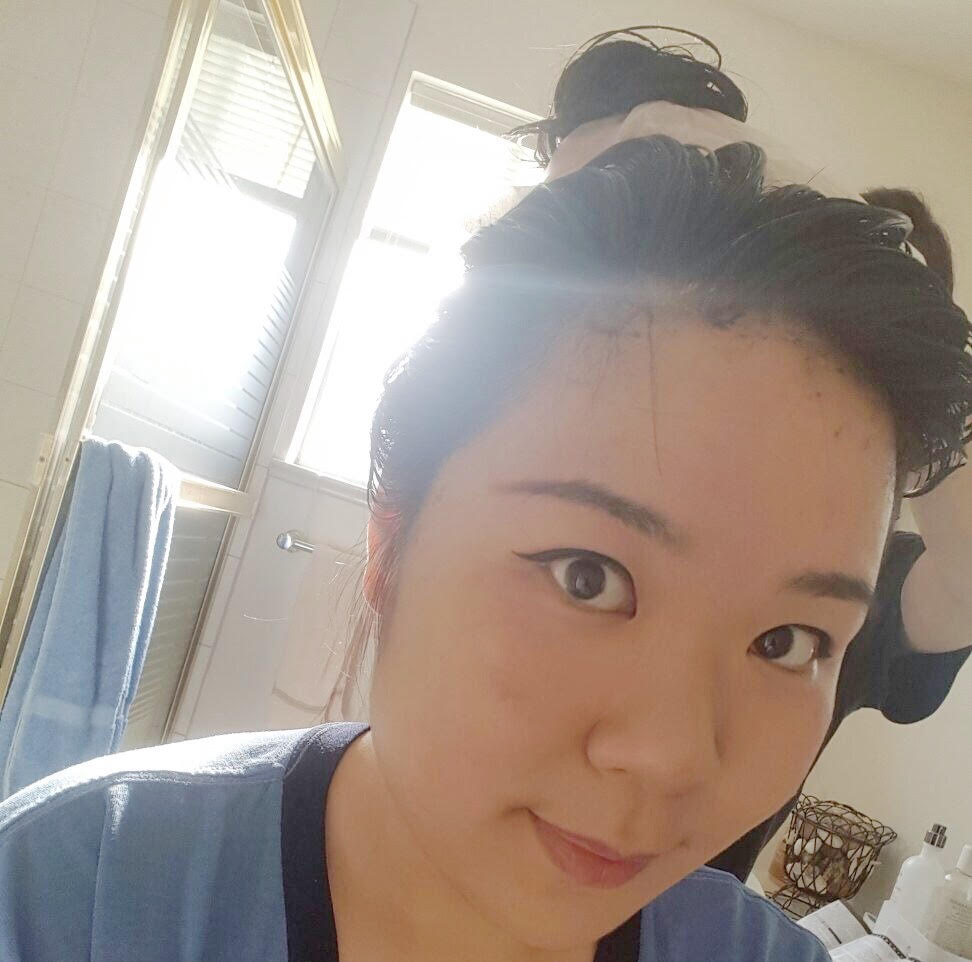 I also recommend dying your hair in an old tshirt, just in case you accidentally get hair dye on it. Or, you could wear a garbage bag/plastic poncho thingy to protect your clothes as well. Since I had my friend helping me, it was a very clean and fast process!
I won't go super detailed into the application process, but it was very smooth. We were both really surprised at how good the Schwarzkopf dye smelled, as were preparing for the familiar chemical smell of hair dye. There was a small hint of it, but definitely not as strong as at the salon, or with other at home hair dyes my friend had used in the past.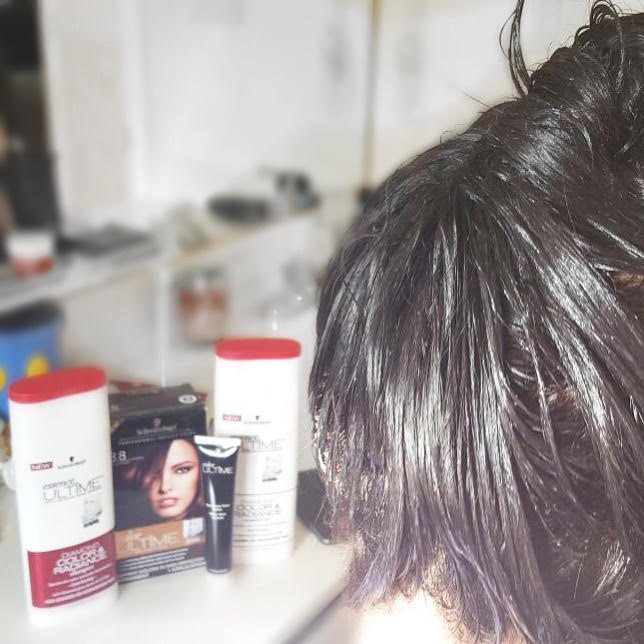 After evenly distributing the hair dye, your hair should look something like this! I then left it in my hair for 30 minutes, which was the recommended time.
Thirty minutes later, I washed my hair out with warm water (they recommended warm water) and used the shampoo and conditioner as well! Again, the shampoo and conditioner smelled very pleasant with a hint of coconut. As previously mentioned, the box comes with the after care elixir, which is a deep conditioning treatment. There is enough in the tube for 3-4 uses, depending on how long/thick your hair is.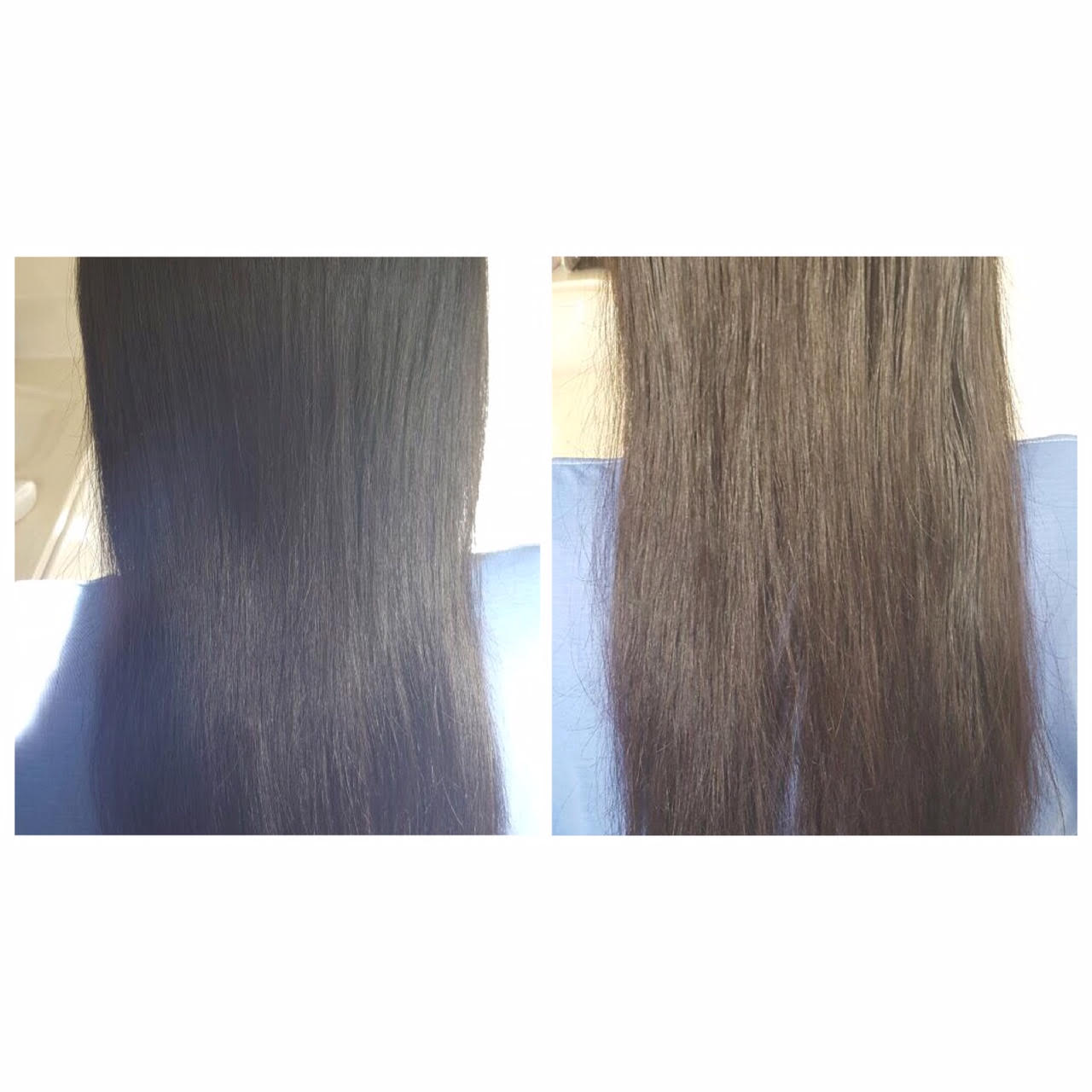 Ta-daaaa! Here is the final result! My hair is naturally pretty dark, so I wasn't sure if the hair dye would show up or not. But, I'm glad it did! In the sunlight, it is more noticeable though.
I love the new lighter colour and it is definitely fitting as we get into summer! If you're planning on dying your hair at home, I recommend giving Schwarzkopf a try!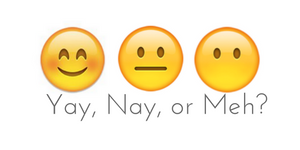 Yay!
Thanks for reading,
Carmen
Media samples featured. Opinions are own.