I have been a fan of The Body Shop lotions since high school, although I prefer the bottled body lotions over the tub body butter. I find that the bottled body lotions moisturize better, and I believe they are slightly more expensive since the amount you get is less than the tub for the same price. In the past couple of years, I've noticed that they've changed the name to a 'body whip' instead!
I've probably tried most of the scents from the body whip line, as it has been my go-to body moisturizer for many years now! I actually talked about the mango body whip two summers ago as well.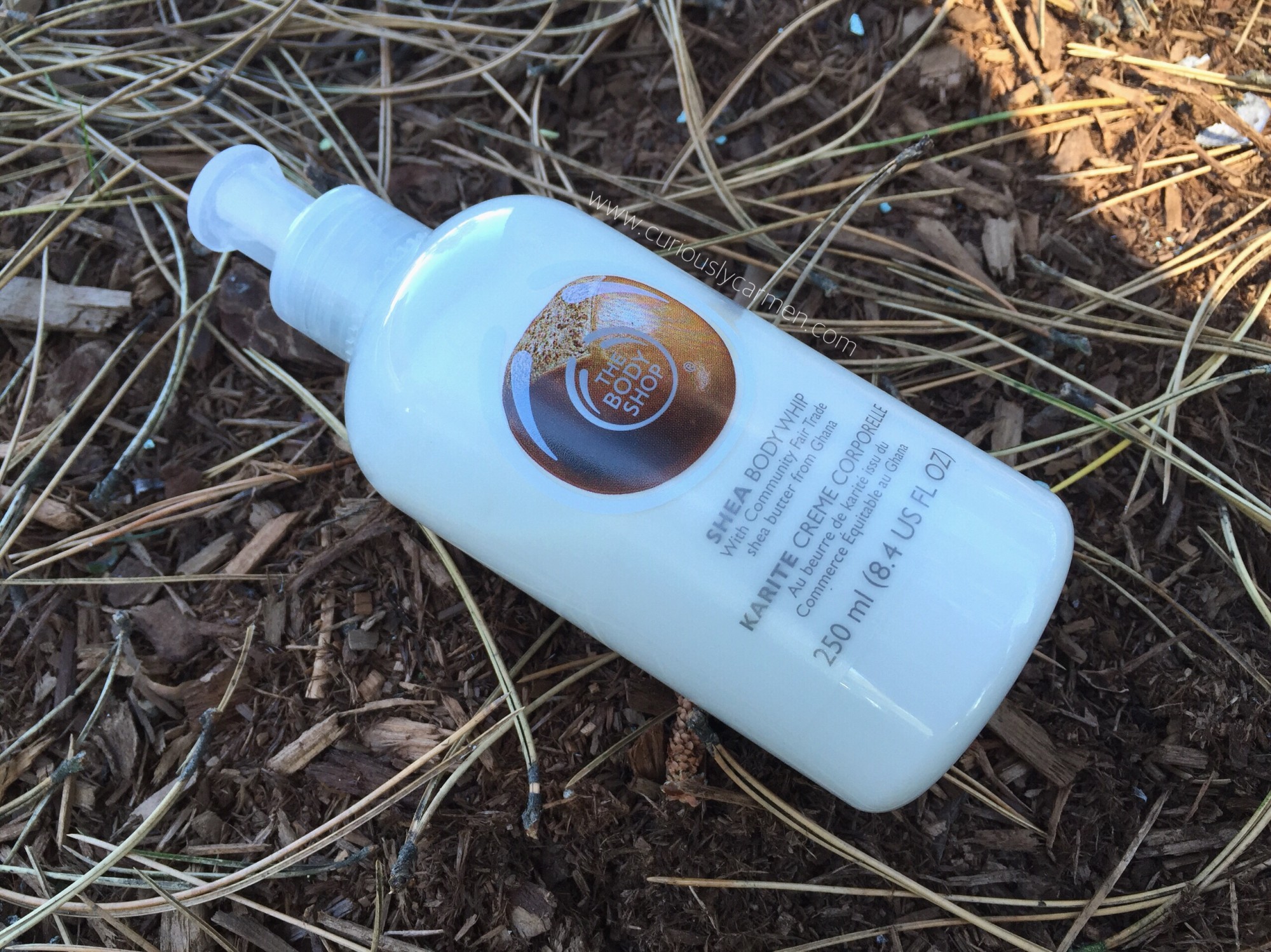 Compared to the other products I've used in their body whip lotion line, I find that the shea butter is my least favourite. Although it smells really good, I prefer their fruit-scented lotions more, such as the mango, satsuma, grapefruit, strawberry, cranberry, and raspberry. Wow, listing them out has made me realize how many I've used already!
This may sound a bit strange, but I also find that if I moisturize my hands with this lotion and then eat a snack with my hands twenty minutes afterwards, I can taste the lotion in my mouth. It tastes like soap. I've found that this only happens with the shea butter, and not with the other TBS lotions I've tried. The same thing happened with Bath and Body Works lotions, which is why I tend to avoid buying their hand creams.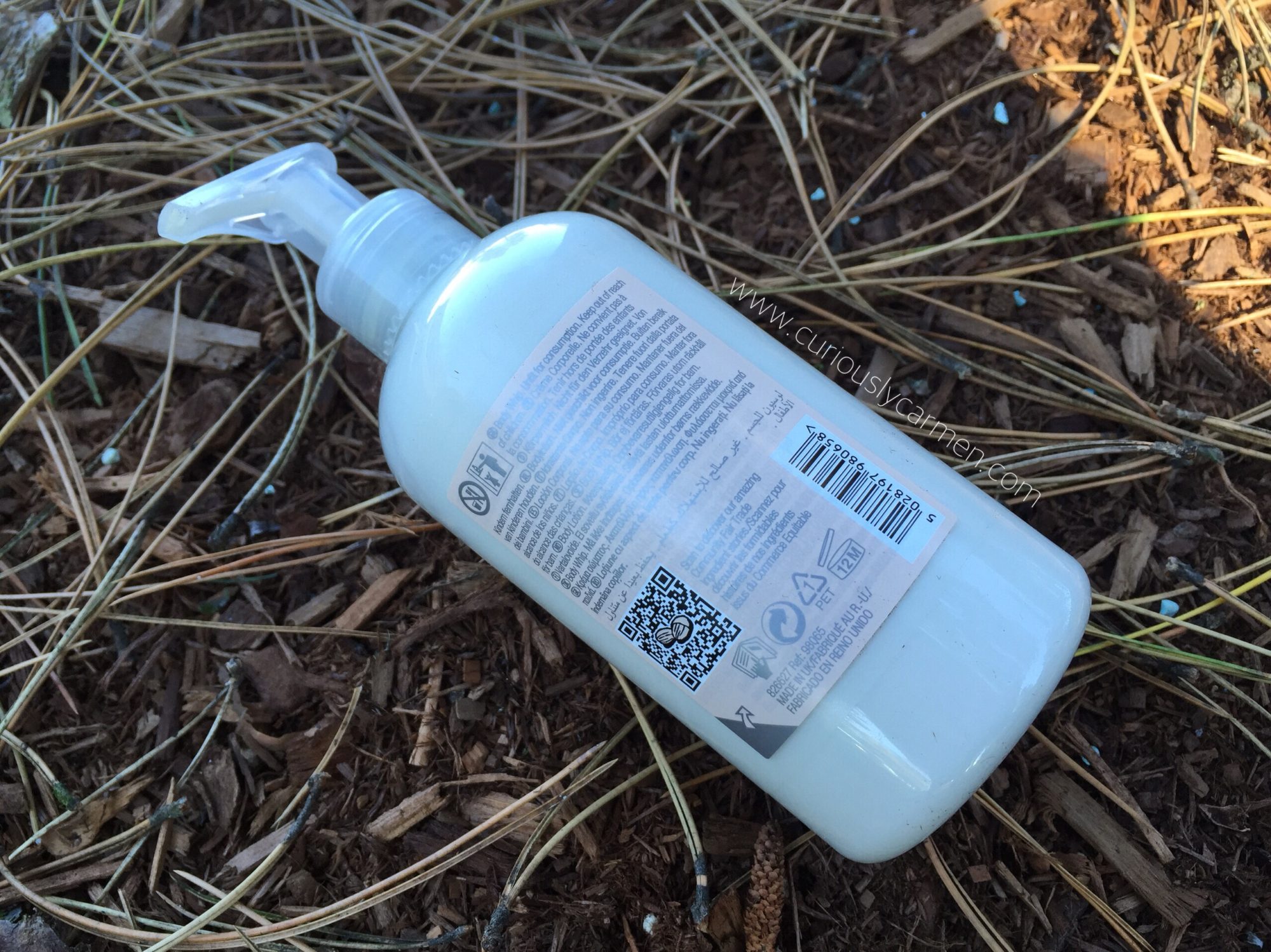 In terms of absorption, I find that it takes longer to absorb, which explains why I can taste it on my food as I said above. I haven't had a problem with most other creams, so now I'm just careful to not eat oranges or other things that usually require your hands to eat after I put this lotion on.

Although the shea butter body whip lotion isn't my favourite, I don't mind using it up but I'll be sticking with the other fruit lotions at The Body Shop instead next time. In fact, I bought the raspberry body whip lotion last month and I am quite excited to use it!
Thanks for reading!
-Carmen