If you grew up in Vancouver and you are Chinese, chances are, you've been to Sun Sui Wah for a wedding/baby celebration/any celebration etc. At least I have been multiple times throughout the years!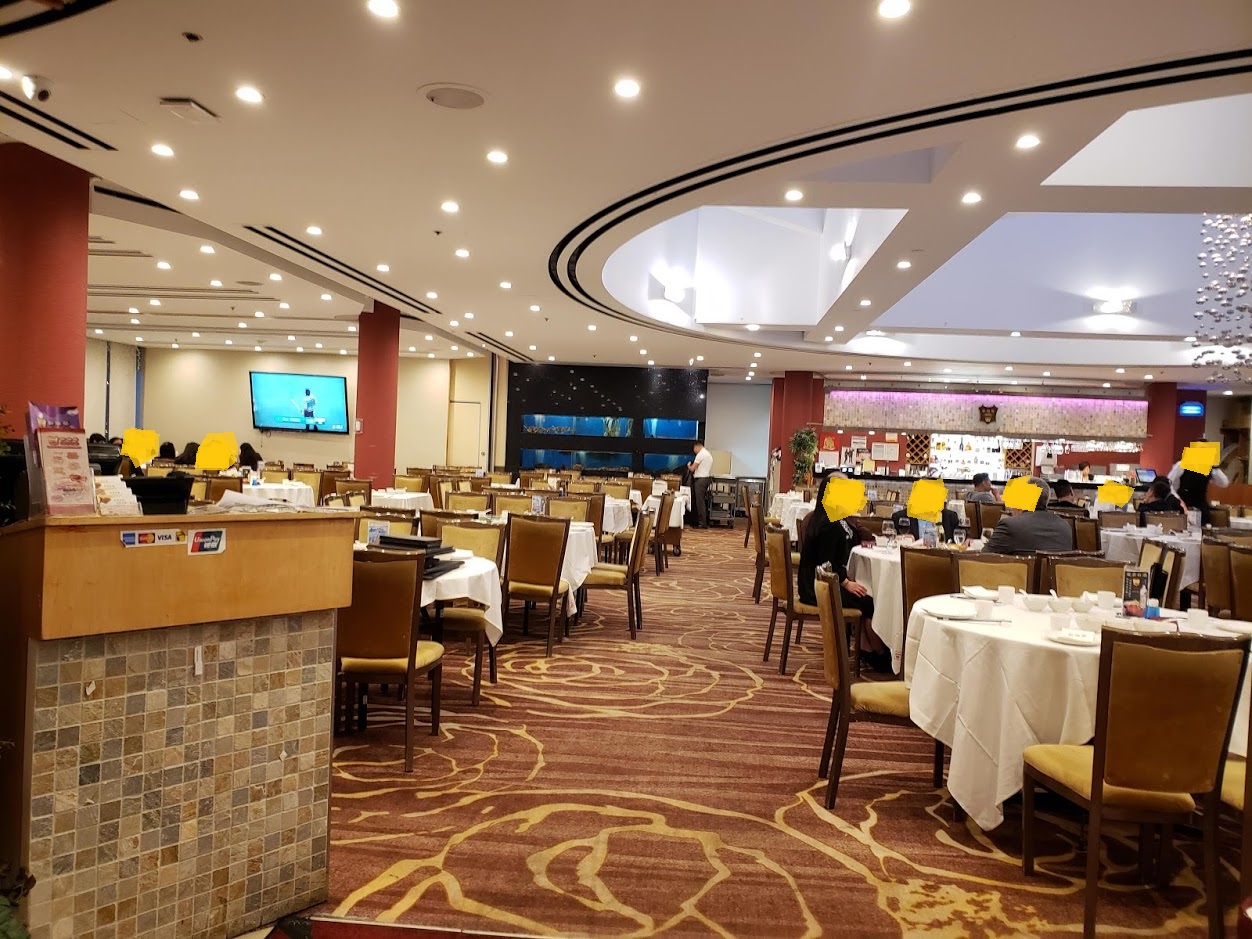 Chinese food is one of the hardest cuisines for me to eat now with my digestive issues because most food is very oily. But I didn't want to miss out on a family gathering so I came along. I was mostly just there for socializing but was able to eat a couple of dishes.
Special thanks to Maki, Nigiri and the boyfriend for describing the food taste to me!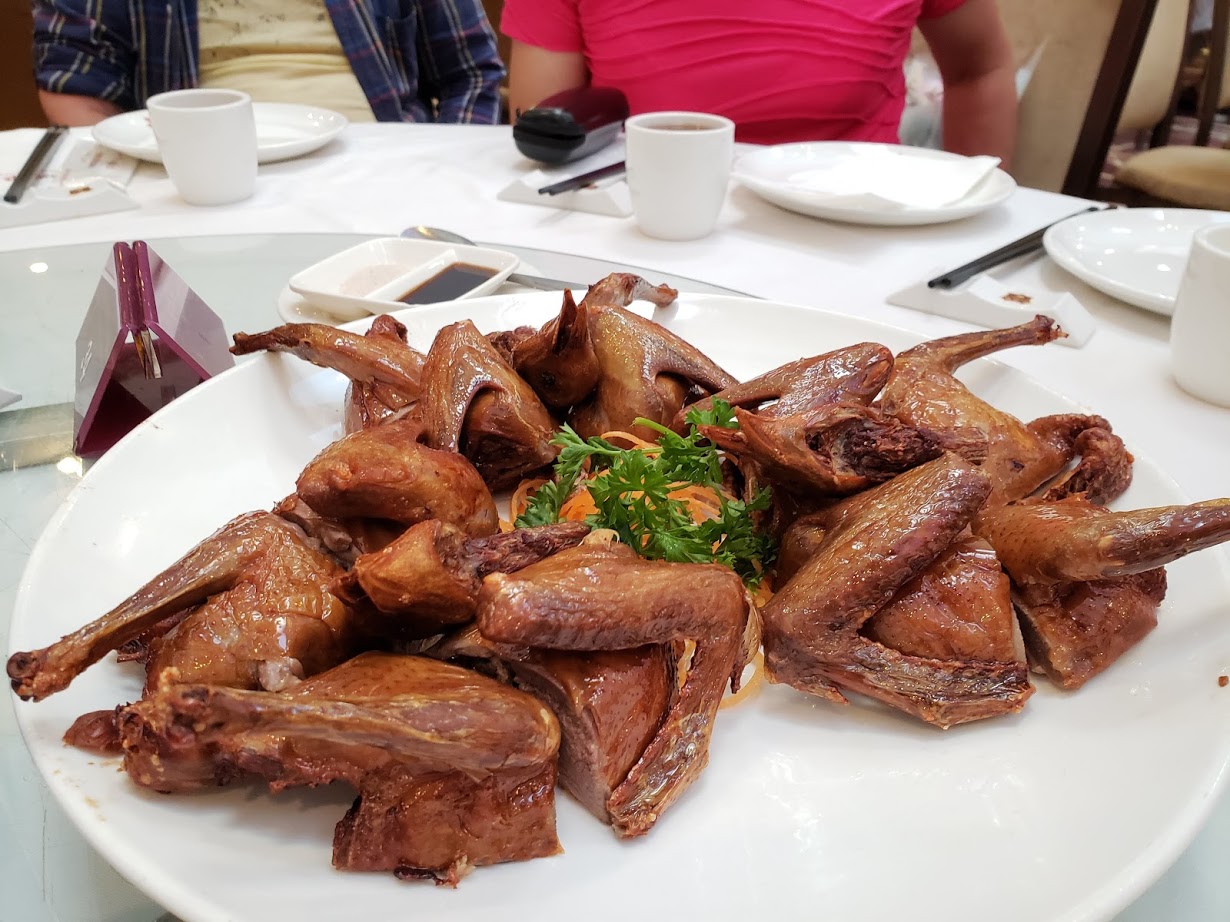 Roasted squab: We started out with a roasted squab, which is a family favourite! However, the meat was quite dry so it was disappointing.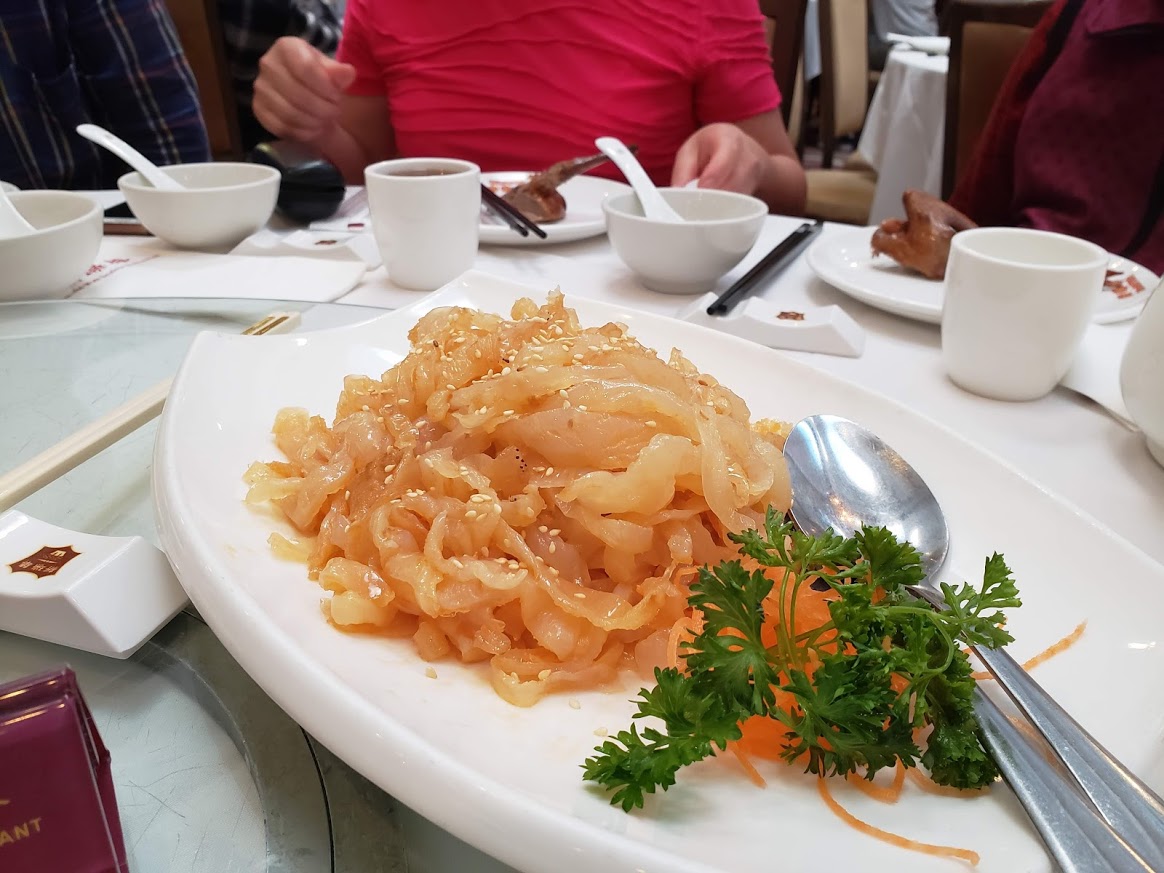 Jellyfish: The jellyfish was also disappointing as well. There wasn't much flavour to it. The boyfriend ended up adding some salt from the squab dish, which helped.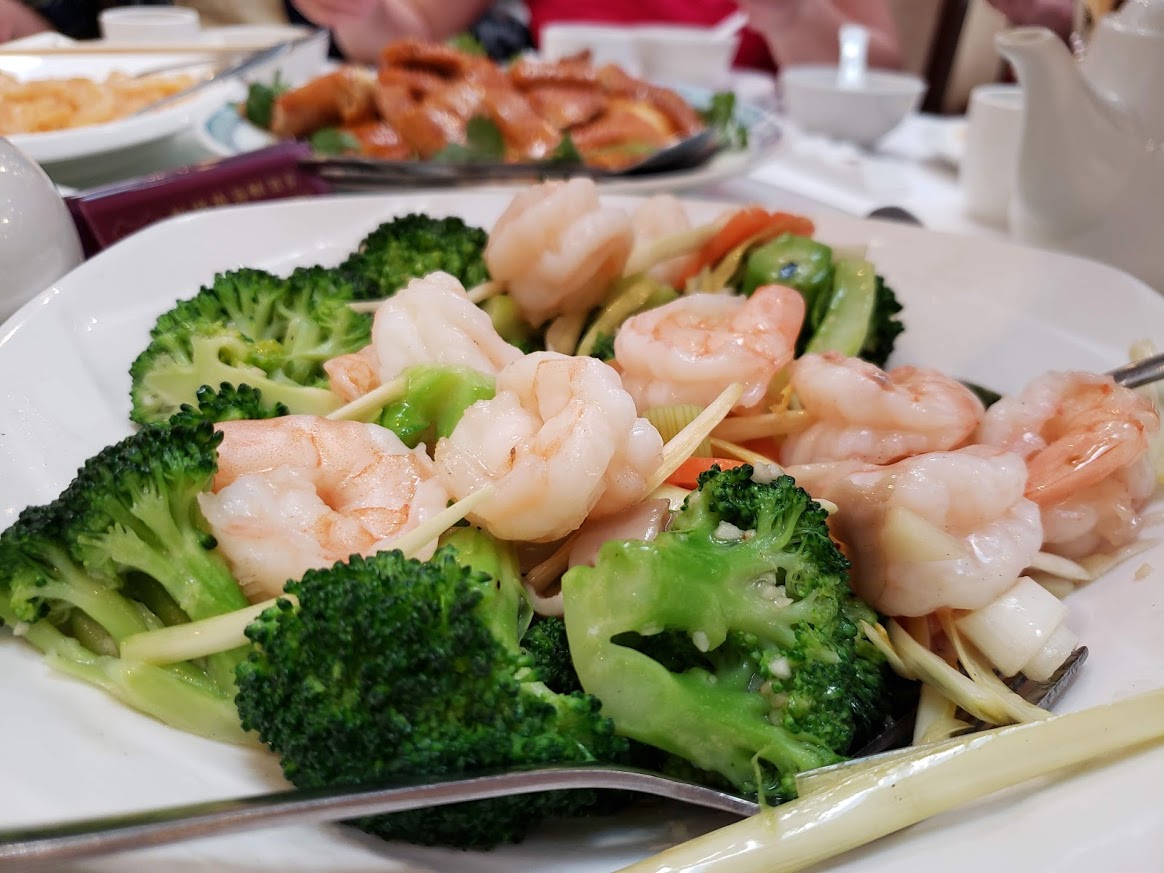 Sauteed prawn and vegetable: A safe dish for me! After the first 2 disappointing dishes, this one was enjoyable. The prawns were very snappy and had a nice flavour from the wok (aka wok-hei or wok-air). The garlic was tasty as well.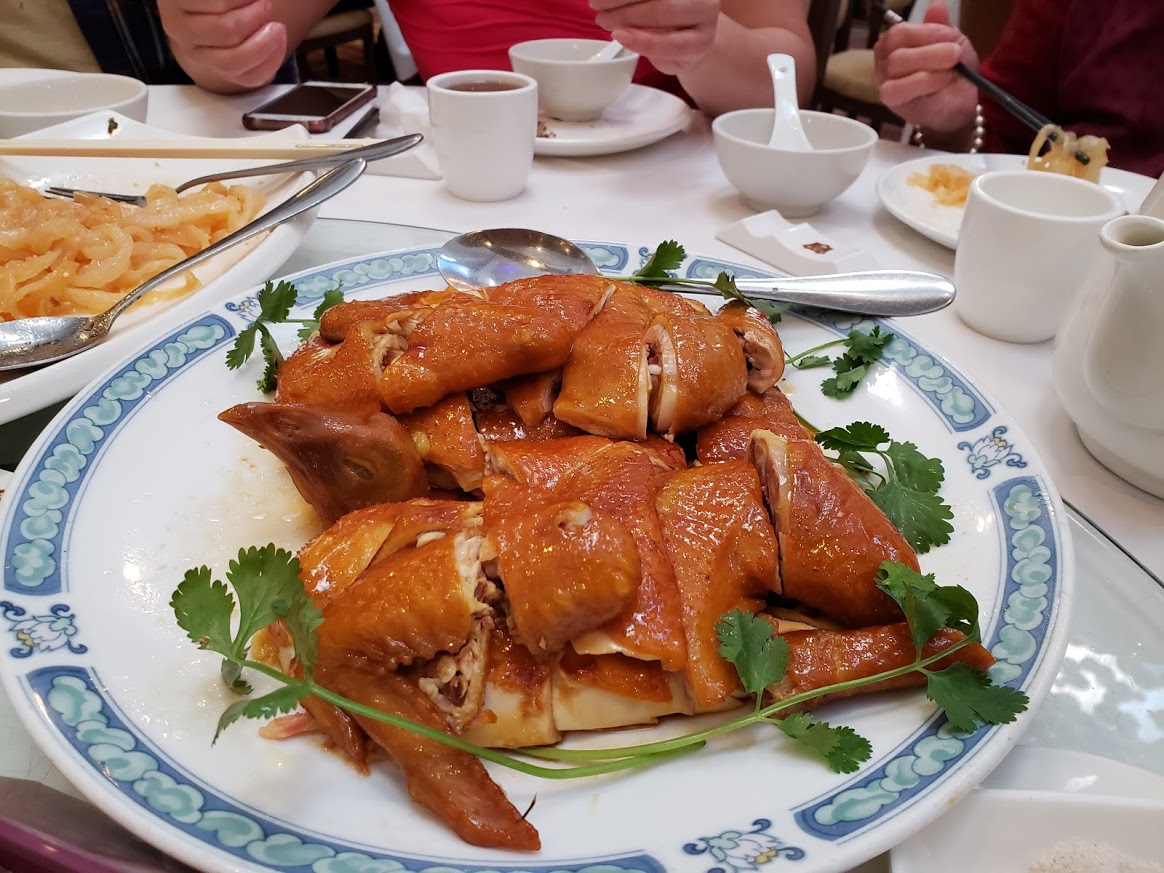 Soya sauce chicken: We weren't planning on ordering this, but the waitress recommended it and said it was one of their best dishes. Well, she was right and we all enjoyed it! The chicken was well marinated, very tender and juicy. I was able to eat the chicken breast part and enjoyed it a lot.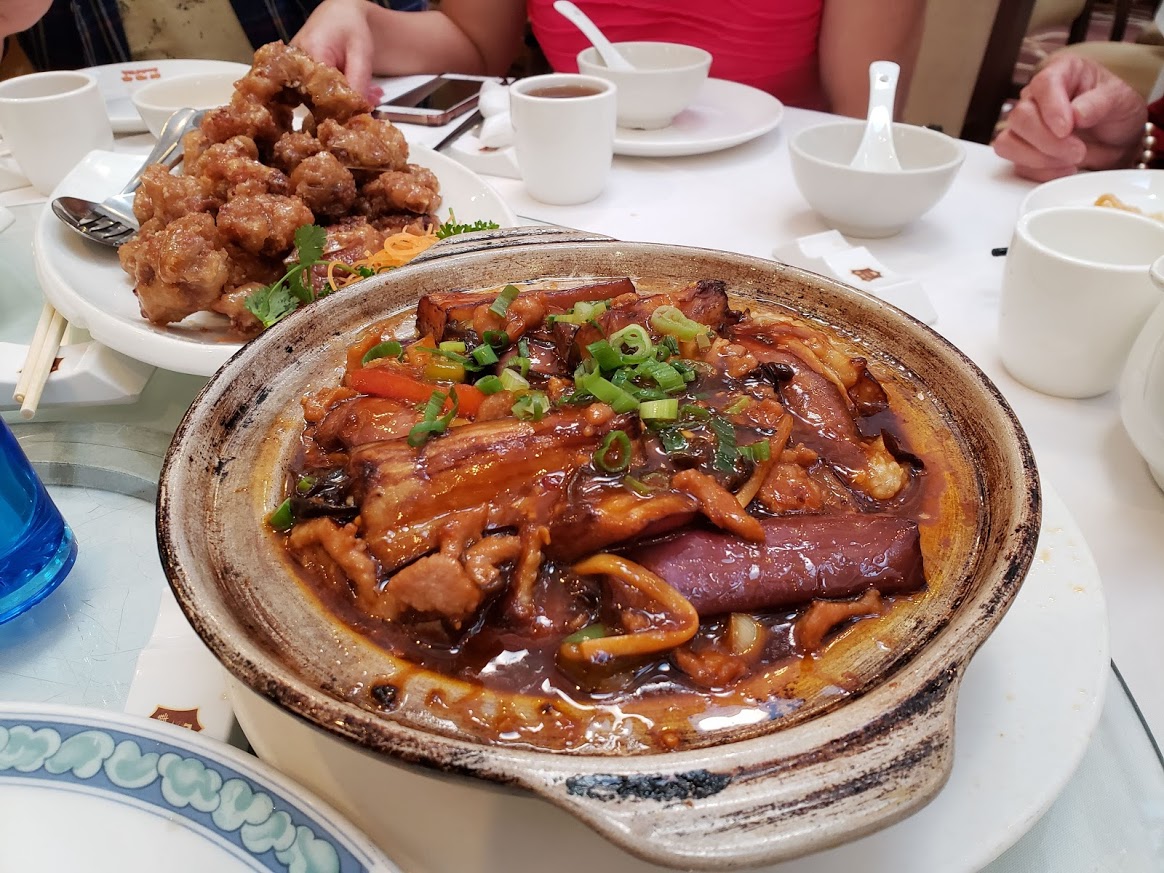 Spicy eggplant in clay pot: Another favourite dish. This usually contains tofu, which is delicious because it gets marinated in the sauce. However, there wasn't any tofu in here which was a bit disappointing.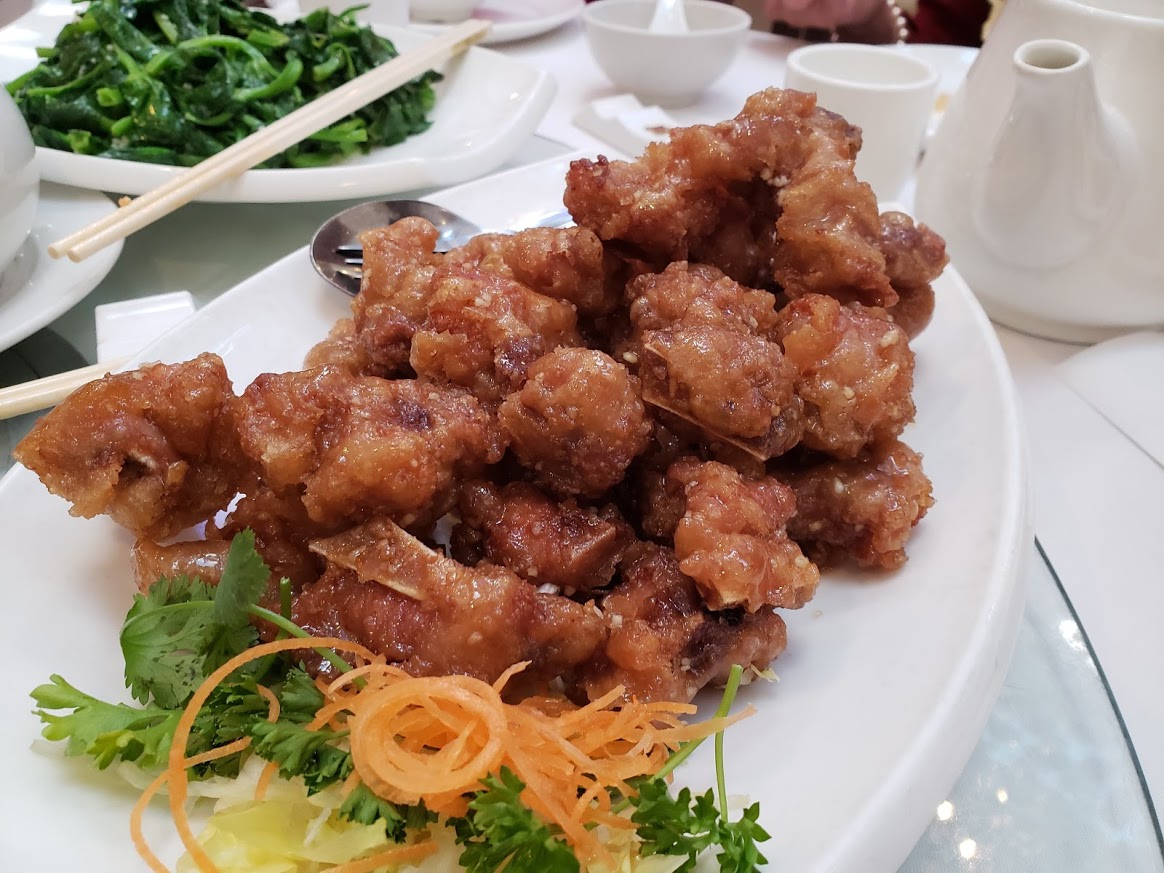 Honey garlic spare ribs: No one had any complaints about this dish!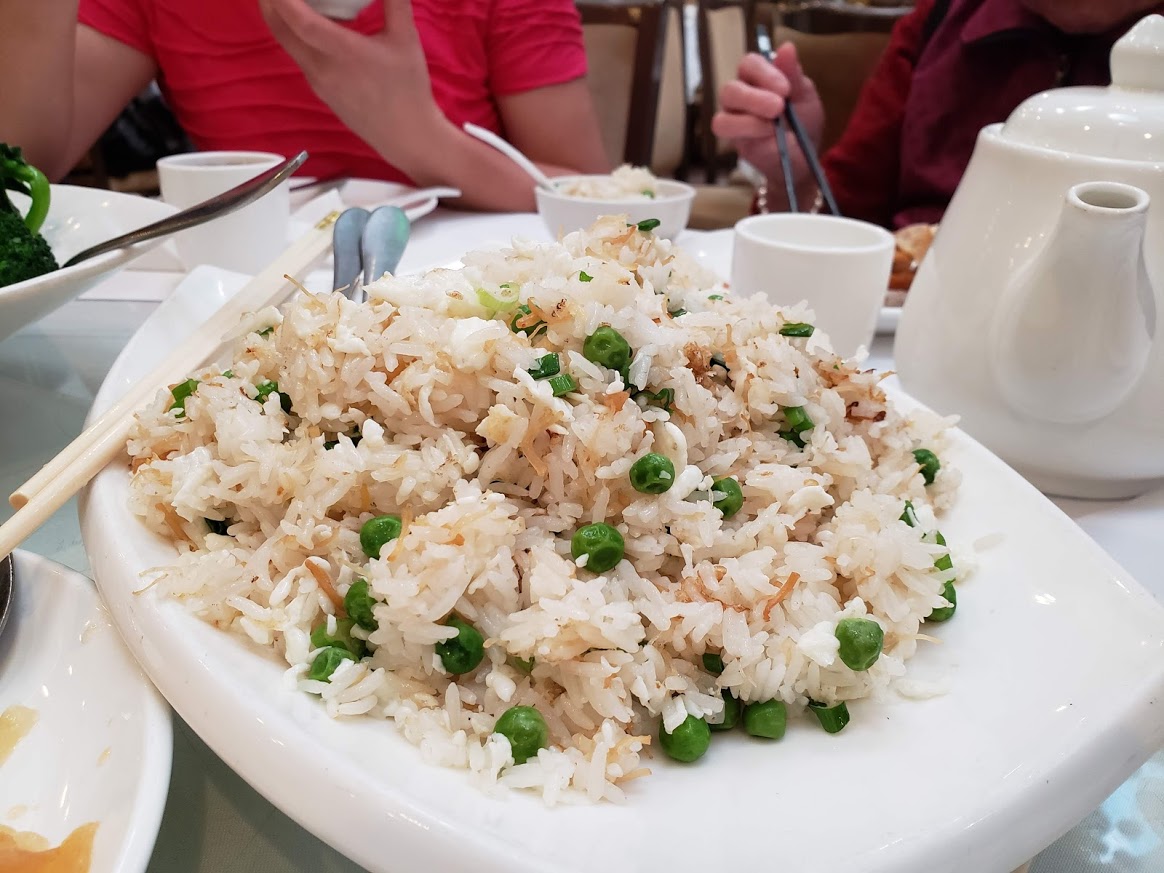 Scallop egg white fried rice: A simple, carb dish to end our meal. The fried rice surprisingly wasn't that oily which was nice.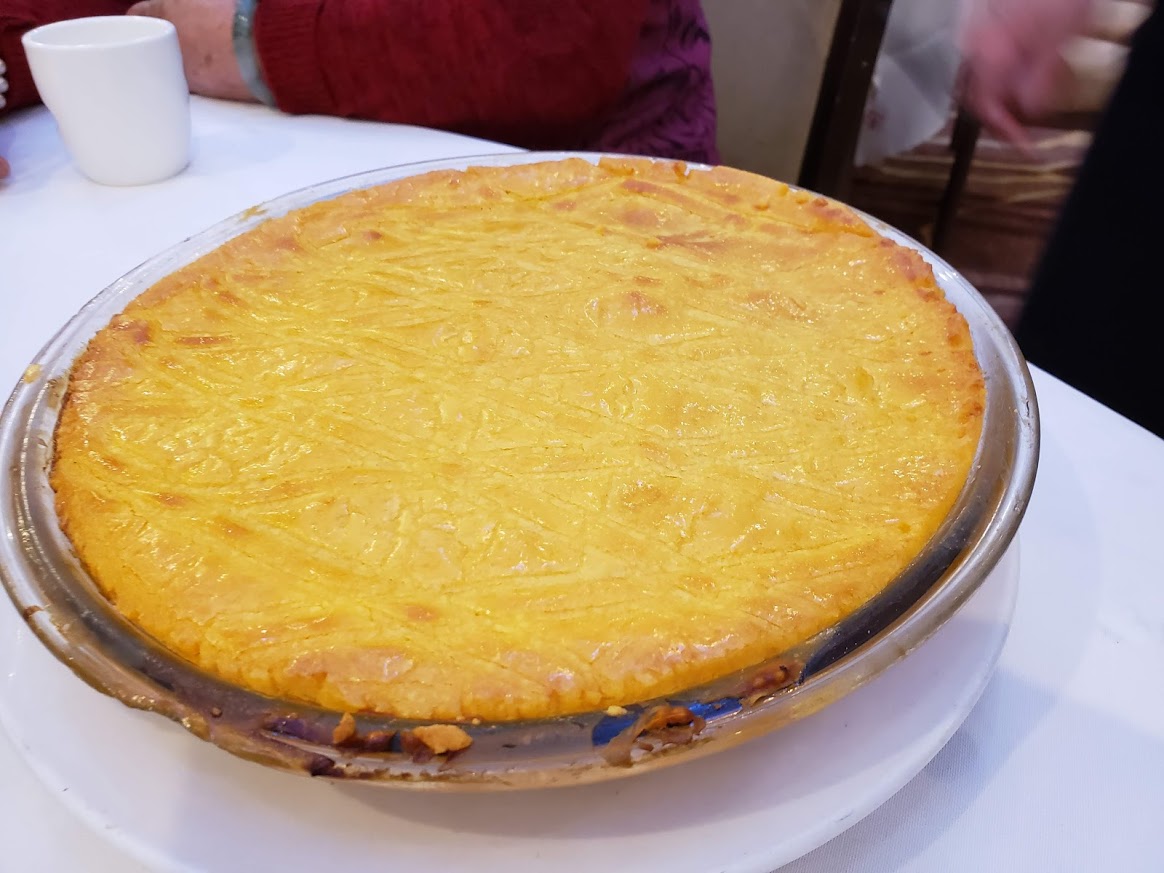 Tapioca pudding: Tapioca pudding is so good! Sadly, I couldn't have some since it contained dairy and I didn't bring my Lactaid pills (although those don't work sometimes either). Everyone enjoyed it a lot and said it wasn't super sweet.