Ding Tea is one of the new players to join the bubble tea competition in Vancouver, which has been surging recently! It is a Taiwanese chain that started in 2006, and they have some locations in the US as well. I've lost track of how many new bubble tea places opened in the past 6 months or so!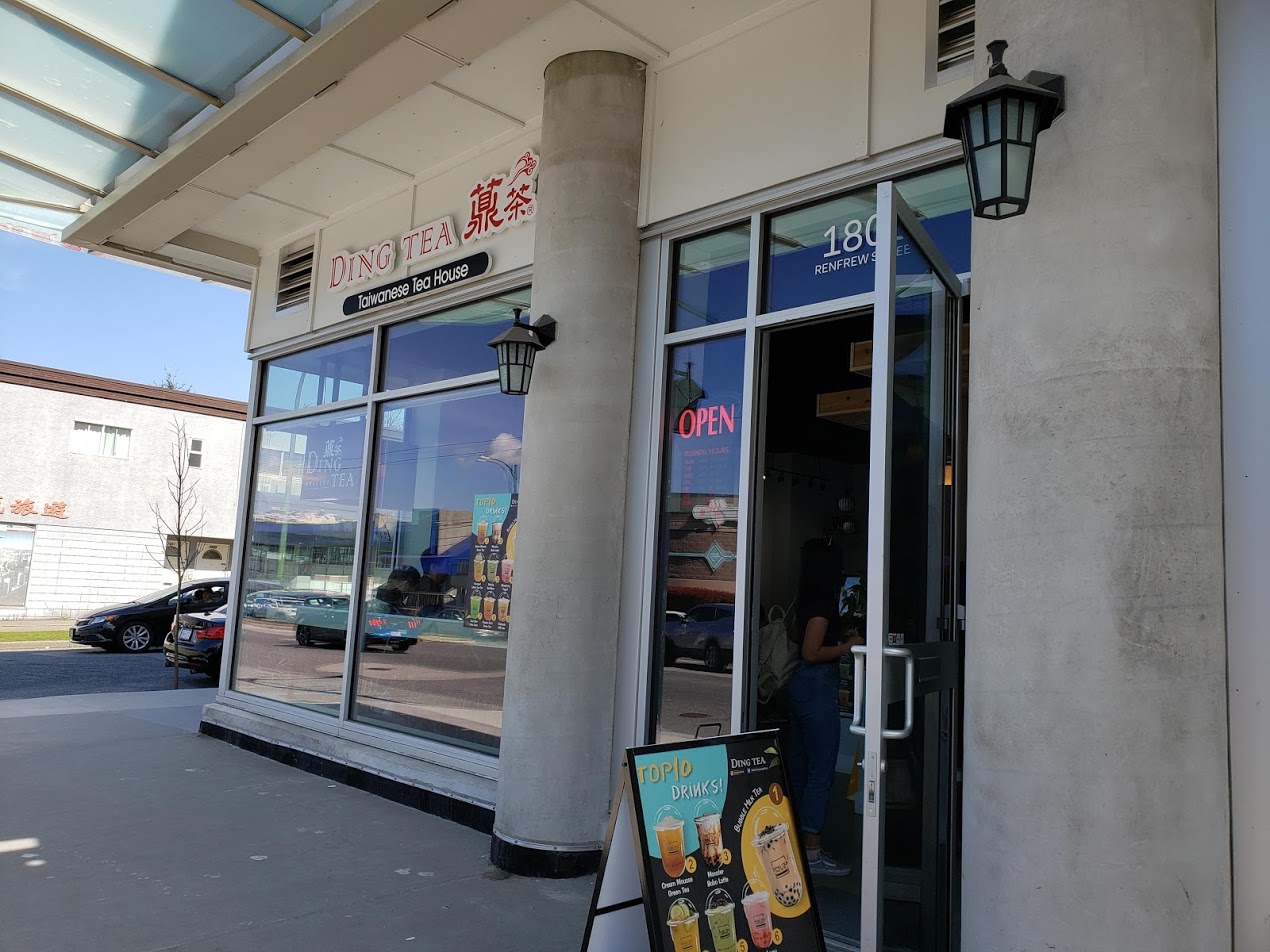 There aren't many bubble tea areas in this part of East Van, so it is quite nice to finally have another addition in the area. They are located across from First Avenue Marketplace on Renfrew Street.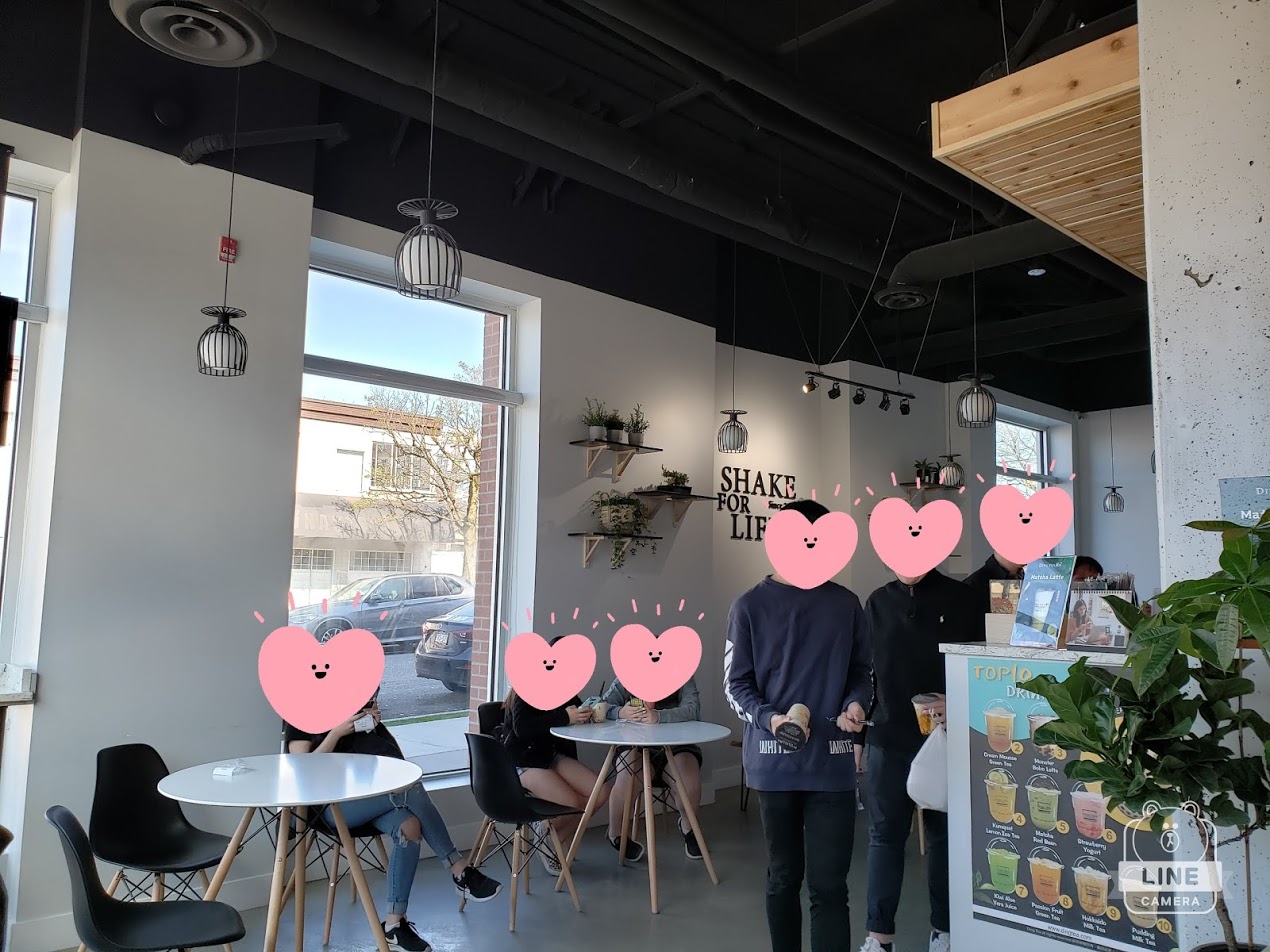 Walking in, the interior is spacious and thoughtfully decorated with a white theme. We came 2 weeks after opening, on a Saturday afternoon and there was a line up out the door.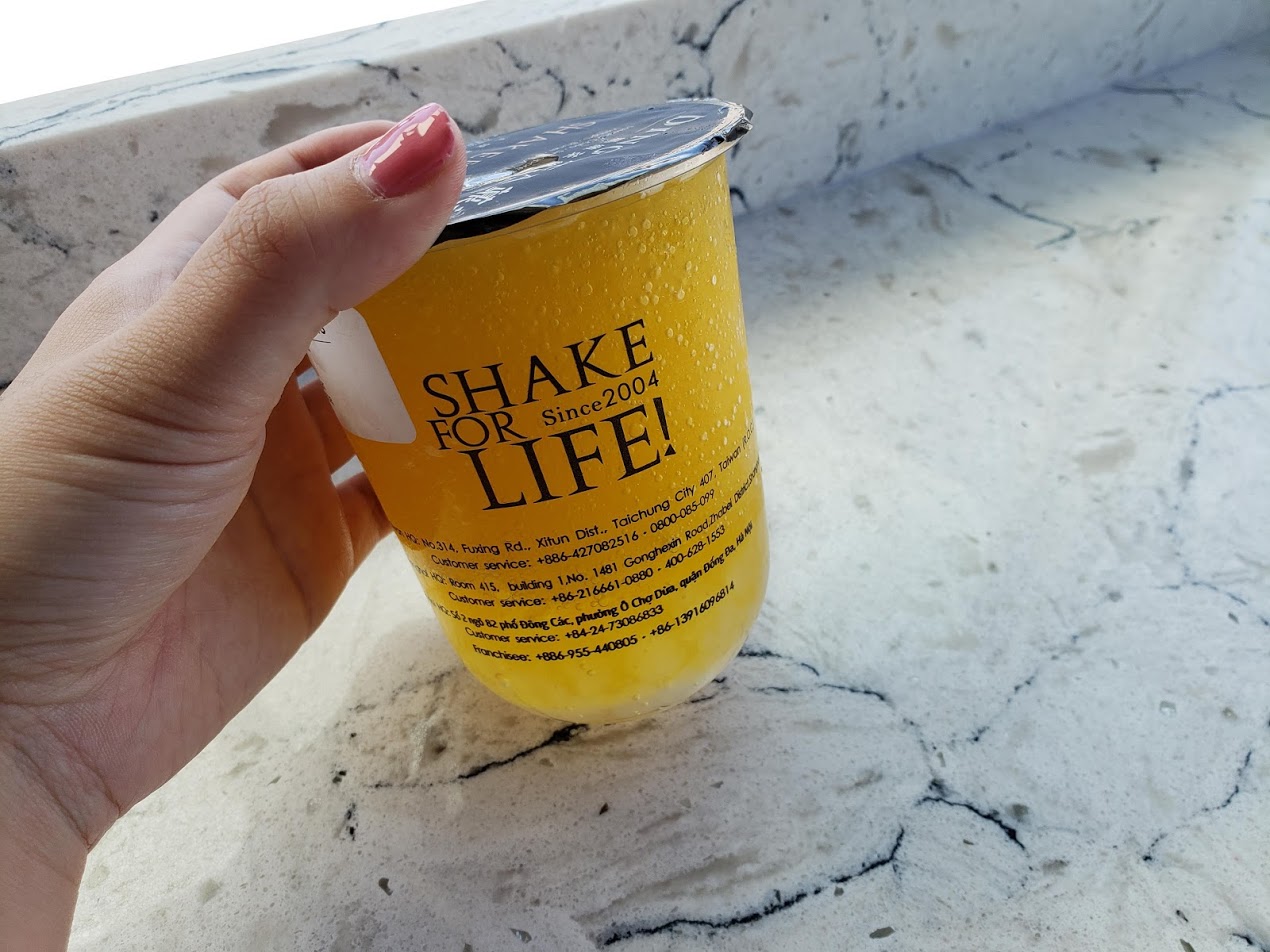 Mango smoothie with crystal boba: After checking that the smoothie was not made with milk (safe!), I decided to get this. Sadly, they were out of the regular pearls, but the owner suggested the crystal boba which he described as a crunchy pearl. I was intrigued!
Turns out, the crystal pearl has a harder texture than boba, akin to lychee jelly. Taste wise, there wasn't much taste to it. Think of lychee jelly texture in the shape of a ball, without the lychee taste. I wouldn't get the crystal boba again, I prefer my pearls!
The mango smoothie itself had too much ice chunks, which made it not as enjoyable. It could have been blended longer for more consistency.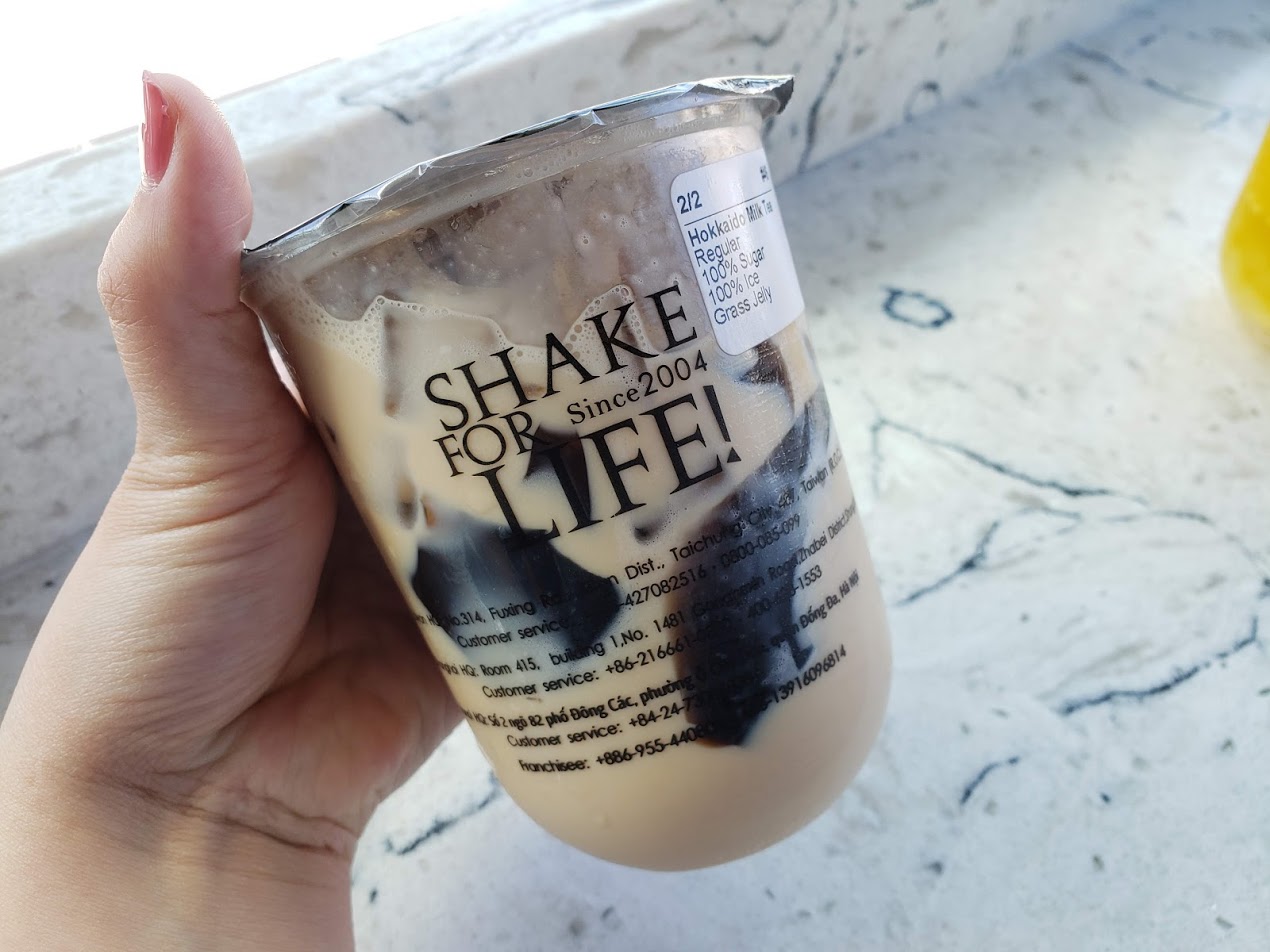 Hokkaido milk tea: These were one of the top 10 specials being advertised, so the boyfriend gave it a try! He was really impressed with the taste. The tea was strong and fragrant. It was a tad bit sweet, so it might be better to order it half sweet.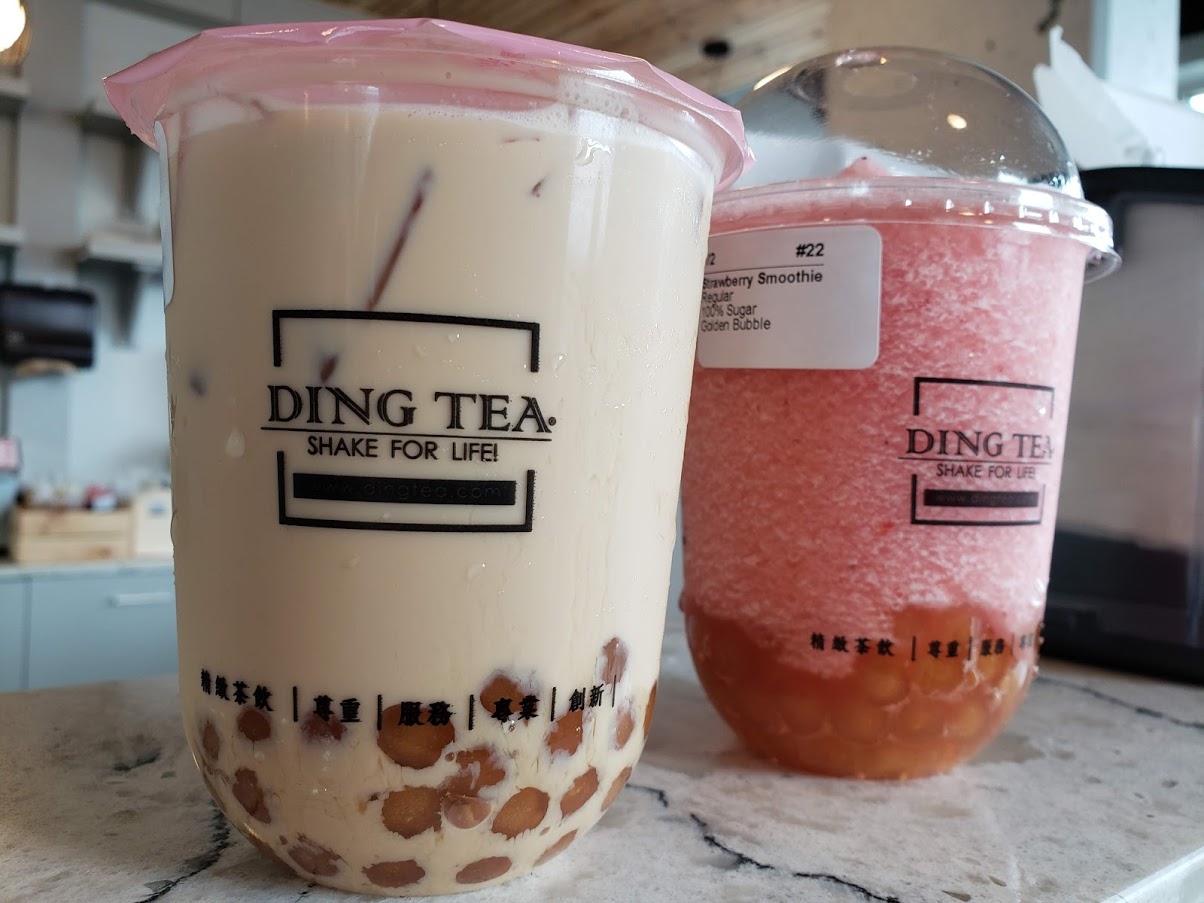 On a second visit, the boyfriend ordered the Hokkaido milk tea again. Since my mango slush had a lot of ice chunks, I decided to give the slushes another try but have strawberry instead. The slush was not good this time as well. There were ice chunks and the strawberry flavour was very artificial.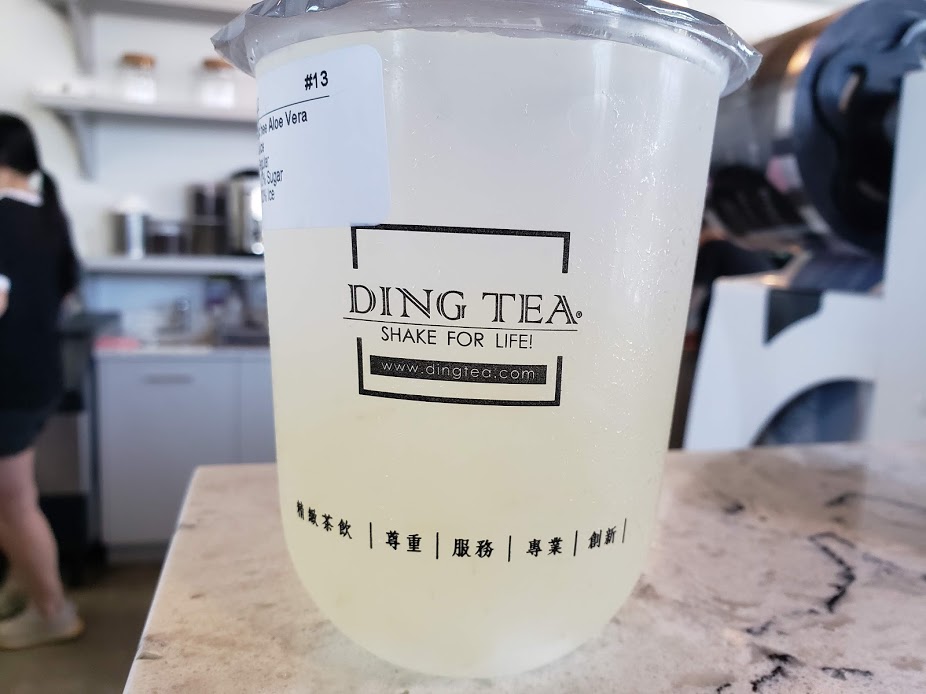 Lychee aloe juice: A non-caffeinated juice which was very tasty. There was a very generous portion of aloe chunks inside. We also added some coconut jelly which added more textures to the drink.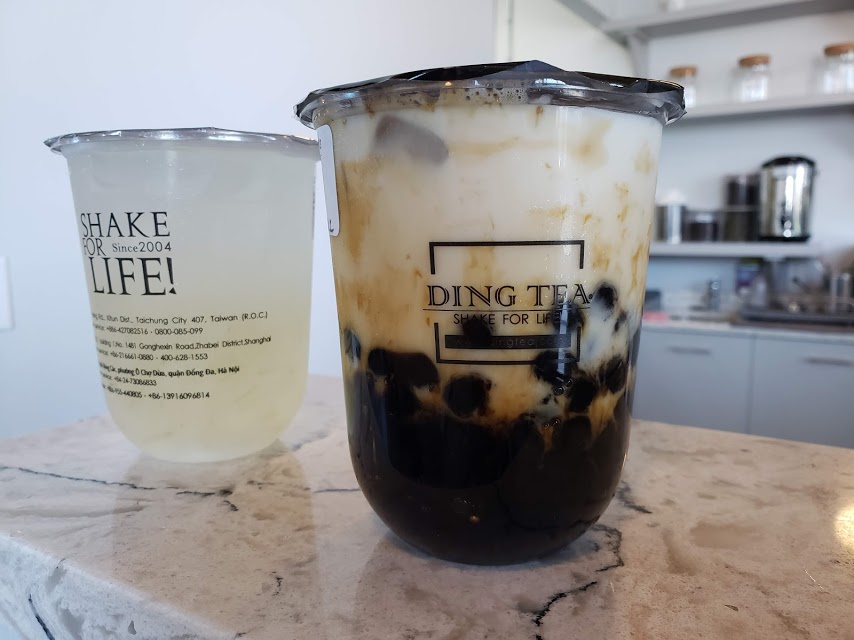 Monster boba latte: The monster is Ding Tea's version of the brown sugar pearl latte, available after 1pm until quantities last. I was VERY happy to find out they had almond milk available, so I was able to order it! =D
I found that there was not much roasted brown sugar taste compared to other places I have tried. But it still satisfied my brown sugar latte craving and I am glad there is a place within walking distance if I'm ever craving it.
I would recommend coming here for the non slushes/smoothie drinks. The slushes/smoothies aren't good, I also wish they had a fresh fruit option because it tasted very artificial.
Overall, I wouldn't make the drive purposely for Ding Tea. But, it's nice that there is finally another bubble tea place in this area. I'd come back because this area is convenient.