During our trip to Mexico, the boyfriend and I tried out the teppanyaki restaurant at our all-inclusive resort. It was both of our first time having teppanyaki and seeing how it was a fun experience, I wanted to try one in Vancouver to see how it compared!
I came across Osaka Teppanyaki on Yelp and thought it would be fun to try for my birthday.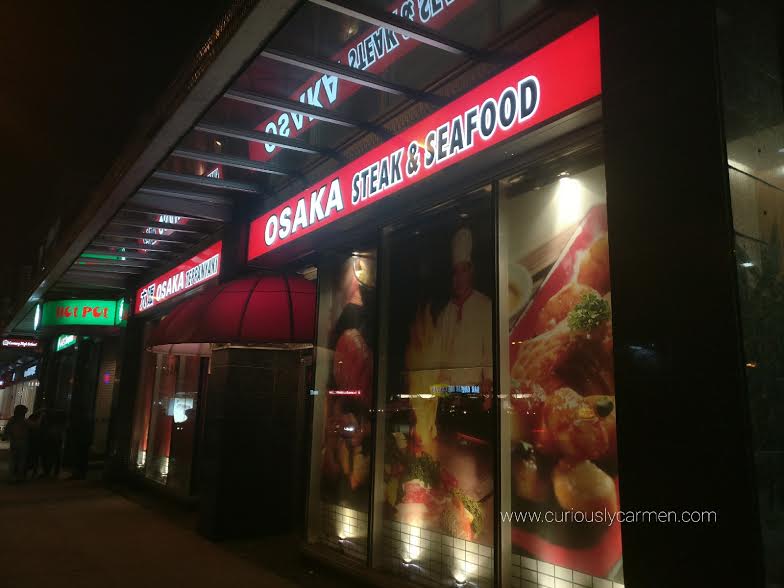 Osaka Teppanyaki is located on West Broadway. Walking in, the restaurant was a bit dark but somewhat busy. We were seated quickly and brought our tea and water.
For teppanyaki, you have to wait until your seating area is filled (usually bout 9 people) until the chef comes out and cooks for everyone. Otherwise, it's a waste of their time to come out for only 2 customers. I wonder what happens if the seats next to you don't fill up??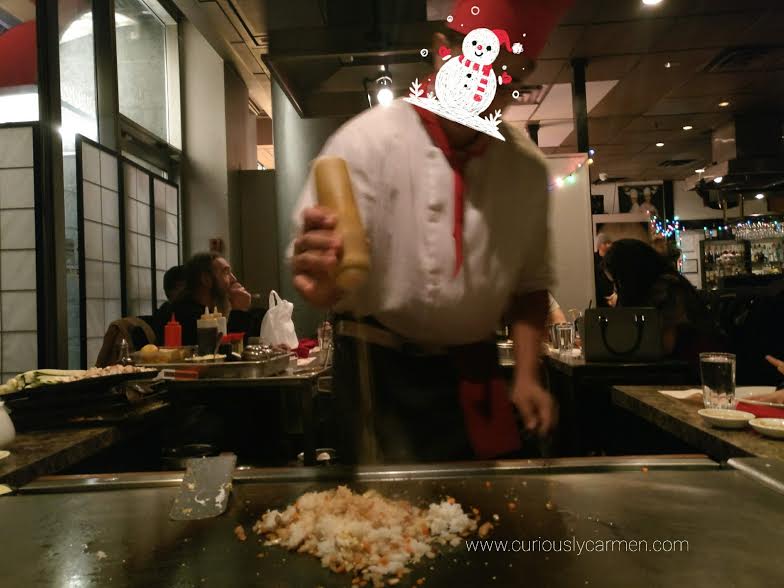 Anyways, after receiving our complimentary soup (it was some kind of clear beef broth soup, nothing special) and salad (Japanese ginger sauce style), our chef came. He did some quick fire shows which we enjoyed watching. Each person also had 3 complimentary shrimp!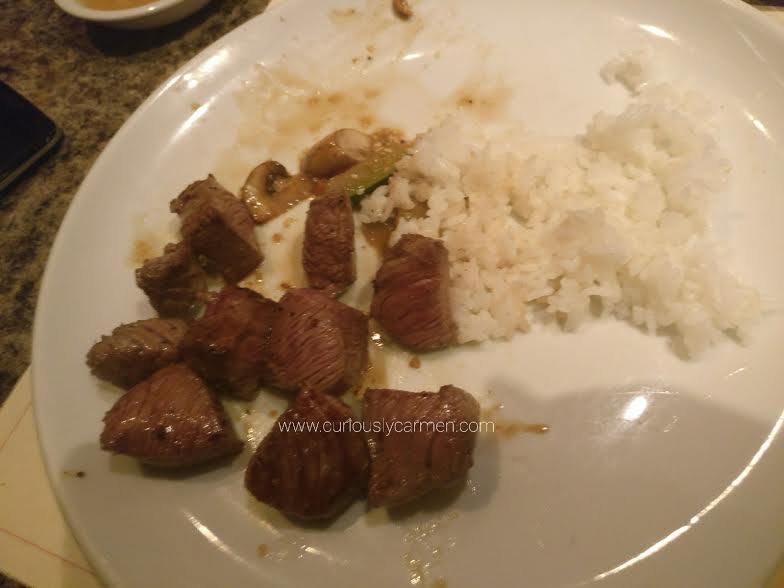 Steak & chicken, $33: The boyfriend's New York Steak was a perfect medium rare. It was tender and flavourful albeit a bit small.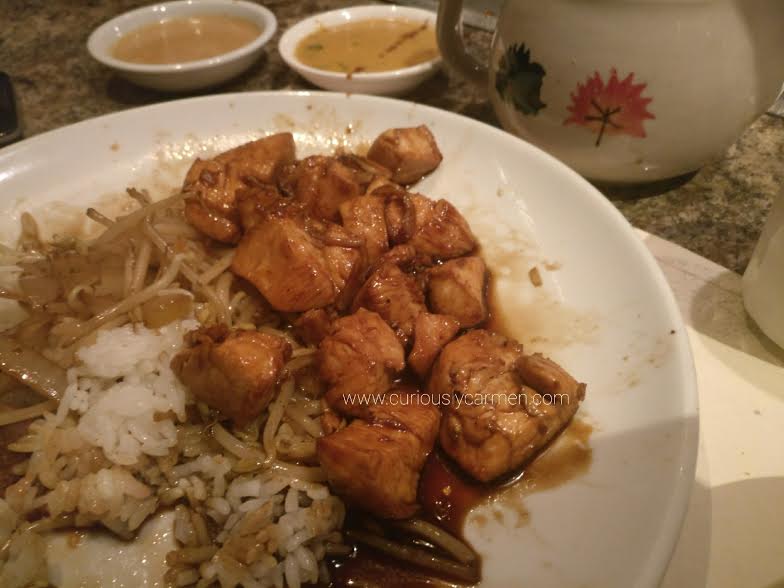 Steak & chicken, $33: As for the chicken, it was very juicy and flavourful too! I liked how we could see it being prepared, so we knew exactly which types of seasoning were being used.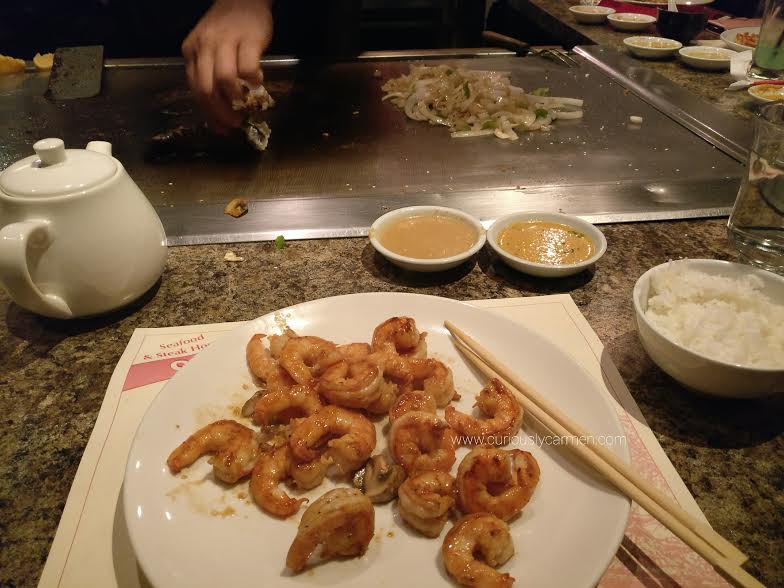 Shrimp, $33: Although each dish comes with 3 complementary pieces of shrimp, I love shrimp so I ordered it for my main. The shrimp was super delicious. We saw him squeeze fresh lemon juice and a chunk of butter… mm, so good. I'm definitely going to cook it this way at home in the future!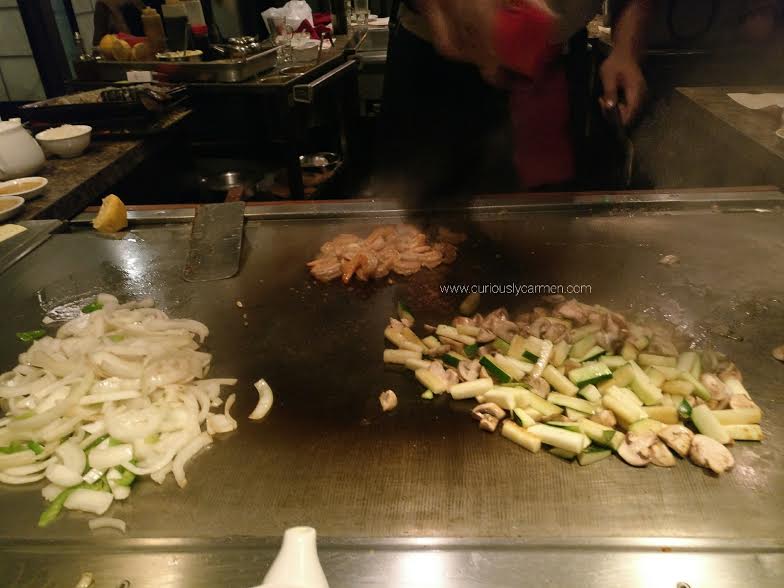 All in all, our first teppanyaki experience in Vancouver was enjoyable. I would recommend going at least once because it's fun to watch the fire shows and see your food being prepared by the chef.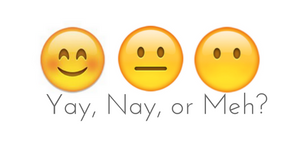 Yay!