The husband and I find ourselves in Richmond a lot, we really enjoy coming to Richmond! Usually, we have lunch at Happy Day Cafe, Yah Yah Yah Ramen, or Deer Garden. This time, we were having a craving for Taiwanese food and decided to go to Pearl Castle on a whim. We were going to go to Chef Hung's but the parking at Aberdeen Mall was chaotic so we came to Pearl Castle instead.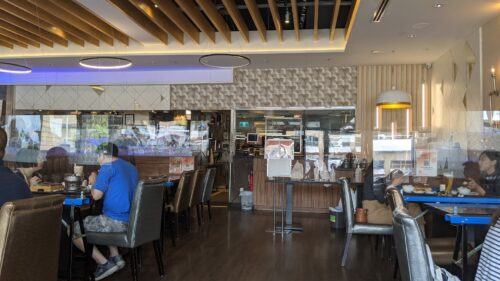 It's been many years since we've been to Pearl Castle. I remember we came here for bubble tea many years ago, but don't remember how the visit was.
Due to COVID, customers order through the mobile app. It was pretty convenient to order this way, more places should have this option!
Taiwanese beef noodle soup: I was craving beef noodles, and this did not disappoint! The broth was flavourful, and the beef brisket was very tender and marinated well.
My only complaint is that it was more pricey than I was used to. As I'm currently writing this, the price was $17ish (maybe my blog will still be around in 10 years and this is considered a reasonable price haha).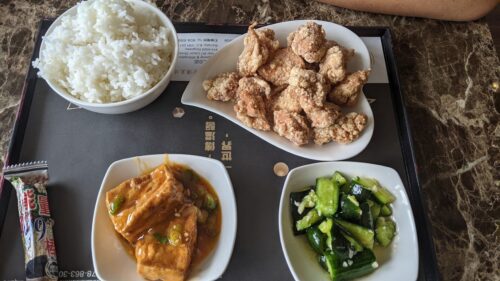 Taiwanese chicken nuggets combo: The husband also really enjoyed the chicken nuggets combo. The chicken nuggets were hot, crispy, and fresh. He also enjoyed the deep friend marinated tofu and cucumber sides.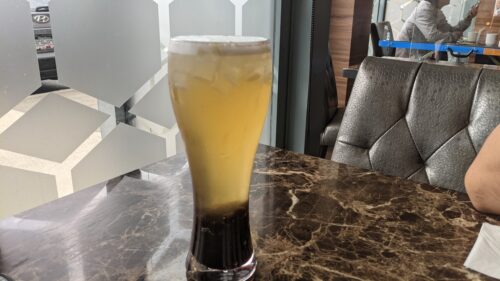 Chrysanthemum tea: We also shared a chrysanthemum tea. The tea was refreshing and light, perfect for a hot summer afternoon. The pearls really stood out to me here. They were so bouncy and fresh. I'd definitely order this drink again.
Overall, we were really satisfied with our lunch at Pearl Castle and would come back. The only complaint is that they are more pricey than the usual Taiwanese places we go to. But, it's a decent spot for Taiwanese food in Richmond.