After a disappointing Jamaican food experience at Riddim and Spice, I was still craving a decent Jamaican patty. Fun and random fact, the Vancouver Rabbit Rescue is located in the Arbutus Ridge area as well, so we came by The Patty Shop after picking up some hay for the bunnies.
The last time I came here was probably 9 years ago, nothing has changed! While writing this review, I found out that The Patty Shop has been open for 40+ years, since 1979!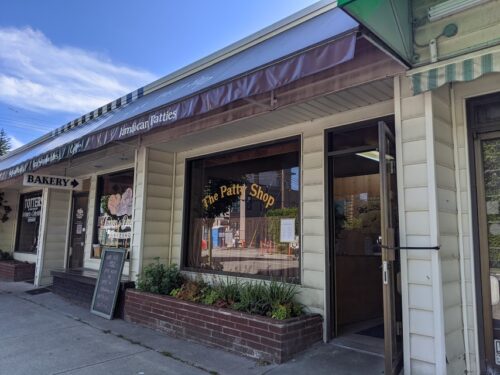 The Patty Shop is a very small shop. There is no room to eat inside, you just order and go. The prices were still pretty reasonable and you can also buy frozen ones for later.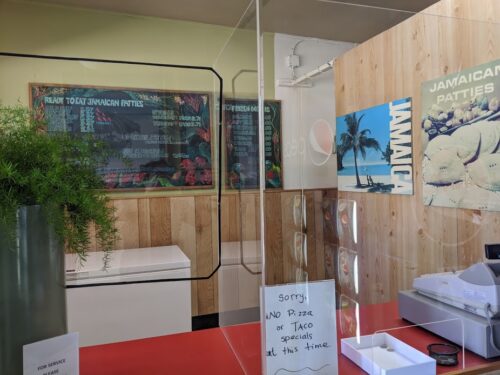 Walking inside this shop was like a blast to the past. It doesn't seem like much has been updated since they opened in 1979, but it was clean in there.
Also, keep in mind that The Patty Shop is cash only.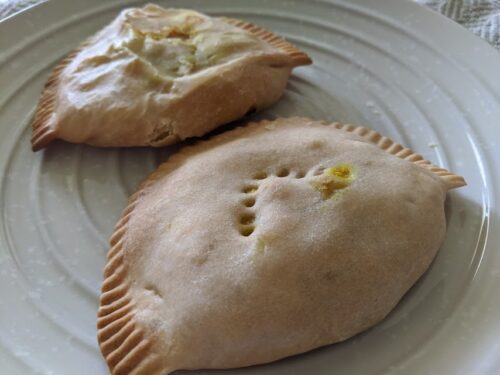 You can see how filled the patty was! The patty in the back got a bit squished from the car ride home though.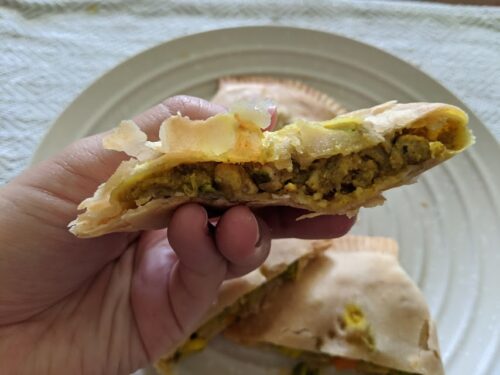 Chicken patty: My chicken patty was delicious! It was puffy with lots of filling and a nice shell outside. Even though I last came here 9 years ago, it was as good as I remembered. I'm not sure what type of spices they used, but it was very aromatic and delicious.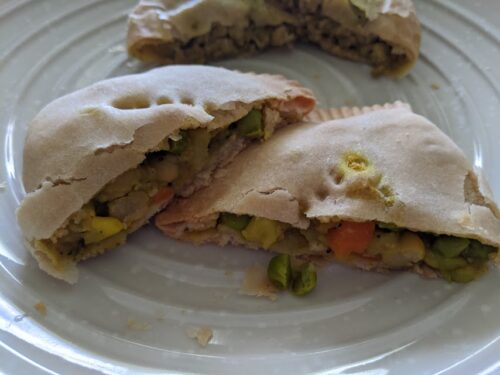 Vegetable patty: The vegan vegetable patty had a decent amount of filling as well. I would prefer the chicken patty though as I found it had more flavor and seasoning.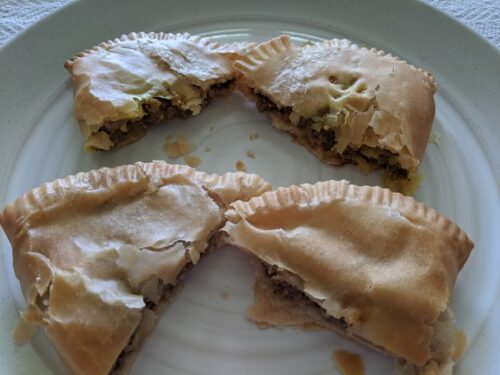 Curry beef patty: The fiance really enjoyed the curry beef patty. The curry flavor was strong and aromatic.
Beef patty: Compared to the curry beef patty, this one wasn't as good but not terrible either. It was a bit plain after eating the flavor explosion of the curry beef.
It's a shame that The Patty Shop is not in a convenient location for us, otherwise we would come more often! A neighbourhood secret and hidden gem for 40 years, I would definitely recommend stopping by for a delicious Jamaican patty.