While looking up a new place for Cola and I to try, I came across The Union. I am a fan of fusion restaurants and the menu sounded delicious, so I suggested that we meet here! The Union is located in Chinatown on Union Street. It's been awhile since I've gone to Chinatown and it's crazy to see how much has changed in this area. Every time I come here, there's a new store, restaurant, or building that wasn't here before.
It was a happy surprise when we got here and found out it was wings Wednesday! Her friend also joined us last minute upon hearing that it was wings Wednesday and seeing the unique flavours they offered.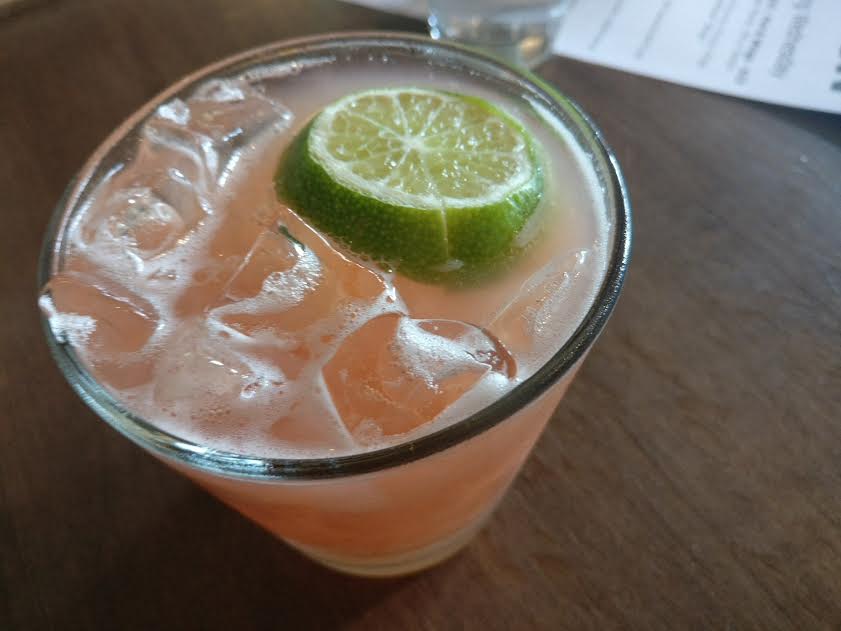 Matahari, $5.00: This was a non-alcoholic cocktail made out of guava juice, apple juice, lime, and ginger. After seeing guava, I knew I had to give it a try! It was delicious and I would recommend if it if you like guava flavour. Guava was the main taste but you could taste hints of the lime and ginger, which made it taste less sweet.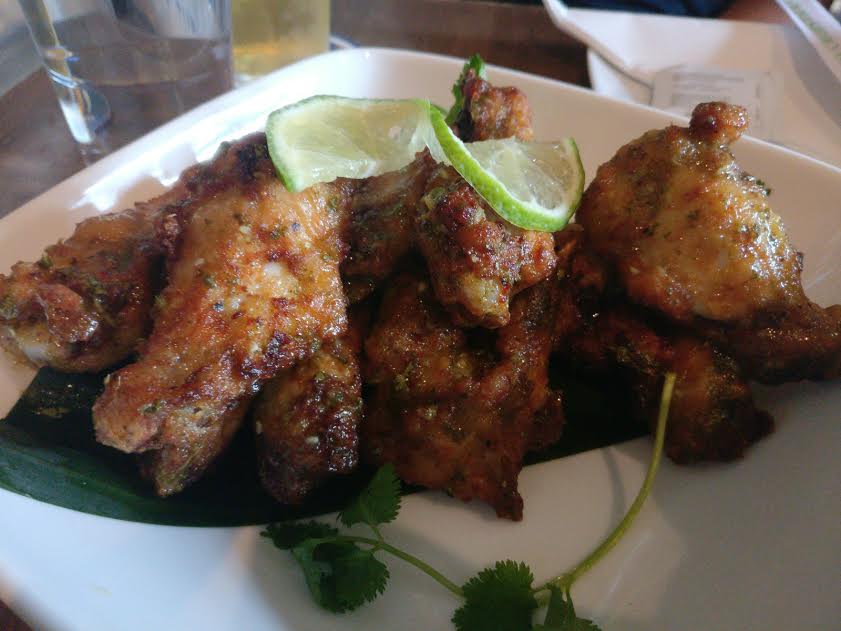 Jeow som, $10.00 (Wednesday special, originally $15): The chicken wings were marinated in a very unique blend of spices… cilantro, lime, garlic, fish sauce and bird's eye chilies. It was a bit spicy but enjoyable. I've never had fish sauce marinated chicken wings but surprisingly it went well with everything else. This is why I love fusion restaurants!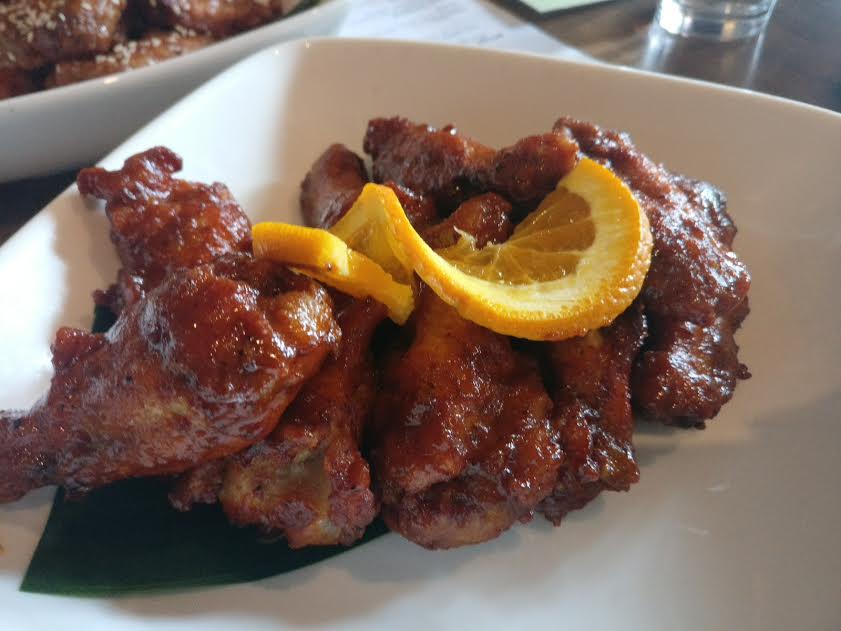 Roja grande $10.00 (Wednesday special, originally $15): Spanish paprika, vinegar, cumin, and syrup glaze. Out of the 3 flavours of wings that we ordered, we all found this one to be the most underwhelming. We could mostly only taste the cumin.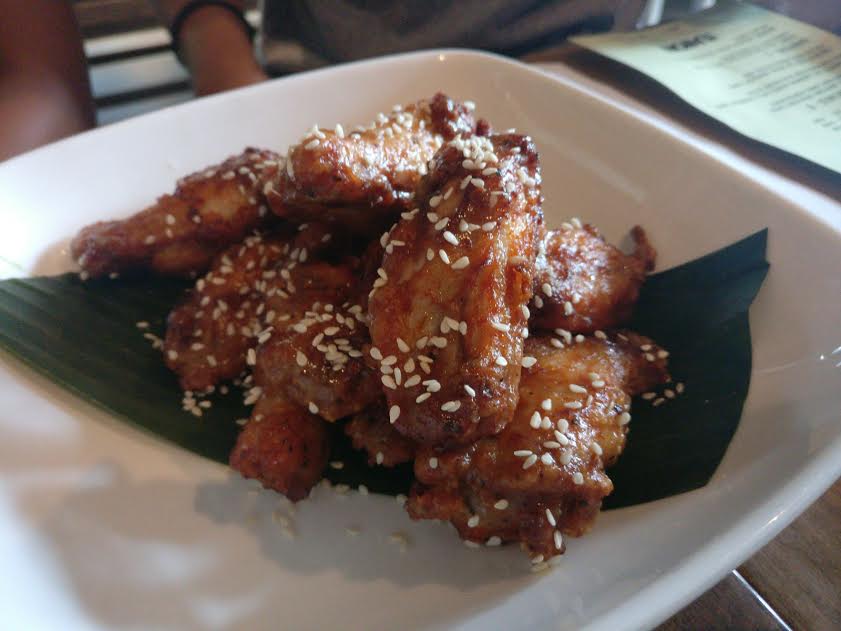 Korean gochujang $10.00 (Wednesday special, originally $15): Korean spicy chili glaze, sesame seeds. I can't recall if this was super spicy or not, sorry! This is why I need to write the reviews right after my visit. -_-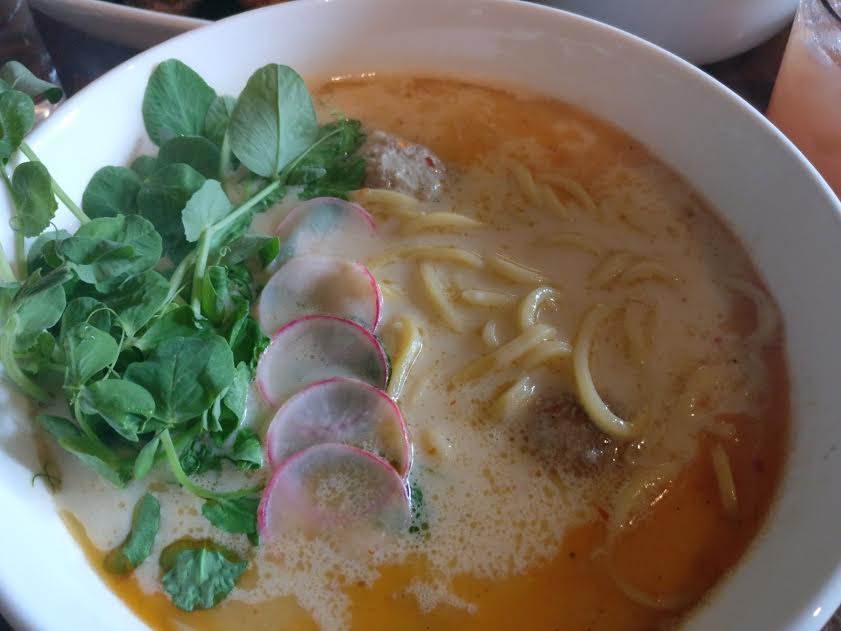 Tom Kha Mu, $16.00: This was a bowl of fusion noodles, when I first saw it on the menu my mind was set! It came with lemongrass pork meatballs, coconut chicken broth, egg noodles, and chili oil. I really enjoyed this bowl of noodles and it was very unique. The lemongrass pork meatballs were juicy and had strong lemongrass flavour in it. The coconut chicken broth was very creamy and there was a hint of spice from the chili oil. The next day, I tried to re-create the coconut chicken broth myself because I couldn't stop thinking about how delicious it was (Incase you're wondering, it was a success although I might have added a bit too much lemongrass)!
I found the chicken wings to be meh… while it sounds cool and unique on the menu, they weren't amazingly delicious. I also found them not to taste super fresh. However, I would come back to have the Tom Kha Mu. I would be interested in trying the other fusion noodles. The prices are a bit higher at $16-18 for a bowl of noodles, but judging on the quality of the Tom Kha Mu, it would be worth a try!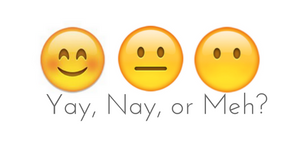 Yay!