Estee Lauder has paired up with French designer, Andre Courrèges on a line called Courrèges Estee Lauder. A few products were created combining his modern, futuristic, and geometric style, one of which I will review today. But first, here are some pictures to give you an idea of his style from the 60s.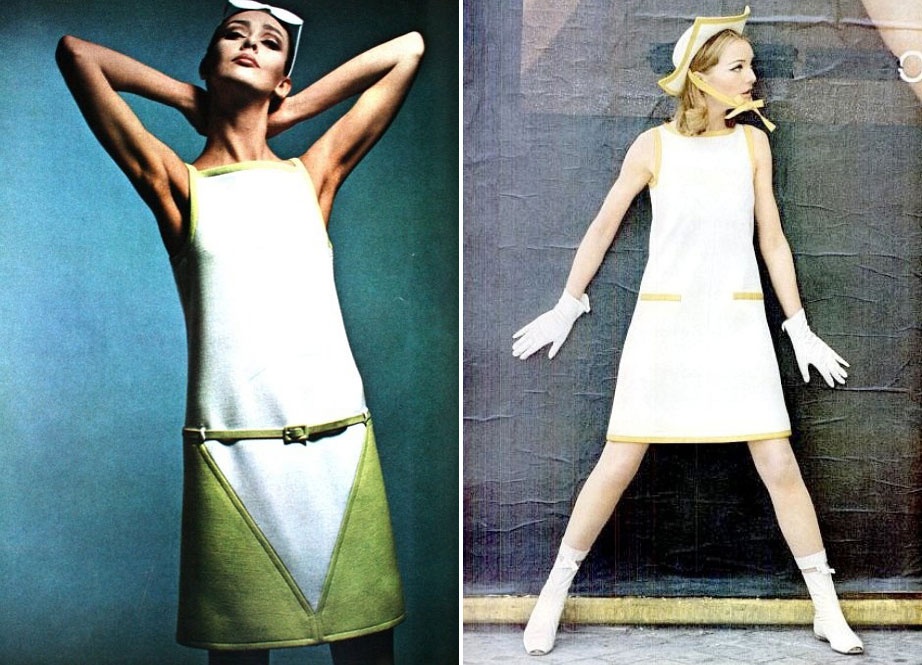 His style is very geometric, and after doing some research on him before writing this post, found out that was very popular in the 60s. I've never heard of him before attending the Estee Lauder media preview event, as with a few other attendees as well! See what type of things you can learn when you start beauty blogging? =P
His design incorporates many simple shapes such as triangles, trapezoids, squares, and rectangles.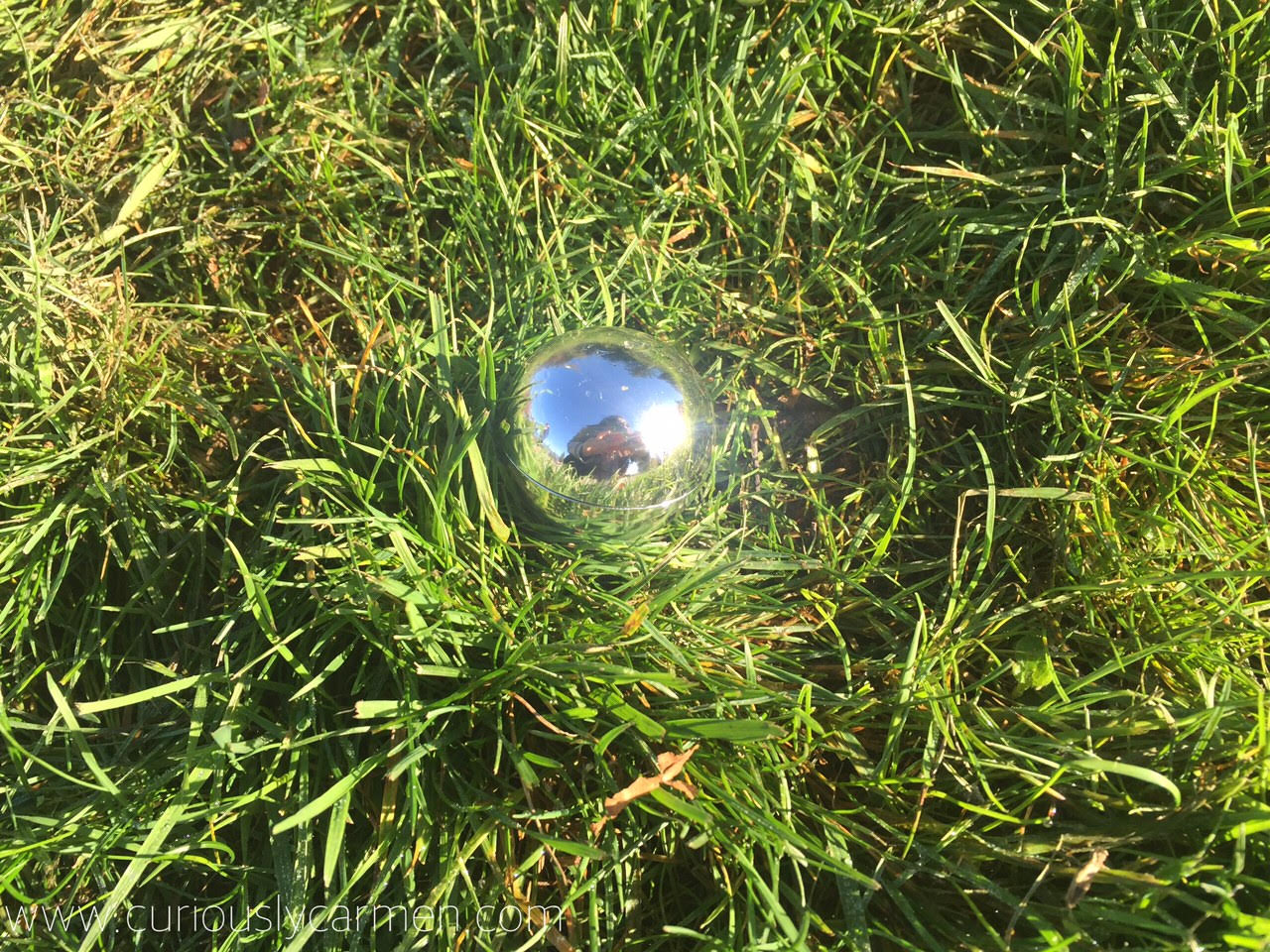 Staying true to his geometric and futuristic style, the lip & cheek ball features a chrome metal design in a sphere. I could totally paint this into a Pokeball. Nah jk, knowing me and art, I would probably still find a way to mess that up.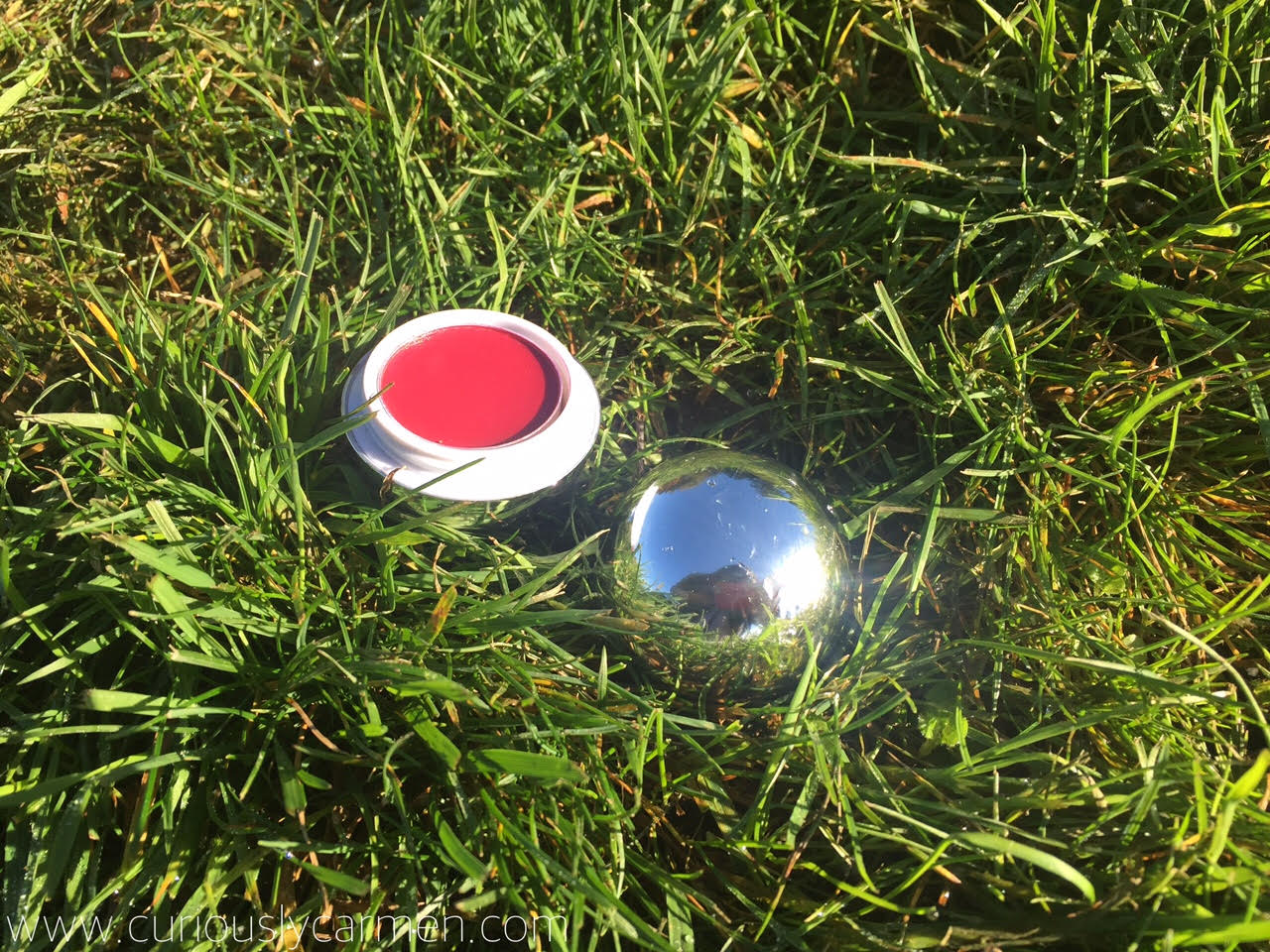 The surface of the ball is reflective, and it took me a long time to get a 'decent' shot that hid my phone's reflection before giving up. It just wasn't meant to be.
But now we can play a game – can you spot me trying to hide in the reflection of the ball? LOL.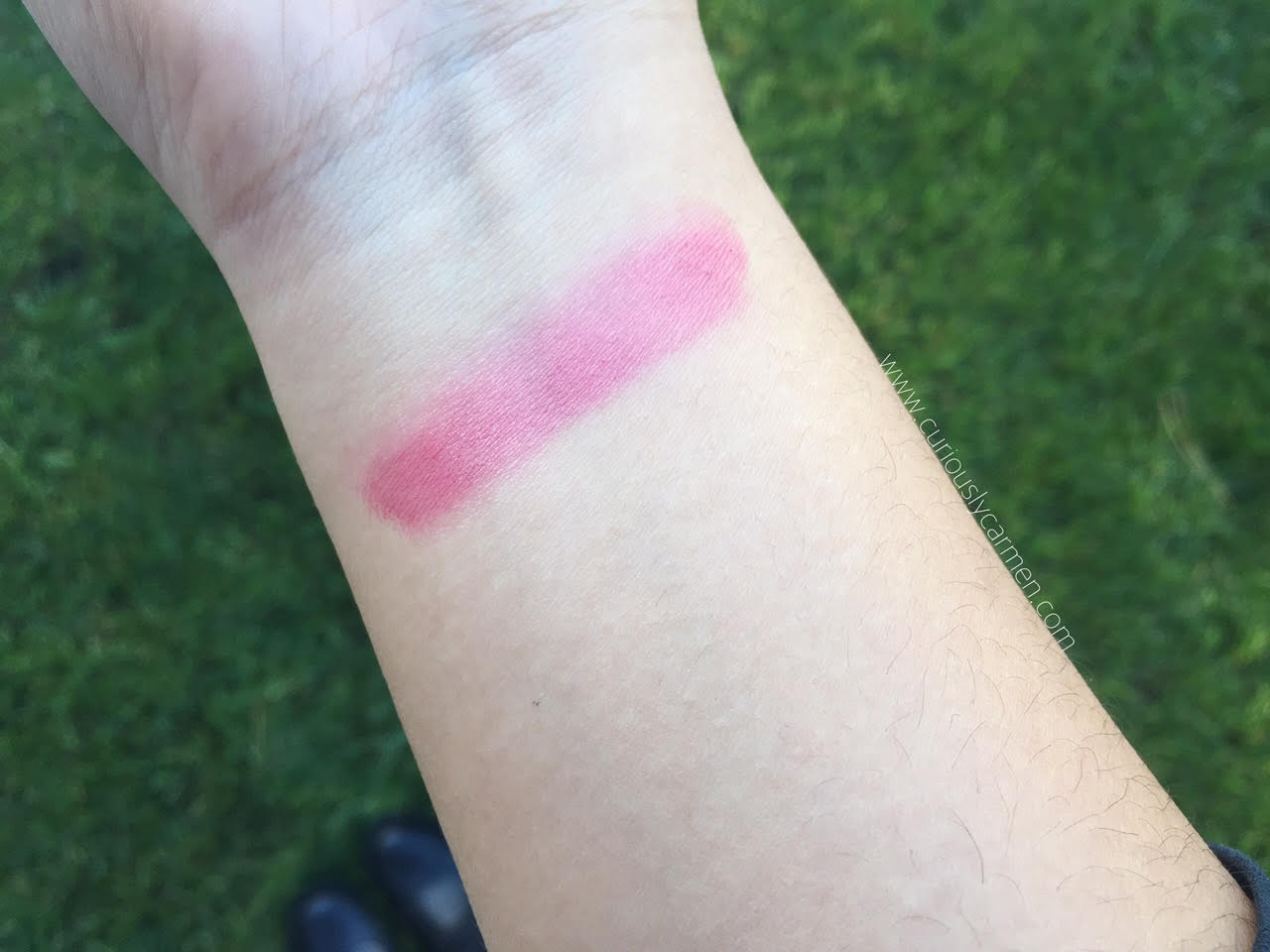 Here is a swatch of the product. The product goes on pretty sheer, this is two swatches of the lip & cheek ball. As you can tell, the colour is a soft, rosy pink that would go with a plethora of makeup looks! The official shade name is 'ultra pink'.
Although this is suitable for both lips and cheeks, I've only used this on my lips. I know that many people use lipstick on their cheeks as a blush hack, but I try to stay away from that. From a young age, my mom and her friends have warned me about putting lipstick on skin as they did that when they were younger, and thought that the lipstick did some damage to her skin. Hence, I grew up with the mindset that lipstick on cheeks = no bueno!
Of course, we all have our different opinions and some people may not see the harm in doing so. It probably is fine, but I just chose not to do it – to each their own, right?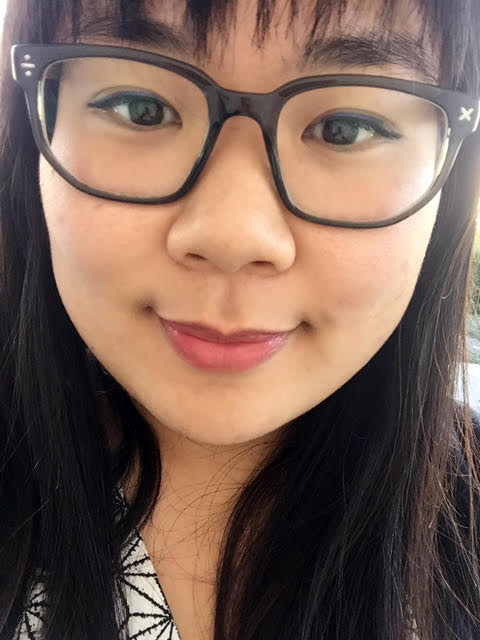 I try to take advantage of the sun whenever possible, here is a picture wearing the lip & cheek ball on my lunch break. I love wearing this colour when I'm at work because it is not too striking or dramatic. I feel that sometimes my lips look sickly pale, even though I'm not sick so this shade adds a bit of healthy colour to my face.
Living in Vancouver, we have many days consumed by depressing cloud and rain which not only affects my mood sometimes, but also prevents the amount of pictures I can take for my blog! Whenever I see a glint of sunshine in the fall and winter months, you bet I am outside taking advantage of natural lighting 😉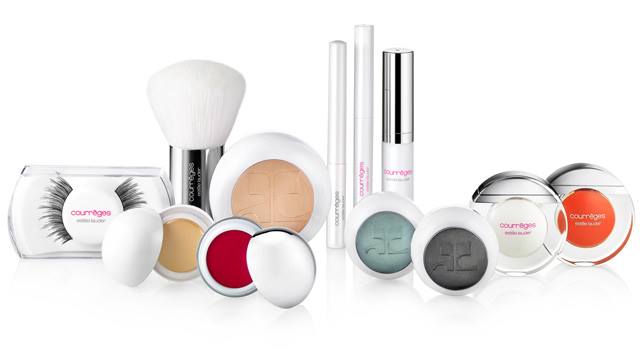 The lip & cheek ball retails for approximately $28 CAD. I've also included the full line above, although I'm not certain if all products are carried in Canada.
Thanks for reading!
-Carmen
Press sample featured. Opinions are own.