Last week, I attended the ACI Beauty preview for Spring 2018. If you're new to my blog (welcome!), ACI Beauty is a Canadian distributor for brands such as Korres, Stila, Paul & Joe, Fresh, Ardell, St. Tropez, and more. This means that they work with stores such as Shoppers Drug Mart or Sephora to ensure that those brands (and others) are on the shelves.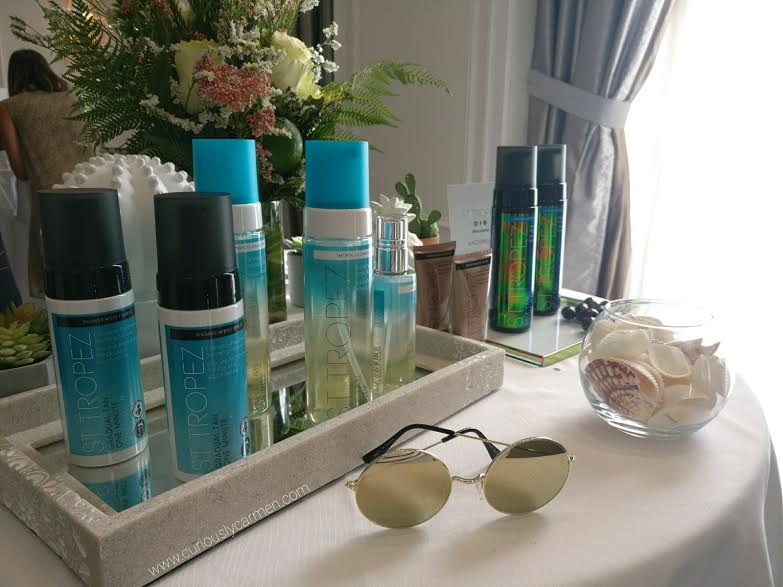 Starting with St. Tropez, there are some notable new releases. Although I have yet to use a self tanner, I found that the new colourless spray tan (in the middle) was very cool!
With this product, you just spray liberally over your skin and do not have to worry about it staining your clothes (we were so nervous when the ACI rep sprayed this on her neck and arms with her beautiful white linen shirt!!!).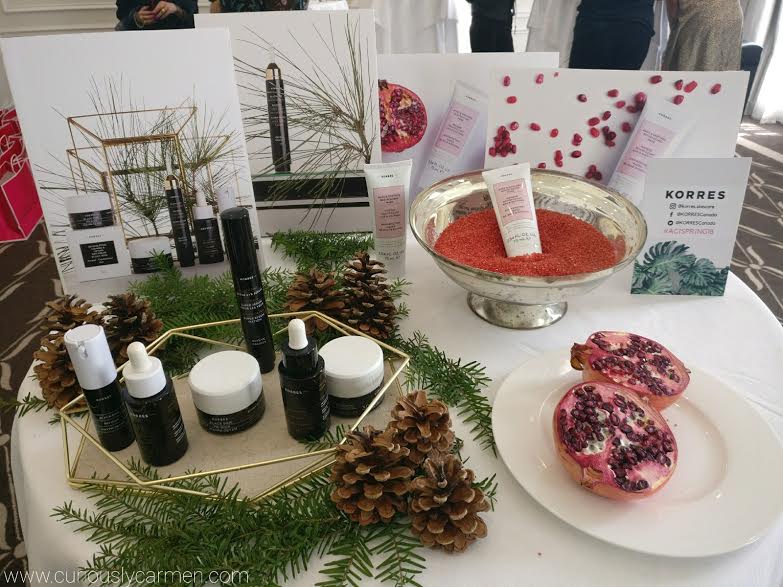 Moving on with Korres, this is one of my favourite skincare brands. I was actually wearing their Wild Rose Oil mixed into my foundation that day, which gives your foundation a dewy finish and rose scent. Their main focus this season is the black pine line, which is focused on anti-aging.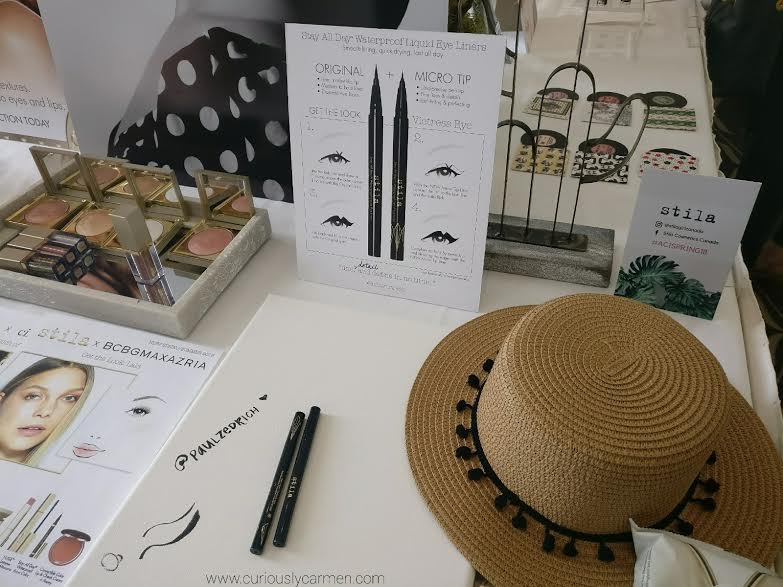 Stila also has some notable products being released this season. The new Stay All Day micro-tip liner will be sold in parallel with the original. The new liner has an even more precise and defined tip.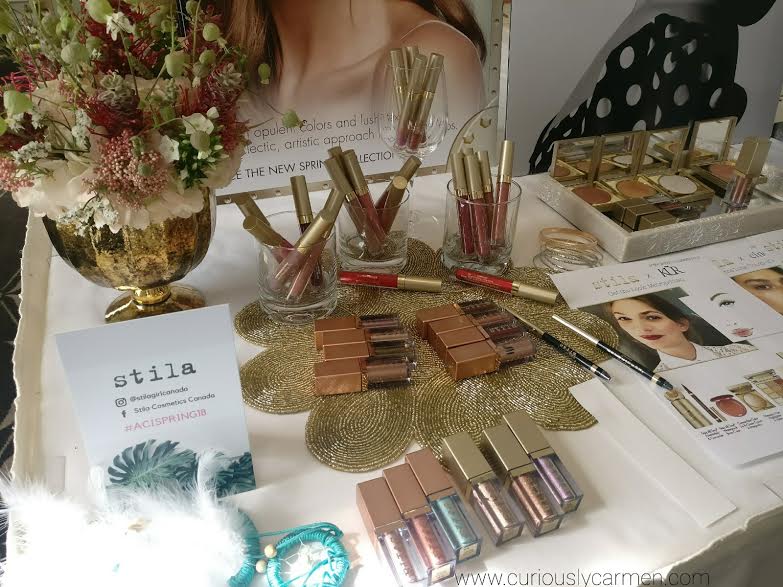 As well, there are some new shades in their lipstick and Glitter and Glow liquid eyeshadows. I have reviewed their Glitter and Glow liquid eyeshadows before, which I absolutely love. And if you love sparkle, you will love these too!
For festival season, Stila will be releasing some coloured, sparkly highlighters reminiscent of unicorn sparkle. These are meant to be used for fun and can be put all over your cheeks or neck/chest area.
Stay tuned for part 2!