My mom and her friend were meeting up for lunch, and she asked me if I wanted to tag along since I haven't seen her friend for many years! Her friend also suggested going to Anh and Chi, which I wanted to try so along I came.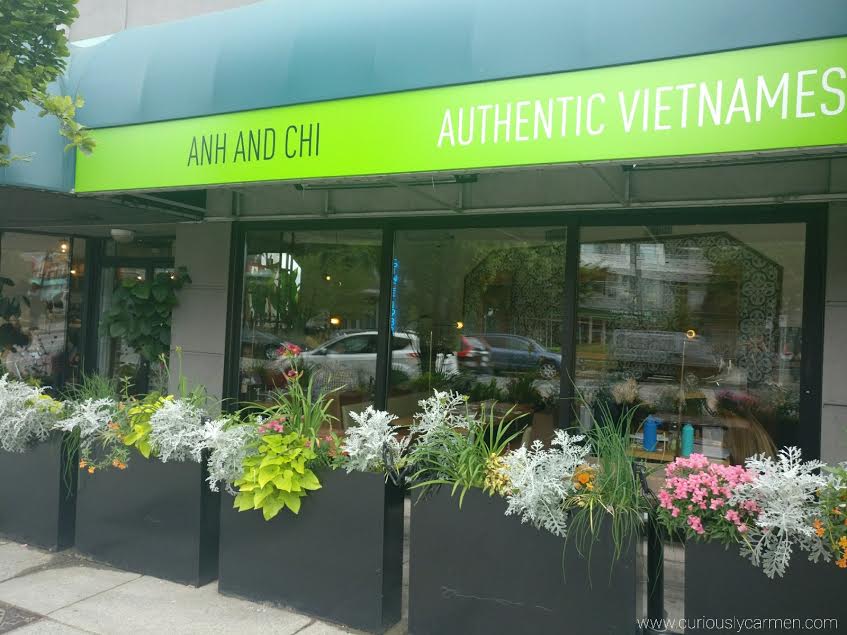 When I was a kid, I remember this used to also be a Vietnamese restaurant. But it has definitely changed a LOT, the previous one was a family owned, no frills type of restaurant. Anh and Chi is definitely one of the fancier and boujee Vietnamese restaurants that I have been to, and the prices reflect that.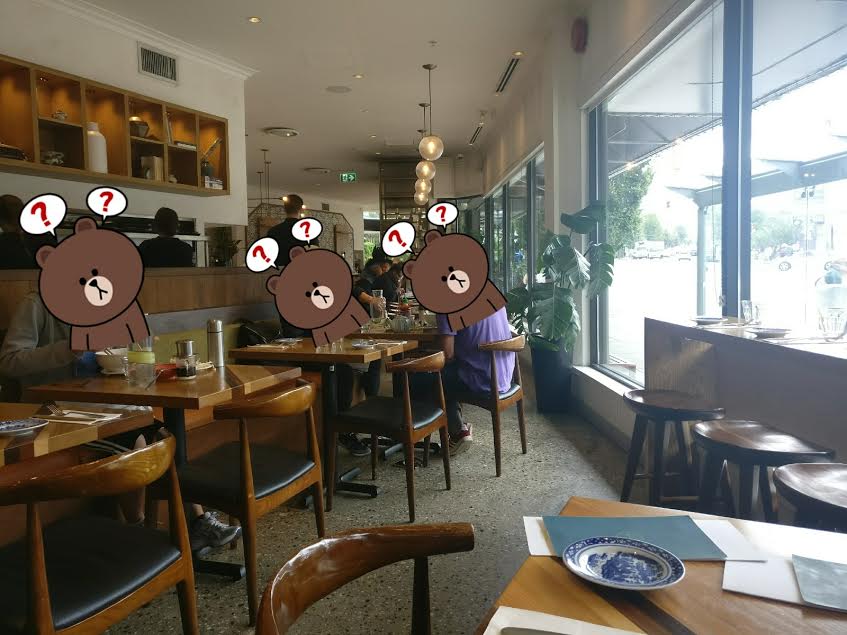 The interior of the restaurant was quite nice. It had a modern, wooden and natural vibe to it. The seating was comfortable too, we got a corner booth. Since we came before the lunch rush, we didn't have to wait, but noticed towards the end of our meal that a line was forming.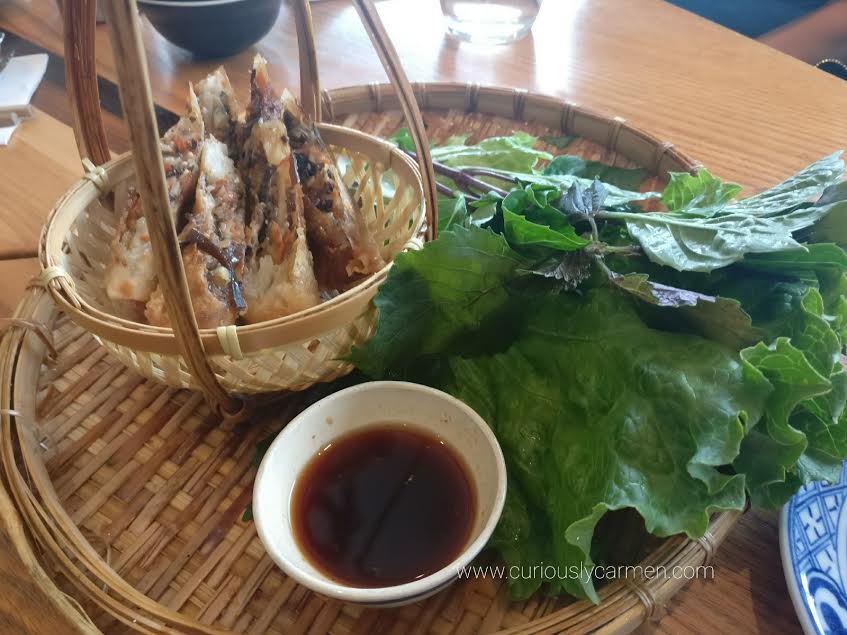 Mushroom spring rolls, $8: My mom and I haven't been here before, so we let her friend order as she's been here many times. I'm glad that she ordered because she chose things that I wouldn't have chosen myself, so I got to try new dishes!
This was the mushroom spring roll which came with vermicelli, carrots, and a mix of herbs. The spring roll was crispy and fresh, with a delicious crunch. Inside, it was bursting with flavour and so delicious.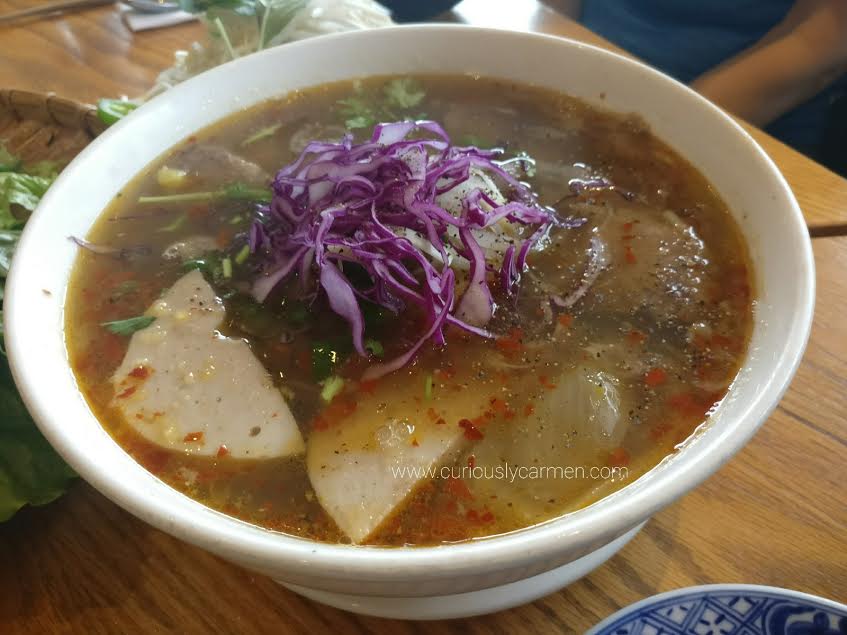 Bun bo hue, $14.00: Another thing that I normally would not have ordered… but after having this, I am definitely going to order it when I'm not feeling like a regular pho! Bun bo bue is a type of spicy broth, if I'm not mistaken.
There was a subtle hint of spice, but nothing super spicy that your tongue was on fire or you needed water to pair it with. In addition, there was a hint of slight sweetness that made it too. The noodles were the thick vermicelli ones, which are different than the rice noodles typically served with pho.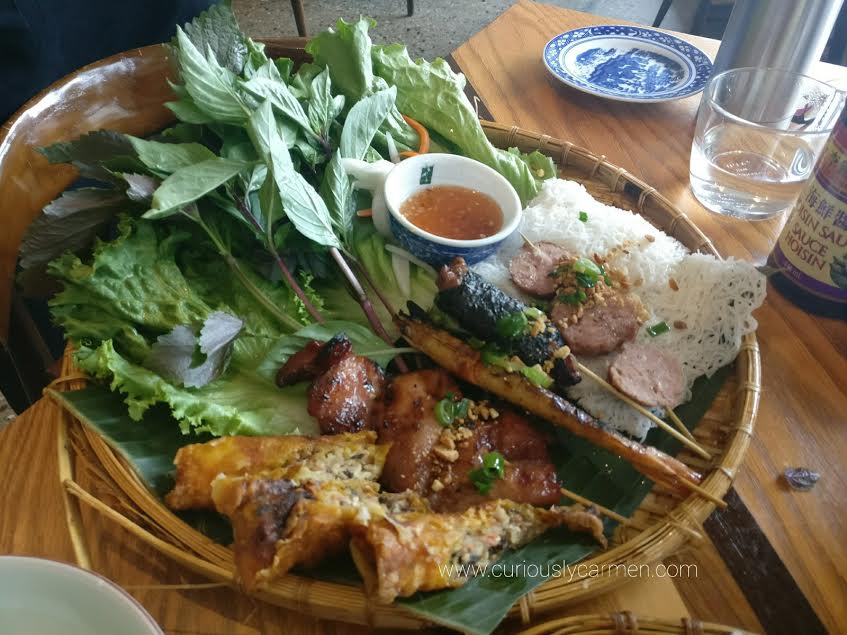 DIY Street side platter, $22.00: Another thing that I've never ordered from Vietnamese places or seen on menus before! The street side platter comes with a variety of different proteins, greens, vermicelli, and fish sauce. On a side plate, they give you dried rice paper and a bowl of warm water. You are then instructed to dip the dried rice paper into the warm water, and then make your own wrap.
It was a fun experience and all the meats that we had were delicious. I also got to try the pork spring rolls, but I liked the mushroom ones more. It came with pork, beef wrapped in betel leaf, grilled prawn, and grilled chicken. All the meats were delicious and I have no complaints, but my favourite was definitely the grilled chicken!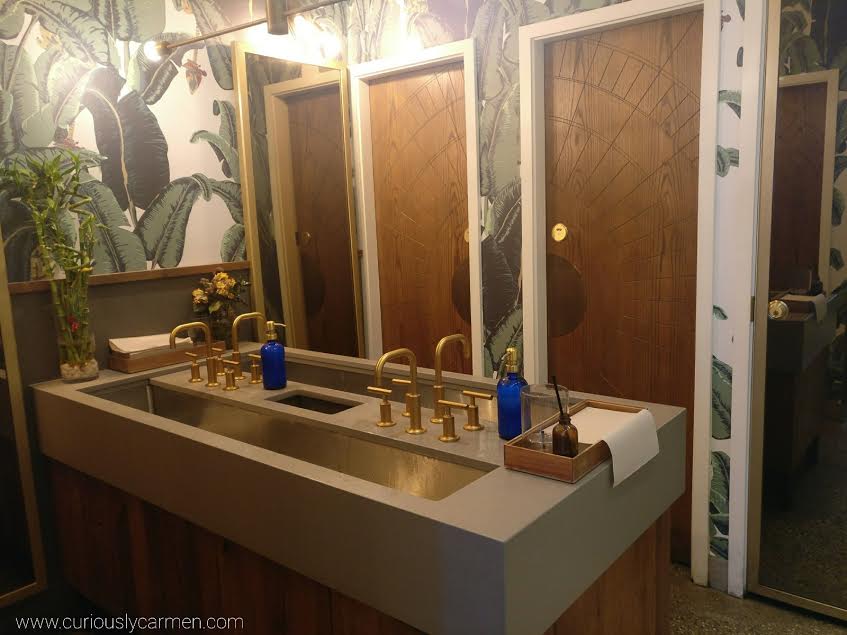 As we were leaving, I found the washroom to be quite cool so I took a picture to include in this post. There isn't a female and male washroom, just some private stalls and communal sinks. This set up works in favour of females because the female washrooms are always the ones that are lined up, haha!!!
Anyways, the 3 dishes that we ordered were new to me and I'm glad that I got to try them. The prices are on the pricier side for Vietnamese food, so I would suggest coming here if you'd like something a bit more fancy. Even though it's pricier, I would say that it's worth it because the food and quality was great. I can see why this place gets line ups during peak hours.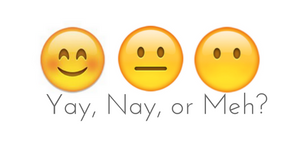 Yay!