After 5.5 years of talking about our dream trip to Tokyo, the boyfriend and I finally brought our dream to fruition this past week! It was surreal being back in Tokyo for the second time and I can easily say that it is my favourite city in the world. We stayed a total of 8 full days, plus 2 half days for travelling.
In these 8 days, we ate a lot and did not come across a single meal that we didn't like! Here are some of the restaurants/chains that we visited, and I would recommend giving a try. I'm not going to list every single restaurant we ate at because the post would be way too long!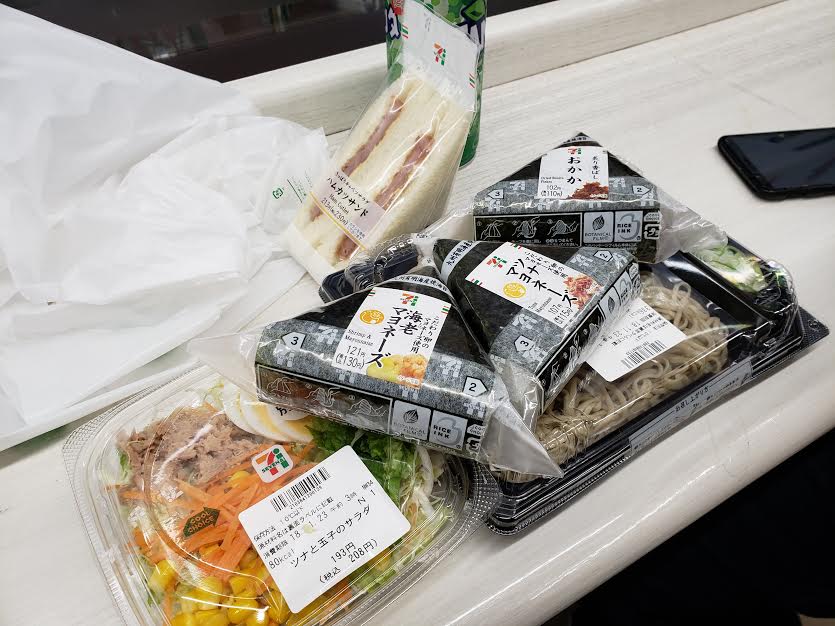 7-11: Our trip started with 7-11 food – yes, you heard that right! The 7-11 convenience stores in Japan are nothing like the greasy junk food served in Canada/USA. They have everything ranging from onigiri, salad, udon bowls, curry rice bowls, steamed dumplings, ice cream…. and more!
The go-to was the onigiri, which was approximately $1-2 CAD each depending on flavour. These are great to store in your bag for the day, and I bought a couple to snack on before going to Tokyo Disneysea as well.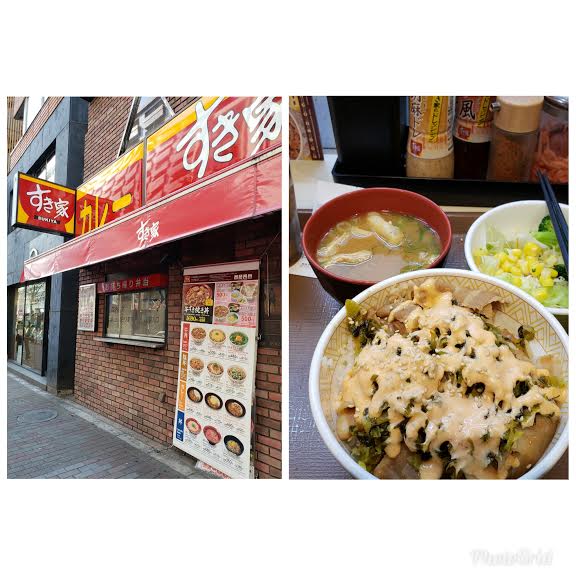 Sukiya: Sukiya is a major quick meal chain in Tokyo. I saw a Sukiya every few blocks or so in Shinjuku! They specialize in beef rice bowls, aka gyudon. I came in here not knowing what to expect, but I actually really enjoyed it.
It is a very filling rice bowl, with lots of sweet, seasoned beef, and mayo. They also added some small pieces of sour, preserved veggies to balance it out.
The total cost was about $7 CAD for a delicious and super big meal. It is very popular during the lunch rush, where you can see lots of salarymen enjoying a quick lunch before going back to work.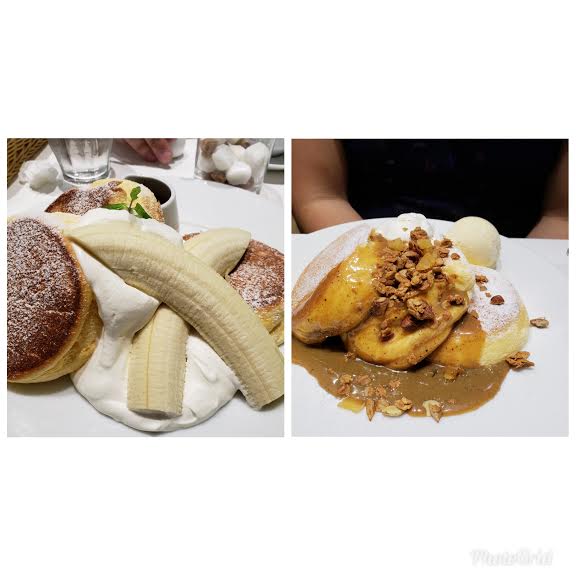 A Happy Pancake: I have more of a savoury tooth than a sweet tooth, but A Happy Pancake was definitely on our radar! We went to the Harujuku location and waited for about 20 minutes around 2pm. They are known for their incredibly fluffy and thick Japanese pancakes!
Each pancake is freshly made and there is a window where you can see them making it. The pancakes definitely did not disappoint. I have yet to see something like this in Vancouver, so you should definitely give them a try while in Tokyo.:
Matsunoya: Matsunoya is another chain restaurant, although I did not see it around as much as Sukiya. We passed by one of the Matsunoya locations every day on the way to the subway, and decided to finally try it. They serve gyudon as well, but seem to specialize in katsu aka fried meat.
We ordered both the pork and chicken katsu to compare, and they were both delicious! Very crispy and the curry sauce was delicious as well. Matsunoya was also pretty cheap!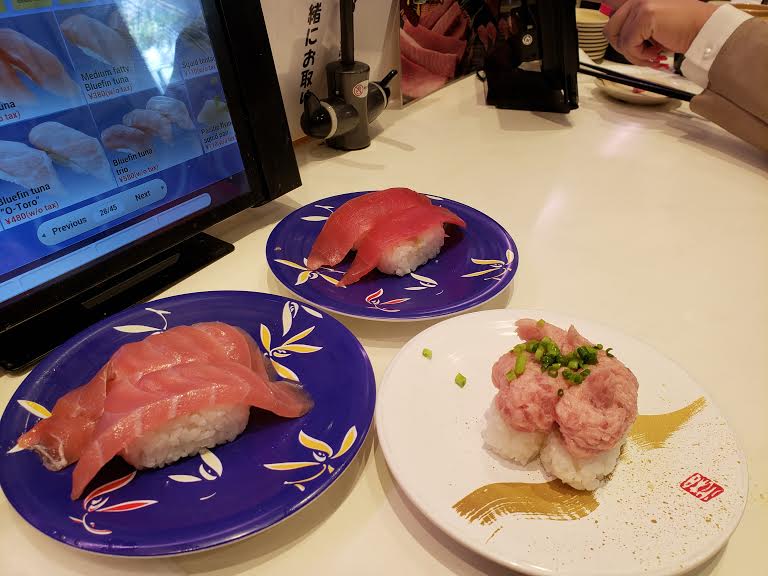 Kaisen Misakiko: We visited this sushi conveyor belt restaurant in Tokyo Dome City for lunch! It was reasonably priced and our favourite nigiri were the different types of tuna.
There are two layers of conveyor belts. The bottom belt offers the standard nigiri. The top belt has the nigiri that you specially order on the iPad and comes delivered on a shinkansen style plate, how cute! The colour of the plate corresponds to the price – usually, there are about 5 different plate colours at a restaurant.
Well, there's part 1! Stay tuned for part 2!