When Mr. Chili popped up in the area last year, I was quite excited to try it because I looooove noodles. However, the initial reviews online weren't that good so my excitement died down. For the past few months, they have been on Groupon so I decided it was time to try it.
I didn't realize I bought two Groupons for this place on two separate occasions so I went twice… but once was probably enough as it was meh.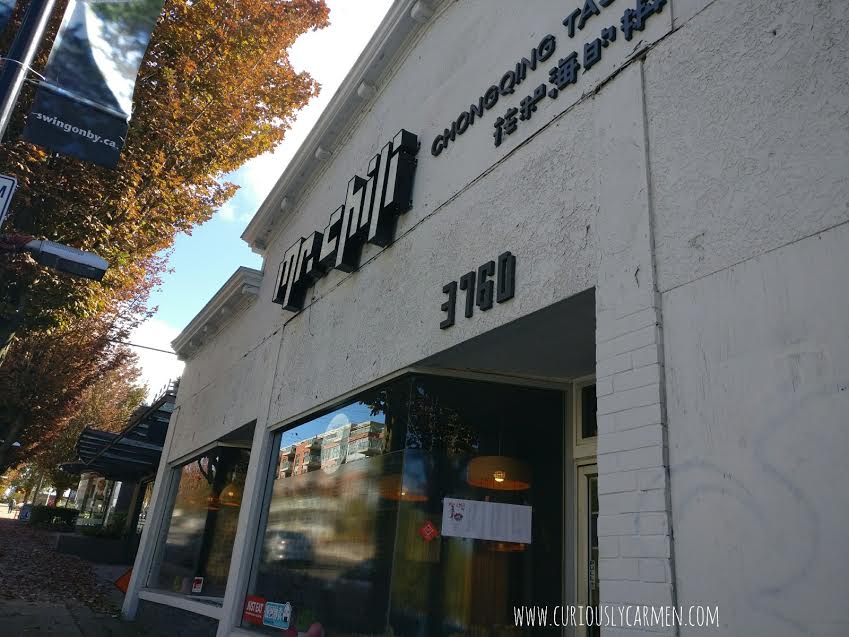 I feel like many people don't know that this place exists. I've told my parents, boyfriends, and a few friends about it and they're all like ??? despite frequenting this area. It's one of those places that you just pass by without a second glance.
Both Groupons were essentially 50% off the bill. If you'd like to be specific, the first Groupon was $10 for $20 worth of food, while the second Groupon was $20 for $40 worth of food. Again, I don't remember why I bought two Groupons… must have been really tired the first time and forgot that the Groupon existed…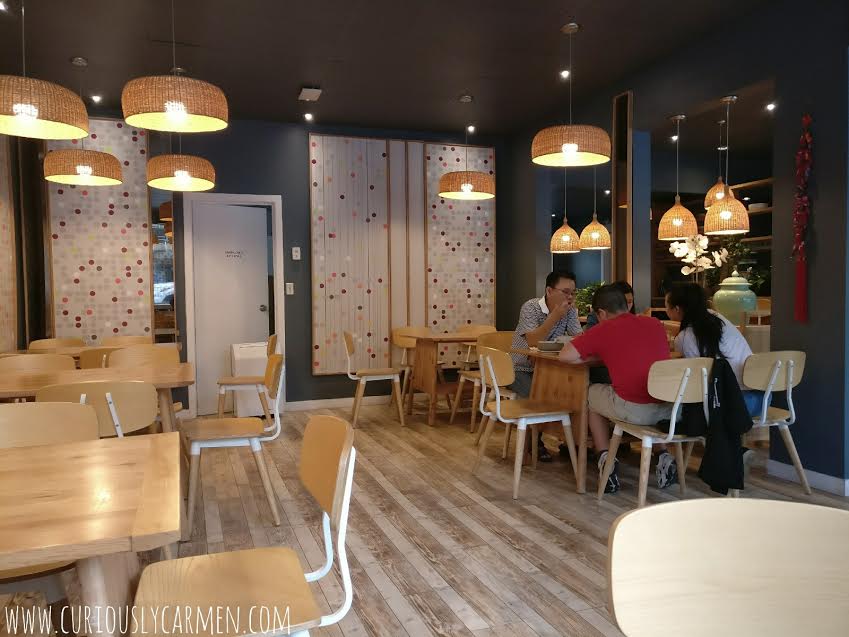 One thing I'll give Mr. Chili is their interior design and decor. In fact, I loved their design more than I loved the food.
It's also very clean and spotless in here (maybe because no one ever comes? LOL ok I'll stop being so harsh...)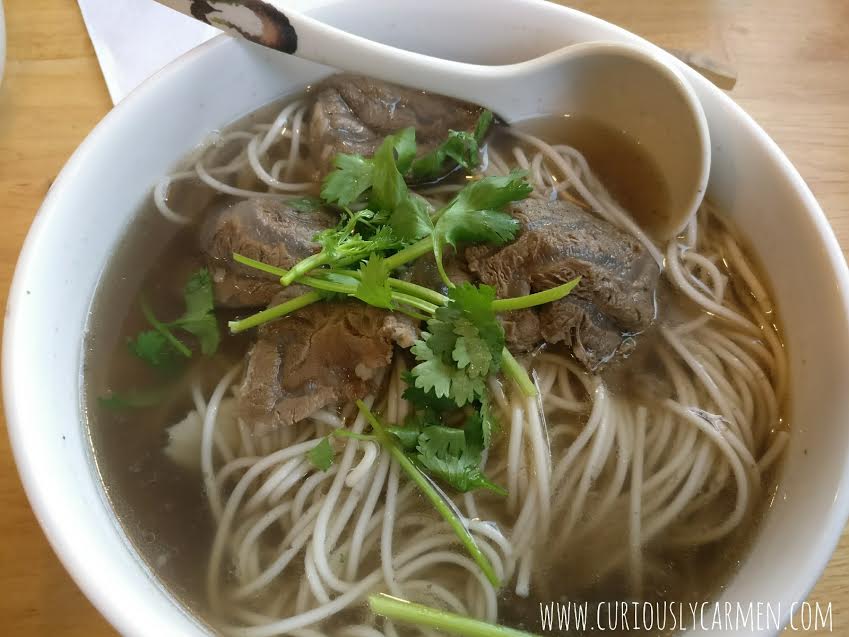 Beef Noodle Soup, $9.50: This beef noodle soup was DEFINITELY not worth $9.50. The soup was very flat and flavourless. It tasted just like salt water. In addition, the brisket was quite tough and flavourless as well.
On the plus, I quite enjoyed the noodles. They had a denser texture to them and were cooked perfectly.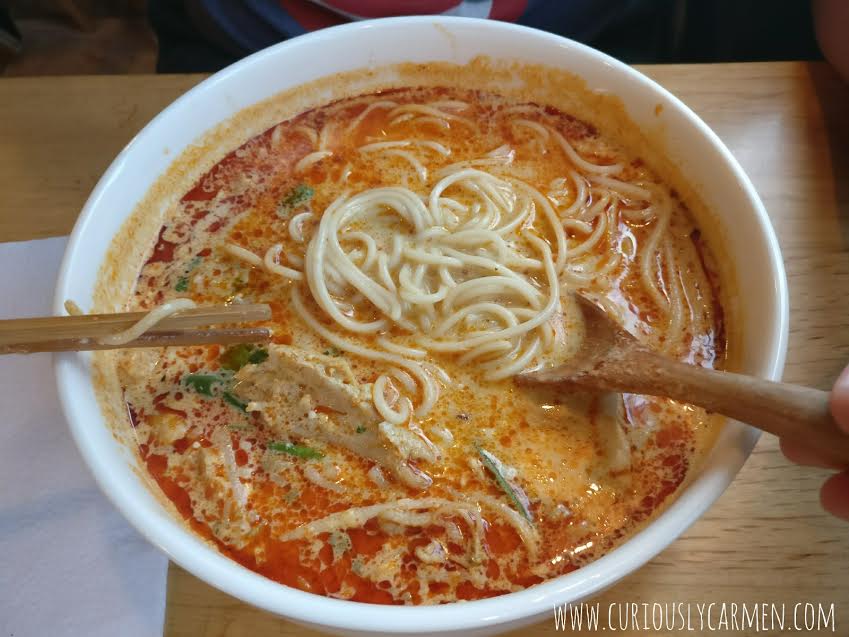 Chicken laksa, $8.95: On the first visit, the boyfriend decided to go with the laksa. It was a way better choice than mine because the laksa actually had flavour to it and was creamy. There was also a good amount of spice. Meanwhile, the chicken was tender.
---
Now, it's time for the second visit!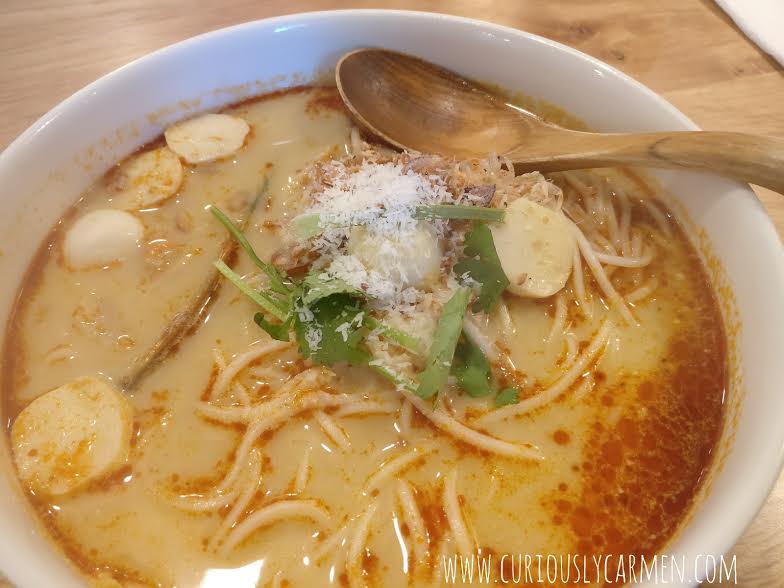 Seafood laksa noodle soup, $8.95: Since the boyfriend's chicken laksa soup was pretty good during our first visit, he and my mom decided to try the seafood version instead.
When it arrived, they were both pretty disappointed with the amount of "seafood" inside. It came with a measly 3 fish balls cut in half so it looked like more, a small piece of shrimp, dried shrimp flakes, and a mussel (which was very small).
The soup was still flavourful but the value didn't seem worth it. Better off to get the chicken laksa instead.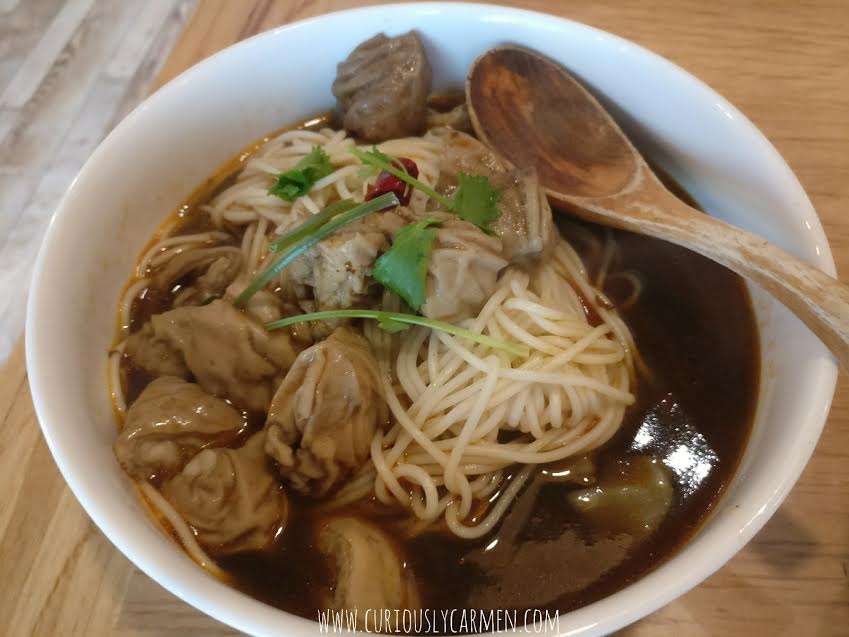 Spicy pork intestine noodle soup, $8.50: My dad enjoyed the spicy pork intestine, which I found surprising because he can be very picky sometimes!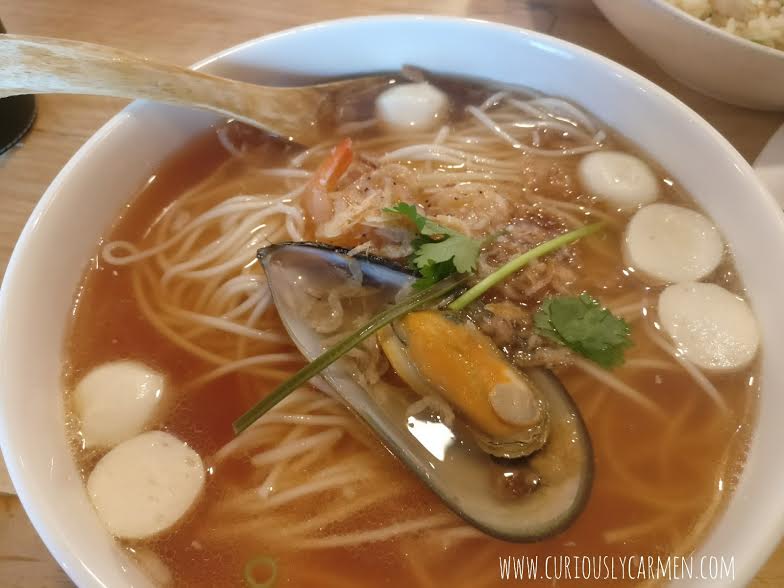 Tomato seafood noodle soup, $8.95: I decided to try this since the beef noodle soup was disappointing (see above). This was disappointing as well. The soup was very bland, with only a hint of tomato flavour.
All in all, Mr. Chili was quite meh. Would I recommend coming here without a Groupon (aka paying full price)? Definitely not.
Service was also very, very, very slow. On the second visit, my mom's seafood laksa came first and she was almost done her bowl before the rest of ours came. In addition, the 2 servers seemed very frazzled, confused, and rushed all the time… but there were only 3 tables??? We think that there was only one kitchen staff because our food came out super slow and one at a time.
Honestly not too sure how this place will survive with how quiet it is. I really wanted to like this place so I had a close noodle joint to go to but there are a lot of better noodle options in the Lower Mainland.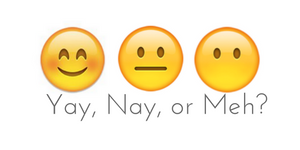 Nay….