Ah, how I love thee, Estee Lauder. I am back again with a preview of the upcoming Estee Lauder products, this time for the Fall 2016 season!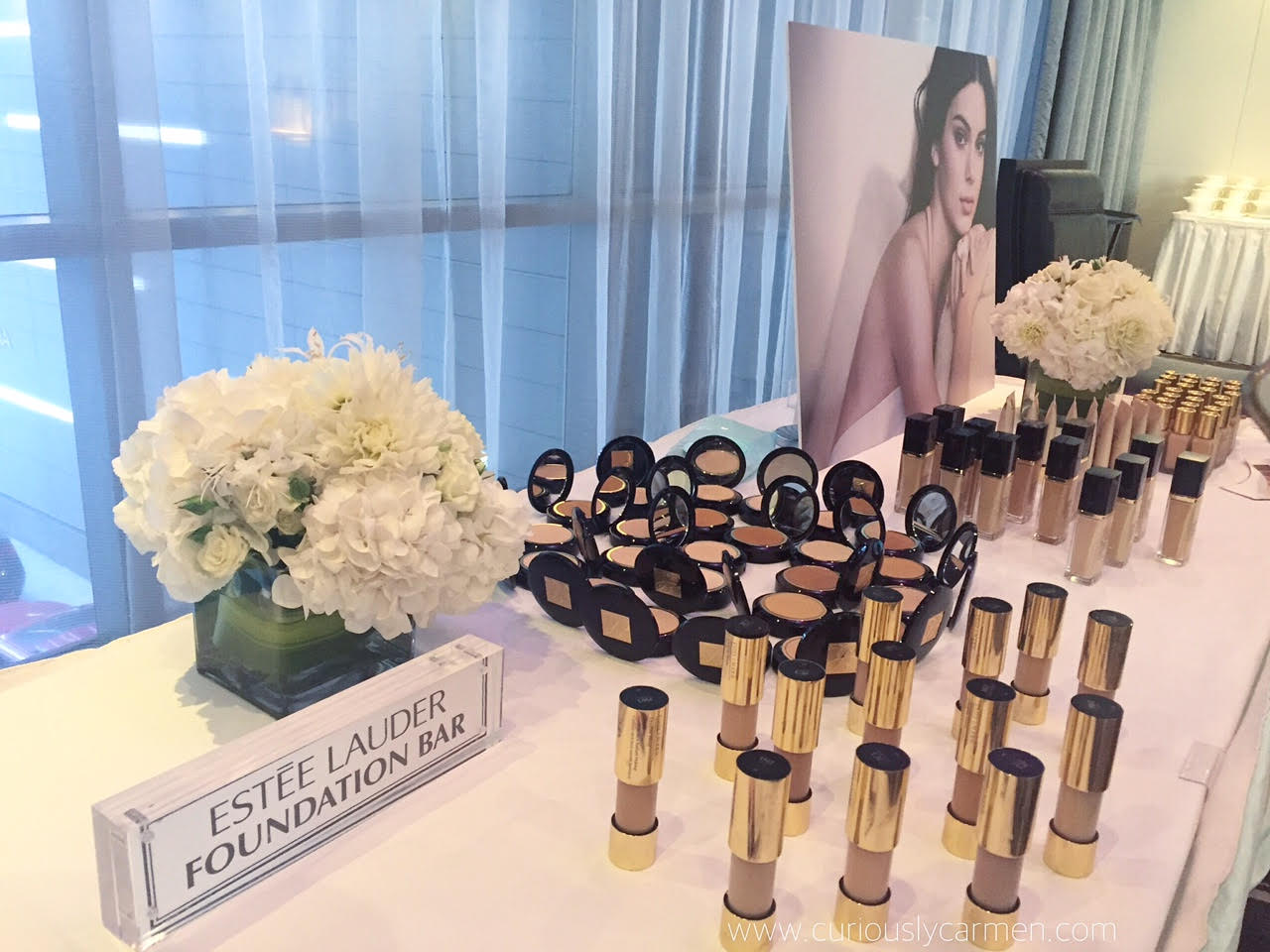 I'll start off with the Estee Lauder foundation bar, which features five of their different foundations. How pretty is this table? I seriously LOVE it, and the flowers make me so happy.
Four of the foundations pictured here have already been released, but I'll be talking about the one launching this season below.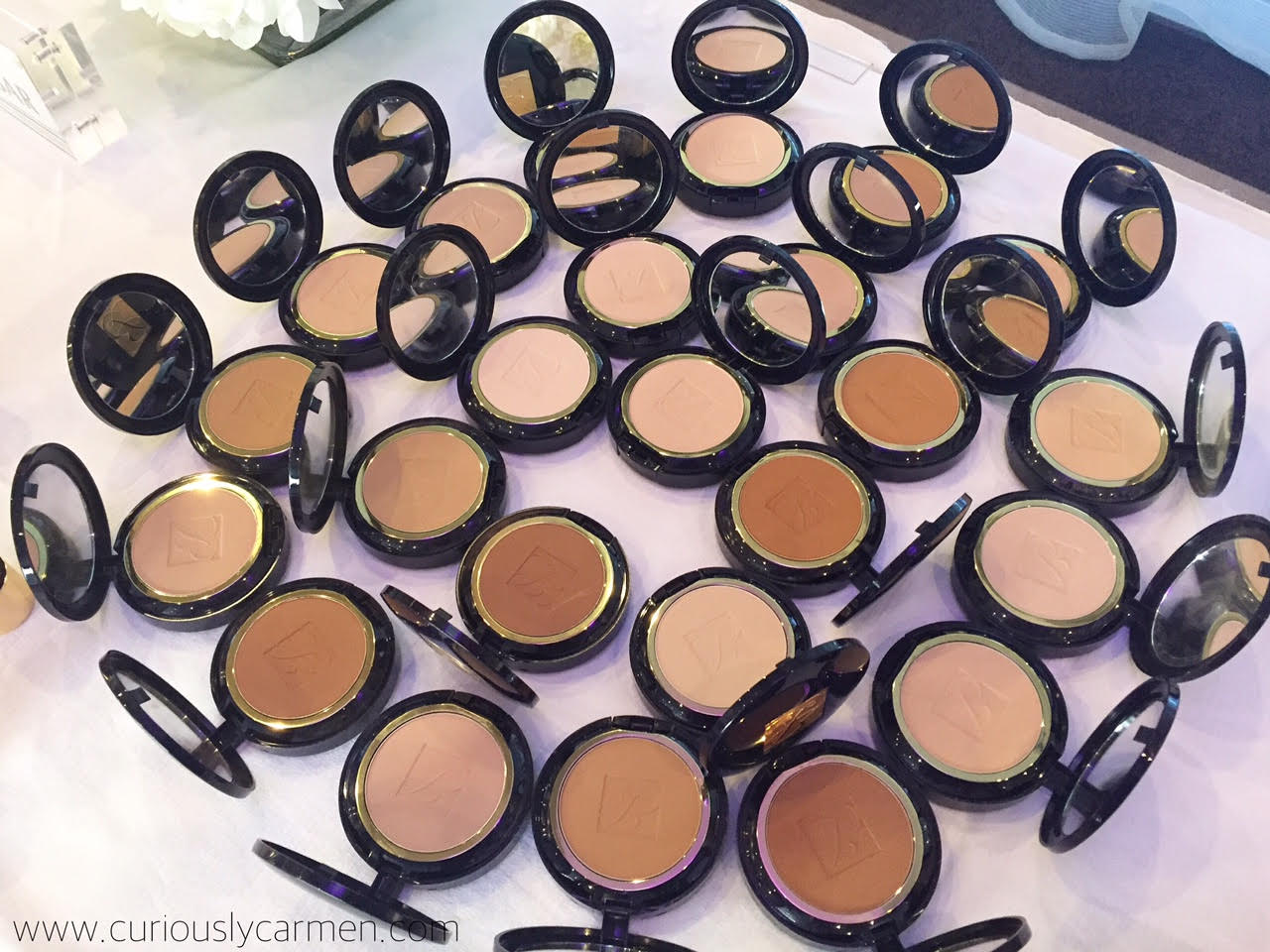 Just a close up of one of their foundations, because I found this so aesthetically pleasing!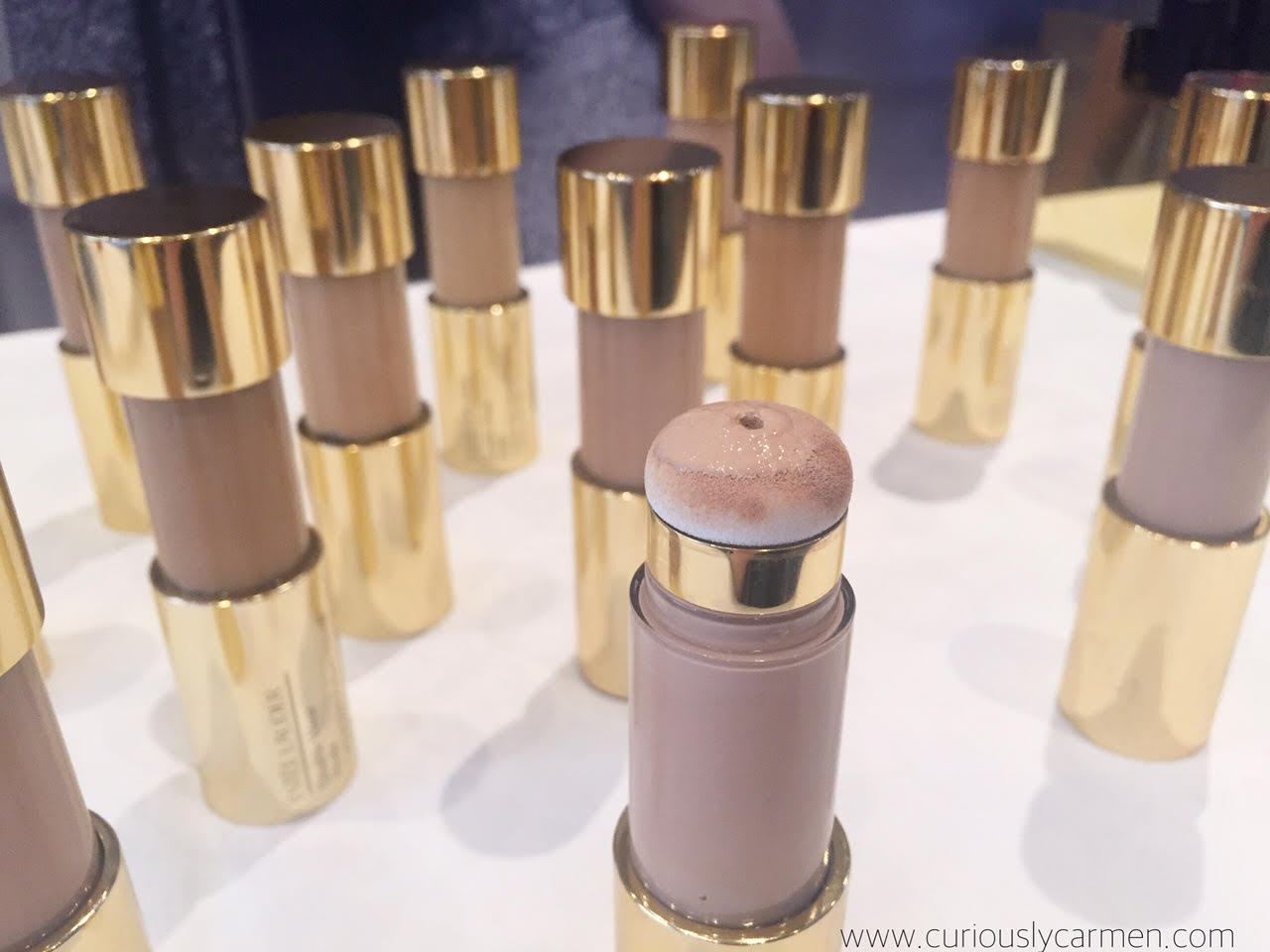 Okay, now back to actual information hahaha! This is the Double Wear Nude Cushion Stick. What's cool about this product is that there is a sponge applicator at the top, as you can see.
Having the sponge applicator, which feels the same as a Beauty Blender, makes it very travel friendly and easy to use. You don't have to worry about finding a brush or sponge to blend your foundation!
The foundation itself gives a nice warm and radiant glow, while moisturizing your skin. I would say this is a light-medium finish. It also has a nice and clean scent!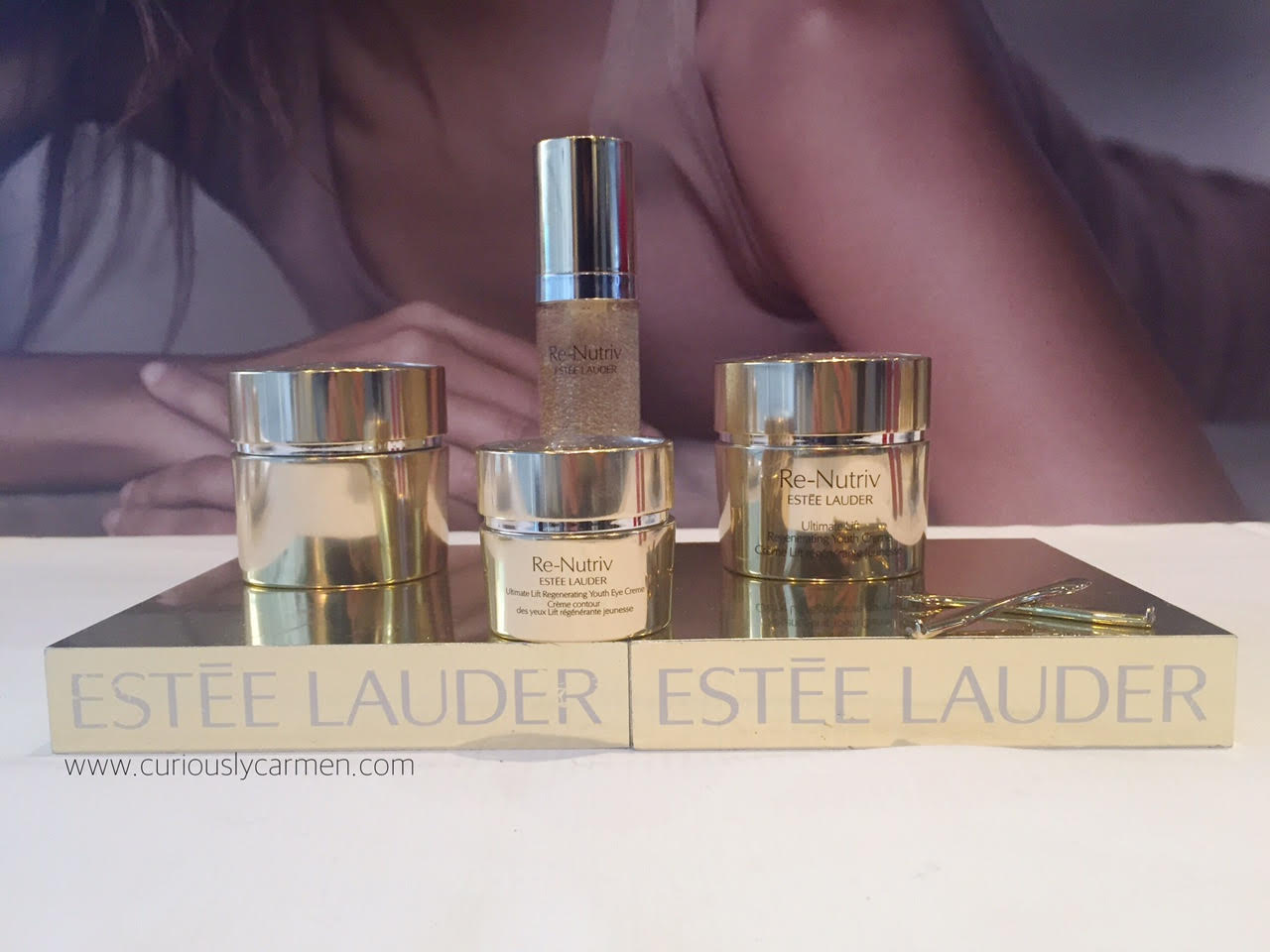 This is the luxury line for Estee Lauder, Re-Nutriv. We all oooh-ed and ahhh-ed over the scent, texture, and ingredients of these luxury products.
In particular, I really liked the Re-Nutriv Ultimate Lift Regenerating Youth Serum. It looks really cool and when we tested it on our skin, I liked how there was a little shimmery glow on my hand!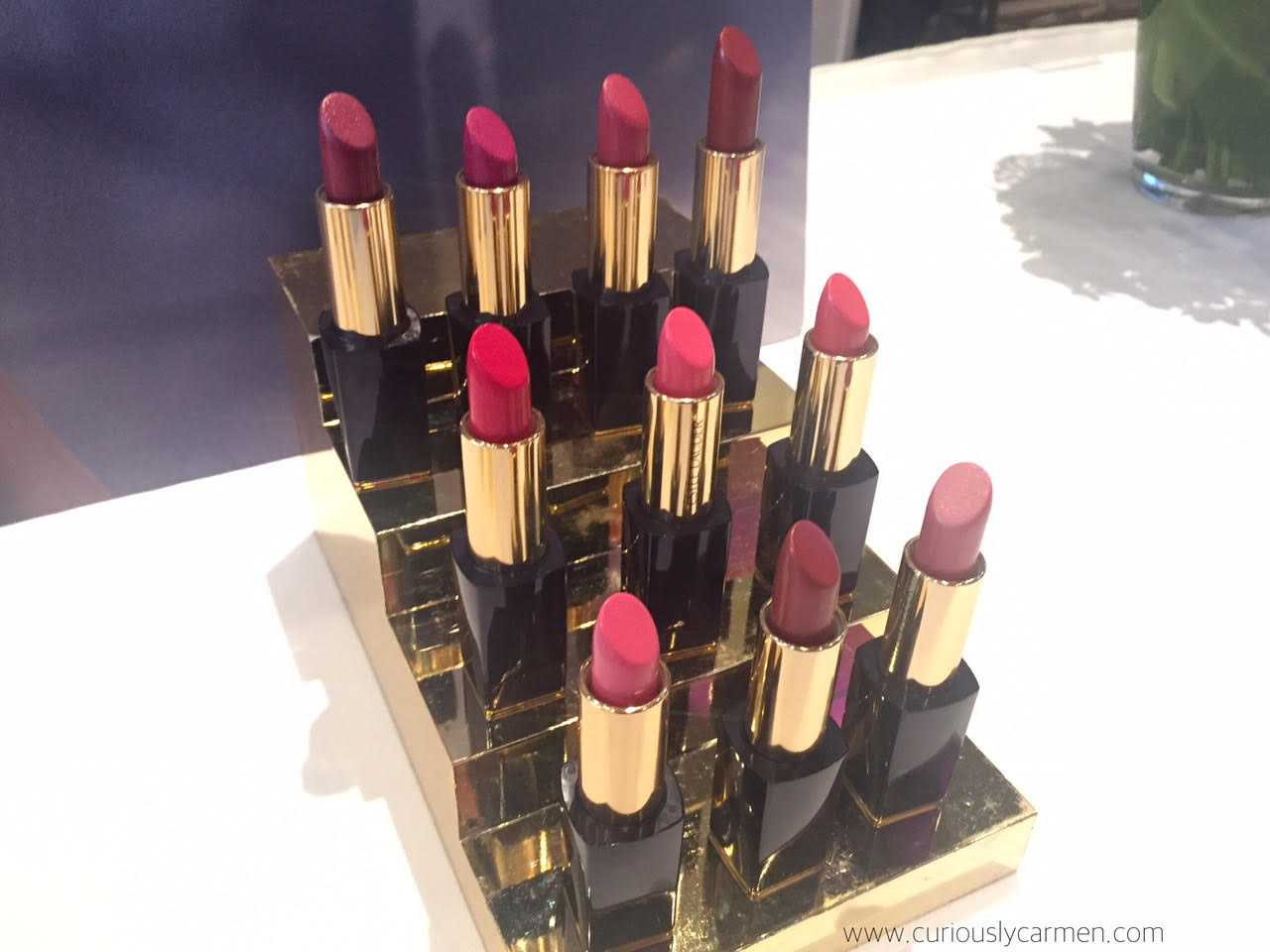 Here are the new shades for the Pure Color Envy line! Inside these lipsticks are a new Optical Pearl Blend, which transforms lip shape with a unique prismatic optic blend for amplified lips.
In addition, the lipsticks include an Exclusive Time Release Encapsulated Moisture Complex with Hyaluronic Acid! This basically means that lips are kept moisturized and smooth due to the timed release of the hyaluronic acid.
I really love Estee Lauder lipsticks for their creaminess, pigmentation, and magnetic caps. The lipstick cap snaps nicely together with the magnet and I love playing with it sometimes, hehe. You can really see and feel the quality of their lipsticks, which is why I love them so much!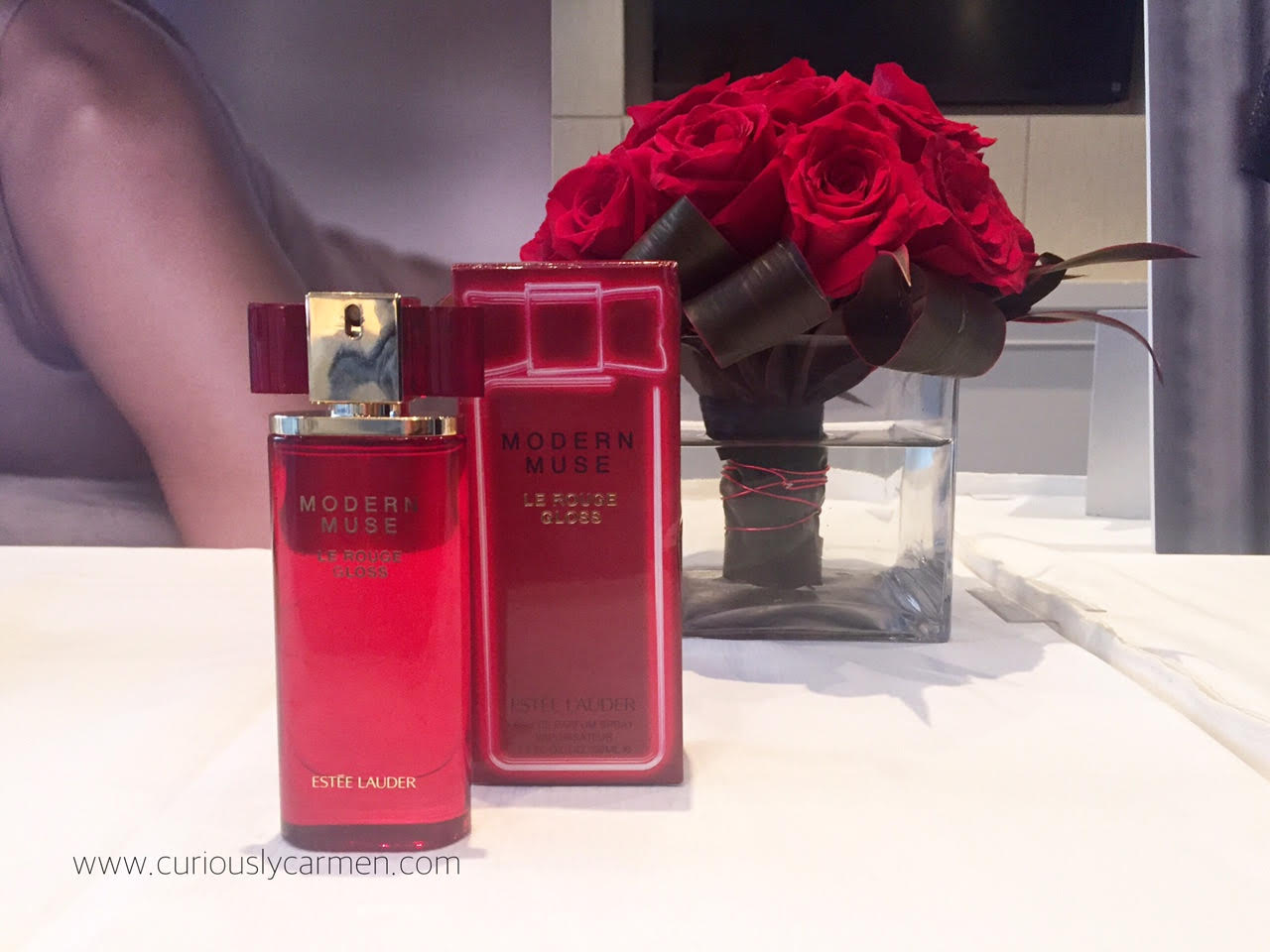 This season comes the Modern Muse Le Rouge Gloss! This is a sexy, fierce, and bold take on the previous Modern Muse perfumes. It really does smell sexy, if that makes any sense? LOL.
The scent is best described as fruity, spicy, and woody with woody being the most noticeable. I noticed a fruity scent as first, and then it turns into a more spicy and woody scent.
The notes are: BLACK CHERRY, CARROT SEED, MANDARIN, ROSE CENTIFOLIA, PINK PEPPER, JASMINE ABSOLUTE, VINYL ACCORD, STYRAX, SAFFRON, LABDANUM, VANILLA, and PATCHOULI. (Notes taken from Estee Lauder website).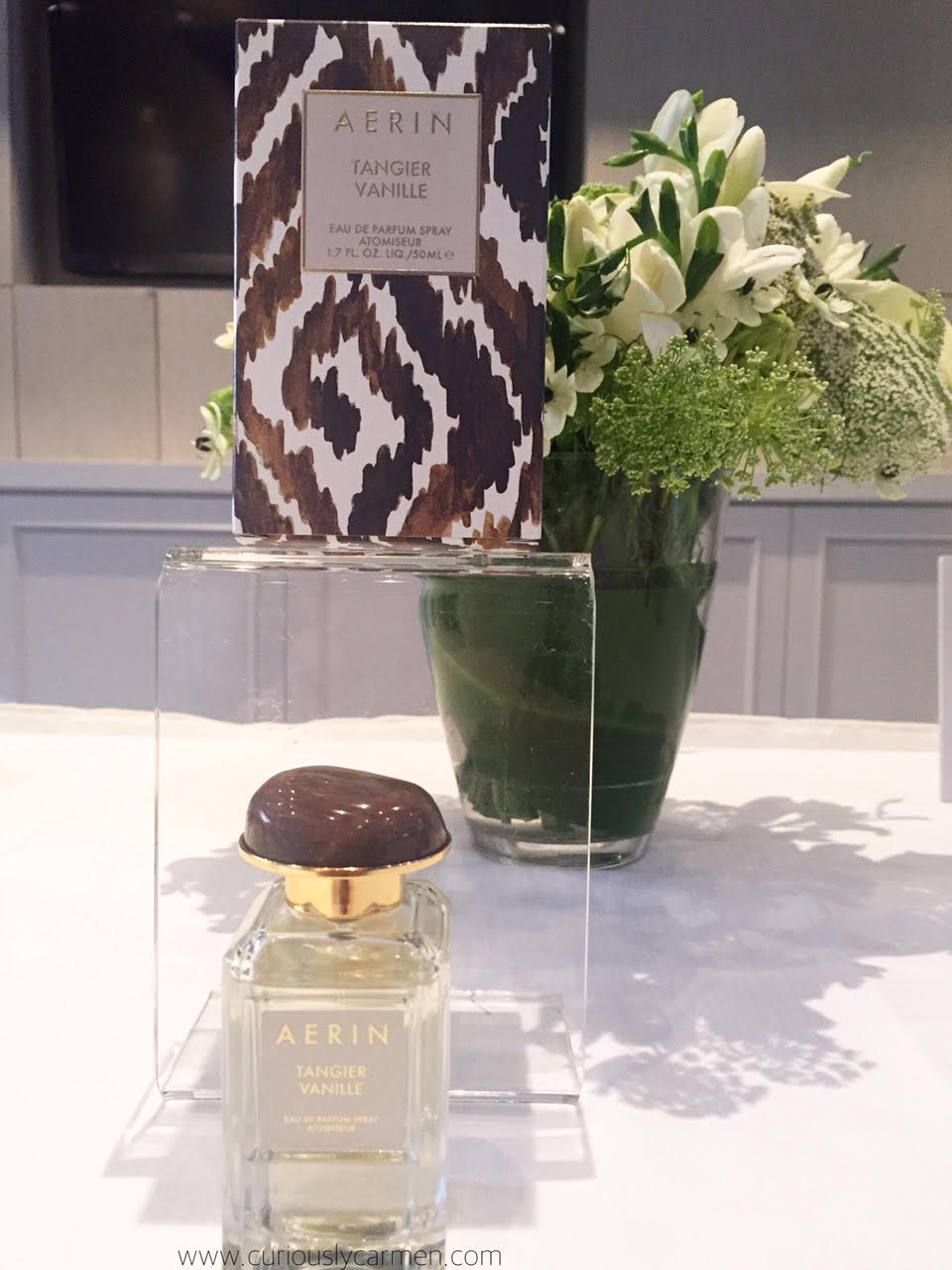 The second perfume launching this fall is by AERIN. AERIN is a line created by Estee Lauder's granddaughter. This is the AERIN Tangier Vanille. As the name suggests, there is a strong vanilla scent, which I found very warm and comforting. Is it strange that I want to describe it as a delicious scent due to the vanilla and chocolate scents that I detected? Haha!
It is named Tangier Vanille because this perfume is created from Morrocan vanilla,one of the finest vanillas in the world, and Tangier is a city in Morroco. It also just sounds very lovely!
Other notes of this floral, amber, sandalwood, and soft musk. As you can tell, it is a wonderful scent for the colder seasons, where we could use some warmth.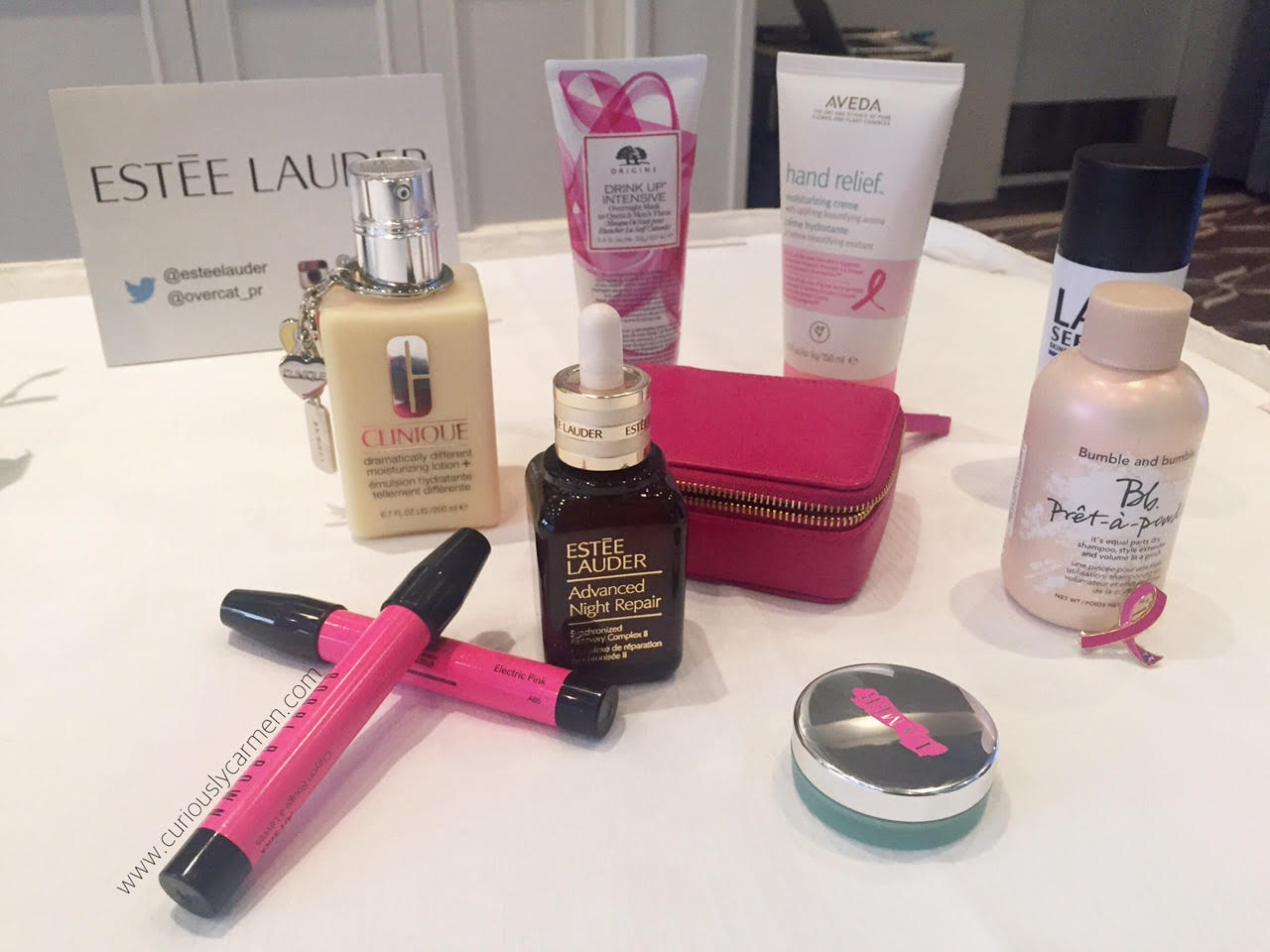 Last but definitely not least, is the Pink Ribbon collection. The Pink Ribbon Collection is a breast cancer research foundation founded by Estee Lauder. Each of the products in this collection have a pink ribbon to signify that part of the proceeds go towards breast cancer research.
Well, there you have it 🙂 What product did you like most in this preview? Keep an eye out for these products on shelves in the upcoming months!