For the boyfriend's birthday, he wanted to have a good ol' piece of hearty steak. Since we usually go to The Keg for steak, he wanted to try a new place so we went to CHOP Steakhouse & Bar in Richmond! The restaurant is connected to a hotel, and easiest to get to by car.
There are also other CHOP restaurants in Canada! From my knowledge, CHOP is currently a small Canadian chain.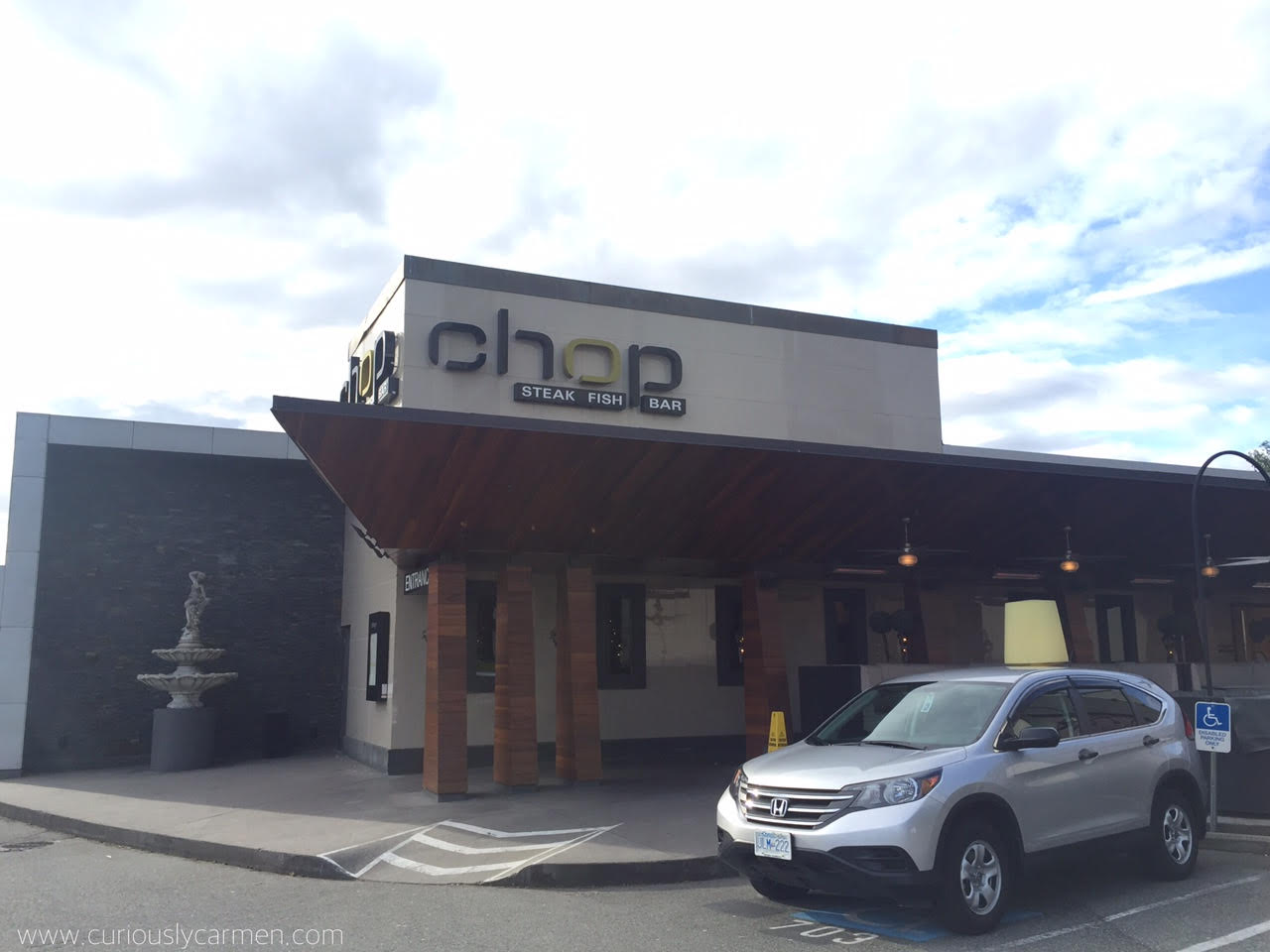 I had made reservations on Open Table for an early dinner, at 6 pm. When we arrived, the parking lot was completely full! We ended up parking on the hotel side, which was still a really quick walk. The outside of the restaurant looked pretty modern and posh.
There were lights on the ground that would illuminate really nicely should we have come after dusk.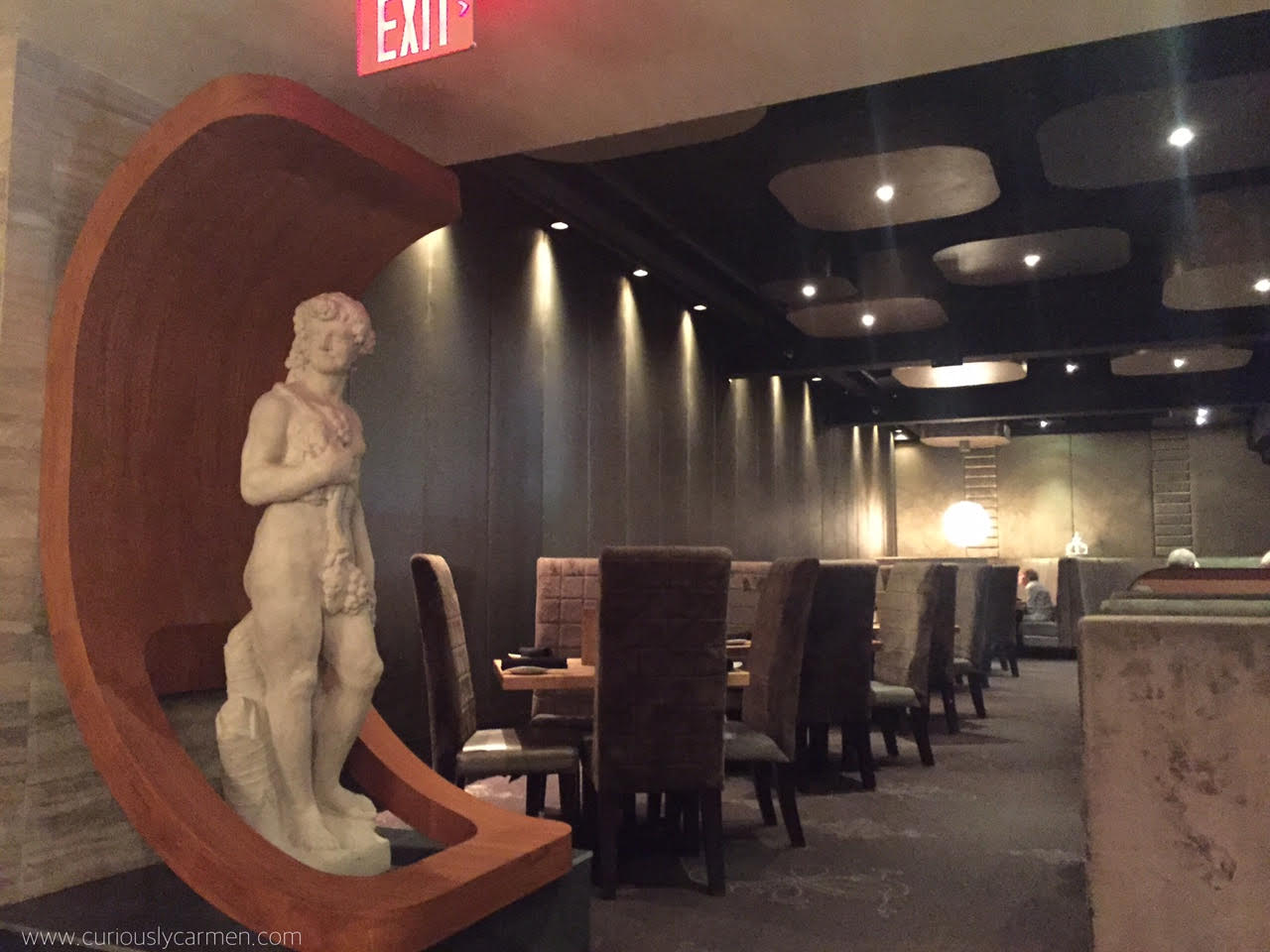 We were quickly seated, and the restaurant was pretty empty, save for a few other tables. Other parties ended up coming in as well, but it was nowhere as busy as The Keg would be. I guess this place isn't really located in a residential neighbourhood or an entertainment district either, which explains the quieter venue!
We didn't mind the quietness, as we were seated in a little corner of the restaurant that had a nice view of the statue pictured above! Our table also had this really big, modern wire ball lamp above our table. It felt a lot cooler to sit here than at the other tables 😉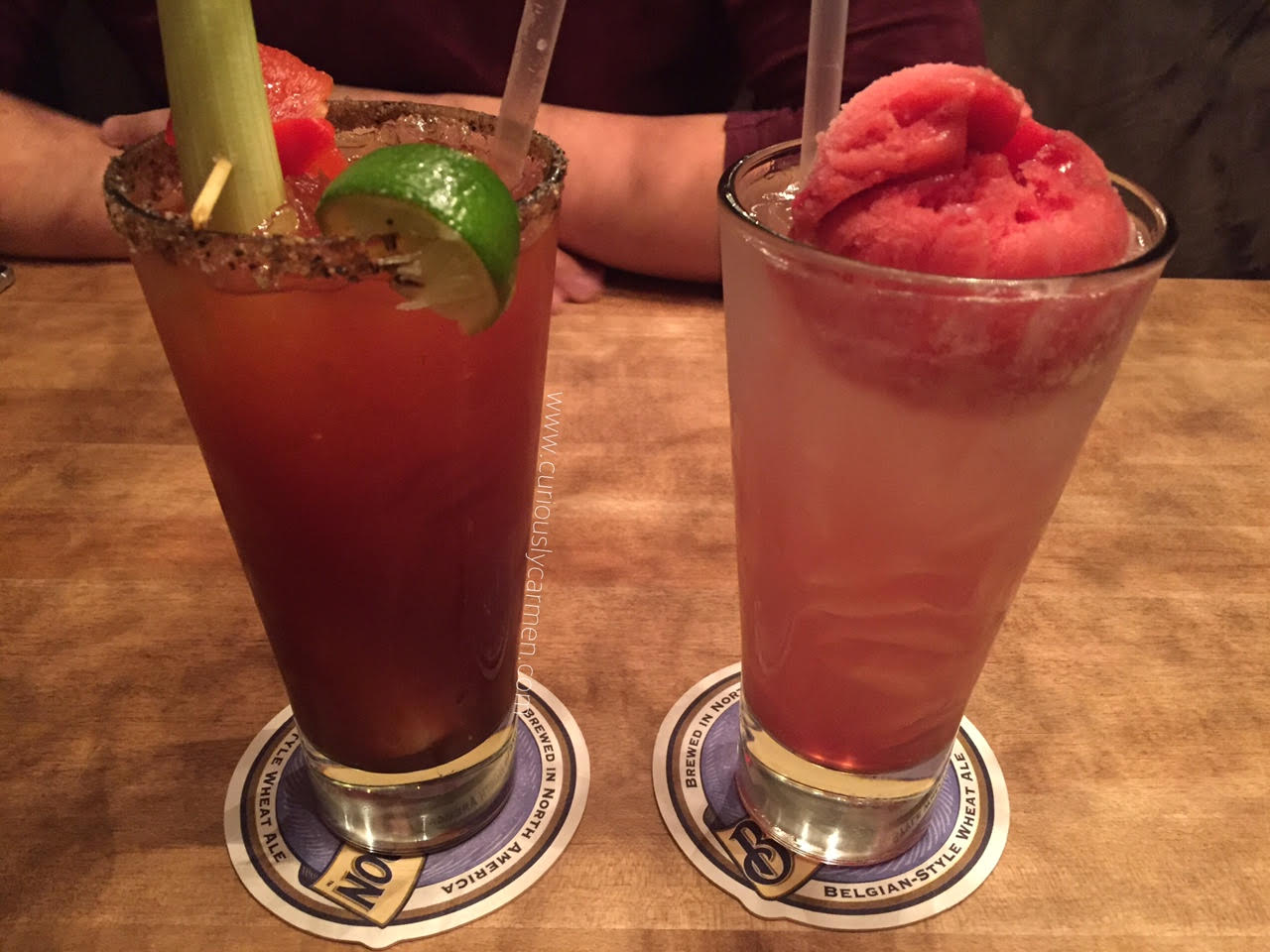 It was an special occasion, so of course drinks were ordered!
Caesar, $6.99: The boyfriend's go-to drink, after beer. He really enjoyed the caesar. The celery stalk inside the drink was really long, it went all the way to the bottom of his cup! Although I don't normally like caesars, I found this one pretty tolerable to drink so that is saying something =P
Pink lemonade, $7.49: This girl loves her fruity cocktails. The pink lemonade came with lemonade, raspberry liquor, soda, and a scoop of raspberry sorbet on top. I absolutely loved this drink and couldn't stop sipping it. You could barely taste the alcohol, it tasted like a raspberry lemonade instead. The drink tasted better with the sorbet mixed inside.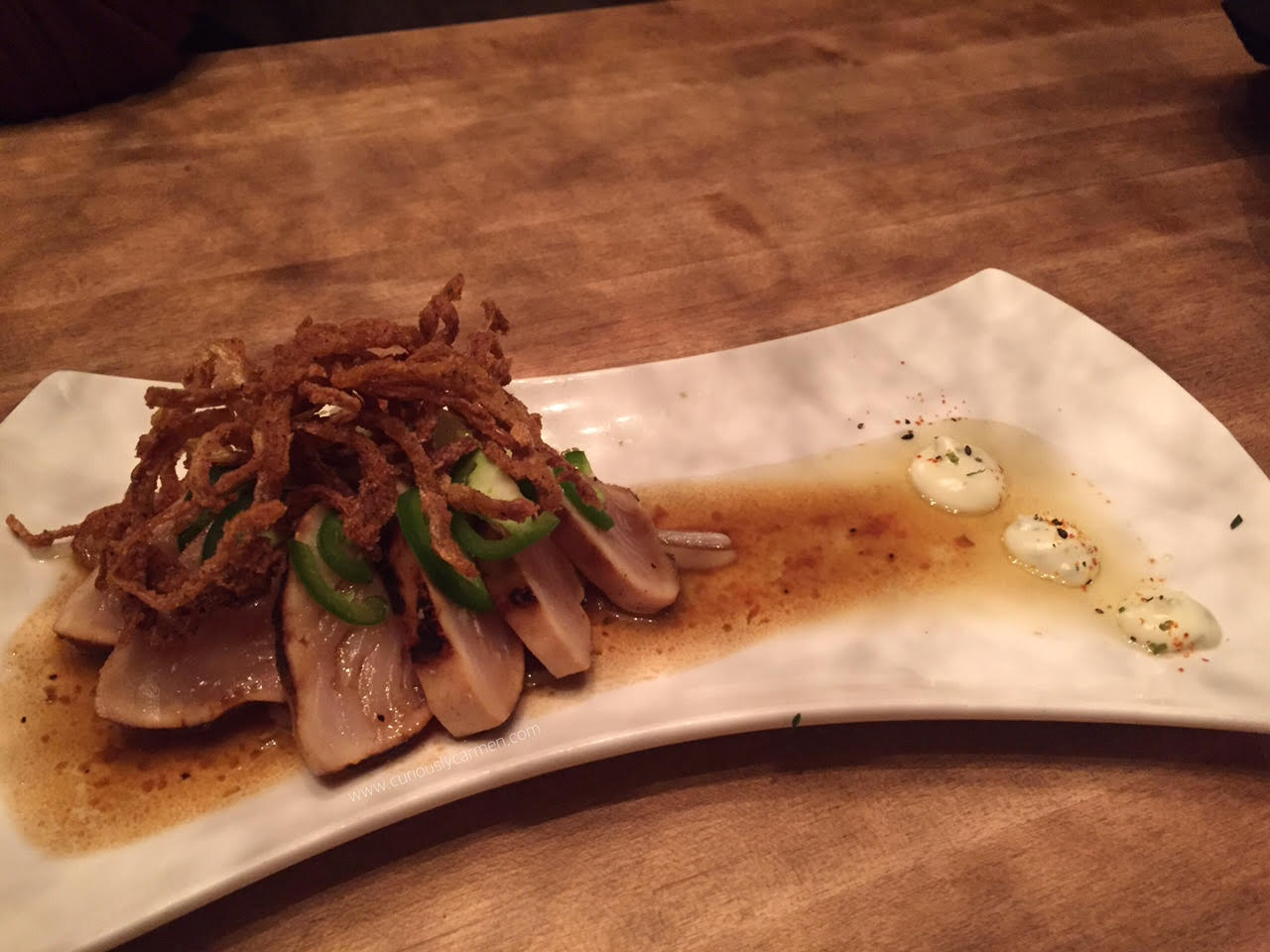 Tuna tataki, $14.95: As an appetizer, we decided to order the tuna tataki because the boyfriend looooves tuna tataki. Unfortunately, this dish was really disappointing. The tuna was pretty hard on the outside and tasted as though it had been prepared awhile ago and left in the fridge.
It also did not melt in our mouths the way delicious tuna sashimi should. Other than the lack of freshness, the fried onions and sauce were both really flavourful.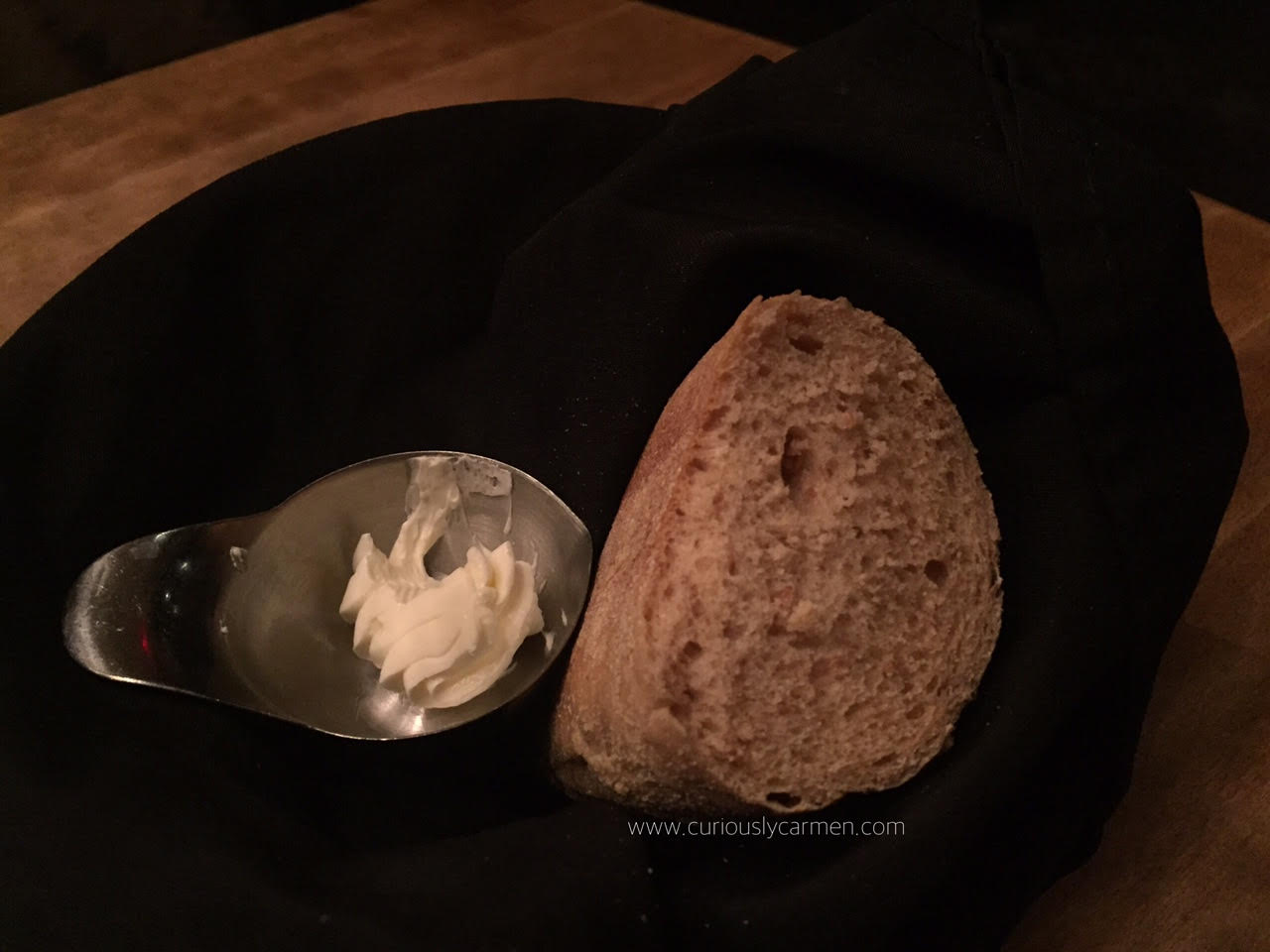 Bread, complimentary: The bread was served nice and warm, with no complaints!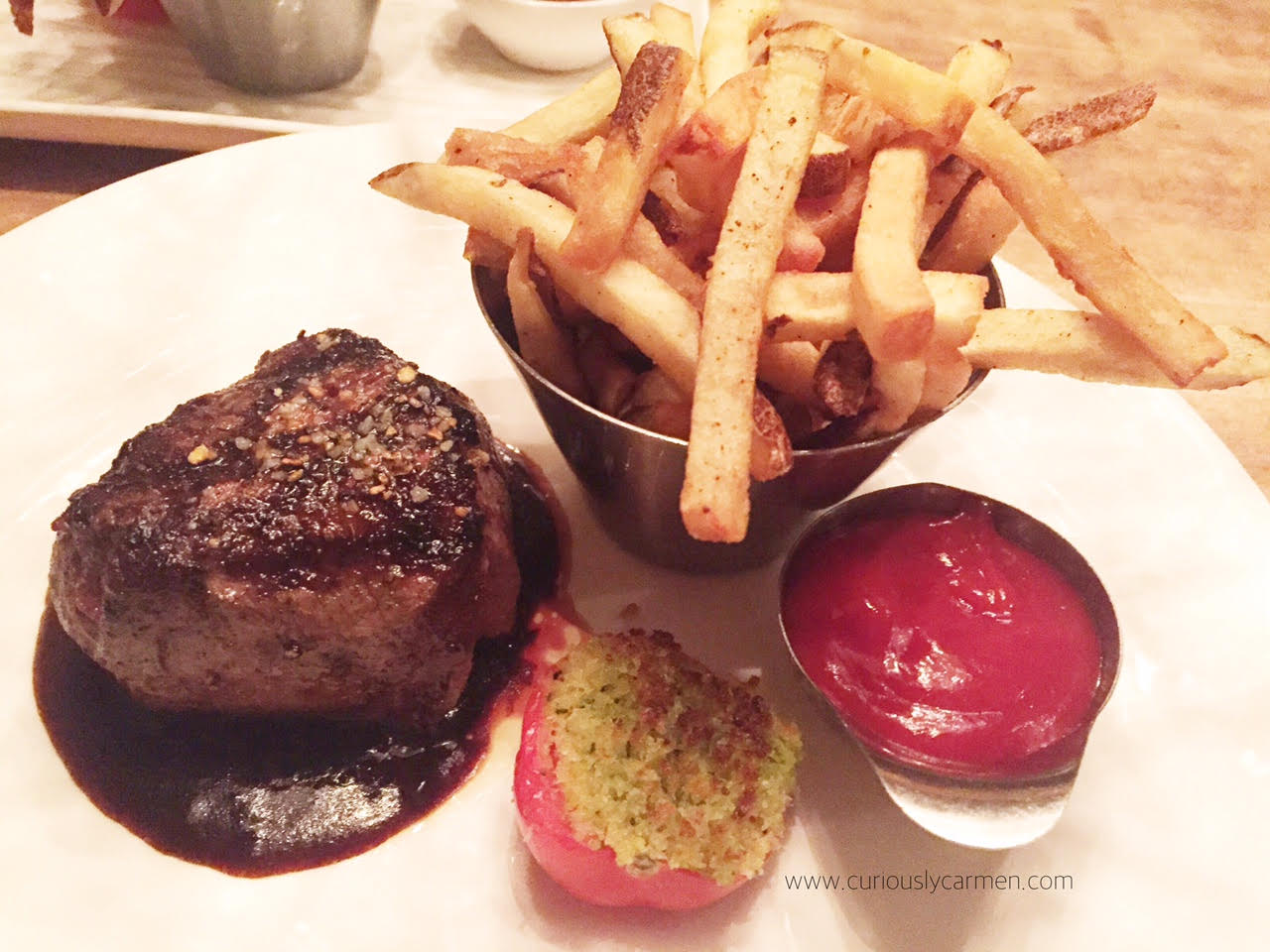 Filet mignon, $39.95: On to the main course! I had my heart set on the prime rib, but changed my mind last minute and ordered the filet mignon, cooked medium rare. The filet mignon came with a red wine reduction, and I chose fries as my side.
Due to my dairy restriction, I had asked our server to double check that the steak was not slathered with butter or another dairy product prior to cooking. She had assured me it wasn't, but after a couple small bites, I could definitely taste butter. I asked her again and she suddenly had this 'OH CRAP' look on her face and brought it back right away, LOL. Turns out they do cook the filet mignon in butter.
Because of this, they had to bring it back to the kitchen and made one without dairy. I actually liked the plain filet mignon more because I like my steaks very simple, usually only with a dash of salt and pepper. If the steak is any good, you don't need to drown it in seasoning and sauce.
It was cooked a nice, medium rare and was sooo incredibly tender and delicious.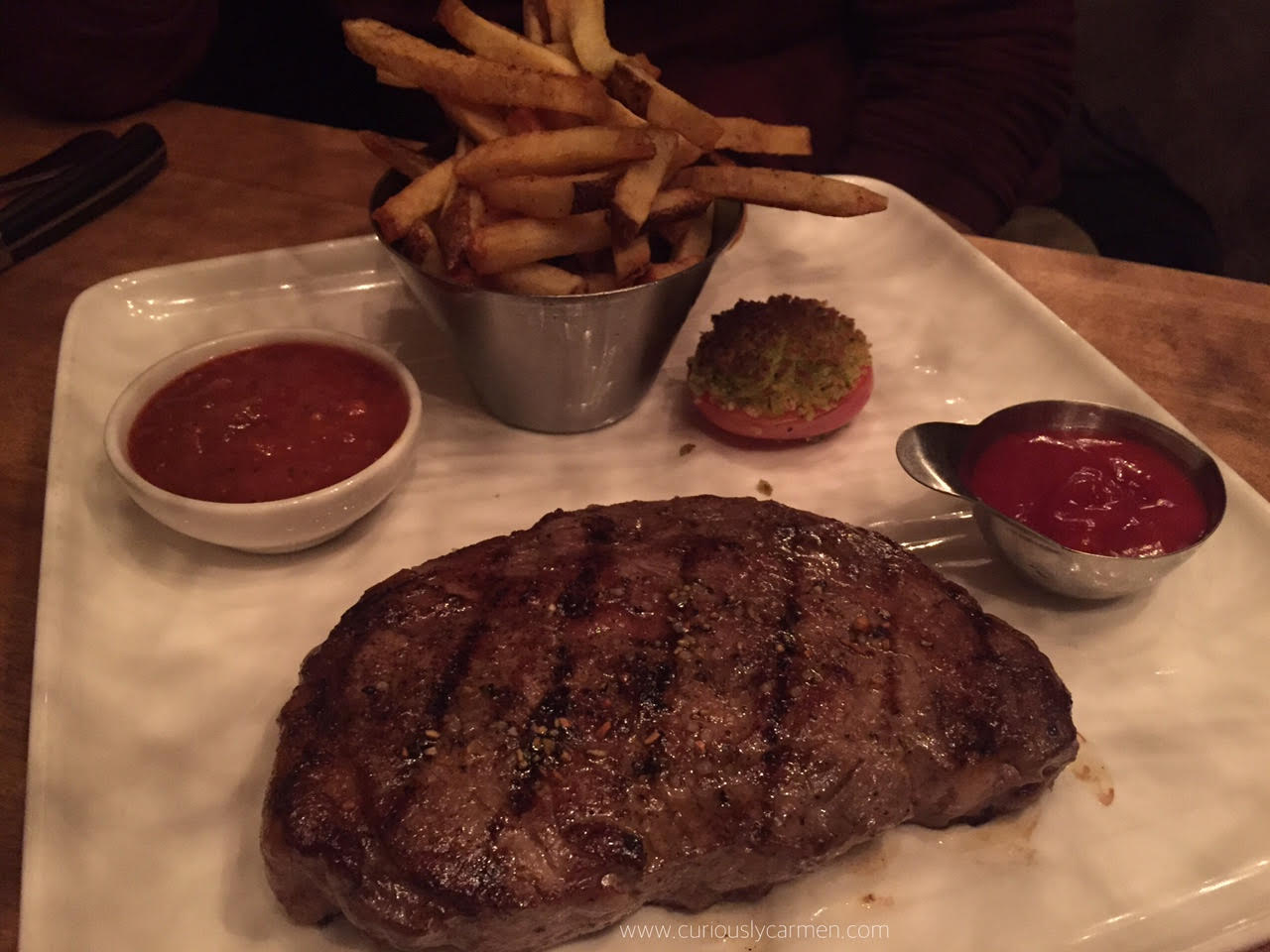 Rib eye, $37.95: Unlike how I was set with the prime rib before changing my mind last minute, the boyfriend stuck to his original decision and ordered the rib eye. When we were looking up the menu a few nights prior, he knew immediately that he wanted the rib eye!
The rib eye was cooked a perfect medium rare as well, and was extremely tender and full of fragrant spices. The boyfriend enjoyed the rib eye a tremendous amount, and thought it was the perfect dish to have on his birthday! Woot!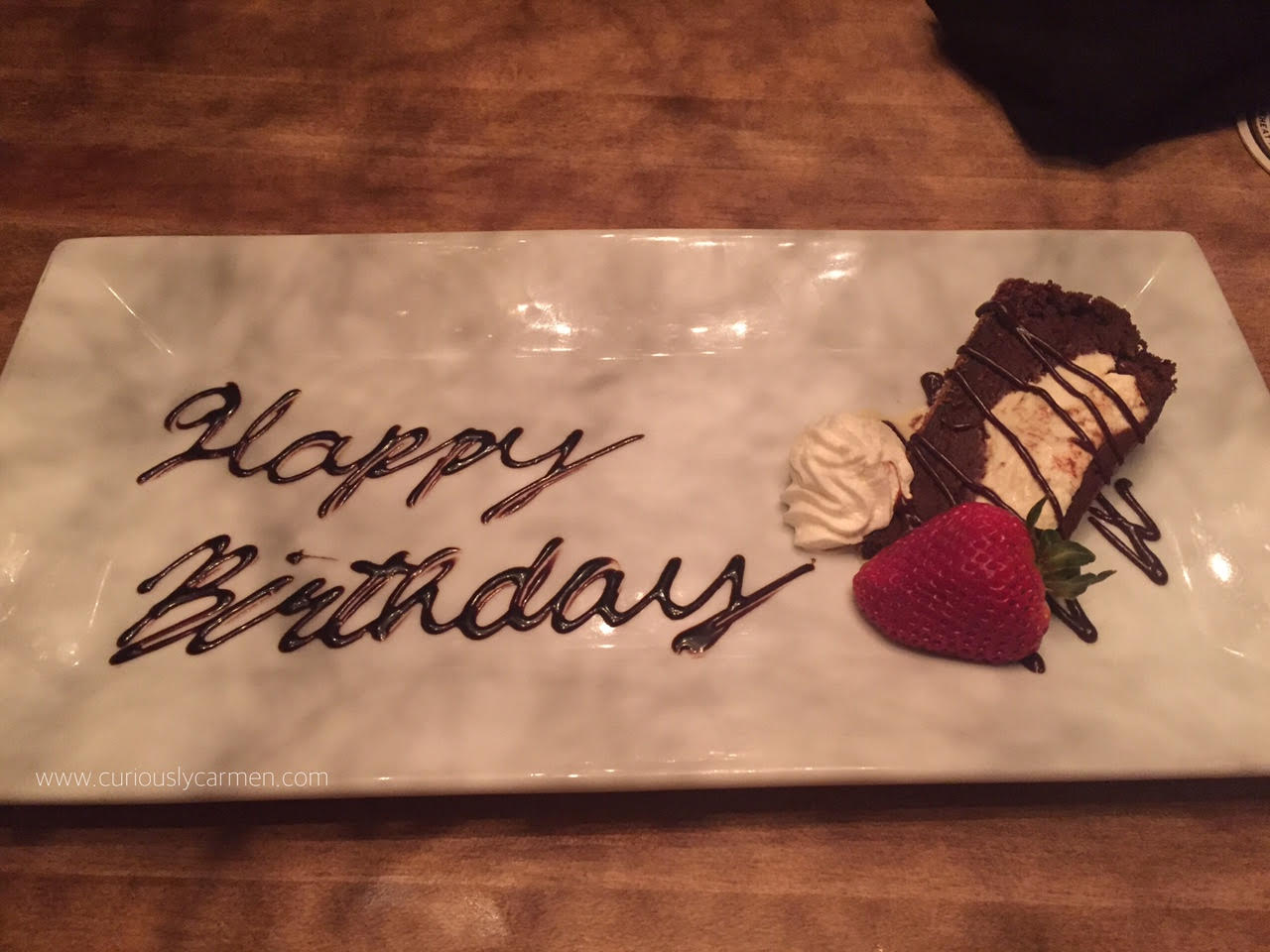 Mini birthday dessert bite, complementary: I had called in requesting a birthday dessert for the boyfriend. After confirming with our server, they brought over the mini birthday surprise! She was nice enough to give us the option of a complementary full dessert due to her dairy mistake above, but the boyfriend was already too full at this point and I am unable to help him eat this =(
However, we appreciated the offer and this was a reflection of the great service we received throughout our meal, although service was a bit slow in the beginning.
Overall, we had a lovely evening here for his birthday and really enjoyed our first visit. CHOP is a great option for steaks, and I would definitely recommend trying it. Compared to The Keg, CHOP has a more modern, young, and hip vibe while The Keg is more classic.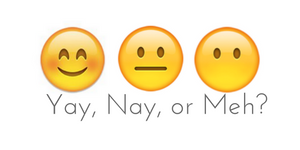 Yay!