I normally don't go for Mexican food- actually, scratch that, I never go for Mexican. I don't remember the last time I had Mexican prior to this month. OH wait, I think it was Las Margaritas almost two years ago, for Dine Out Vancouver 2015.
I don't really know why, I guess because there are so many restaurants to pick from in Vancouver that Mexican food goes off my radar! But lately this month, I have been trying more places. And by places, I mean Chipotle (Yes, I finally tried Chipotle and I can see why people rave about it) and this review, Sal Y Limon!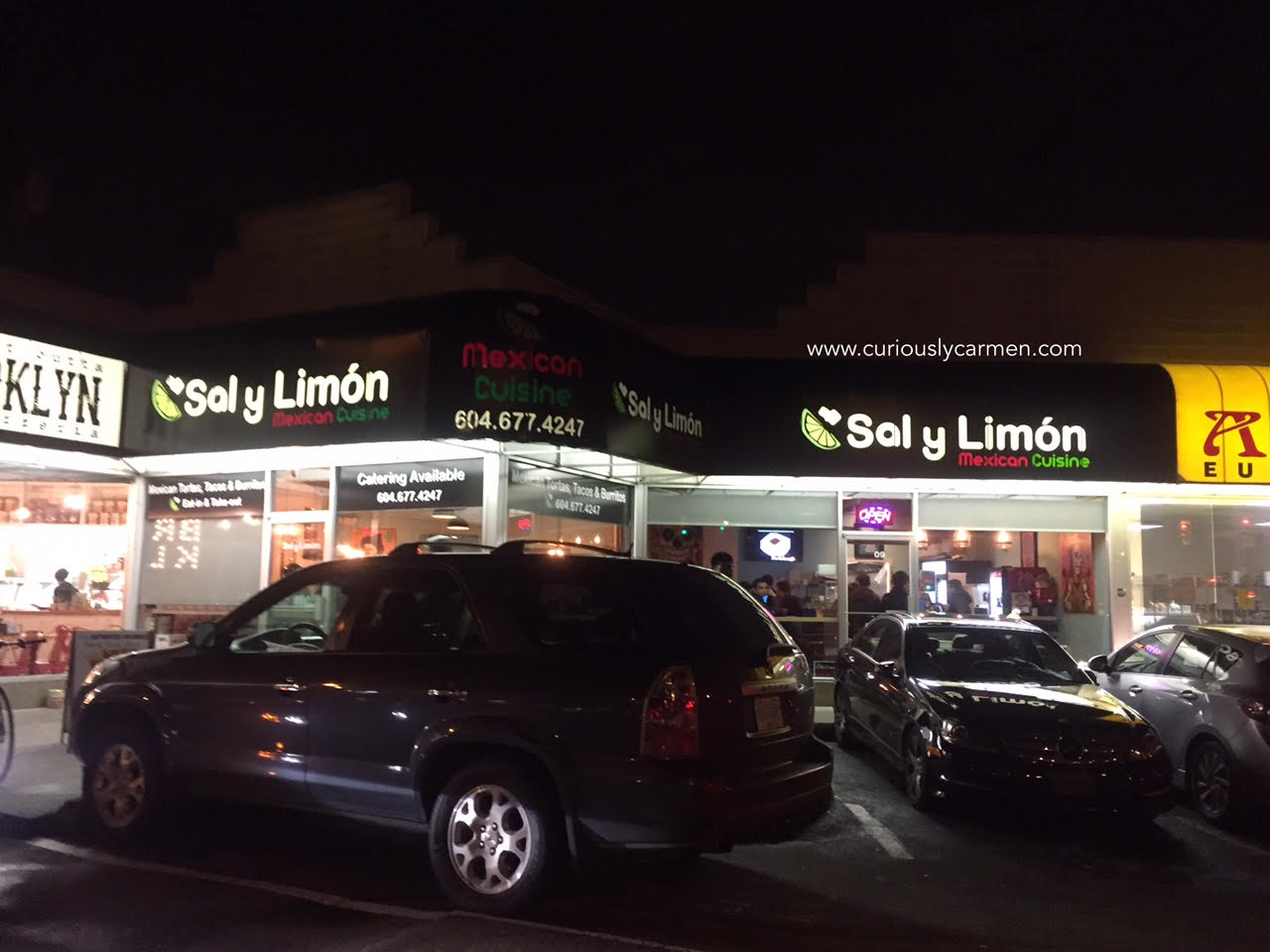 Sal Y Limon is located inside a small strip mall off Fraser. Parking is a tiny bit of a mess, so I recommend trying to find parking on the side streets. I don't understand why the architects of this strip mall made it like a zig zag shape, ineffectively making the parking lot messy as well.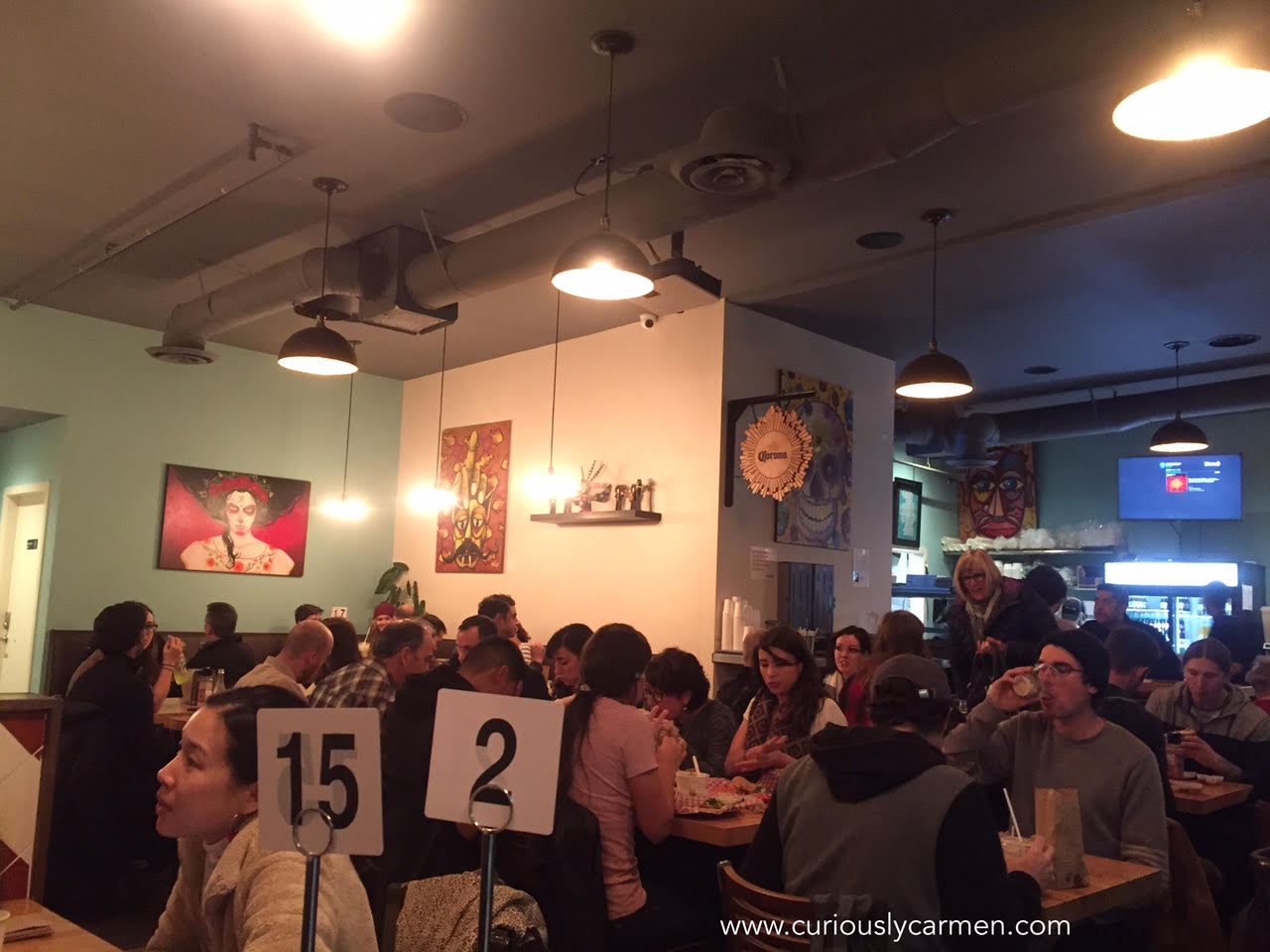 Once inside, it is pretty spacious although it can feel cramped during peak hours. Once you get in, you order your food at the till. The workers will bring you your food with the corresponding number stand.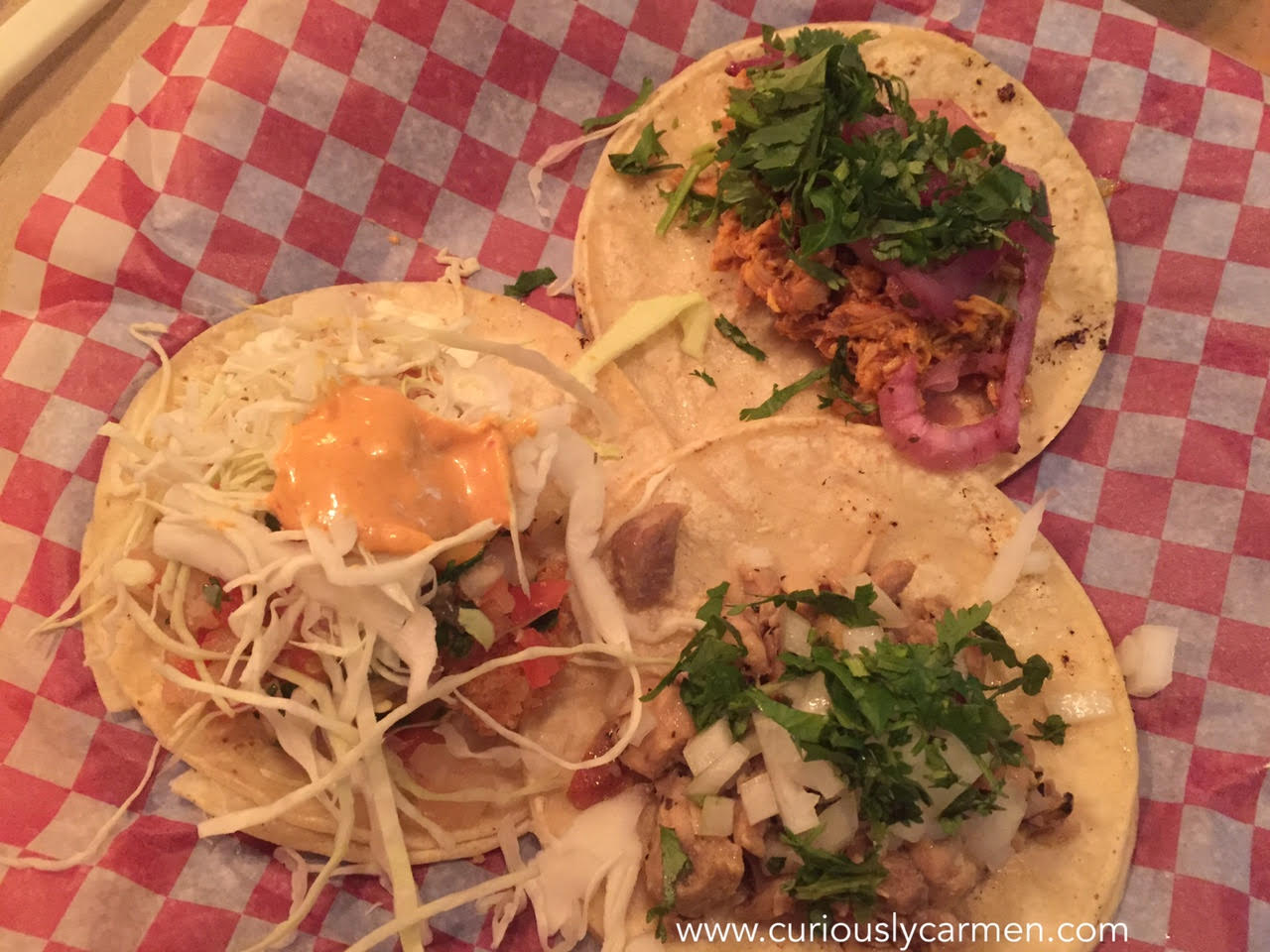 Shrimp taco, $2.75: The shrimp taco is on the far left. I am a huge shrimp lover and devoured this! The shrimp was big and juicy, with a fresh and crunchy batter. It was topped off with crunchy and fresh veggies, and a spoonful of spicy mayo. So good! All the flavours went perfectly together!
Pollo pibil, $2.60: I ordered two different chicken tacos! This one was the slow roasted marinated chicken breast. It was soooo tender and packed with flavour. The pickled lettuce and cilantro also went really well with the tender chicken breast. Out of the two chicken tacos, I definitely recommend this one!
Pollo asado, $2.60: Same price as the chicken breast. This one is really simple, just chicken meat seasoned with salt and a bit of pepper. I found it a bit too plain, considering the explosion of flavours from the other two tacos. However, if you want something simple, this is the one to order.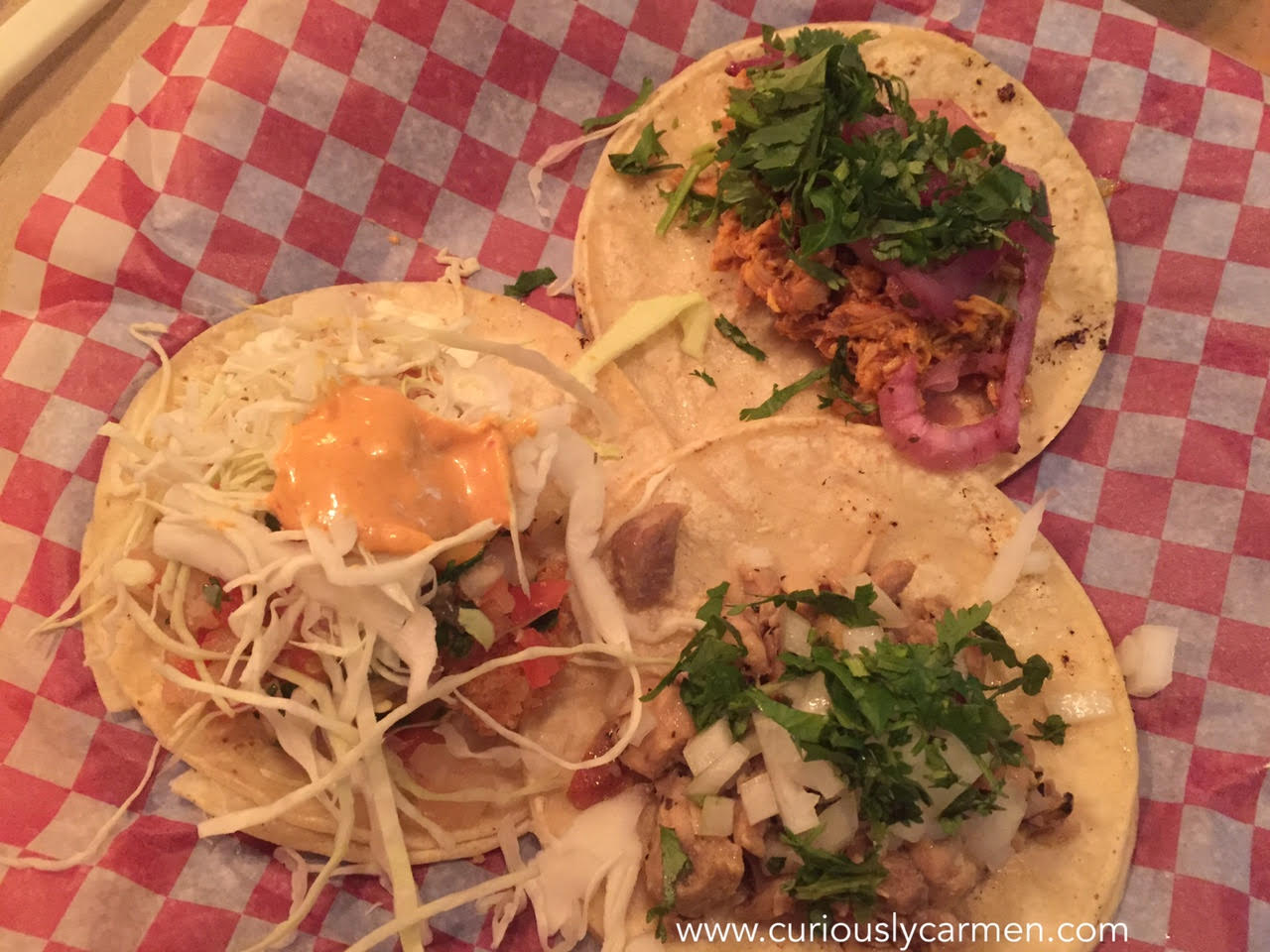 Shrimp taco, $2.75: See comments above
Pollo pibil, $2.60: See comments above
Tinga vegetariana, $3.00: This was one of the vegetarian tacos. Although I didn't try it, my cousin enjoyed it although she thought it was pretty spicy (she doesn't do spicy food at all, so might not be that bad for spice lovers).
It came with mushrooms, zucchinis, onions, and napoles (Which I just learned from writing the post is that napoles are a vegetable made from cacti. Who know that you could eat part of a cacti?! See how blogging teaches you things? =P)
Pierna, $9.05: Instead of ordering tacos like my cousin and I, the boyfriend ordered a burrito! And boy, was it massive. It was bursting with rice, beans, cabbage, sour cream, and more.
The boyfriend ordered the pierna, which is pulled pork. He also added cheese for an extra cost. I didn't try it but he said it was amazing, and wouldn't stop talking about how good it was! I mean, I wouldn't doubt him…it looks amazingly delicious!
Overall, Sal Y Limon is a great place to go for Mexican. I am not a Mexican food expert so I'm not sure if it's authentic or not, but I can attest that they have delicious and fresh food! Also, the prices are so cheap!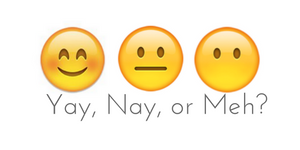 Yay!